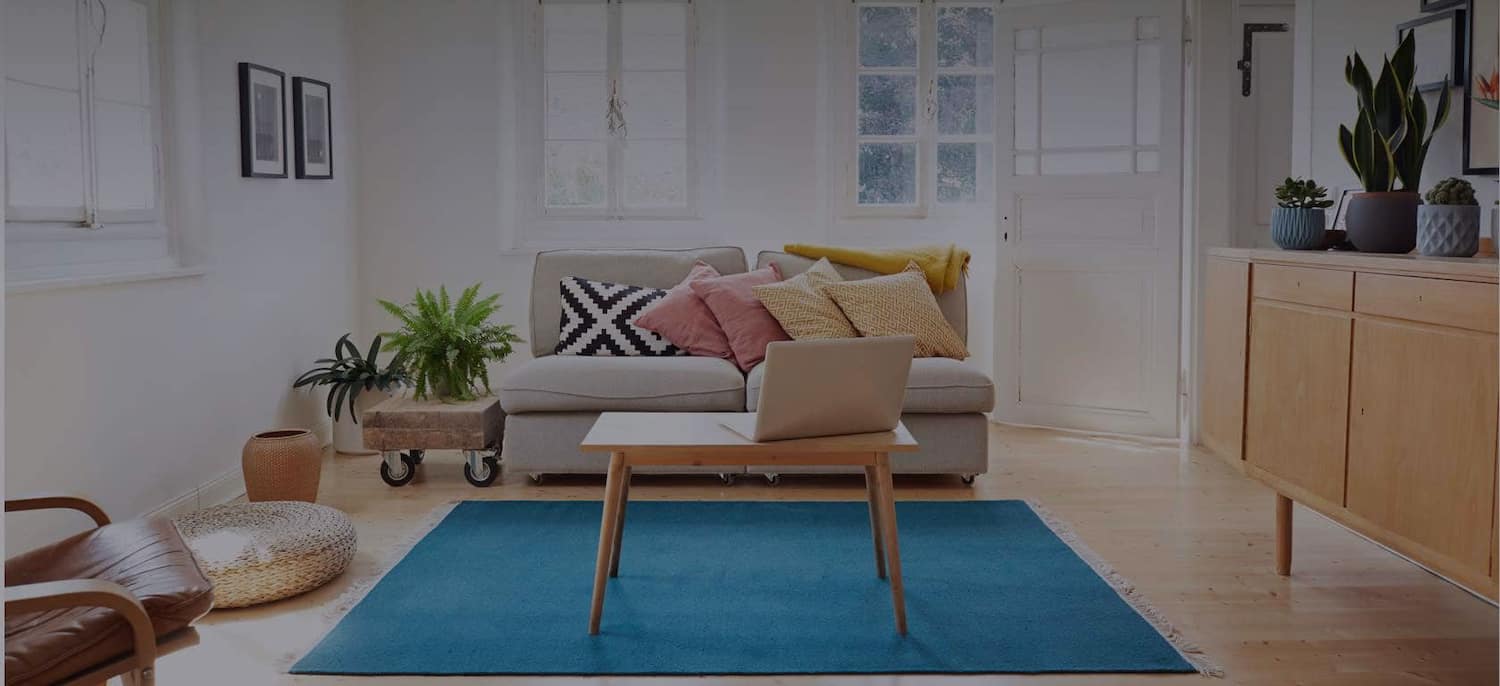 Get matched with top Window Treatment in Wichita, KS
There are 2 highly-rated local window treatment.
Window Treatment Services in Wichita
Recent Window Treatment Reviews in Wichita
Inspirations For Your Home LLC-Interior Design & Full Kitchen/Bath Remodels

Went well. Good suggestions about moving on with purchasing new furniture, window treatments and lighting. Also made suggestions about wallpaper on stairwell. Would definitely ask her advice again.

- David H.

JACKIE & BILL'S DRAPERY & INTERIORS

Really well. Zana came to the house with samples for us to see. She helped choose colors that would work with our paint and trim colors. Zana also came out for the installation of the blinds.

- Karen H.

Excellent. Their sales person brought samples to our home so we could put these samples up against our paint colors. It can be a bit overwhelming and I would have liked to be able to have the samples overnight and looked at more closely. Maybe then I would have chosen a different color for my blinds. The blinds took about 3 weeks to come in - their delivery man did a great job of installing the blinds. But we decided we did not like the color. Tish at Budget Blinds was so nice to work with us and arrange an exchange with the manufacturer. They ordered and installed the second choice of blinds at no further cost and did it with a great attitude - never once did I feel like they were aggrevated or upset with having to do this replacement. We got the faux wood blinds and are very satisfied with the quality and especially the service of this company. Definitely we would recommend them to anyone needing window treatments. They have a good variety and quality of products.

- Debbie W.

American Home Service Co Inc

From the beginning contact to get an estimate through the completion of the job, everything went very well. This is a family owned business and they do a terrific job of overseeing the work performed by their craftsmen. The installers were friendly and professional. The work was top-notch. The completion time of the project was good.

- Cynthia D.

JACKIE & BILL'S DRAPERY & INTERIORS

We had a tremendous experience with Jackie and Bill's Interiors. Our consultant (Zana) was extremely open with her availability and prompt when we met. (I have a crazy schedule.) She gave me lots of time to choose fabrics and gave me great ideas. She met me more than once at the home (It is a model home in Wichita) and suggested ideas based on my paint colors and style of home. She and her staff were "Johnny on The Spot" when it came to schedules, and completing the job on time! This was my second time using Jackie and Bill's, and each time it was a fabulous experience!

- Missy W.

Kirtz Shutters - The Shutter Mill

We bought a twenty year old home in Wichita, KS two months ago and ordered shutters (made in Stillwater, OK) and Hunter Douglas shades from Kirtz based on Angie"s List reviews. The plantation shutters were definitely a splurge but well worth it. They are also worth the two month wait which is customary for custom made shutters. The salesman and installer were great, everything looks high quality and will add value to the house for years to come.

- Susan W.

JACKIE & BILL'S DRAPERY & INTERIORS

They came to my home on time and brought many samples. They were very helpful in looking at the room and the lighting to come up with ideas and options for what could bring out certain elements in the room. They accurately and quickly measured and placed the order. The order arrived two weeks before expected. They were prompt for the installation appointment and had all items installed remarkably quickly. The noticed a manufacturing flaw in one item, called it to my attention, contacted the manufacturer and had a replacement installed in less than two weeks. Additionally, they filled out the paperwork for me to get the manufacturer rebate for the current sale. They were friendly, attentive, professional and courteous. If only all business were so well managed!

- Cheryl S.

Shutters look great. However, when the weather changed and I wanted to open the windows behind the shutters I discovered that the installers had removed the cranks to open the windows and the shutters were installed in such a fashion that the cranks cannot be reinstalled and now the windows cannot be opened. The company's owners are aware of the problem but have failed to correct the problem. I certainly would have expected the owners to be more concerned particularly since they are trying to sell me more shutters.

- Rhonda W.

The Hunter Douglas shades were installed by Budget Blinds east, owner Jerry. We had them installed years ago, but unsure of the date because BB did not keep any records which then somehow became our problem because we are now having to pay to get an all new shade due to it being broken. We were originally told it was covered under warranty. The shade broke at the top so that it would not stay on track and would slide out and hit the wood cornice, damaging the pleated fragile shades. This occurred years ago, guesstimating 3 yrs. ago. I called numerous times, no return call after leaving messages. When I finally reached someone, they were rude and unhelpful and told me I would have to take them down and bring in. I gave up as these are large fragile shades and I never got a call back. In the meantime, I just avoided opening the blinds often, which was inconvenient. It got to the point where it happened alot, off track and hard to keep centered and damaging the shades as they hit the wood sides. I placed a clip up on the track that helped somewhat until it kept coming off. The shades/blinds just needed fixed. I called BB, owner Jerry came out to look at them on 9/4/2013, saw where it was broke and said he would contact the company and that it would be covered. He did not take the shades down. I explained to him that I tried a few years ago to get it fixed and told him of the poor, rude service and no return calls. He said we would hear back soon whether the blinds could be fixed or whether new ones would be needed. 3 weeks went by with no call back from Jerry or BB so I called to find out. I called numerous times, left messages. Nothing. I called every day asking for them to call back. I finally got a hold of Hannah and told her of my blind problem, no word back and needing to get fixed. On 9/26/13, 2 men came to take the blinds down and they stated they would be fixed and brought back in 1-2 weeks. 2 weeks go by, no word so I call again, left messages, no reply. I get in touch with Hannah and she looked into it- still taking days and me calling to get info. I expressed to her numerous times that I wanted Jerry himself to call me so I could talk directly to him, she gave him the message several times and he refuses to call me back. Hannah told me that the blinds could not be repaired, we would need new and because BB did not keep my records and there was no sticker on the blinds that should have been on there from the company and/or BB ( again not my error/problem), I would have to pay full price for the new blinds. I was very upset, saying not fair, none are my errors, all BB and I was told no charge, under warranty. I asked again to talk to Jerry and explained I was very upset and thinking of contacting The Better Business Bureau and Angie's List. She conveyed this to Jerry, no return call to me. I told her I was not going to pay $500.00! After days and numerous phone calls and waiting again on my part, she called back and said distributor brought price down to $256.00. I told her that BB being a separate company and having made several errors on records and with poor customer service (should have been fixed yrs. ago when I first called!), should pick up the rest of the cost so it could be taken care of at no charge as I was told it would be. She said distributor mentioned wear and tear, well, it was from being broke years ago and smashing against the wood, that couldn't be controlled. The rest of the blinds are fine. I kept having her tell Jerry of my dissatisfaction and to have him call but he simply will not call to talk to me. This has been going on for weeks, I have non room darkening shades so have poor sleep since 9/26 and they are basically holding my blinds for ransom because I was told today that they could bring out the broken blinds to put back up or I had to pay the $256.00 to get new. I do not understand the unfairness of this all- terrible customer service, total disregard, owner does not care enough to call customers back knowing they are not happy, charging money when it should all be covered and the 2 reasons it is not is from errors from BB and/or the maker. Today, I told Hannah that I need blinds in my room, that this has been a several years long ordeal and I just need them so since I have no choice but to be forced to pay when totally not right, that I would pay but I was very disappointed in the company and that I would be contacting several people about it. I expressed again that I did not understand why Jerry would not ever call me back himself to discuss this. Although at this point, he would say the same thing-pay or no blinds. This is the worst experience I have ever had, just ludicrous on the number of calls I had to make and the time I had to wait to hear back and now I have no clue on how many more weeks or months I have to wait on these new blinds. I will never do business again with them and I would recommend using any other company with a better reputation. The customer service was nonexistent. This has been totally unfair and very exasperating!

- Teresa G.

Let me sum it up in a nutshell. Budget Blinds has some of the worst customer service I have ever experienced, their timeline to install is completely off and they have no concept of how to manage a customer's expectations. Here are the details of our experience. We had someone come out to do final measurements on 5/30 and were told that wood blinds would take anywhere from 3-4 weeks and plantation shutters 6-8 weeks. I contacted them on June 6th (via email) about an estimated install date. This was her response below - We are expecting everything to be completed in the first or second week of July. Also, how are you planning on paying for the order? We do require at least 75% up front or you can pay in full. Now even though she stated that they expected everything to be completed the first or second week of July, I understood that the plantation shutters would take longer than that. So, with that in mind, I then asked if it was possible to get the wood blinds installed by July 4th. She said "Yes, that shouldn't be a problem." She took down my credit card information in that same conversation and told me she would be in touch the next week about the wood blinds install. And that was the very last time I ever received a phone call from them with any sort of update. In fact, the only reason she called me was to take down my payment information, which incidentally, they charged my card the full amount (BEFORE any service was even provided). I emailed and called the week before as well as the week I was expecting the blinds to be installed and I couldn't even get them to call me back. At that point I assumed it wasn't going to happen, but the least they could have done is call me back and let me know that. When I finally got a hold of them she told me that she expected to receive the shipment the next week. I expressed frustration and inquired as to why she didn't call me back to let me know this. She just apologized and said she was busy - "overwhelmed and understaffed" was how she worded it. AGAIN, she told me she would be in touch that next week to schedule an install date. Well, guess what? The next week came and went and no phone call. After yet another phone call to them, I finally got an install scheduled. The wood blinds were installed on 7/17, 7 weeks after final measurements! I also put a phone call into the manager/owner and left her a message. Now here is where they easily could have made things right by a simple apology and acknowledgement of poor communication/customer service. Instead I got a long drawn out message about how long wood blinds and plantation shutters typically take as well as an "I'm sorry you're frustrated" and "We simply can't call every customer with regular updates." Well, she completely missed the point. Call your customers back, people! Anyhow, now he we are on 8/16 and now they're telling me that the shutters are scheduled to ship out on the 17th or 20th. What?!? That puts us at 12 weeks from final measurements! Who knows when they'll actually arrive and be ready to install. These people should not be in business, period!

- Leslie R.
Explore Our Solution Center for Helpful Window Treatment Service Articles
Window Treatment in Wichita