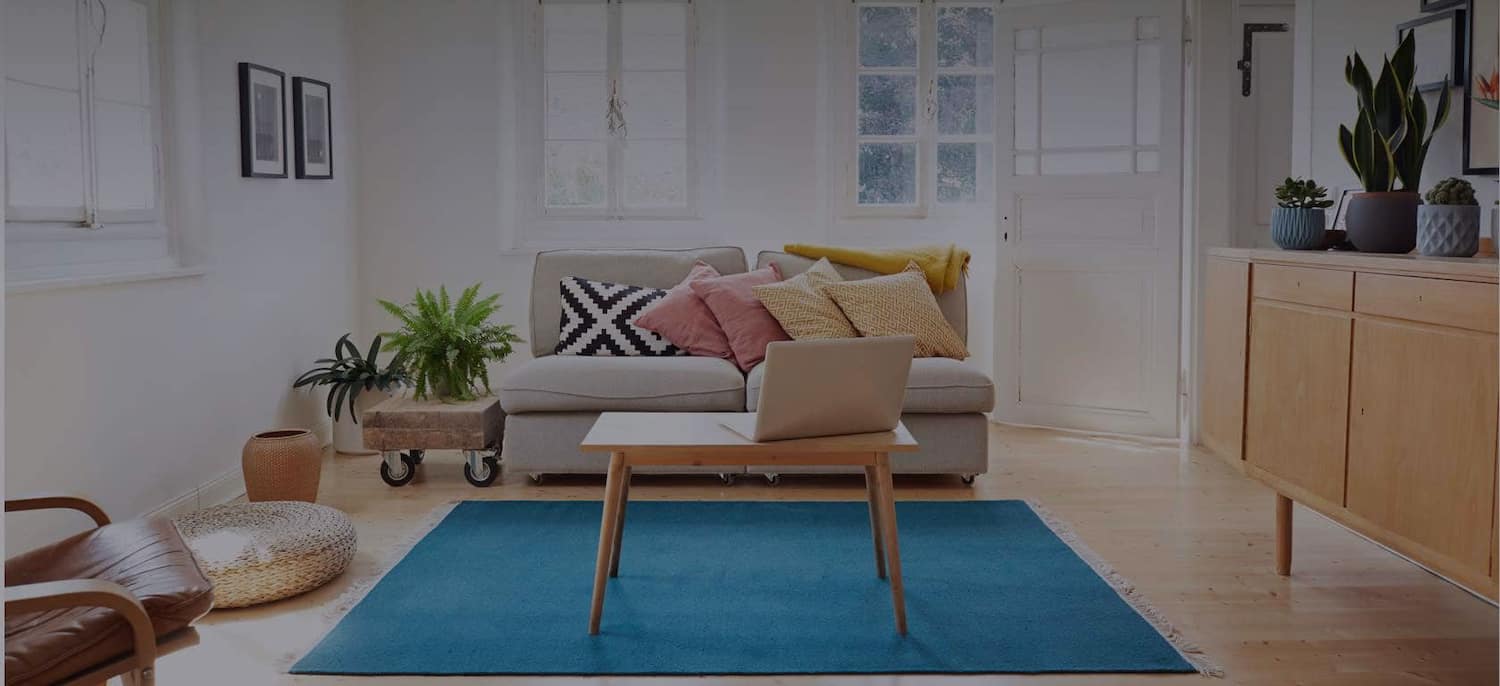 Get matched with top Lighting Companies in Dubuque, IA
There are 6 highly-rated local lighting companies.
Recent Lighting Installation Reviews in Dubuque
Hands down the first people I call if I need work done. Always do great work, easy to deal with, prompt service and reasonably priced. They always explain what needs to be done and why. Very professional and friendly. They always clean up wherever they work in the house. Never leave a mess like I have had others do. Best thing, they are honest. Never have to worry about leaving workers alone in my house.

- T S.

McAllister Electrical Services Inc

I had a great experience workng with them from the first call, to the free estimate, to the actual service. The technician completed the work in a timely manner and was courteous and professional. I would definitely recommend McAllister Electrical Services for all your electrical needs, no matter the size of the job.

- William M.

He is very good and a nice guy. He was very helpful. He was very conscious about price. He was concerned about informing me about prices and other alternatives.

- Greta W.

The service was excellent. They will do anything from re-wiring one lamp to re-wiring your entire home. They are very willing to come promptly to do small jobs as well as big jobs. We had an attempted burglary and we wanted some motion detecting lights in the past installed and they came the same day that we called to do that work. They are really knowledgeable with antique lights as they were able to re-wire an antique chandelier and re-hang it in the past as well.

- George C.

It was perfect. They were fantastic. They were very punctual, professional, accommodating and reasonably priced. The owner, Ken is a pleasure to work with. He gave me an estimate. Within four days, he was there doing the work, and he was done in a couple of hours. He cleaned up after himself. It was a real pleasure. I had found their name at one of the hardware stores. I had called three or four different people. It is a problem here in Dubuque; none of them returned my calls. He returned my call within ten minutes. I would absolutely use them again in the future.

- Barbara C.

This work was part of a basement remodeling project. I needed: numerous wires and outlets to be removed or rerouted; existing fluorescent lights replaced with cans; an additional line installed to service a stereo receiver; and the addition of several outlets. Job went well from start to finish. First, the new line was added to the panel, fished into the basement, and then terminated at a new gang box / outlet. Then all wiring that needed to be removed or rerouted was done, including that for the new three-way switch. Two new gang boxes and outlets were wired and installed to joists to support the projector and theater screen. On the second trip, all lighting was removed and replaced with temporary pigtails until the drop ceiling could be installed. Third and last trip involved removing the pigtails, cutting out the holes in the ceiling tiles for the lights, followed by wiring up the 20 recessed cans for those holes. (All materials, including light bulbs, were included in the original estimate.) Allow me to conclude by saying that I was very impressed with the quality of work as well as with the two gentlemen who performed the work. I would not hesitate to use them again.

- Dale M.

We have been very happy with them. They are good. They are very prompt and they have people dedicated for small jobs. We have an older home and they do a lot of electrical updating.

- George C.

HERITAGE LIGHTING FIREPLACE

I totally believe in passing referrals for good service and rarely post negative comments but he was so over the top rude I was flabbergasted. I hope he has better days but he will never have them with me. I do not recommend even stepping foot inside this business.

- doug c.

HERITAGE LIGHTING FIREPLACE

It was a bit strange when I went on Angie's List after coming back from this local store and found someone had a similar experience as me, however it was not the man with the beard that I have dealt with on a couple of occasions, it was the other one. I won't go into all of the details but I had a problem with a product I purchased and I tried to tell him, he turned it around and got so incredibly rude, accused me of not telling the truth, which was not the case, tole me I came in with an attitude, which I did not, I needed help BUT..after that I admit I did have a few things to say which were not so nice. I was in there in November and I wasn't important to him then either. I thought he was just having a bad day, apparently this is normal. I've been in DBQ for 4 years and if this was the first local store I would have visited I probably would have run back to my home state. I won't walk back in that store. If another local store doesn't have it I will drive to the Davenport or Cedar Rapids area.

- Linda M.

HERITAGE LIGHTING FIREPLACE

The rudest experience of dealing with a store I have ever had. The gentleman with the beard who works there, I assume he is the owner, was completely rude to me and my mother, for no reason I could understand. He wouldn't tell me why he showed us the door and told us to use it. He wouldn't show us the product I asked to see, and said he wasn't going to sell it to us. No reason, just totally rude attitude and behavior. This was after I had been in there not a week before and dealt with a younger salesman who was very helpful and friendly. I was prepared to buy today, but will never set foot there again. This man does not want to do business and I hope everyone gives him exactly what he wants. It was obvious that there was something he did not like about either my mother or myself. He was willing to show the item till he walked around the corner and then suddenly decided that he didnt want to have a sale.

- Cyril L.
Lighting Specialists in Dubuque
Business Description:

Free Phone Consultation. Not sure if we can help? Give us a call, it's on us! We are more than happy to talk with you and discuss your computer problems. Fast service. In some cases we can help you right now! If not, we will schedule an appointment that fits your schedule. If you receive our answering service, please leave us a message. We will call you back as soon as possible. Domestic Based Support. Our company is based right here in the United States and all of our technicians speak clear...

Recent Review:

It went fabulously. I will not use anyone but Alexander. Period

Reviewed by Diane J.

Business Description:

We are a professional handyman company that can take on just about any project you may have for your house. From small repairs to larger remodels, we can take care of that. We also offer landscaping and lawn sprinkler services as well, since the owner has many years of experience specializing in that field. We aim to impress, and always do a quality job! Give us a call today.

Recent Review:

It went very well. Matt did a good job; the shelves looked great. He kept me informed of his schedule and did things in a timely manner. His quote for the project was right on.

Reviewed by Frank G.

Business Description:

Owner operated. Additional DBA: The Fan Doctor. Licensed electrician in New Hampshire & Massachusetts. Over 30 years experience.

Recent Review:

Had a lot of work done. I needed ceiling lights, connected to wall switches, put in for 4 second floor bedrooms, which had no existing light fixtures. Ed cut holes in the ceiling and installed 4 electrical boxes (fasten 3 studs and one brace). Then he went up into the attic, ran wire to the wall switch, and put in new double switches. He then installed 3 ceiling lights and one ceiling fan. Next he went back up into the attic and ran new wire into 5 closets, and installed lights in them. Those lights were connected to the double switches he had installed before. Ed then replaced an older ceiling light with a new one. Finally, he replaced a couple of older breakers with new ones and put in some blanks too. Ed charges a Flat Rate for the work, so if it takes longer, it does not cost more. He is very profession, shows up on time, and works hard for the entire time he is there. I plan on having him come back in the future to do some more work that needs to be done.

Reviewed by Cory C.

Business Description:

Family owned. Additional address - PO Box 59, Epworth, Iowa 52045.

Recent Review:

Hands down the first people I call if I need work done. Always do great work, easy to deal with, prompt service and reasonably priced. They always explain what needs to be done and why. Very professional and friendly. They always clean up wherever they work in the house. Never leave a mess like I have had others do. Best thing, they are honest. Never have to worry about leaving workers alone in my house.

Reviewed by T S.

Business Description:

Classic Copper Works uses time honored German copper smith techniques handed down from father to son and passed on to our highly skilled artisans. We specialize in the fabrication of custom copper & bronze products and other metal specialties. WE DO NOT OFFER REPAIR SERVICES OF ANY KIND. Additional phone number - (888) 908-5339.

Recent Review:

They was out of state and was not able to do work. Could not find someone in my area.

Reviewed by L S.

Business Description:

ARCBAZAR provides online architectural design. Services include: New Residential, Remodeling, Interior Design, Landscape, and Commercial Spaces. Clients launch a competition for a project online at ARCBAZAR.com by providing a brief description and images/dimensions. Several Architects & Designers participate in the competition. By the end, Clients receive multiple design packages and choose the best solution. To view completed projects, please visit www.arcbazar.com

Recent Review:

Good for initial idea generation - will not replace an architect familiar with local Building Codes

Reviewed by Jeffrey P.

Business Description:

Locally owned & operated.

Business Description:

From the beginning in 1942, Central Home Improvements, Inc. has been a family-owned and operated business founded on these three simple beliefs: The customer will always come first, our associates will always do the right thing & we will always maintain the highest professional standards with superior workmanship. We provide professional and reputable service to homeowners and businesses all over central Wisconsin. Our list of services includes new roofs, roof repair, roof inspection, roof ve...

Rating Not Available

Pros who have not yet received a review do not have a rating displayed.

Business Description:

Healthy, Non-Toxic, Commercial and Residential Interior Design Services and Original Artwork

Business Description:

General contractor services. Family business. Over 40 years experience. We stand behind everything we do.
Find Lighting Companies in
Lighting Companies in Dubuque