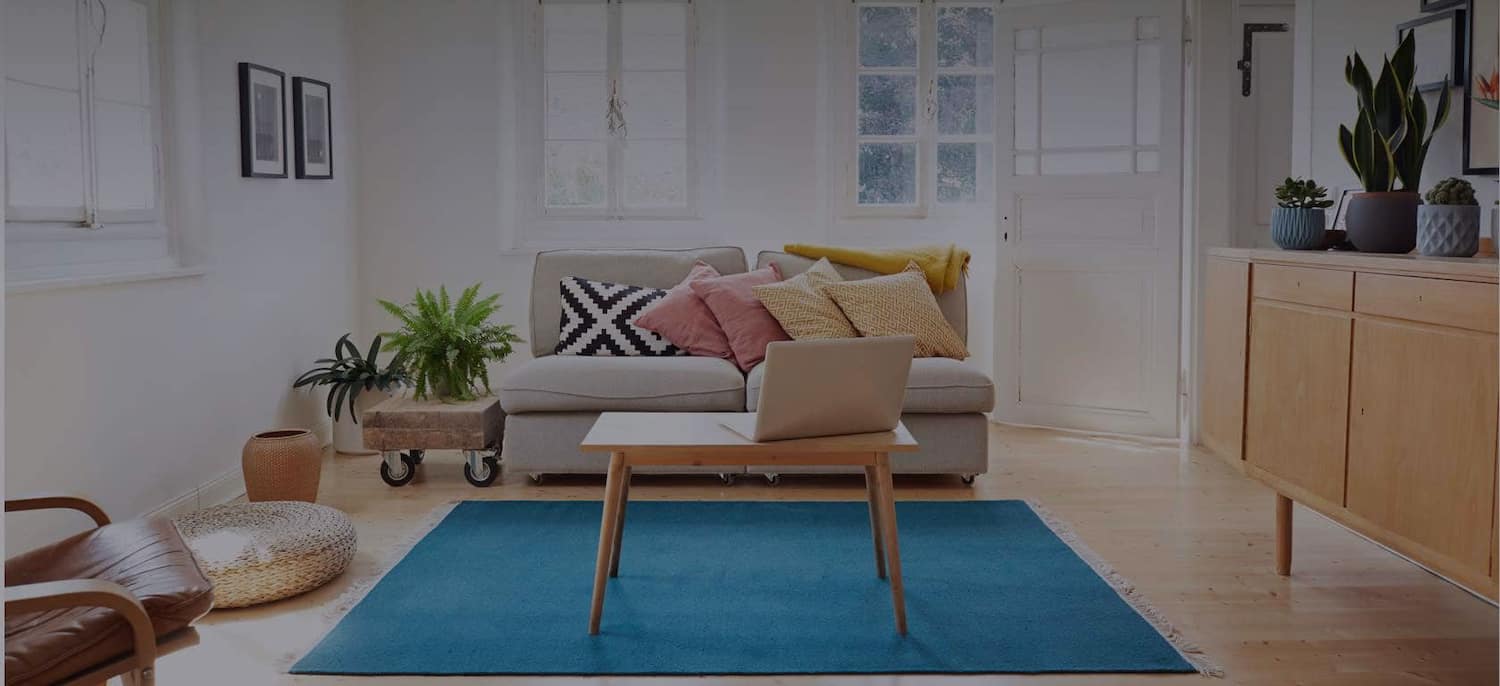 Get matched with top Closet Designers And Builders in Kapolei, HI
There are 6 highly-rated local closet designers and builders.
Recent Closet Design Reviews in Kapolei
Toa and Kyle's Home Solutions

Kyle has done truly fantastic work for us in a very reasonable amount of time. Our church decided to renovate our church cottage and convert it from a Sunday school house into a parsonage for our pastor to live. Our cottage had no bathrooms or bedrooms and was a large open space. With Kyle's help and input we were able to draw up blueprints to convert the space into a 3 bedroom 2 bath with a new kitchen, utility room, and living room. We had several ideas and he helped us refine them and told us when we were on the right path or when it was unrealistic. Within a month we were able to have a viable plan to begin construction and our pastor was able to move in after three months of work. This included reorganizing walls, running electric/water, floors, installing closets, new kitchen cabinets/appliances, a water heater, washer/dryer hookups, new windows, doors, and termite damage repair. He was flexible when we needed to bring in separate crews to do fumigation, A/C units, and roof repairs. He worked with the other contractors to make sure they had what they needed (delaying drywall for a week and finding other projects to do so the A/C crew could run cords inside the wall; running exhausts a week earlier than planned so the roofers could single around them...etc). He has always been very professional and his work is beautiful. He takes such pride in his work and will make sure your projects look their best. Kyle is easy to get ahold of and communication has been open throughout the entire project. I would definitely work with Kyle again.

- Gregory A.

Pacific Precision Builders

We have hired PPB for three separate remodeling projects over the last nine years. We were very happy each time and would always recommend Jon and his team to anyone concerned about quality and timely services. Each time the crews were professional and respectful of our home, they always stayed within budget and we are especially pleased with the finished project.

- JIM H.

Pacific Precision Builders

The crew was FANTASTIC! Always confirming & reconfirming decisions/selections as changes were made. I have already recommended them to the numerous potential clients that have called me for reference. I am already proceeding with them on another project. Pacific Precision Builders is a terrific company to work with. Their attention to detail & workmanship is awesome & they are very flexible when changes need to be made! They have made the complete renovation on our first home painless & such a pleasure....the end result was beyond expectations.

- JEANETTE C.

Toa and Kyle's Home Solutions

Had a contractor that ended up doing more damage than you can imagine! My wife and I were devastated! Fired him and began looking for solutions to the botched 500 sq ft ceramic tile job. I found Kyle on Angies list. His reviews were great! I reached out to him and he responded back within 8 hrs. Set up an appointment to have him estimate the job. Upon meeting Kyle I immediately could tell he was personable, professional and competent! He did not mince words and was direct about the repair: The tile would need to be pulled up and reapplied..properly! After more conversation, my wife and I contracted Kyle and his team. Kyle really shared our pain and wanted to make our home whole again and restore our happiness. (It's very hard to find that type of compassion these days) The job was finished in 3 days, quicker than expected! That included: complete demo of botched job, materials, hauling debris, prepping, installation and finishing. The result is absolutely BEAUTIFUL!!! My wife and I are extremely pleased with the craftsmanship of the install! Kyle and his son Malaki are true craftsman! VERY friendly, punctual, communicative, down to earth and business oriented! You can search for better but, I doubt you will receive the same service that Toa & Kyle's Home Solutions offer! Chance em'! You won't regret it! Worth every penny and some!

- Jim H.

Mr Fixit Handyman Services

The details are each of many items were completed with care and the thought of always saving us money. As an example, I had thought I need to replace an exterior door and security screen. I had quotes from $1,000 to $2,000 for these doors. John said doors did not need replacing and John fixed both doors of about $200. Great service to us. John did the repairs and replacements with great skill and speed which meant he could charge us less. John even went shopping for supplies when we did not know what to get. Again, John tried to do repairs rather than just replace for more money. I told John that we will have a new list of repairs for after the holidays. Thanks so much. BTW, John is busy so you may have to wait for him to get you scheduled but worth the wait. Also, I deal with contractors all the time and Johnthinks of his customers first.

- Glenn K. S.

Affordable Home Repair did numerous things around our home! We had just moved into our home and needed multiple things fixed that the previous owners 'attempted' to repair. We asked him to please stop by and 'inspect' the house for any other things we may have missed or suggestions on improving the appearance. DOORS First and foremost was our back sliding glass door. The previous owners had bought a used sliding glass door that did not fit in the door space. We did not know this and James pointed it out. He showed us how someone could have easily slid the door open and broken into our home, had they wanted to! We had no idea and were very thankful that he pointed it out! He had originally come to stop the door from squeaking when we closed it and to make it easier to open and close since I was in my third trimester. Our door is now quiet, secure and easy to open and close! Our home has a pocket door for the master bedroom bathroom. When we moved in we were unable to open and close it, it was stuck inside of the wall. James was able to fix it and we can now close the restroom door. CLOSET SHELVING, ORGANIZATION & CARPENTRY He helped us organize our storage closet. He designed the shelving so that we could fit our storage and linens. He cut the wooden shelves, put them in the closet and then sealed and painted them. He also gave us tips on which paint to use if we ever wanted to repaint it, so that it would be easier to clean. He removed and lowered the shelving above my washer and dryer because it was too tall for me. He also suggested we add a shelf above our kitchen sink on the kitchen window. That shelf alone greatly improved the look of my kitchen and now I can happily walk into my kitchen without cringing at the how it looks! LIGHTING AND ELECTRICAL My husband and I moved from Germany and with us we brought VERY large pictures that move (moving waterfall) and light up. Unfortunately they were made with german electrical equipment. Affordable home repair helped us figure out a way to convert them. He then hung our pictures on the walls and they now light up our living and dining room beautifully! PLUMBING We had a leak under our master bathroom sink that he easily repaired! PATIO He realigned the bricks that lined the walkway to our front door. It completely changed the look of our entryway and I no longer feel embarrassed inviting people to come over or ring my doorbell! DRYWALL Lastly, my husband accidentally made a very large hole in one or our walls while roughhousing with a friend. James easily repaired the wall and we cannot tell where the hole was. He did a great job!

- Cassie B.

In the planning stage which was done via e-mail as I was still in CA, they were very responsive to little changes i desired. The installation went very smoothly - they were on time and lovely. I love the closet system, it is so neat and gives me so much more room. High recommend doing the closet system - worth every penny. The desk is perfect and matches other wood in the room. A great job.

- Cathy K.

California Closets - Honolulu

Everyone at California Closets Hawaii was terrific. Everything was on-time. Suggestions were right-on for the finished product--including, somehow, all the heavy books fitting into the areas designed for them. I did not know how many there were, even. Total library count is over 1100. The finish colors and textures recommended blend into the room perfectly. The installers spread padded blankets on the floor for their equipment and the wood, asked permission to set up in an alcove as well, and had their system layed out quickly. There was a problem in that my floor was found to slope; but, the installers shimmed everything, then recut the toe kicks and molding. Everyone was professional. I would use this company again. I listed the pricing as and quot;fairand quot; because they are fair, and probably just a bit better than competitors. I requested plywood rather than fiberboard. When I checked at a trade show earlier in the year, two competitors were not able to accomodate with plywood construction.

- James O.

California Closets - Honolulu

We had closets throughout our home that needed to be finished with organizing systems. Instead of going with cheap pressboard we decided on California Closet systems with real hardwood material and installation with lifetime warranty. A consultant came over, measured the spaces, and consulted with my wife and I on how we wanted the layout to look and included all of the fine details. Overall the finished product was great, albeit a bit on the pricey side, but eh...what do you expect for real wood closets in the first place. I noticed that there were lots of holes in the sides so you can adjust the shelves (or they do that so they can prefabricate them all ahead of time for various layouts and don't have to worry about drilling exact holes later). Would have liked it if they had hole covers to fill the light wood holes (we got the cherry colored closets). Professional service folk that payed extra attention to our finished walls and floors so as to not damage them. Would use again.

- Daren P.

John came by and gave an estimate for the job and then set up the work schedule to complete.

- Wayne T.
Closet Designers in Kapolei
Explore Our Solution Center for Helpful Closet Designer Articles
Closet Designers And Builders in Kapolei