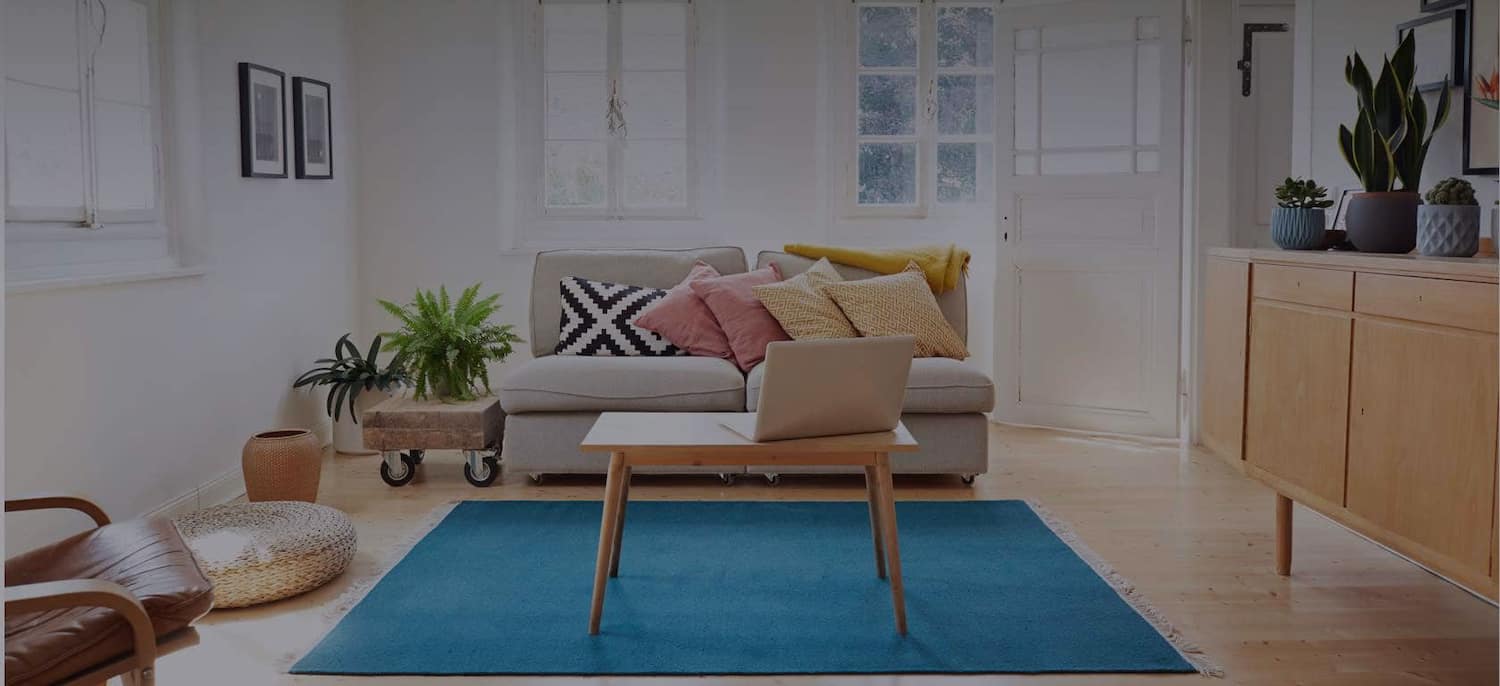 Get matched with top Closet Designers And Builders in Augusta, GA
There are 8 highly-rated local closet designers and builders.
Recent Closet Design Reviews in Augusta
Our evaluation of this major renovation is that Dynamic Finishings did an outstanding job. Mr. Keel's pleasant personality, honestly, and integrity were critical to my husband and I during this renovation. I am the type of person that cannot always predict how a change may look, and Mr. Keel was very patient with this aspect of my personality which led to some changes in the original plan of the contract. The bathroom had to be completely gutted to accommodate the renovation. The walls and ceiling were removed to provide a more-open look. With this approach, we were able to fit in a Jacuzzi tub, a 4.5 foot shower, a double vanity, and a toilet area for which a pocket door was necessary due to limited space. The pocket door that was installed was of a very high quality, re-enforced with wood and brackets, much better than the typical contractor's grade pocked door. Also, a pull-down attic stairs was installed (to replace the small access entry in the original ceiling) to allow easy access to my heating and air units. The wall tile and floor tile was professionally laid and is beautiful. All plumbing, which had to be reworked for the tub and shower, is working well. Also, the electrical changes that had to be made to accommodate a heated Jacuzzi tub and the multiple canned lighting fixtures in the bathroom also been working well. In summary, the bathroom is beautiful and we stayed close to the budget of the original contract. Once Mr. Keel's men removed the floor and the walls, I wanted the subflooring to be re-enforced and all insulation in the walls and ceiling replaced, so this work added a slight increase to the cost. However, Mr Keel was more than happy to slow his time-table and allow this work to be done, even though we had not initially discussed this. Based on Mr. Keel's broad level of experience as a Contractor and his high level of integrity, along with his even-tempered manner I would highly recommend Dynamic Finishings for a bathroom renovation and other major or minor construction needed.

- Patricia S.

Larry Keel is an extremely friendly, knowledgeable, honest, and very responsive contractor. Dynamic Finishings removed a 31' load bearing wall, added a large closet, added an attic access pull down stairs, added trim work and painted everything to match. Now you can't even tell that the wall was ever there. His crew was professional and friendly throughout the entire process, as well as his subcontractors. He would explain ways to cut cost instead of hiking up the price unnecessarily. He was very flexible as the scope was tweaked unexpectedly at times during the job. At the end of the day, he will make sure that you are happy! You can't ask for anything more. I am admittedly anal and would text him with questions in the evening expecting a response the next day. He would always text back immediately and be available for a phone call at any time. My wife and I are ecstatic about the finished product. I highly recommend this company for any renovations that might be too scary to tackle yourself. We had our kitchen replaced prior to Larry's work starting. The only reason that you didn't use Dynamic for that job is because one of our friends works for a kitchen cabinet company. But, the company we used didn't offer electrical, plumbing, or mechanical services. Larry gave me advice and contacts for those services as well. Our kitchen turned out as well as it did due to Larry's help at no benefit to him.

- Kevin M.

CARPENTERS IN THE HOME INC

My highest accolades go to Carpenters in the Home for their custom closet design, their custom shower design, their quality installation and their long term commitment to their customers. Rarely do you see all of these attributes wrapped up into one local company. Thirteen years ago, my husband and I moved to Aiken, SC from the Chicagoland area. How fortunate we were to find Carpenters in the Home and Sally Carpenter. They helped us customize several areas of our new home and have been there over the years to help us maintain that home. They simply do not let you down. -Janet Emerick, Aiken, SC -

- Janet E.

We had Larry Keel add an addition to our Master bedroom closet. This is the 4th project we have had Larry do for us and as usual he did an exceptional job. You could not asked for a more honest, dependable and knowledgeable contractor than Larry. He is the only contractor that ever gave the key to my house. He can do what ever you need done and will do it the way you want it done. He only uses top material and good honest employees. He can think out of the box and solve problems if any arise. I wish we had known Larry before 2016 , it would have saved me time and money. I will only l use Larry for any other projects in the future. Rated A+++++.

- John R.

Larry was hired to remodel my home and he did an excellent job. Any time I need anything done, will call him.

- Deirdre L.

Dynamic Finishings was awesome to work with. They were here every weekday, on time, and stayed late when necessary. Larry Keel responds quickly when contacted and is on site whenever he's needed. His crew is friendly and professional, and made sure their work was done to my satisfaction. I can't imagine working with another construction company. I'll definitely call them again when I'm ready to take on my next project.

- Caryl B.

It went beautifully! Isn't that a strange thing to say in a review for a contractor? Yes, it is strange for anyone but Larry Keel at Dynamic Finishings. They're that good! Larry and the rest of his Dynamic Finishings team listened to what we wanted for our new kitchen---and set to work making our dream a reality. They were punctual, courteous, and respectful. Seriously, you will not find better folks. Period. Larry would always make himself available at the end of each day to discuss their progress and to field any questions we may have. Look at the images---two are from the old kitchen that looks like the inside of a closet painted green---while the new kitchen is a mini-marvel. That is 85 sq. ft. For real. And it feels big inside. Everything in this kitchen is first-rate. Picasso backsplash with hidden receptacles. Under-cabinet LED lighting. SubZero Fridge / Freezer Drawers that also serve as a country sideboard. A peninsula table of Cavalete UbaTuba Granite from Brazil---the beam holding up the table came from our old house and was Larry's idea. What a great idea! The beam was replaced in our old house on the hill in Augusta and this piece serves as a reminder of that house and supports the new table. Very creative. Italian commercial gas range, 24". Yes, in the corner to the right is a 18" dishwasher---sweet! Larry made all this happen. The tile, the paint, the molding---like those windows? I do! Talk about expanding the visuals, huh? Larry made that happen. Jacobean floor tint. LED spot lights and a pantry near the entrance. Farmhouse sink, 24"--with the faucet hardware that makes washing some pots a breeze. All Larry and his team. The granite was beautifully done. The cabinets are gorgeous. Larry lined all that up and had our best interests in mind throughout. Larry did all the plumbing---for water and gas. The images do not do his work justice---as good as they are. I'm so happy that I get to sit at the table and sip my coffee in the morning and watch the cardinals and the dragonflies flit by this wonderful view. It is something special. Larry and his crew at Dynamic Finishings are special. If you're considering having your kitchen remodeled, then please please please bring Larry in to have a conversation. You will not be disappointed. If they can make 85 sq. ft. shine like this---imagine how your kitchen could look? Larry remodeled our bathroom last year---I will submit a review next on that. That's amazing as well. But, then again, Larry is in the Amazing Business. Seriously. Images say it all.

- Brian W.

I've been trying to get some work done in my house for over 4 years! Every contractor I spoke with acted as if they were doing me a favor; gave me some ridiculous price; didn't show up at the appointed time or didn't show up at all. One day the clouds parted and there was Larry Keel! Not exactly how it happened but that's how it felt. The guy is truly a unicorn in the contract world. Larry didn't just show up. He was early. He was very polite as well as informative. He was straight forth and detailed with what he could do to help me. The cost was REASONABLE and DID NOT CHANGE as the project started nor after it was complete. Larry's crew was extremely professional and cleaned their work area every day before leaving. I gave them unsupervised access to my home for a week, as my wife and I have full time jobs. Not only was there NEVER an uneasy feeling up returning home daily but I almost forgot they were there. It was like having elves build something when you weren't looking. He gave me a start date, but later called and asked if I wanted him start earlier, which I was extremely happy with. The project started and finished within the time Larry told me it would take. During that time I received a text or call every evening from Larry asking me how things looked and if I was happy. I would let Larry do work for my Mama and Grandma with no reservation. He truly provides a DYNAMIC start and DYNAMIC FINISH!

- Alonzo H.

AMAZING!! Can I give Larry & team an A+++? First, Larry responds almost immediately to any and all questions I have! (He texts back almost immediately...if I do email him, I just texted him and told him, and then he read it and responded immediately.) In my mind, this goes above and beyond! It allowed me to have peace of mind that he was "on it" and nothing would slip through the cracks so to speak. Second, Larry was very upfront with where costs were coming from etc. The quote was detailed and thorough. Third, Larry is super personable and professional! And, his team is as well! Allen, Kevin, Dennis, Jacob, and the rest were fantastic. They always cleaned up every evening and made the whole process so easy to "live through". They arrived at 8am (or within 15 min of) every day of the job and worked the full day! (So much better than other companies that move around during a job). Fourth, the quality of their work is outstanding. I "pride myself" on my "remodeling" skills. And, often when looking at other contractor's work, I think to myself, "I could have done that better." NOT with Larry! His team is phenomenal. Really. Their "cut in" job on the paint is perfect. Dennis painted my front door and took it from looking crappy to fantastic! (I had thought I might just have to buy a new door...not now. it looks new!) Overall, I could tell that Larry personally took responsibility for how his team performed. I really appreciated that. He communicated so well and I really appreciated that too. I have already referred him to multiple friends and will continue to do so! Larry is the bomb!

- Ruth V.

We paid a significant deposit to another company that failed to perform -- or even make an earnest effort to begin -- repairs contracted for. We learned the hard way never to procure any services without first consulting Angie's List. With the urgent need to find a good contractor, we were fortunate to contact JD Renovations. The owner responded promptly to our call. He visited our home to inspect and provided a practical, economical recommendation regarding the repair. JD Renovations began work the following day. The owner was professional, experienced, honest and respectful. He spent several hours, doing a first class job, using high quality supplies. We recommend this company without reservation or qualifications. JD Renovations provides service of the highest quality.

- Roger W.
Closet Designers in Augusta
Explore Our Solution Center for Helpful Closet Designer Articles
Find Closet Designers And Builders in
Closet Designers And Builders in Augusta