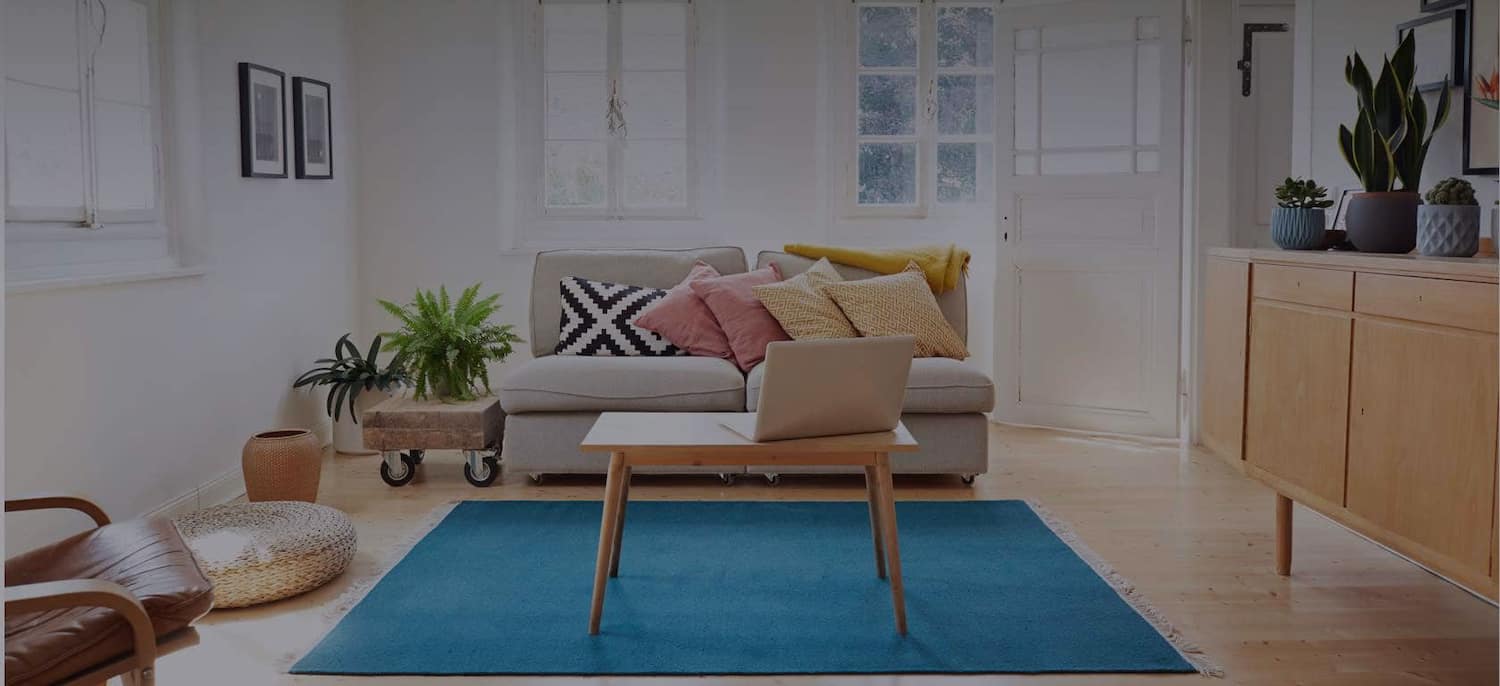 Get matched with top Antique Appraisers in Coconut Creek, FL
There are 4 highly-rated local antique appraisers.
Recent Jewelry Appraising Reviews in Coconut Creek
Absolute Estate Sales & Appraisals LLC

Their team killed it. Not only did they capture the best available values for my items but they even moved the non sold items through a liquidator. It's never easy to down size and part with items that you paid a fortune for. Selling it yourself is a nightmare and a mountain of a task if you have a 25/8 career that is taking all of your time. They came in, organized and inventoried everything, didn't sell the items i did not want them to sell and promoted the event to maximize traffic. I cannot say how much of a Godsend their entire team was for me.

- aaron t.

Great - I always wind up buying from Baron Estate Sales (Fran) - very fair pricing and always a lot of fun :)

- Barbara Z.

My father recently passed away. Living 5 hours away from him, I did not know where to turn or what to do with this home and everything inside of it. A friend told me to call Fran with Baron Estate Sales and it was the best decision I ever made. Fran is so knowledgeable and put all my worries at ease. She liquidated my Dad's home seamlessly and effortlessly from day 1. Not only did she get us the best price for everything, she handled the clean out of the house which was a huge relief for me. Her service is a blessing to anyone who needs it. She was efficient, fast, patient and a pleasure to work with.

- Amanda A.

Have recommended Baron Estate Sales to several clients. All have been very satisfied, as most items were sold and they received top dollars. Jay Euster- Euster Appraisal Service

- Jay E.

They did a very good job. They were able to gave me an appraisal of the entire bezel and charge me only 5 dollars extra. The appraisal involve 30 diamonds. They were very knowledgeable.

- Craig M.

I first spoke with Lynn to explain what I had to sell. She was very friendly and knowledgeable about my pieces. We set up an appointment for the next day with John. After reviewing all the items, John explained how he worked out the prices that were fair and I accepted. He wasn't able to purchase one piece of jewelry, but offered to help find a buyer for me (with no finder's fee or commission). He also provided some information about who could help me appraise some other items that had nothing to do with his business. Aside from being professional, and extraordinarily polite, he's also a gentleman. I would definitely do business with John again.

- Steve K.

Absolute Estate Sales & Appraisals LLC

The price was 25% if they sold at $10,000 or more and 35% under 10,000. They were very honest and very up-front. They was no game playing. They were very efficient and very professional.

- Anne B.

For the first time in my life, I decided that I wanted to inquire about selling several pieces of jewelry, including some pieces with diamonds. I also decided to sell an expensive watch I was no longer using. I was extremely leery of this endeavor, imagining the possibility of being taken advantage of because of my lack of knowledge. I also didn't like the idea of going into what I imagined might be a pawn shop environment nor did I want to risk having my taste or my items belittled by an arrogant and quot;by appointment onlyand quot; jeweler. My local newspaper was filled with ads advertising this service and of course I tried to research available reviews and Better Business Bureau information. As I feared, many of the businesses from the newspaper had less than wonderful reviews, including some luxury jewelers. I remembered driving past Lake Worth Gold Mine on several occasions and while their location is not in a trendy neighborhood and isn't luxurious on the outside, neither is it in a strip mall and it doesn't look like a pawn shop. I found one positive review on Angie's List and a good rating from the Better Business Bureau and decided to give them a try. My experience could not have been more positive. At no time did I feel pressured or taken advantage of. Several of the staff helped me during my time there and, to a person, they were friendly and genuine. The lady who did most of my transaction was extremely kind and made me feel as if she cared about me, not just about making money. She patiently explained how they value the items and in a couple of cases actually led me to the decision that I would be better off keeping two of the items because their aesthetic value was greater than what she could pay. I don't have the experience to know whether I got the very best possible price, but I believe I did. I am very satisfied that I was treated fairly regarding the price and am absolutely convinced of the honesty of everyone I interacted with. I saw other customers being paid in cash and they offered to give me cash, but I opted to receive a check because I didn't want a large amount of money on my person. Should I ever have occasion to sell similar items in the future I will most definitely return there and will advise my friends to do the same.

- Hugh T.

I trust them highly. I trust what they say and they are very fair. They are an honest company. We had an issue but they were extremely proactive in resolving this immediately.

- Anne B.

Absolute Estate Sales & Appraisals LLC

I highly recommend Absolute Estate Sales and Appraisals. Sandy Tavarez was terrific. She spent a lot of time explaining to me how to prepare for the Moving Sale, she came and priced and ticketed all items for sale at my house, and she came with a professional crew day of sale doing everything she could to help sell as much of my household goods and furniture as possible. She was great to work with. I highly recommend her.

- Jill B.
Jewelry Appraisers in Coconut Creek
Business Description:

We are a national appraisal association of 300 members. We appraise antiques and art. Some members are dealers and gallery owners but all of us are anxious to serve you. Check our websites http://www.newenglandappraisers.org (click) "Find an Appraiser" for names and phone numbers of our members.

Recent Review:

Great! Patricia arrived at my home at appointed time and was very professional .

Reviewed by Dolores C.

Miami,FL

A Super Service Award goes to providers who have achieved and maintained a superior service rating on Angi.

Business Description:

RATED #1 IN SOUTH FLORIDA!! Over 12,000 clients. Let us do all the work! If you have a house or business to liquidate and want fast, efficient service, Baron Estate Sales is the right choice for the job. Baron Estate Sales will price and appraise your items, stage your house, advertise, organize, and conduct the sale with our own staff of highly trustworthy and knowledgeable employees. Law enforcement is onsite. We can even clean out the house at the end of the sale. You will also receive an ...

Recent Review:

She has a good clientele and is very professional. She knows what she is doing. I would highly recommend them and I would definitely hire them again.

Reviewed by Mari C.

Business Description:

We are a full time estate, liquidation, & moving sales company providing complete clean-out services. We specialize in the following areas: Estate, liquidation,& moving sales. We work directly and offer free referral services to Real Estate Agents, Attorneys, Appraisers, & reputable Auction companies. Also, buying estate, jewelry, and quality additional pieces. This is applicable, when there is not enough inventory to conduct a sale.

Recent Review:

Their team killed it. Not only did they capture the best available values for my items but they even moved the non sold items through a liquidator. It's never easy to down size and part with items that you paid a fortune for. Selling it yourself is a nightmare and a mountain of a task if you have a 25/8 career that is taking all of your time. They came in, organized and inventoried everything, didn't sell the items i did not want them to sell and promoted the event to maximize traffic. I cannot say how much of a Godsend their entire team was for me.

Reviewed by aaron t.

Business Description:

Johnson, Inc. (a Numismatics co.), Nationally known, specializes in Coins, Currency, and Gold & Silver bullion items. We have two categories of service: Online Face to Face personalized service or In-Home for Florida residents. Estate acquisitions and trusts is our specialty. Our ONLINE APPRAISAL Service allows your items and our specialty to meet face to face regardless of distance. We back all our services up with your guaranteed satisfaction! Call or schedule your services today!

Recent Review:

VERY pleasant! Jewelry was appraised, check was issued (later deposited and cleared), and hospitality was a plus.

Reviewed by Ed S.

Business Description:

Whether you're selling a diamond engagement ring, your mother's Tiffany jewelry, Your father's Gold & Silver Coin collection, or it's time to sell a Rolex watch you no longer wear, we'll appraise your jewelry for its highest worth, then make you an offer you can't refuse. At Global, we make selling your jewelry, diamonds and gold valuables an honest, private and free experience via free mail-in service via FedEx insured overnight shipping.

Recent Review:

your referral is too far away. I'm in CA. They are in NY

Reviewed by Stacie D.

Business Description:

A Repair Center with a wide spectrum of professions, all under one roof, that can repair almost anything that breaks in your everyday life! From Master Jewelers, Certified Gemologists, Master Watch Makers, Artists, Mechanical Engineers, Electrical Engineers, Machinists, Wood Furniture Craftsmen, Reupholstering Professionals and many more professions all under one roof!

Recent Review:

I brought my 2 handbags to Smart Choice Repair in Boca Raton in early July 2018 to have them refurbished. Regrettably, I relied on (probably fabricated) good reviews online and I will never make this mistake again. A person named Tom, ostensibly the owner, assured me that he could make my bags look as good as new. He quoted me a price of 800 dollars. I thought this was an exorbitant amount of money to repair 2 bags, but he convinced me that they would be good as new. He did tell me at the time that I could pay by credit card. Several weeks went by and my bags were finally ready. Tom called me and told me I owed him 850 dollars. I stated that I was told 800 dollars originally. He went on to say something about how hard it was to fix my bags. I then asked if we could make it 831 to which he replied yes. I told him that my housekeeper was going to come to the store and pay by credit card. To which he conveniently told me that I have to pay either cash or check because the credit card machine was broken. Right there that was a red flag, but I just wanted my bags back. My housekeeper gave him a check for 831 dollars and when she returned I could not believe the condition of my bags. It was like nothing was done to fix them. Immediately, knowing that I had been scammed, I called my bank to stop payment on the check. Unfortunately, the scammer immediately deposited the check when he received it and there was nothing I could do. I called him and expressed my dismay that I paid over 800 dollars for this garbage. He instructed me to return the bags to the shop and he would fix it. Regrettably, I returned my bags to have them repaired, and several weeks went by when I received no follow up. I called Tom on Saturday 8/11 asking about the status of my bags. He told me he would call me on Monday, which of course he did not do. I called on Wednesday and despite his website stating that the shop is open until 9 pm, he told my housekeeper that she could only come by at 5 pm. Well, that was not possible. Finally, Friday 8/17 we called back and once again despite his website stating he is open until 9 pm, he said that I should not expect to be able to pick up my bags at 6 pm at night. When I pointed out to him that his website states that the shop is open until 9 pm, he said it is not open that late for customers, just the workers. He did not apparently like the fact that I was challenging him, and he accused me of "disrespecting him" and he then hung up on me. So as of now, he has my 2 bags and I am out 831 dollars. Please do something to stop this scammer. I am sure I am not the only one, and I am sure I am not the last one.

Reviewed by elizabeth c.

Business Description:

Estate Sales by Matty is a full time company which offers liquidation of the contents of your home and business.

Recent Review:

Horrible Experience with this company as a buyer and as a seller too ( I was going to hire her company to do 2 estate sales ) Matty and employees lack professionalism, she seems very nice and polite at first but in reality she is a very rude and unpolite individual, her clients, friends and fans ( which are her only follow and "" clients"" ) are not the traffic you want in a multimillion dollar home. I should have known whenever the only have a POBOX as their address location and you are unable to review their business on YELP or their FACEBOOK Page BUYER / SELLER BE AWARE

Reviewed by Ephraim M.

Rating Not Available

Pros who have not yet received a review do not have a rating displayed.

Business Description:

Public Insurance Adjuster with over 30 years of experience. We represent the homeowner and business owners with their property insurance claims. There are three types of adjusters: A Staff Adjuster, Independent Adjuster and a Public Insurance Adjuster. The Staff Adjusters is paid and works for the insurance company. The Independent Adjuster is subcontracted and paid by the insurance companies; the Public Insurance Adjuster is hired by you (the insured) and represents your interest only. ...

Business Description:

We are a full-fledged art dealership servicing clients worldwide offering originals, limited edition bronze and acrylic sculptures, serigraphs, lithographs, etchings, giclees, etc.

Business Description:

South Florida's original high-end Pawn Broker since 1986, specializing in buying, selling, and pawning fine watches & Jewelry. Loans starting at $200 to over $500,000.
Explore Our Solution Center for Helpful Jewelry Appraiser Articles
Find Antique Appraisers in
Antique Appraisers in Coconut Creek