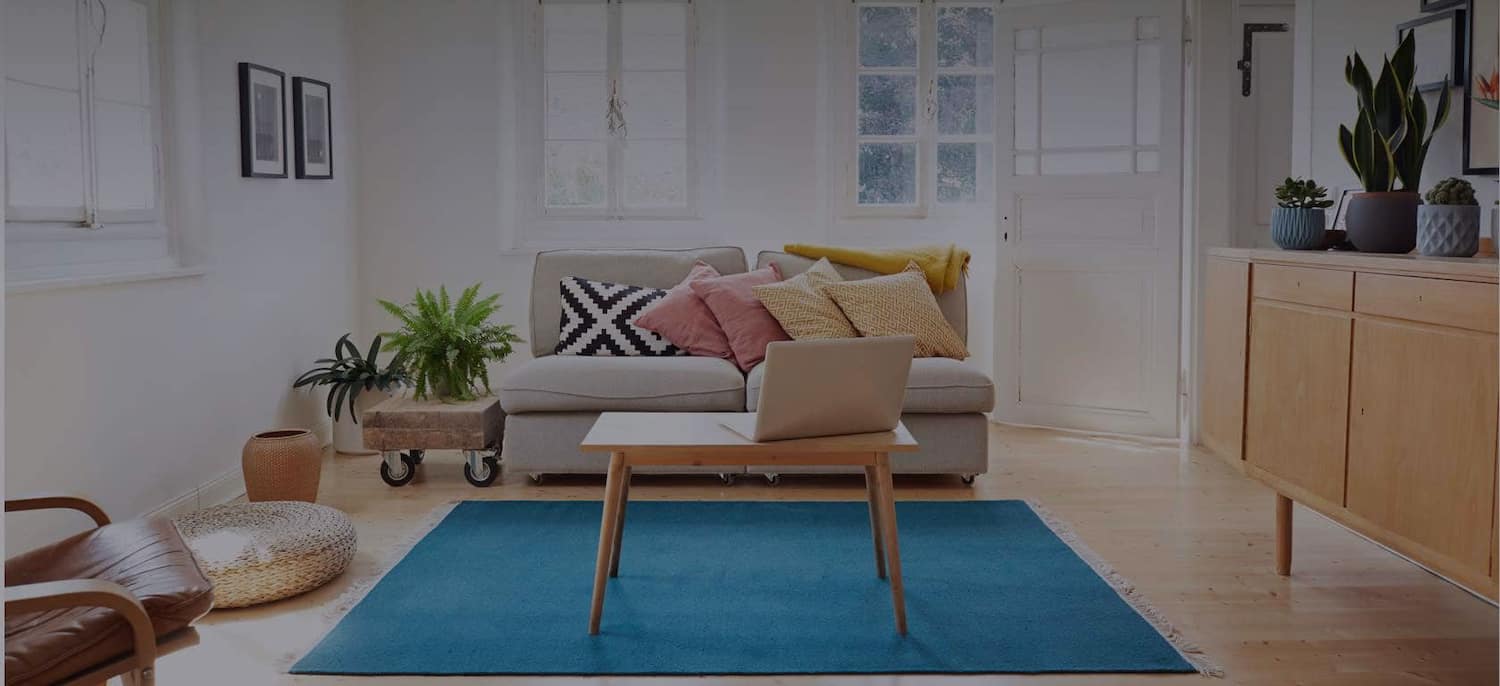 Get matched with top Interior Designers in Stamford, CT
There are 63 highly-rated local interior designers.
Recent Interior Decorators Reviews in Stamford
Highly recommended. We are super happy with the work David and his team did. High-quality work, on-time, satisfaction guarantee, stylish creative suggestions to improve your design if you wish, friendly service and interaction. Would definately hire again.

- Adam B.

OZ General Contracting Co Inc

We are absolutely thrilled with the work that Oz has done for us. They are truly professionals, and their workmanship is outstanding. Our only regret is that we did not find them sooner. Uzi and Mike were helpful, extremely knowledgeable, and always available. They were consistently willing to go above and beyond to make sure that we were happy. Our kitchen looks beautiful!! They helped us to customize it to exactly how we wanted it. Jose and his crew were fantastic. They were very professional, and their work was excellent. They also would always go the extra step to make sure that we were satisfied. Everyone who we dealt with at Oz.. their designer, cabinetmaker, and office staff were all so helpful and a pleasure to work with. We would absolutely recommend Oz to anyone.. they were outstanding!

- Michele H.

Inspirations For Your Home LLC-Interior Design & Full Kitchen/Bath Remodels

I have used Lisa for many projects in my home throughout the past years What I appreciate most is her wonderful design sense and how she listens to my thoughts and ideas and incorporates them into the project,She is so easy and comfortable to work with .You know your product will be fantastic .She did a total wall unit for my den with built in cabinets ,floating shelves and fireplace.I can't stop looking at the finished product it is that gorgeous.

- Barbara R.

KitchensandClosets.com by K-One Floors Inc

Amazingly! K-One was a pleasure to work with. This is the second time I would use them and they are now my go-to team for home renovation projects. Thank you so much!

- Matthew H.

I own a condo in northern New Jersey and I was in deep trouble. My tenant from **** had moved out, leaving the unit in an uninhabitable condition, complete with water leaking into the unit below. But I was in Europe, unable to travel due to Covid. So I needed more than a handyman, more than a repairman, I needed a take-charge guy to go in there, find and stop the water leak, assess the damage and filth, take charge and restore the condo. All this, without he knowing me or I knowing him. In other words, hand a lot of trust and capacity to some unknown person. I found Multivision Construction in the persons of Ted and Venus on the web and explained to them the situation. I guess once in a while you have to have luck in life, and this was my moment of good fortune. Ted found and fixed the water leak, and then made various proposals to restore the unit. I chose the "basic" proposal, but as work commenced and I observed the quality of the work, I moved up to the "intermediate" proposal, and finally, you guessed it, I told him to make the whole place look like new. Ted installed wood flooring, two new bathrooms, a new kitchen with new appliances, fixed the sheetrock and painted the entire unit, replaced some doors and all the vent covers, and much more. But what made the job extraordinary is that his wife Venus is an interior decorator. So everything was color coordinated, including the kitchen cabinets, bathroom vanities, window treatments, and wall colors. Plus little decorator finishes to make the place sparkle and shine. So does the condo look like new as he promised? NO! It looks so much better than when I bought it new. Not only have I never seen like this, I never even imagined it like this. Given the quality of the materials and of his work, his prices are surprisingly affordable. Plus he kept adding little freebie bonuses, so that in the total price paid was below what I would have expected. All of that, without me ever meeting Ted and Venus. We only ever communicated by email, I in Europe and he in New Jersey and near-by Pennsylvania. They worked with a large advance of trust, and did not disappoint. It turns out I own a second condo in New Jersey which needs some fixing up, and I would be a fool to call on anyone else.

- Rene S.

Ambassador Home Improvement

We contacted / interviewed several companies for our home rebuild in Long Island, Ambassador Home Improvement was our final choice. Ambassador's pricing was competitive with other companies in the bidding process but it was the quality, reputation, warranty of work and the in-house team that helped us make our selection. Gary Zaccaro's professionalism, thorough knowledge with attention to details along with 25+ years experience in construction impressed us during our first meeting. Gary got our immediate attention with his vision and fairness during contract discussion and we decided to move forward promptly. Our home project was a whole house renovation, practically a new house built. Main floor was completely redone (new layout, 9 feet ceiling), full second floor addition and finished basement (gutted & redone). We wanted a team with experience of large scale projects (new construction) and be able to manage the complexity of working with town codes and schedules. Any project success can be quantified by four main components - quality, schedule, budget and scope. Ambassador was excellent on all the fronts - quality of workmanship is phenomenal, project was completed way ahead of schedule (4.5 months record time), was well within the budgeted amount (quite unheard of) and everything scoped was completed. Project was started in the last week of December 2018 and we were back home in mid May 2019. We built a great relationship with Gary and his entire team during the project. Success of a team is driven by its leader's vision and values. Ambassador backs it's workmanship and the products they recommended for the project. Building your custom home is an experience of lifetime and is an enormous undertaking; The Ambassador team guided and supported us at every stage of the project making it a joyful and contented experience. Dan Motz designed all our interiors, converting our vision into a reality - Kitchen, Bathrooms, Closets, Laundry, Mudroom, Office, Temple and Pantry. Designing the interior of your choice is not easy, having a professional in-house team is a big plus. Douglas Foot is an amazing project manager who is very well organized and has incredible ability to manage and coordinate multiple teams at the same time for the project. Doug was very responsive and attentive to us throughout the entire process along with keeping the project going on schedule (finished ahead of schedule) Shout out to the entire team for an incredible job - Dan Motz (Designer), Douglas Foot (Project Manager), Anthony E. Belmonte (Plumber), Carlo Granta (Electrician), Daniel Brule (HVAC), José Paredes (Painting), Kenny (Masonry), Gary Cudio (Tiles), Office Staff (Michelle & Kathy) and the in-house team (Anand, Jose, Sindbad); They never skipped a beat and were always there when scheduled or needed. Entire team is professional, knowledged, trustworthy, hardworking, meticulous and organized. We proudly recommend Ambassador Home Improvement based on our pleasant experience, our house speaks for itself. Gary and his team have the experience and professionalism you need for building your dream home. They are extremely responsive during the whole process supporting any questions or concerns with their customer first approach. I would gladly contract them for any new projects in future - Ambassador is always our first and only choice for our home projects!!

- Sameer A.

The project went seamlessly. It was a pleasure to work with Tim. He is a perfectionist and really knows his stuff. It's all in the detail and he makes sure nothing is over looked. In the design process he was able to highlight important features people are looking for in todays modern kitchens and was able to implement the design exactly what we were looking for. He provided us with 3d elevations and we were able to see exactly what we were getting. He took the time to explain the process and we were able to fine tune the design to our exact specifications. He listened to our needs and provided us the perfect plan while maximizing space and utility of the kitchen. He referred us to an appliance provider how guided us on the selection of appliances and save us time and money on picking the right items for our kitchen. The measurements of all the cabinets came in spot on and we had no complications at installation. This is a testament to his professionalism and his design expertise. I would highly recommend Tim for any project . The jobsite was clean and orderly and his team was very meticulous throughout whole project. Tim Curtis is a gentlemen and a true master in his field. He is a one stop shop and makes the whole process a true pleasure.

- Nicholas N.

Tim is a great designer and very very responsive to calls and emails in regards to project questions and answers. I highly recommend him.

- Tony I.

Everything was immaculate! His assistance was very responsive and his work was everything he promised! He said he will try his best and the results was beyond amazing! I wanted more done but I need to take it easy. Productive team and highly recommend for a job well done.

- jenny h.

Tim Curtis Designs was well prepared and on time throughout the project. Many meetings to go over plans were personally done at our convenience. Liason between contractor and designer went well. He personally went shopping with us to purchase appliances, granite counters and cabinets. He has over 30 years experience. His fees are very fair.

- Thomas B.
Interior Designers in Stamford
Explore Our Solution Center for Helpful Interior Designer Articles
Find Interior Designers in
Interior Designers in Stamford