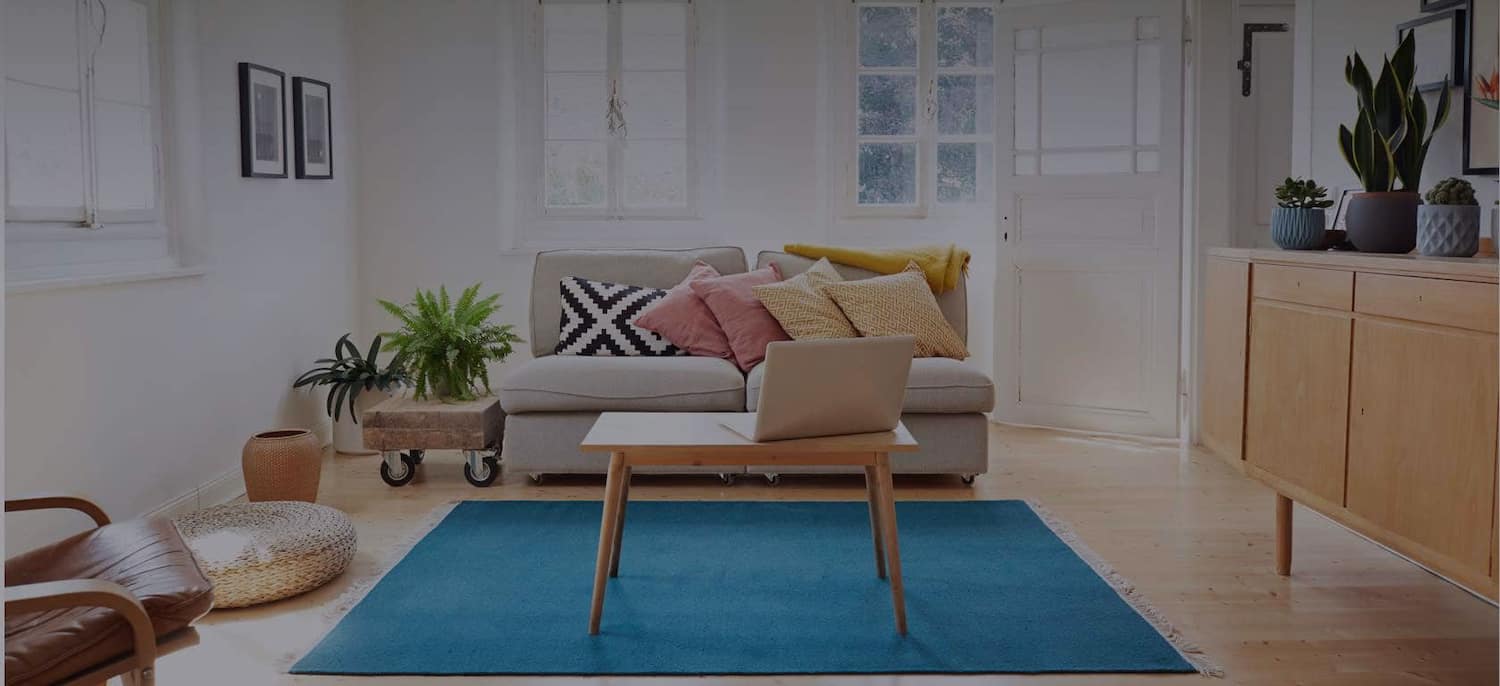 Get matched with top General Contractors in Fort Collins, CO
There are 24 highly-rated local general contractors.
Recent General Contractors Reviews in Fort Collins
Nickelson Construction LLC

We worked with Nickelson Construction for our full basement finish and cannot recommend them highly enough. We turned our 600 sqft basement into a conforming bedroom, a 3/4 bathroom, and a living room with a wet bar. Nickelson Construction was great at communication throughout the project, which was our initial reason for choosing them. They were clear about the cost and stayed within budget and schedule. Their project management platform was easy to use. Isaac's whole team was professional, respectful, and had great customer service. Their quality is evident in the final product. Highly recommend for any type of home construction needs.

- Caley F.

Northern Colorado Restoration Services

Northern Colorado Restoration Services handled our projects better than any contractor we have ever engaged before, and they actually finished all work before the due date. Before any work started, Jeremy provided a comprehensive written estimate, and once his crew began, he kept us informed and promptly sent written copies of any approved changes. From start to finish, the company worked patiently with our family's special circumstances and consistently demonstrated a caring, supportive and positive attitude as they skillfully completed a bathroom renovation--including beautiful shower surround and flooring--new plumbing/plumbing repairs, new electrical panel, kitchen re-wiring, painting and drywall work, plus major cleaning. Northern Colorado Restoration Services is now the only company we will contact for the type of services they offer! This company is simply tremendous; they set the bar for all the rest!

- Vernon S.

Mike helped us design a large boulder retaining wall for our back yard, and was extremely helpful in this process. He is super knowledgeable and professional. Highly recommended!

- William B.

Integrity Remodeling Services

JIm and his team represented all the qualities we expected from our contractor, fair price, punctual, and clean. Jim was very accommodating with the design we had in mind and made all the details work exactly how we wanted them. We had a specific time we needed the basement done by and Jim had it completed ahead of that date through regular hours work and extra hours even weekends if necessary. We couldn't be happier with the way the basement turned out and would definitely use Integrity again for any other future projects.

- Will S.

Integrity Remodeling Services

Electrician, plumber, drywaller, framer, Tub, Tile, install, trim, texture and more. I have my basement mostly finished but needed bathroom help and other odds and ends. We had a bad rough in from the original owner and our framing was off 1.5" which caused a problem for tub setting. Not for Jim. It looks great and everything went well. An amazing worker, with great rates. The way he fixed the previous mistakes in framing plumbing were genius, literally. I would recommend and will use again. A+++++++++++++++

- Benjamin B.

Integrity Remodeling Services

Jim and crew member Glen did all work except electrical which Jim subcontracted out. Jim took care of pulling the construction permit and inspections. The job was started in Nov 2014 and finished the first week in Feb 2015 even with the off-time I requested during Thanksgiving and two weeks around Christmas. These guys were always on-time, every day, and diligent in adhering to their own elevated work ethic. It's something very refreshing to see. I've too often experienced the polar opposite when dealing with construction guys. Jim sticks to his words and promises. I never had to worry that he wouldn't. I never thought this fairly big project would actually have an element of fun to it, but Jim and Glen have the attitude that often made it that way. I think Jim's work speaks for itself. He takes care to do things right, and is skilled in virtually all aspects of home construction. There is no doubt I will be asking Jim back for future projects as they come up. Trust is a mighty thing, and I have plenty of it in Jim. Blake T. Annette B.

- Annette B.

Integrity Remodeling Services

When my husband and I decided to have our basement finished, we thought it would be fairly easy to find a good contractor to do the job, boy, were we wrong! We called some using the phone book. It was not a good experience getting estimates, start and finish times nailed down. Some contractors that we called were either unlicensed, way over priced, forgot to come the day they were supposed to come for the estimate, were late or seemed uninterested in what we wanted. We just didn't get a good feeling from the four that we called and met. We were about ready to give up and put it off. Our final attempt was to check Angie's List to see if we could find someone that we did feel comfortable with, which we should have done in the first place. I contacted Mr. Jim Ruffin owner of Integrity Remodeling Services. We set up an appointment and within the next couple days, he showed up on time, emailed us a complete estimate including cost of labor, materials, start and approximate finish time. He emailed photos of work he has done on basements similar to what we have and what we wanted. He stayed in constant contact throughout the entire process from start to finish. He was on time, easy to communicate with and worked on the job each day until he finished as he said he would. There were a couple of times that I made changes but he had no problem with my requests and implemented them. As the process went along, he explained in detail what he was working on and what was to come next. My husband and I were very impressed with the quality of workmanship. He was very organized and cleaned up the area after each work day. He came prepared with all necessary tools and materials to complete the job. Upon completion, he took all waste materials (and there was alot) to the dump. Our overall experience was exceptionally positive: his quality of work was outstanding and customer service skills and professionalism were well appreciated. Mr. Ruffin is an extremely hard worker and utilized his time wisely. At the completion of the project, he was strictly on budget with no added costs. We are very happy with our new bedroom and bathroom. It looks great and turned out exactly the way we hoped it would. We highly recommend Mr. Ruffin and we plan to use his services again on future projects.

- Jennie V.

Integrity Remodeling Services

A member of his team was brought over and introduced to us. He was a really decent guy, which made it very easy to connect with him as the project was in progress. I am a female alone at home when workmen come, so character is important to me. He was efficient, communicated about anything he saw that went beyond the walk-throughs, and was willing to discuss anything I wanted to when I checked on how things were going. Nothing was ever done as a surprise so there were no surprise bills either. He approached the safety issues first and found the reason why the deck had become unstable and jiggling which was not easy to find. He was creative about adding safety structure to the underside of the deck and went out of his way to make sure it was solid as a rock. What impressed me the most was that he did the project as if it were his own. He was creative in his fixes, careful in his planning and did a thorough, careful job with the painting. The reason I stress his care so much is that every time I saw what he was doing or talked with him it was like he lived here and wanted it done right and looking good. He was flexible enough that a few handyman tasks got added to the project and both were done well. Every day sometime before he left he would tell me which day he was coming back and about what time. He was on time each day so that I could pace my own schedule appropriately and was able to count on him for that. His clean-up went beyond what I would expect. I am completely happy with this business and plan to call them back for a variety of projects over the years.

- Donna P.

Solid Rock Custom Carpentry

We had a wooden window sill in our shower stall that was allowing water to leak behind the shower stall tiles. Craig removed the old window sill and replaced it with a marble window sill and caulked it. He was able to repair it sooner than was expected and did a great job.

- Penny W.

Solid Rock Custom Carpentry

Following his work to expose the damage and the causes, Craig outlined what he would have to do and gave a first cost estimate – which turned out to be pretty close to the final cost. Craig showed himself to be very skilled in working with the different materials involved. He works fast but follows his plan. He is a very capable handyman and kept the project moving.

- Beal L.
Contractors in Fort Collins
General Contractors in Fort Collins