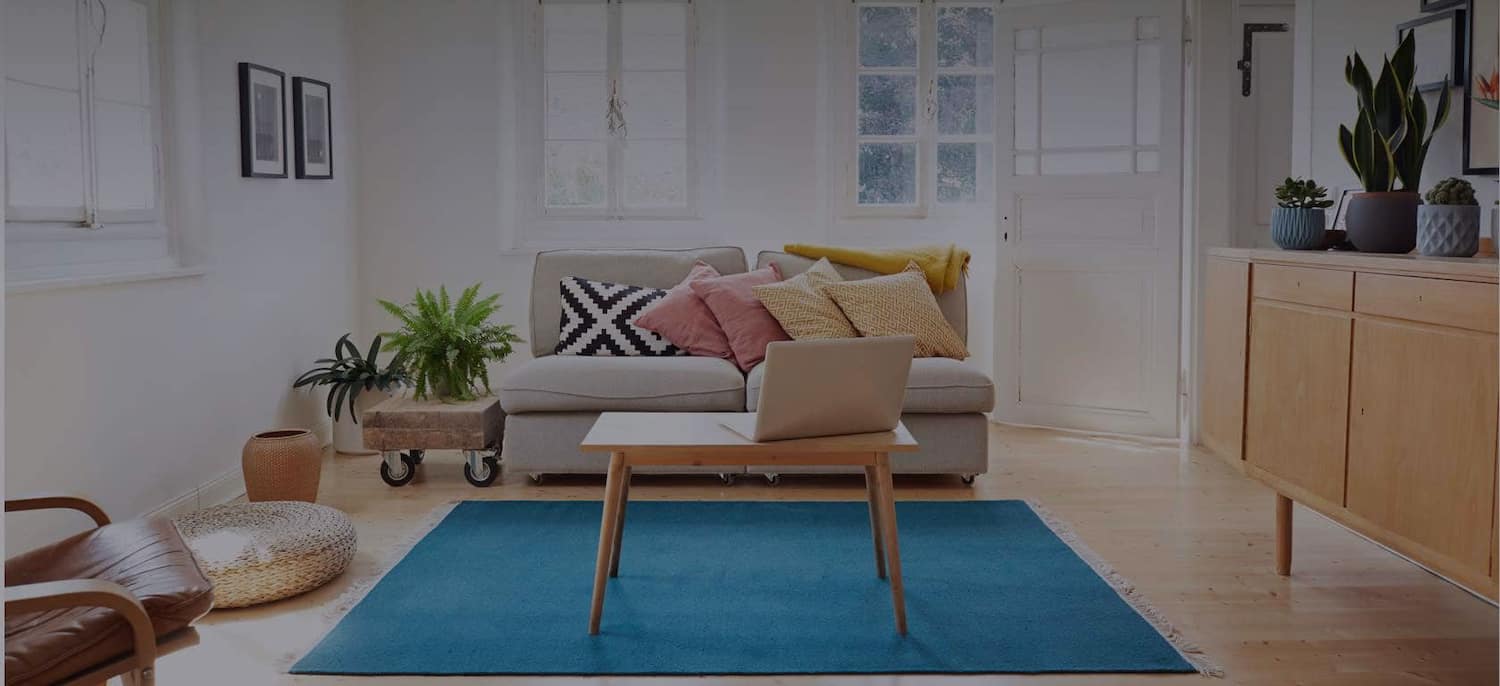 Get matched with top excavators in Broomfield, CO
There are 35 highly-rated local excavators.
Matching on Angi
Share some details about your home project.
Within moments, match with highly-rated local pros.
Compare quotes and choose the best pro for the job.
Recent Excavating Reviews in Broomfield
It went much better than I could have expected. Very professional and attentive to our issue. I highly recommend and will request their services in the future.

We started working with Daniel from MtnX in April of 2022. Our raw land needed to be graded according to the grading plan drawn up by our engineer. We hired MtnX due to his background, experience and expertise. Daniel was able to clearly explain in detail and picture for us, the steps he would

take, the materials required, and how he would be able grade our property according to plan. No one else that we interviewed was able to explain the process. He provided a contract and we signed off to begin work. As you can see from the photos, he did a fantastic job! To begin with, he helped us grade the main area where our home will be built. He installed new culverts (as our were rusted and not usable) and two driveways according to plan. He removed two 80'(+) trees that we needed to have taken out. Then he helped us with a grove of 18 smaller trees that needed to be removed for the pad where the future home will sit. These were then transplanted by Daniel around the property. We needed additional assistance with the grading the land for our OWTS (Onsite Wastewater Treatment System) according to permit. He assisted with the leach field and next the trench was dug across the entire length of the property approximately 350' for the septic line to lay from the OWTS to where our second building will be. He helped correctly lower in our HLT system and level it. The county approved our OWTS. Next we needed to grade the upper pad for our second building according to plan and he was able to help with this. When the building materials arrived he was able to help us unload these very heavy steel beams. I'm sure I'm leaving something out but I guess what we want to convey is that Daniel is a hard worker and there isn't anything he really cannot do with the help of his equipment and experience. Expect him to arrive first thing in the morning and leave at dusk. We even had a situation where we needed his help and he did not hesitate to stop what he was doing on a weekend to come help us in the dark! Truly a pleasure to work with. You won't be disappointed and if you ever were, he'd make it right. That's the type of person you want on your job site

Chambers Excavating has completed several jobs that I have needed done no matter how small or large they have been. I have worked with Mr. Chambers for over 15 years and I can't say enough good things about him. Mr. Chambers is very professional and has always been there for me when I've needed

him, I would recommend him to anyone no matter what the job at hand is. Thank you for all of your hard work over the years Mr. Chambers

Daniel is the kind of contractor you want. He is straightforward, honest, and will do what he says he will do. He has had wide ranging experience from earth work, retaining walls, erosion control, and others that give him a breadth of knowledge to bring value to a project. I would recommend him.

TLDR: Great company, would hire again, highly recommend. I needed the sewer line replaced in my house last year (November 2021). I called a few places to get quotes on the job and Sewer Lines Only was the only one to get back to me. They came out quickly to scope the line and had a quote over in

similar fashion. The quote was reasonable and I opted to hire them to do it. The job took two days (as planned and agreed upon). The first day to do the interior of the house (had to reroute the line in the basement), and the second was to dig down to the line and connect the new pipe to the city's line. They did a great job with all permitting, inspections, and got the work done in a timely fashion. Their employees were friendly and worked quickly. Some of the folks I interacted with were ESL speakers and I'm a monolingual English-only speaker, so communication was a bit difficult at times, but they were very nice and it didn't really matter; I'm a fan of charades. Indoor and outdoor crews did a great job cleaning up after themselves and left the house in good condition. A bit of criticism on their interior crew's job (although to be clear this was rectified very quickly)... My house has an old foundation made of masonry blocks. They had to punch a hole through it to run the new pipe out and when sealing up the hole, their interior crew did a pretty bad job. I contacted the office and they had someone here early the next morning to patch it properly - no arguing and quite a few apologies on it. Overall, I actually consider this a positive trait in a company. They owned up to the mistake and remedied it IMMEDIATELY. I personally like reading anecdotes like this in reviews, because it illustrates what a company does in a sub-optimal circumstance. Fast-forward to about a month ago (10ish months since the original job), I found a leak in the basement. It looked to be coming from the new sewer line, but to be completely honest I'm not entirely clear if it was or not (again slight language barrier with the crew, sometimes details gets lost). Whether it was the line Sewer Lines Only installed leaking or not, they were at my house in 2 days to fix the problem. My plumbing vocabulary isn't broad, so my descriptions here might be lacking, but they installed a piece of pipe to pressure test the system and subsequently replaced a pretty big chunk of the sewer line. Now, the reason that I say it is unclear if their line was leaking or not is because their crew found another leaking pipe which ran above the new line and was dripping onto it. This pipe was connected to a shower drain and was not replaced when they did the original job last year, so not within the scope of their warranty (or their fault at all). They replaced it anyway free of charge and took care of the leak. No more drips here. So, again, I personally think this reflects well on this company. They honored their warranty (very quickly) and fixed something that wasn't even under the purview of that warranty. The kind of folks you want to do business with. To summarize, I would absolutely, unequivocally hire them again to do the same job, so please don't take either of my anecdotes above as "negative press". I believe s*** happens, everyone makes mistakes, and its how you deal with unforeseen problems that defines character

Drain Right Drain Cleaning & Plumbing, Inc

It went well. Showed up on time. Decent price compared to others. Family owned. Denver area. Offered warranty. Clean. Communicative.

We hired Ivan to replace our 100-year-old sewer line and were able to do so with the pipe bursting method. A1 was one of a few bids we got for the job, Ivan responded so quickly and followed through with the job in the most professional manner. He actually identified a line off our kitchen that ran

to the main sewer line that the other two bidders didn't identify, a critical aspect of the job with the pipe bursting method. He sourced a plumber to redirect the line to the main sewer and we ended up with a job that left minimal impact to our back yard landscaping. His crew put everything back together and did a great job. We would highly recommend Ivan and A1 Mile High Drains for any drain/sewer work

My water provider suggested I find a company that could complete the plumbing repair, but also the excavation required to reach the leak. They suggested I call Lewis Water and Excavation based on their past dealings with them. The owner, Terry Lewis, visited my home, diagnosed the repair and gave

me a quote. I also received quotes from 2 other companies. I chose Terry because of his quote, his responsiveness on calls and emails, and his ability to complete the repair soon. Terry and his help were very considerate of my home and yard. They cleaned up the yard, sidewalk and the basement bedroom (where the water connection inside my home is located) once the repairs were completed and tested

Mighty Plumbing and heating

I was pleased that Dominic was available to check our disposal issue the same day the disposal malfunctioned. Dominic was able to replace the disposal immediately. Not only was he polite and professional, he explained to me how the disposal was to be used and how to use the key if needed. I have

not had such a thoroughly professional repairman visit in such a long time: I thought that kind of service was a thing of the past. I was so pleased with the whole process from the time I contacted the company until Dominic's completion of the job. I will definitely utilize this company again as the need arises

Van Matre Construction LLC

Van Matre was truly outstanding from start to finish. Brady gave us an honest assessment of our situation and a number of reasonable options to choose from. He taught us a lot about foundations, and spent lots of time with us as we tweaked and tuned the plan. They were able to get us on their

schedule fairly quickly, and they finished the job in about a week, which I thought was amazing. Willis, who led the crew, was super nice. He recognized our interest in the details of what they were working on, and kept us informed the whole way through. Joel, Wheelz and Adam were awesome too. They cranked through the work and left our finished basement just as clean as they found it
Last update on May 26, 2023
Deals in Broomfield for Excavators
Explore our Solution Center for helpful excavator articles
Planning a yard project? Know when to call 811 to keep you safe while avoiding expensive damage to underground utilities.

The cost to dig a trench is relatively low, as it's usually just the first step in a larger home project. In this guide we explain how much it costs to dig a trench to make room for things like utilities and foundations and what factors can drive up that
excavators in Broomfield
Companies below are listed in alphabetical order.
To view top rated service providers along with reviews & ratings, join Angi now!
Excavators that service Broomfield