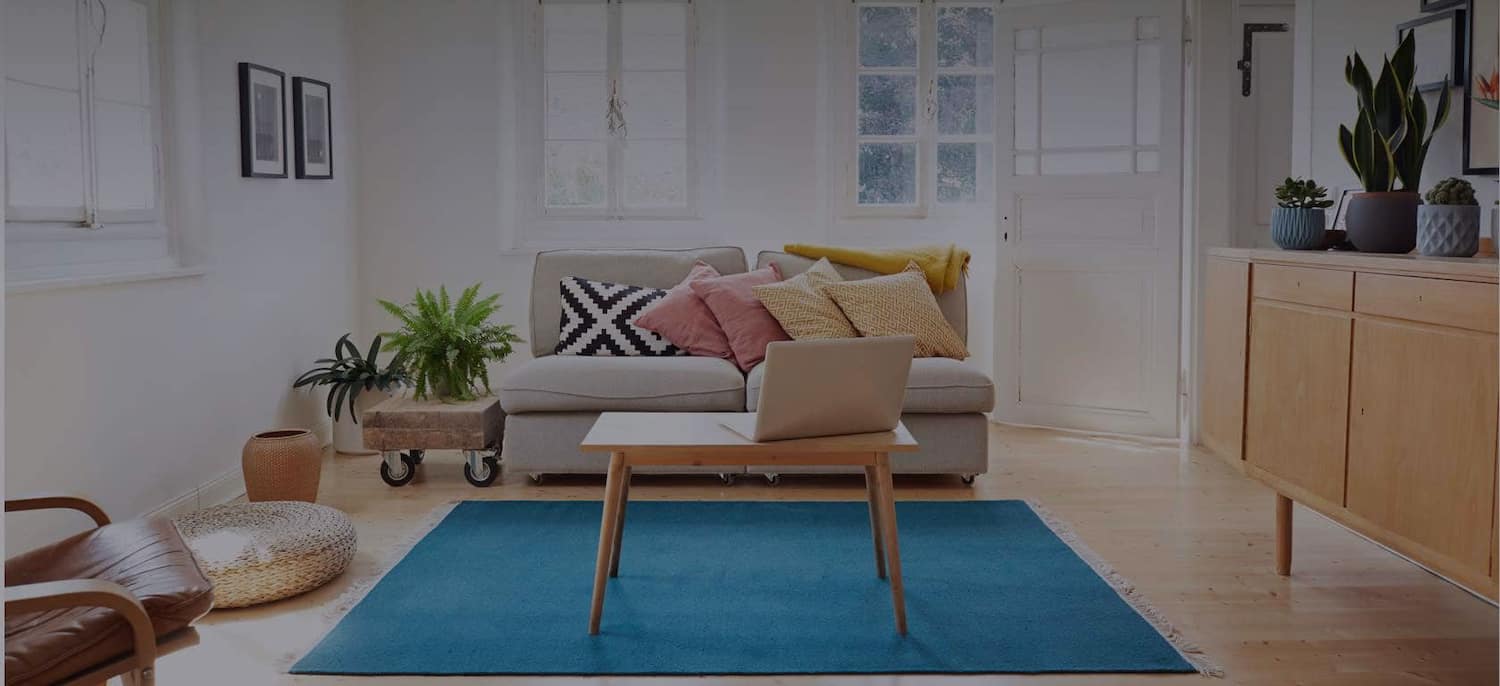 Get matched with top Furniture Refinishers in Willow Creek, CA
There are 0 highly-rated local furniture refinishers.
Recent Furniture Refinishing Reviews in Willow Creek
Dave Juarez was very professional and did a very good job. He informed me on how I could afford additional work.

- Linda W.

Bill Etter finished all my work to perfection. Everything he worked on was a great addition to my house.

- Kathleen K.

The wood refinishing went great. I was impressed that Bill's Furniture took an extra effort to match the stain of a vintage table to the six chairs I brought them. I provided them with a table leaf for stain comparison. But the upholstery was a giant fiasco. I purchased the six chairs without any upholstery or seat cushions, just bare wood, and that is how I took them to Bill's Furniture. In fact, one seat bottom was missing & Bill's Furniture fabricated it. The previous upholstery/leather looked like it had been wrapped around the back of the chair because of the staple holes in the wood. I explained that I wanted just the inside of the back of the chair to be upholstered so the refinished wood would show-like the fabric was in a wooden picture frame. The first mock up done by Bill's was not what I tried to explain how I wanted the chair backs to look like. The first mock up was intended to wrap around the wood and a cheap, thin piece of cardboard was glued/stapled to the front back of the chair. Bill's Furniture told me they would redo it the way I wanted at no extra cost; however, they had to re-sand & putty the new staple holes they put into the wood. I disagreed and told them to charge me what was fair since I felt that I hadn't explained myself well enough. We agreed to redo the mock up for an additional $120.00. Bill's also told me to purchase 10 yards of fabric and 10 yards of gimping. I picked up my chairs on 12/17/14 and the chair backs were not done how I requested again, for the second time. Only one employee was there when I picked up my chairs so I didn't say anything to him. When I looked at my chairs closely at home, I could see that every chair seat had a white letter F marked in the upholstery and a white line across the seat cushion front. I took one chair back to Bill's the next day and pointed out the white markings. I told Bill's that I wanted to know what material the markings were written in so I could figure out how to clean them myself. They told me they would contact the upholstery shop. I called Bill's back on Thursday & Friday, and they didn't have an answer from the upholstery shop (Leo's). Bill's didn't call me on Monday, the 22nd & I didn't try them. On the 23rd I showed up without calling to pick up my chair because I was extremely p***** off about not getting an explanation of the white letter F or the white line after leaving my finished chair with Bill's for six days (Thurs-Tuesday). When I picked up the chair on Tuesday, as I walked up to it, I could still see from a distance and backwards that the white letter F and the white line were still on it. Tim tried to tell me that Leo's upholstery had used chalk and that it had "just wiped off with a damp cloth". But I could still see it as I walked up to the chair! Bill's offered to go to my home & clean the chairs, but I live in a rural area and don't think it is fair for me to miss work just so they can clean off the chalk that should have been cleaned off before being the chairs were given to me as finished. Bill's won't come out on the weekend either. I requested that half of my upholstery payment be refunded because 1) the chairs were not upholstered to my request and 2) because of the white chalk marks I had to clean myself. Also, only about 4 yards of fabric were used by the upholstery shop and they returned the rest to me. I am stuck with 6 yards of fabric that I can't return because Bill's seriously overestimated how much fabric I needed. When I brought up the issue of the chair backs not being done how I wanted them, Bill's Furniture tried to tell me that this style of chair couldn't be done that way because there was no place to secure the fabric. I printed out pictures of similar style chairs with the upholstery how I wanted mine to look and presented these pictures to Bill's. At this point, they did offer to redo the chair backs free of charge. But that would mean using more of my extra fabric that they already had me waste my money on the first time; purchasing more gimping because there wasn't any left over from the first time; and me hauling all six chairs back from my house. Bill's didn't offer to pick up the chairs from my house or replace the gimping or pay me for using more of my fabric. I told them I didn't want Leo's upholstery or Bill's Furniture touching my chairs again. Bill's lied about the white marks on the fabric. Bill's couldn't get the backs of the chairs correct after two mock ups. Tim even told me that his dad was very deaf and probably couldn't hear me and that is why the backs of the chairs weren't done correctly twice. Bill's had nothing to say about the picture examples I took to them either. Tim told me he would confer with his dad about refunding my upholstery charge, and asked if I could wait until after Christmas to decide for sure whether to give them a third chance or not to get the upholstery right. Christmas has come and gone, and I haven't received any follow up calls or my refund. Each time I had a problem, I was the one to initiate contact with Bill's Furniture and work to correct the problem, whether it was the wrong mock up of the chair back or the white marks on the fabric. Bill's should refund my entire upholstery charge at this point.

- MICHELE M.

Fred's Finishing Quality Wood Finishes

Among numerous other elements, services were to include complete prepping of wood varnished cabinet island, cabinet panels, doors, and drawer faces for application of lacquer to provide a smooth, gloss color finish to [quote] exactly match [end quote] the paint color sample as provided by me. 1. When asked by me about filling cracks and holes prior to lacquer application to ensure that a smooth, gap-free finish resulted, the owner stated that all would be completely filled and sanded and that this is definitely part of their preparation process. 2. During and at close of performance of your services, I expressed my strong dissatisfaction for the following reasons: 3. The color of the lacquer sprayed on the cabinet island and cabinet panels was drastically different from that of the paint sample provided and as was promised would match ?exactly?, and 4. The owner very unprofessionally pointed fingers and laid blame on the company that mixed the lacquer when the owner is the contractor providing the services and receiving payment for services of whom is responsible for ensuring that the services he provides and the products used for said services are of the quality he promises the customer, and 5. The finish of the lacquer was that of over spray -- a dull, rough matte that was still transparent ? shadows of the wood finish still showing through, and appeared as though it was just the white primer, and 6. None of the cracks ? spaces between trim moldings and cabinet and cabinet corners ? had been filled, and 7. Holes that had been filled were grossly dimpled caused by not filling and sanding properly and by not allowing putty to completely dry prior to primer and lacquer application, and 8. It was also quite apparent that sanding of all surfaces had not been done and that all that was done was primer sprayed on prior to lacquer application, and 9. I, the customer, had to make two trips into Eureka to speak with the company who had mixed the lacquer to ensure that the lacquer color was matched correctly for the remainder of the project, and to obtain correctly matched oil-based paint so that I could fill cracks, sand, and re-paint all surfaces they had lacquered. I was told by the manager of the paint company that it was clear that the owner is not fully educated on paint and lacquer products and the behavior of said products, and that it is the painting/refinishing company's responsibility to verify color matching and to educate and properly advise their customers to ensure the best possible end result, and 10. I, the customer, had to invest 3 full days to fill cracks, sand, prime, and re-paint the island cabinet and cabinet panels, and 11. Painter?s tape that is designed specifically to not tear off existing dry paint, no less tear of wall board when applied and removed as per instruction, had been ripped off my walls, causing damage to the kitchen painted walls and wall board, and 12. Repair of the above damage to walls was left for me, the customer, to repair, and 13. When I stated that the lacquer finish looked like overspray -- dull matt primer -- and that this is unacceptable and I wanted to ensure that the doors and drawer fronts had the correct gloss finish, the owner then stated that he could always add a clear coat to obtain the gloss finish. When working with lacquer, a clear finish coat, whether matte, satin, or gloss, is standard practice ? it finishes the surface -- and it appears, just as with the lack of proper prepping, as though he was attempting to cut corners, and 14. Once the cabinet doors and drawer fronts were finally brought back for installation, (2 weeks after project initiation), it is obvious that filling of cracks was not done prior to priming and lacquer application and that he attempted to just use the lacquer to fill cracks. Many of the cracks between the molding and the door faces remained, which is unacceptable for painted/lacquered finishes, and 15. There were fingerprints in the lacquer finish on a couple of the door fronts where someone had handled them before the lacquer was dry, and 16. I, the customer, had to fill the cracks, sand, prime, and re-paint all of the door faces and drawer fronts using oil-based paint. 17. Not only was the job not as promised and of unbelievable poor quality, the job was not complete on July 12, 2013 as promised. Not only did I not receive the doors and drawer fronts back from them until 2 full weeks from project inception, I , the customer, had to completely re-finish the entire kitchen cabinets, doors, and drawer fronts myself.

- Jill C.
Furniture Repair Specialists in Willow Creek
Explore Our Solution Center for Helpful Furniture Repair Specialist Articles
Find Furniture Refinishers in
Furniture Refinishers in Willow Creek