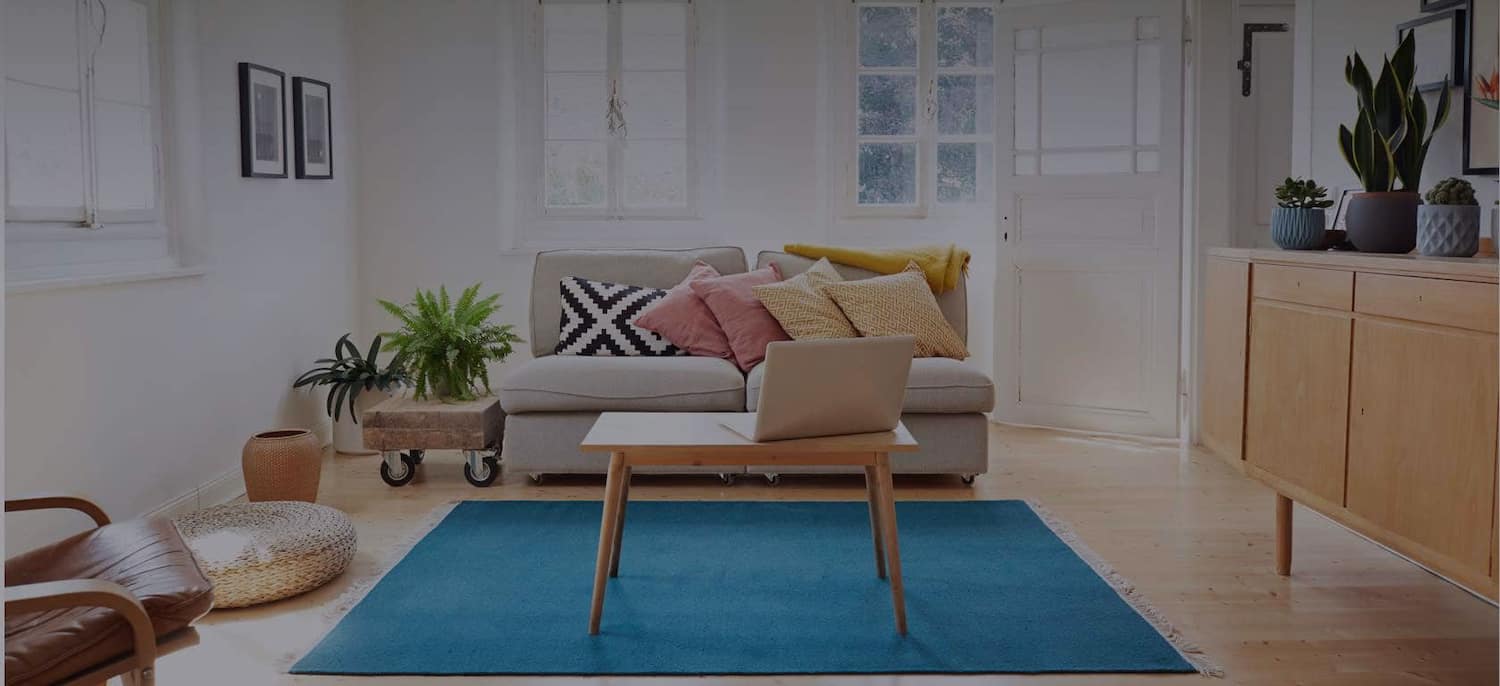 Get matched with top waterproofing contractors in Walnut Creek, CA
There are 10 highly-rated local waterproofing contractors.
Matching on Angi
Share some details about your home project.
Within moments, match with highly-rated local Pros.
Compare quotes and choose the best Pro for the job.
Recent Basement Waterproofing Reviews in Walnut Creek
Don't be like us and wait until a hundred year storm hits in the middle of a drought and floods your garage. Take care of your drainage projects now. Drainage Pros completed a French drain and sump pump project for us in January 2022. We knew when we bought the house last September that the house

didn't have adequate drainage, but we thought we had some more time to figure it out before it would cause an issue. Enter Huge Storm, October 2022. Our garage started to flood because there wasn't adequate drainage and our crawlspace filled up with water. While my husband was outside soaked to the bone (picture Jack on the door with Rose in the middle of the Atlantic, it was sad) trying to finagle a Home Depot plastic drain solution to save our belongings, I called Drainage Pros. Unfortunately I wasn't the only one with this idea and the earliest appointment I could get was for January. Jonathan was assigned as our project manager and did the first assessment of our project. He was super professional and easy to talk with to plan our project. It was easy to get a hold of him throughout the project and ask questions as needed. Our job consisted of installing a French drain around our entire house, and a drain that connected our downspouts. It also involved tunneling under our concrete walkway in the front and replacing some concrete. It also involved installing a surface drain along the front of our garage and connecting that to the system. Based on our site elevation we also had to install a sump pump and discharge line to the street. I'm a civil engineer and I've taken on some home projects, but this was probably one of the biggest ones we've had to do so far. Lots of dirt moving, big holes, concrete work, electrical. They had to take apart part of our back deck to access the back side of the house and they put it back together sufficiently. Our foreman was Javier, and we really enjoyed working with him as well. He was super professional and new what was what. The whole crew worked REALLY hard, and did an excellent job. I was pretty nosy and took pictures the whole way and they were very accommodating to me. We also have animals and kids, and they were accommodating to them as well. They were good about covering holes and ensuring safety when they were off-site. The project was supposed to take three weeks and they got it done in two. I really can't say enough good things about our experience with Drainage Pros. They did a great job. I would absolutely hire them again based on our experience. The owner, Richard, came out and did his own inspection after the project was done. He was a delightful guy to talk to. And lastly I'll note that this crew left our house/yard/property in better shape than they found it. They put rock and sand back where it was supposed to go and even made us a nice walkway with some existing brick we had. Very happy with this project

Subsurface and French drains is never what anyone plans. Our house was well built, but drains had succumbed to relentless invasion by redwood tree roots. December's 10 inches of rain exposed the inadequacy of our drainage system. Rich Mariani's Drainage Pro team was responsive from the first call.

The assessment and bid were comprehensive, followed by a detailed contract that spelled out every stage of work. Rich's well-trained team worked diligently for 4 weeks. I could see every day that Javier and his 5 men were organized, careful, and hard-working. Rich made a detailed inspection every week, and the team responded to every item that he identified. Rich was never too busy to answer questions and concerns as the project went on. A critical stage is putting everything back together. Rich upgraded our sprinkling system where new valves were needed, restored our landscape lighting, regraded the ground around the house, improved the stucco siding at the foundation, and carefully replanted every shrub and tree. He brought in skilled concrete finishers to recreate our pebble-textured driveway beautifully. They sifted through pebbles to make sure they matched what we had. It truly looked like the pavement had never been disturbed. Finally, he put a rat-proof concrete layer over our crawl space. Our lower level always had the earthy smell of a basement. After his work, that smell is gone. Although we had not expected it from drain replacement, Rich left our home a better place than he found it

Future Vision Remodeling is one of the most professional companies I have dealt with. Not only are the project managers punctual and knowledgeable, their office staff are diligent and handle any problem to the best of their ability. I would highly recommend hiring them for any project.

I picked up this company because I saw one of their staff members working on a house when I was walking by. I was very impressed by what he was doing. After I called the office, the manager Jeremy came to my house several times to assess what needed to be done. He is an excellent guy. He did a

thorough assessment and explained to me what the plan would be and gave me some suggestions. He was very honest and openly discussed with me what options I had. Besides needing to install the drainage pipes and pump, he also suggested connecting the main drainage pipes to the tool shed trench, because the tool shed trench had no outlet. Before the project started, when I had questions, he always responded very quickly and he updated me frequently when they would start the project because their schedule was very tight. During the process, the workers are excellent and very efficient. They did an awesome job. When they started this project, I also wanted to add another project to add concrete to my side path. Jeremy came again and did another assessment and gave me a very reasonable price. I am very satisfied with what they did for me. In the middle of the process, when the first Lead Foreman had a medical problem, Jeremy tried very hard to arrange the second Lead Foreman to come help. I was very impressed. The whole process ran very smoothly. I highly recommended this company. No matter their field workers or the office workers, they are all very nice, professional, and efficient. They are willing to answer your questions and work with you

The service provided by Basements.com was outstanding. I live in California, and the property is in Philadelphia. Coordinating the work was a little tricky because of the time difference and working with my tenant. Larry, the owner, was absolutely great about keeping me in the loop about what was

happening and what the next steps were. He called often, and made himself available to answer questions at all hours. He also sent many photos to help me understand what was needed. Also he went the extra mile and took care of some structural repairs that, if not attended to, would have caused the front of the house to sag, and affect the structural integrity of the whole house. I should also mention that I had contacted him a year ago to do repairs, and didn't act on it then. He was very gracious about coming back to do a new assessment, and give advice about the new/deteriorating condition of the basement. I never felt judged for putting off the work when it was first recommended. Later, walls needed to be replaced and he offered to have his team do that, and also finish up by painting everything so it looks brand new. This streamlined the whole process, so I didn't have to find a contractor. My tenant was very appreciative of them doing their best to have as little impact as possible on her lifestyle. So - superior work, excellent communication, thoughtful attention to detail, and, for me, peace of mind knowing the house is structurally sound and there will be no more issues with water coming in. Money well spent

M&M Construction & Home Design

Our bathroom was a complete remodel - gutted out completely, old tub, sink, toilet, files, floor removed. New subfloor, sheet rock, waterproofing, tile, install all fixtures, paint, etc. These guys did an awesome job. We have an older house (75+ years) which has settled and nothing is plumb

anylonger - very challenging to install tiles, flooring etc. and have it come out looking nice since none of the lines are straight, but they managed to do it. Also found out that the whirlpool tub required a separate power line, which they pulled for us and also reinforced the floor from the basement to make sure adequate structural support existed. They pulled all city permits - almost nothing in the old bathroom was to current code - had to install a ceiling fan, move electrical, move plumbing in order to bring it all up to code. Had to install an access panel in adjoining room to allow access to whirlpool pump for future servicing. As a homeowner, very nice, secure feeling to know everything is now up to code. Just amazing how much had to be done and these guys really impressed me. Got it all done in less time than they quoted - said it would take 2 1/2 weeks, it was done and signed off by the city 1 day shy of two weeks. Very pleased with that - who gets their projects done early!? Incredible work ethic - a 13 hour day was not uncommon if that is what it took to get the job done. They kept us up to date on every step and when problems arose - which of course they did - they worked with us to resolve them and keep the project on track. After sign off and final payment, we found one little oversight (an area had not been adequately caulked) and they were out promptly to fix it. Their price was very good and competitive with others. However, we didn't look any further once we spoke with them as we knew we had the right contractor. Could we have found someone to do it cheaper? Don't know, maybe. But this is where we live and we don't necessarily want the lowest bid - we want the best quality and the best value for our money and we definitely feel we got that. Good job Moran, Sapir, Moty - we will definitely be using you again when new projects arise

M&M Construction & Home Design

Throughout our entire process we received incredible customer service and support. Communication was outstanding with weekly and daily contact from our site manager during the project. Overall the build was amazing value with high quality finishes even with adjustments to plans and specifications.

The process was very efficient, taking 14 months from first day on site to handover even with extreme wet weather at the end thanks to our very efficient site manager. We would highly recommend M&M Construction and Home Design for those choosing to build their dream home in a cost effective and timely manne

Marcelino Cleaned up all materials from remodeling beautifully. Installation of the moisture barrier was done perfectly. Jeremy managed the project professionally and really help me to understand their process and warranties. And Jeremy sent me the pictures after the cleanup and installation for my

record. Overall, I am really happy with the project and the advice from Jeremy. Definitely recommend Jeremy to anyone need to clean up these space

The employees of Glam Construction were courteous, professional, and competent. This applies to their office staff, as well as the on the job individuals. They did a terrific job. I will definitely call them again for future jobs. I highly recommend this company.

So far so good. They are a pleasure to work with. Great communication and they are very professional. Not finished with the job yet.
Last update on July 6, 2022
Basement Waterproofers in Walnut Creek
Find waterproofing contractors in
waterproofing contractors in Walnut Creek
Companies below are listed in alphabetical order.
To view top rated service providers along with reviews & ratings, join Angi now!
Basement waterproofers that service Walnut Creek