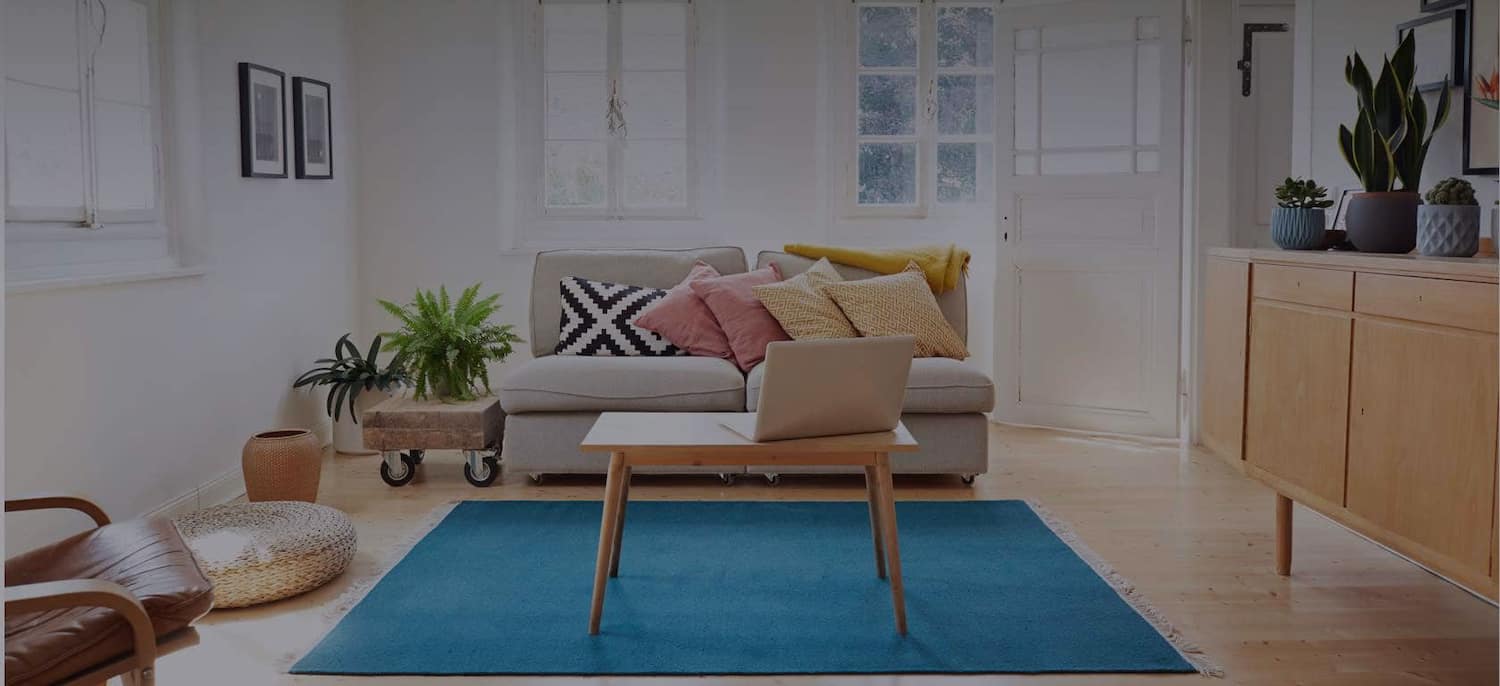 Get matched with top Door Installers in Ventura, CA
There are 161 highly-rated local door installers.
Recent Door Installation Reviews in Ventura
Preferred Home Builders Inc

My husband and I just finished a floor plan change with PHB on the second floor of our home, creating an office space out of inefficiently used space in our upstairs bedrooms. We chose PHB after interviewing several other contractors for the job because we really liked Ami. Ami had a clear vision, an eye for design, all the answers to our questions, and the experience we were looking for. We can't recommend PHB enough. We did not have to worry about a thing. We told Ami what we wanted to do and he took care of dealing with the city, pulling permits, coordinating with third party vendors, and ultimately sent Noam, our general contractor, out to put the plan into action. Noam was also great. He made sure we were happy with the progress each day we were here and had no issues implementing last minute changes or requests. We were very worried about pulling the trigger on this project after hearing horror stories from our neighbor, who just finished building their house, of weeks of delay, trash all over their lot, and contractors never showing up when they said they would. We had the opposite experience with PHB. Daisy sent us a schedule on a weekly basis setting forth who would be coming to the house and what they expected to accomplish each day. Anytime we had a question, we got an answer from Daisy within the hour. There were also no delays with PHB. PHB had workers here almost every day. Any minor delays we experienced were due to vendors not getting us materials in time (our sliding glass door out to the deck) or waiting on the city to send an Inspector out. The workers arrived early every day but waited until 8 AM to knock on the door and pick up where they'd left off. Noam also made sure his workers kept the site clean (on one occasion having the workers come back because they did not vacuum the stairs, something we hadn't even noticed!) Noam also demonstrated an attention to detail requiring his workers to repaint an area he did not think integrated the old space with the new enough. We really appreciated that. My husband and I are planning to build a third floor out of a very large crawl space under our house in the near future. We are so glad we went with PHB because we now have a contractor we can trust for our next project. Even though we are looking at a timeline of 1-2 years, Ami has already prepared a design plan, which we love, and obtained answers to questions we had about engineering and permitting. We can't wait to work with PHB on our next project.

- Wendy L.

I needed exterior painting done at my house. I received a quote from 5 different companies. The others told me what they wouldn't do and then their high price. Berger's was the most reasonable. Steve was very patient and informative. He walked me through what the paint project entailed. There was stucco work that needed to be done prior to painting which they took care of fabulously. On a daily basis his guys came out every morning on time, cleaned up before leaving, and were very helpful in answering my questions as well as they were progressing through the project. They even did a few extra things that I had not asked them for in regards to painting. The project took one week to complete. Two days later I noticed there were a few spots that needed touch-up. The guys came back out right away to retouch. I am very pleased with the work they did. I would definitely hire them again and would definitely recommend them to others.

- Karla O.

I worked with Supreme Remodeling last year to rebuild house for me in Burbank last year. It was a long and arduous project that involved demolishing 50% of an old house down to the studs and then building an attached addition from the ground up. I sent out my completed architectural plans to at least 15 different companies, and took interviews with many of them. Received bids from maybe 5-6 different ones. Here's what the difference was. First of all, Micky the owner of Supreme remodeling took the initial meeting himself. He was in no way pushy or salesy in any way. He was patient (it took a month for me to come to a decision). I was able to look at ACTIVE construction projects that he had going on. He was extremely knowledgeable on all of the new building trends and he has a good eye for design. Once I signed on, it took about 9-10 months to complete. He has a good roster of subcontractors that he works with. But his inside guys Eddie and Ronell are outstanding. In the end the real difference that sets Supreme apart has to be the service. Micky and his staff are very available and responsive. Even on a Sunday night he's active and communicating the following weeks work. If there's an issue he's on top of it. And even though the initial cost of the project was high, you definitely get what you pay for and to be honest, it is a very common experience to have contractors to offer you a lower price just to rope you into a situation where they constantly barrage you with extra charges during the project because they weren't "in the contract". All in all I would definitively work with Micky and supreme again in the future on any projects that I have coming up.

- Frank C.

We hired SOD Home Group for our complete home remodel, and the results are amazing. We're the owners of a 5,300 square foot home in Los Angeles area that we purchased new in 2005. After all those exceptional years with our three children and pets, it was way pastime for repairs and a refresh. We interviewed several general contractors, and we selected Oren and his team at SOD Home Group because of their experience, knowledge, and vision for our home. They transformed our outdated, worn-out home into a modern showcase. They took the house down to the wood framing. They removed walls to open up the house. They installed bigger, modern windows to open up the house to the outside. Doors were replaced. The kitchen was refreshed with new cabinets & upgraded appliances, floors and a much bigger center island. The upstairs balcony was rebuilt with a modern glass railing. Walk-in showers were installed in all the bathrooms. They designed and installed a unique revolving television wall in our master bathroom. The construction crew always worked hard to please us. Oren, who managed our project, carefully tracked the project and made sure every detail was properly completed. SOD Home Group's designer. Eden, who spent countless hours with us in vendor showrooms guiding us through selections of paints, tiles, fixtures, wallpapers, and flooring. Thank you, SOD Home Group, for the incredible work! We are so happy we entrusted you with our home!

- Jessie J.

Just ordered the windows. Not installed yet. The company returned our request for a quote and met with us before any other companies even returned our calls. They have already been back for a final measurement

- Mary S.

I recently purchased a fixer, and I wanted to rebuild everything and to place it back in the market for sale. The project included removing all the interior up to the studs and to change also the layout so it will have a large open space and modern.I got 6 estimates when trying to find a contractor to do a large project, and this was my first sign that Oren and SOD Home Group were a step above all the rest. The other estimates came as a price estimate through a text message and via phone calls, and nothing more. Oren completed a full scope-of-work in the contract, while paying attention to my wants and needs for the work. He presented the 3D design contract in a branded folder with additional forms and instructions and went over it with me for several hours. Oren set the expectation of what materials I needed to purchase and what he would supply at the onset and pointed me toward where to purchase many high-quality materials at a good price. If I had questions about pricing or materials, he was available via phone, text or facetime to consult and let me know if I should purchase it or if he could find a better price for a similar product.Once the work began, it proceeded quickly and Oren handled all the coordination from start to finish. His wonderful teams were thorough and polite while on site, answering all my questions and taking my requests or suggestions into consideration. End result- the new house looks amazing! I couldn't be happier. I'm a real estate agent so I work with a lot of different contractors and I can tell you most of them are horrible. SOD Home Group pays attention to the business and customer relations aspects, not only the work to be done, and that means a lot to me. I have, and will continue to, refer all my clients needing construction to SOD HOME Home Group.

- Mary M.

No job too big or small, SOD Home Group is the superior choice for all your home needs. My honey do-list had to be growing exponentially over the years, and it finally came to a head when we recently placed our house for sale. It needed a makeover from top to bottom. I went through a cadre of "construction companies" and suffered disappointment after agonizing disappointment. Ultimately, my wife found SOD Home Group online, and I met with Oren the next day. Oren was on time, super professional, and was very genuine. He understood my needs and didn't persuade me into a bath remodel or room addition. He understood the real estate market and went right to work with his team of experts. In less than several months from the day we gave the approval for the turnaround remodeling project, they had transformed our house into a gorgeous house ready to place on the market. The quality was superior, and they left the house each night very neat and tidy. I really liked the crew they were polite and professional. I give them my highest recommendation. Think twice before hiring a contractor, you get what you pay for and if someone is injured on the job, you're liable.Cheers,Tony C

- Mary M.

We hired SOD Home Group for a full home remodeling, and we couldn't be happier with the results. Within a couple days of contacting them, Oren and his designer were at our house taking measurements and putting together all of their ideas. I think they came over 3 times for about several hours each, completely free before we approved and signed the project. The spent time and extra attention was THE main reason we felt good about moving forward with SOD Home Group.The overall process took longer than expected, but nearly all the delays were waiting on the city for permits or appliances delayed because of Covid.Each and every worker at the teams that came to the house wore masks and always laid out protective plastic and paper as to not damage any personal items. The workers were all super friendly and always cleaned up after each day.My wife and I changed our mind a few times throughout the remodeling, and it was always well received by Oren and the office staff. We even received a couple changes complimentary because Oren was so generous.Overall, we are beyond happy with the final remodeling product we got and our new home looks stunning and it has made the most used rooms in our house 100x more enjoyable to be in. Thank you Oren!

- Nicholas P.

I highly recommend Construction Masters. We obtained 3 quotes for fully remodeling our Los Angeles home and they were not the cheapest but not the most expensive either. Moshe Cohen got the quote back first with great detail and specificity. He suggested ways for me to save money including using his contractor discount from vendors he used a lot. He was able to start quickly and he finished the job exactly when he said he would. Every week he kept me informed and proactively informed me of substandard wiring once he started that would not pass inspection. Moshe passed through this item without tacking a fee for himself. The quality of the work was outstanding. 110% satisfied.

- Rock M.

Horizon Construction & Remodeling Inc

David Eskin with Horizon Construction and Remodeling did a great job coordinating the remodel. All the trades did an excellent job. Any issues were responded to and fixed immediately. We are very happy with the finished product, and will use them again in the future.

- Jim D.
Door Installers in Ventura
Business Description:

Our Company Agoura Sash & Door, Inc. has been providing Windows, Doors, Moldings and Hardware to Los Angeles, Ventura and Santa Barbara Counties for over 25 years and has become a well known, respected dealer in our area. We have built strong relationships with distinguished contractors and developers through hassle free service, knowledge of our products, and attention to our customer's needs. We specialize in providing excellence in service, support, and customer satisfaction. Our high sale...

Business Description:

Mr. Handyman is a licensed contractor (CA lic #807495) and proud to have a perfect record with the licensing board, a perfect AAA rating with the Better Business Bureau, and the most A ratings in the Handyman category on Angie's List. And we guarantee our work 100%! Our technicians are all full-time employees, with between 15 and 30 years of experience, and fully background-checked. We hire only the best craftsmen in Los Angeles. Mr. Handyman has won over 20 awards for service and we've been ...

Recent Review:

Cost to much. They end up with service fee. Even I for estimate three hundred and 16 dollars for to fix four sprinklers heads. I just pay for estimate 85 dollars. Cost to much for the real work. I never got done.

Reviewed by Maurice A.

Los Angeles,CA

A Super Service Award goes to providers who have achieved and maintained a superior service rating on Angi.

Business Description:

Mr. Handyman provides professional, safe, reliable handyman service for your entire "To Do" list is just one call away. That's why local residents choose our professional handymen, who specialize in ALL major and minor home repairs over an independent handyman. Mr Handyman technicians are insured, background checked and full-time employees. No subs. Our technicians have a minimum of 15 years of experience in the trades. We have a perfect record with the California State License Board. Award w...

Recent Review:

Paul walked me through what and how project was done. He showed me how he improved attaching the bookshelves over my way.

Reviewed by Ron T.

Business Description:

Preferred method of contact is direct phone (818) 886-5440 or email mikefrisoli@yahoo.com for service. 10 employees. Specializing in window replacement. CA License # 689611

Recent Review:

Aggressive Windows is the best widow company I've worked with in the past 20 years. Mike, the owner is a great guy and knows his trade. He measures the window openings and stucco thickness perfectly, so the windows install easily and look great. I have some irregular shaped trapezoid windows which I assumed I would need to get glass inserts for instead of a traditional framed window, but mike came up with a solution that I went for. They came out looking so much better than my original plan. But the best thing about mike is that he really cares about his customers which is rare these days. Milgard sold me a defective window and the defect wasn't discovered until after the windows was already installed. The issue was that the window wouldn't lock, which Is not a minor issue. I contacted milgard and they gave me the runaround for 3months and after all that, they decided they were NOT going to fix it. They wanted me to order and pay for a brand new window (note: this window cost $1000). I contacted mike and explained the situation, and he fought with milgard for another 3 months but finally he got them to agree to replace the defective window. Not many contractors would got to bat for a customer and fight such a lengthy battle especially months after the sale. I was so happy he got them to replace the window I sent mike a thank you card and $100 bill. He decided to use the money to take his crew to lunch. He's just a real 'stand up' guy which is hard to find these days, especially in the construction industry. Aggressive is the only window/door company that I recommend to my friends and family.

Reviewed by marc n.

Business Description:

We are a licensed general contracting construction business located in Los Angeles County, California. Our employees have over 12 years experience in the construction industry. Our team is knowledgeable and professional and we understand the importance of customer satisfaction. We pride ourselves as a company on the level of quality work that we deliver to each and every client. Our mind set is that we will not leave the job site until our customer is 100% satisfied. We offer FREE estimates...

Recent Review:

I hired Silva Design to build a custom very large covered deck at my home. I gave them a simple hand drawn sketch of what I wanted and they gave me very knowledgable suggestions and proceeded to build a deck that completely exceeded my expectations and visions! They worked so quickly, efficiently and had a such an impressive flow to their crew. They are professional, honest, and were willing to take on whatever I requested. I have since had them back to do other major home improvements and they consistently do a phenomenal job. I have referred them time and again to many friends and business partners who use them as well.

Reviewed by Robynn M.

Business Description:

NINE YEAR SUPER SERVICE AWARD WINNER! SINCE 2008, REGAL CONSTRUCTION & REMODELING HAS TRANSITIONED INTO ONE OF THE LEADING MEMBERS OF THE INDUSTRY PROUDLY SERVING THE LOS ANGELES COUNTY AREA. WE STRIVE FOR EXCELLENCE, CUSTOMER SATISFACTION AND HIGH-END QUALITY WORK. THE FOUNDATION OF REGAL HAS BEEN BUILT BY CREATING STRONG RELATIONSHIPS WITH OUR CUSTOMERS WHILE STRIVING FOR EXCELLENCE. OUR ELITE TEAM OF EXPERTS HAS BEEN REFINED OVER MANY YEARS AND PROVIDES CLIENTS WITH A THOROUGH, THOUGHTFUL ...

Recent Review:

An excellent experience working with Regal Construction & Remodelling, Inc of Kitchens by Design. Concepts were worked through efficiently and the final result has met our expectations. Also, tradesmen recommended for renovation, cabinet-making and other services were professional and reliable.

Reviewed by Randolph L.

Lake Forest,CA

A Super Service Award goes to providers who have achieved and maintained a superior service rating on Angi.

Business Description:

We hope you'll find everything you're searching for here, from information about Ameriside products and services, to some simple home improvement tips that can help make your life easier. With over 30 years of experience, the people behind Ameriside have been serving the remodeling needs of homeowners in Southern California with everything from vinyl windows to siding to texture coating, and we're excited to continue our services for many more years to come. Our services extend to the Los Ang...

Recent Review:

It was excellent. They really did the job right. They were very professional. They provided the job accurately and quickly. The pricing was pretty good.

Reviewed by Saori H.

Business Description:

Reduce the maintenance costs of your home when you turn to the experts at Durable Windows & Doors for energy conservation solutions in Los Angeles, CA. With energy efficient doors or windows, your home will look better and feel more comfortable to live in. Whether you need a repair or installation, you can count on us to take care of the job efficiently. With more than 30 years of home remodeling experience, Durable Windows & Doors is your premiere energy conservation specialists. Our showro...

Recent Review:

Excellent. The workers were personable and professional. I would refer them and would continue using them. I'm happy about their work and the pricing was very competitive.

Reviewed by Mike A.

Sherman Oaks,CA

A Super Service Award goes to providers who have achieved and maintained a superior service rating on Angi.

Business Description:

Lock change, install, repair, re keyed, panic exit devices, door closers, master systems, electronic & magnetic locks, intercom systems, safes, service & repair, keyless entry systems, closed circuit tv systems & access control alarm. Please leave a contact phone number when emailing and calling so I can promptly give you a call back at my earliest convenience to schedule an appointment and answer any questions. For fast service give David a call: (818) 209-0973!

Recent Review:

Excellent. Showed up on time, professional, reasonable, and quick.

Reviewed by Carol D.

Business Description:

California Security Screens, Inc. (CSS) sell and install security screen doors and window screens that look like a normal screen except that they are practically impossible to break into. You've seen the security screens that make your home look like a prison, well that the complete opposite of what we install. CSS security screens look like a normal screen door except you can't cut them or break into them.

Recent Review:

Great product. Such peace of mind while getting the cross breeze at night. Steve really stands behind his work. A+++

Reviewed by David S.
Deals in Ventura for Doors
Explore Our Solution Center for Helpful Door Installer Articles
Door Installers in Ventura