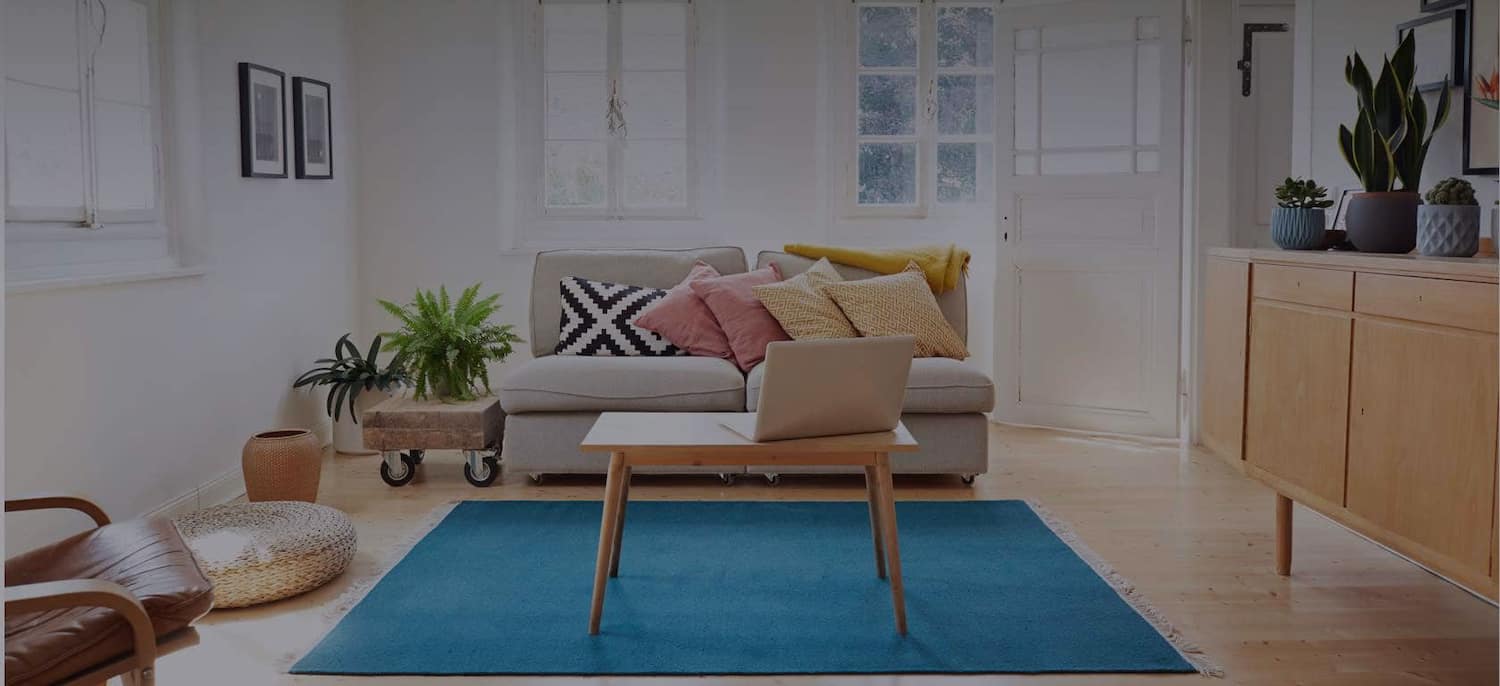 Get matched with top Drain Pipe Contractors in Santa Rosa, CA
There are 23 highly-rated local drain pipe contractors.
Recent Drain Pipe Installation Reviews in Santa Rosa
I highly recommend Oren SOD Home Group! He is very knowledgeable, answered all my questions (and more) , very professional, and responsive. Oren spent over 5 hours during our first meeting showing me all the possibilities that can be done to my house (kitchen, bathrooms, livingroom, dinning room and all the rest of the house), if you know little about all the little details about remodeling your home (like I do), Oren will definitely explain it to you in terms that you will completely understand and turns your ideas into this beautiful 3D design. Oren also had awesome ideas and recommendations on how to attain your dream home. He knows house histories, and why houses were built in a certain way! He is unlike any other contractor that will just throw out random price of how much the renovation could cost you without showing you hard proof. I am a visual learner, so when he made this amazing 3D design using the exact measurement of my house, he by far blown my mind with his experience and knowledge. It even gave me a chance to actually change few things that did not quite look right with kitchen. He will make sure you will enjoy and have fun designing your home. Bar, you are the best!

- Charles O.

We highly recommend SOD Home Group for any large construction project. After finishing my excellent research about them, we hired them to make some significantly large repairs to our home. Oren was very up front about what needed to be done, and he listened to our concerns and ideas of what we need and want and then came up with a super detailed plan of what needed to be done. We found Oren as a very honest, professional, easy to work with person, competent, and extremely knowledgeable about his trades. Oren was present and working with his teams almost all the time they were present. Oren always answered his phone right away whenever we had questions (and believe us we had so many questions and comments). Our repairs and construction job required expertise in many aspects of construction at our home. From framing, waterproofing, stucco, structural repairs, tile work, drywall painting etc. all of which got done in a great and timely manner. We do a lot of our own repairs , and have had many contractors doing projects too, but we found SOD Home Group to be by far the best construction company we have ever seen or worked with. Their prices are fair, their work is excellent, on time, clean and the quality is fantastic. Oren is knowledgeable about whatever he is working on and always kept me updated on whatever aspect of the job he was working on. A wonderful person to work with. If you want a job completed with no stress and the assurance you are getting it done right, then we feel strongly that SOD Home Group is the one to call.

- Pavan K.

We had such a positive experience with SOD Home Group, especially in working with Oren that we feel the need to write a review in case if someone else out there is searching for the same type of work on their home or even just a good construction company/contractor to work with. Prior to SOD Home Group, we worked with another contractor who not only didn't deliver but took off with our money. We then contacted other contractors hoping they can do the job or recommend someone who is reliable to do the work, but it turns out they can only perform smaller projects. We decided to just give up on our vision of having a complete remodeling project of our home all together since it was too difficult to find someone who could take on the job and be trustworthy. But every time we looked at the wall it bothered us, I know first world problems, so we gave it one last shot. We sent a request out to multiple construction companies and SOD Home Group was one of the few who responded. When Oren came for the initial consultation, he was very well prepared, knowledgeable and provided us with a lot of details on what was involved (permits, inspections, cost, etc) so we knew we would move forward with SOD Home Group because of him. Long story short, we couldn't be happier to have worked with him. He was very proactive and transparent throughout the entire process, updating us on timelines and of any delays. The best part of all is that any concerns we had or imperfection that we pointed out, he happily addressed them and got them corrected until we were happy with the results. Overall, the experience was impressive and we couldn't be happier. For any future projects on home, SOD Home Group would definitely be our go to. Thanks SOD Home Group and Oren! I hope that my review can help another homeowner with their project.

- Phillip M.

I picked up this company because I saw one of their staff members working on a house when I was walking by. I was very impressed by what he was doing. After I called the office, the manager Jeremy came to my house several times to assess what needed to be done. He is an excellent guy. He did a thorough assessment and explained to me what the plan would be and gave me some suggestions. He was very honest and openly discussed with me what options I had. Besides needing to install the drainage pipes and pump, he also suggested connecting the main drainage pipes to the tool shed trench, because the tool shed trench had no outlet. Before the project started, when I had questions, he always responded very quickly and he updated me frequently when they would start the project because their schedule was very tight. During the process, the workers are excellent and very efficient. They did an awesome job. When they started this project, I also wanted to add another project to add concrete to my side path. Jeremy came again and did another assessment and gave me a very reasonable price. I am very satisfied with what they did for me. In the middle of the process, when the first Lead Foreman had a medical problem, Jeremy tried very hard to arrange the second Lead Foreman to come help. I was very impressed. The whole process ran very smoothly. I highly recommended this company. No matter their field workers or the office workers, they are all very nice, professional, and efficient. They are willing to answer your questions and work with you.

- Cindy S.

We were so fortunate to find SOD home group to redesign our house. It has been a while since we did any remodeling or updates. Oren was attentive to each and every detail during the work. The type of materials, the paint of the walls, the combination of the cabinets and more and more… were picked up one by one to deliver us a 'look like new' home. The whole coordination of who will work and when, what will they do daily, weekly and monthly – was managed by Oren. The office staff always made sure that the schedule and perfection are the top priority and they kept informing us regarding each and every step of the work. We cannot thank all the people who did the work and manage to complete it on time even though we are in a middle of a pandemic. My wife and I love our new home and that is thanks to SOD Home Group.

- John B.

Perez & Perez General Contractor Inc

Excellent work on all projects. City inspections and permits were successfully obtained by contractor for foundation replacement. Contractor and workers were professional, efficient and communicative. Jobsite was cleaned up after each working day. All customer questions and concerns were addressed to our satisfaction. Would not hesitate to highly recommend Perez and Perez Contractions.

- Debra T.

Bigg Tree Rooter & Plumbing

I would recommend Bigg Tree Plumbing & Rooter to anyone. I have had the pleasure of working with Adam and his staff on two separate projects: 1). Water Heater Installation & Simple Drain Cleaning and 2). Major Drain System Repair due to damaged and corroded conditions. From the ease of scheduling, to communicating our needs & concerns going into the project to the actual final work performed, the experience was prompt & professional with no hidden surprises. The work was completed on time and for the quoted estimate. Adam was very good at communicating every aspect of the job. Bigg Tree Plumbing & Rooter has become our GO TO plumbing vendor. They are EXCELLENT!

- Malina k.

The service provided by Basements.com was outstanding. I live in California, and the property is in Philadelphia. Coordinating the work was a little tricky because of the time difference and working with my tenant. Larry, the owner, was absolutely great about keeping me in the loop about what was happening and what the next steps were. He called often, and made himself available to answer questions at all hours. He also sent many photos to help me understand what was needed. Also he went the extra mile and took care of some structural repairs that, if not attended to, would have caused the front of the house to sag, and affect the structural integrity of the whole house. I should also mention that I had contacted him a year ago to do repairs, and didn't act on it then. He was very gracious about coming back to do a new assessment, and give advice about the new/deteriorating condition of the basement. I never felt judged for putting off the work when it was first recommended. Later, walls needed to be replaced and he offered to have his team do that, and also finish up by painting everything so it looks brand new. This streamlined the whole process, so I didn't have to find a contractor. My tenant was very appreciative of them doing their best to have as little impact as possible on her lifestyle. So - superior work, excellent communication, thoughtful attention to detail, and, for me, peace of mind knowing the house is structurally sound and there will be no more issues with water coming in. Money well spent!

- Linda W.

Perfect and very clean; areas worked on were just as they found them clear of debris. The workers were on schedule and several tenants mentioned how respectful the workers were.

- Laurence H.

Perez & Perez General Contractor Inc

We are very pleased with this company!! We were given a detailed estimate lower than other bids, stayed within budget and work was completed faster than anticipated. The crew was thorough, professional and efficient. We will use this company again for future projects.

- Corey M.
Drain Pipe Installers in Santa Rosa
Explore Our Solution Center for Helpful Drain Pipe Installer Articles
Drain Pipe Contractors in Santa Rosa