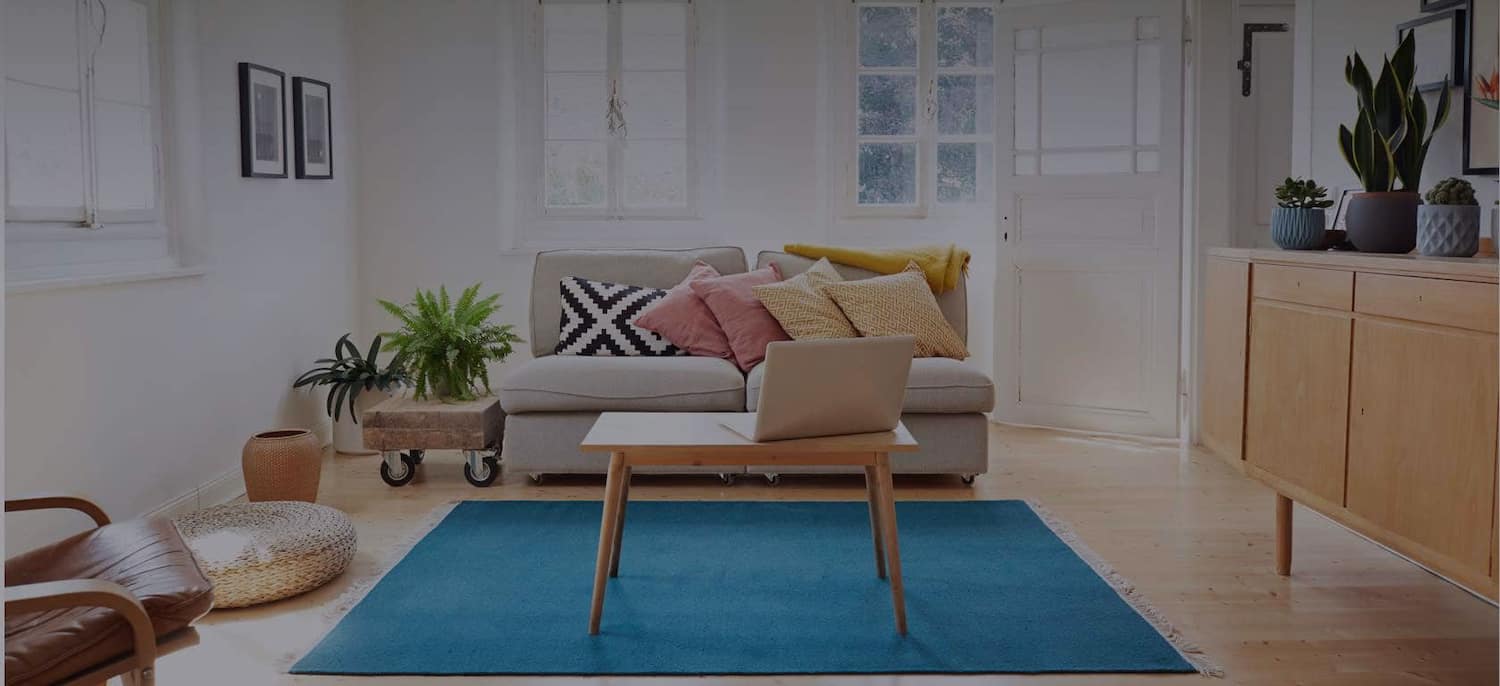 Get matched with top Interior Designers in Santa Cruz, CA
There are 14 highly-rated local interior designers.
Interior Designers in Santa Cruz
Recent Interior Decorators Reviews in Santa Cruz
I own a home that's a historic building and they were able to transform my space in just a few short days from old, ugly, and boring to new and modern! They were very accommodating and the quality of their work is very impressive! I had a very specific design in mind and they were able to work with me to achieve it. Gideon was responsive and easy to communicate with, and the team did amazing work on site. They tore down walls installed new cabinets, lighting, rewired electricity, fireplace, opened up the wall to allow space for an addition, a bigger window to add more sunlight and more. Gideon's professional knowledge and guidance contributed greatly in completing the project to my satisfaction. The house was complete in 4 weeks! I have recommended Everlast Construction to many people already and will continue in doing so.

- Anthony C.

I highly recommend Oren SOD Home Group! He is very knowledgeable, answered all my questions (and more) , very professional, and responsive. Oren spent over 5 hours during our first meeting showing me all the possibilities that can be done to my house (kitchen, bathrooms, livingroom, dinning room and all the rest of the house), if you know little about all the little details about remodeling your home (like I do), Oren will definitely explain it to you in terms that you will completely understand and turns your ideas into this beautiful 3D design. Oren also had awesome ideas and recommendations on how to attain your dream home. He knows house histories, and why houses were built in a certain way! He is unlike any other contractor that will just throw out random price of how much the renovation could cost you without showing you hard proof. I am a visual learner, so when he made this amazing 3D design using the exact measurement of my house, he by far blown my mind with his experience and knowledge. It even gave me a chance to actually change few things that did not quite look right with kitchen. He will make sure you will enjoy and have fun designing your home. Bar, you are the best!

- Charles O.

We highly recommend SOD Home Group for any large construction project. After finishing my excellent research about them, we hired them to make some significantly large repairs to our home. Oren was very up front about what needed to be done, and he listened to our concerns and ideas of what we need and want and then came up with a super detailed plan of what needed to be done. We found Oren as a very honest, professional, easy to work with person, competent, and extremely knowledgeable about his trades. Oren was present and working with his teams almost all the time they were present. Oren always answered his phone right away whenever we had questions (and believe us we had so many questions and comments). Our repairs and construction job required expertise in many aspects of construction at our home. From framing, waterproofing, stucco, structural repairs, tile work, drywall painting etc. all of which got done in a great and timely manner. We do a lot of our own repairs , and have had many contractors doing projects too, but we found SOD Home Group to be by far the best construction company we have ever seen or worked with. Their prices are fair, their work is excellent, on time, clean and the quality is fantastic. Oren is knowledgeable about whatever he is working on and always kept me updated on whatever aspect of the job he was working on. A wonderful person to work with. If you want a job completed with no stress and the assurance you are getting it done right, then we feel strongly that SOD Home Group is the one to call.

- Pavan K.

We had such a positive experience with SOD Home Group, especially in working with Oren that we feel the need to write a review in case if someone else out there is searching for the same type of work on their home or even just a good construction company/contractor to work with. Prior to SOD Home Group, we worked with another contractor who not only didn't deliver but took off with our money. We then contacted other contractors hoping they can do the job or recommend someone who is reliable to do the work, but it turns out they can only perform smaller projects. We decided to just give up on our vision of having a complete remodeling project of our home all together since it was too difficult to find someone who could take on the job and be trustworthy. But every time we looked at the wall it bothered us, I know first world problems, so we gave it one last shot. We sent a request out to multiple construction companies and SOD Home Group was one of the few who responded. When Oren came for the initial consultation, he was very well prepared, knowledgeable and provided us with a lot of details on what was involved (permits, inspections, cost, etc) so we knew we would move forward with SOD Home Group because of him. Long story short, we couldn't be happier to have worked with him. He was very proactive and transparent throughout the entire process, updating us on timelines and of any delays. The best part of all is that any concerns we had or imperfection that we pointed out, he happily addressed them and got them corrected until we were happy with the results. Overall, the experience was impressive and we couldn't be happier. For any future projects on home, SOD Home Group would definitely be our go to. Thanks SOD Home Group and Oren! I hope that my review can help another homeowner with their project.

- Phillip M.

As remodels go, there are always issues only exacerbated by covid. The team reworked the schedule at extra hassle to the workers when the tub arrived cracked and introduced 2+ week delay. They sought feedback and quickly course corrected when we were not aligned. They seamlessly absorbed change orders like AC installation in tight spaces. The chandelier was perfect for the space addressing multiple design challenges...and i understood that they had to build a platform as my ceiling height wasn't accessible with all ladders. The overall design was elegant and addressed numerous challenges (kitchen is really a study in small spaces...it feels so much open than before without moving a single wall). The quality of the finished product is really remarkable. When i was burglarized (broked into lockbox), they immediately arranged for locksmith to help resecure my home. Due to unforeseen delays and change orders the work took 3.5 months vs our original estimate. They made sure every item on my punchlist was addressed and with quality. I couldn't be more thrilled with the results.

- Sharon B.

HomeTech Construction & Design

We are one of those lucky ones who ended up with a team that knows how to deliver an impeccable and amazing house in the estimated time frame and definitely made the right choice when choosing Moses and HomeTech team to build our new house! They were on top of the schedule and very mindful on the overall budget. Always on top of every detail and very responsive to our needs. The whole team was very knowledgeable and professional. Having the designer and builder under one roof was another great plus, they have experienced and respectful workers who are honest and diligent. We are 100% satisfied with how the project turned out. It really was and amazing experience to see how a beautiful drawing became the beautiful house we live in today.

- Jefferson S.

HomeTech Construction & Design

HomeTech did a complete main floor remodel of our home. We love the results. I really enjoyed working on the design. I had a difficult time making choices but the advices from the team were always helpful and really fit with the vision I had for our project. The team came up with ideas that I never would have thought of on my own that made our project so much more than I had hoped for The job site was always clean. Everyone on the team answered all my questions. We now have the most beautiful new kitchen, great room, dining room and covered deck. We would be happy to work with HomeTech again!

- nilaja m.

We hired Oren and SOD Home Group to remove the soffit in our hallway and completely remodel our Kitchen, guest bathroom and 2 additional bathrooms and bedrooms. Oren was honest about the work at hand and gave us an appropriate quote and timeline when other contractors were just trying to get the job and would probably up charge us later. He was incredibly communicative from day 1 and super easy to reach if we had questions. The workers were respectful and efficient, especially since we had to complete the job during quarantine and move in with family during the process. While there were some hiccups along the way Oren got the job done and we're thrilled with our new bathroom and hallway ceiling. This was our first remodeling project, so we felt it went as smoothly as possible. Our only issue was the tiles we ended up choosing for the floor and shower were not the best quality. We wish that had been flagged to us sooner since we spent a small fortune on the remodel, but the bathroom looks beautiful and we'd highly recommend shopping around for tile.

- Charles G.

We are thrilled with our decision to hire SOD Home Group to remodel our entire home. We worked with Oren and Jhon on the design and details of our remodeling project (New Kitchen, two Bathrooms, Floor entry and more). The 3D design was so good that we could see how our home will look like after the design. They went step by step with us and explained in details what we are getting, how and how much. After 4 months of remodeling (with delays because of COVID-19) we had our entire home remodeled and we are so happy about the process and the result outstanding quality and clean job.. We highly recommended SOD Home Group.

- Margaret F.

Work went as promised. SOD did a complete home remodeling project at our new home. Oren managed our entire remodeling, and he stayed in touch with us daily.

- Anthony M.
Interior Designers in Santa Cruz