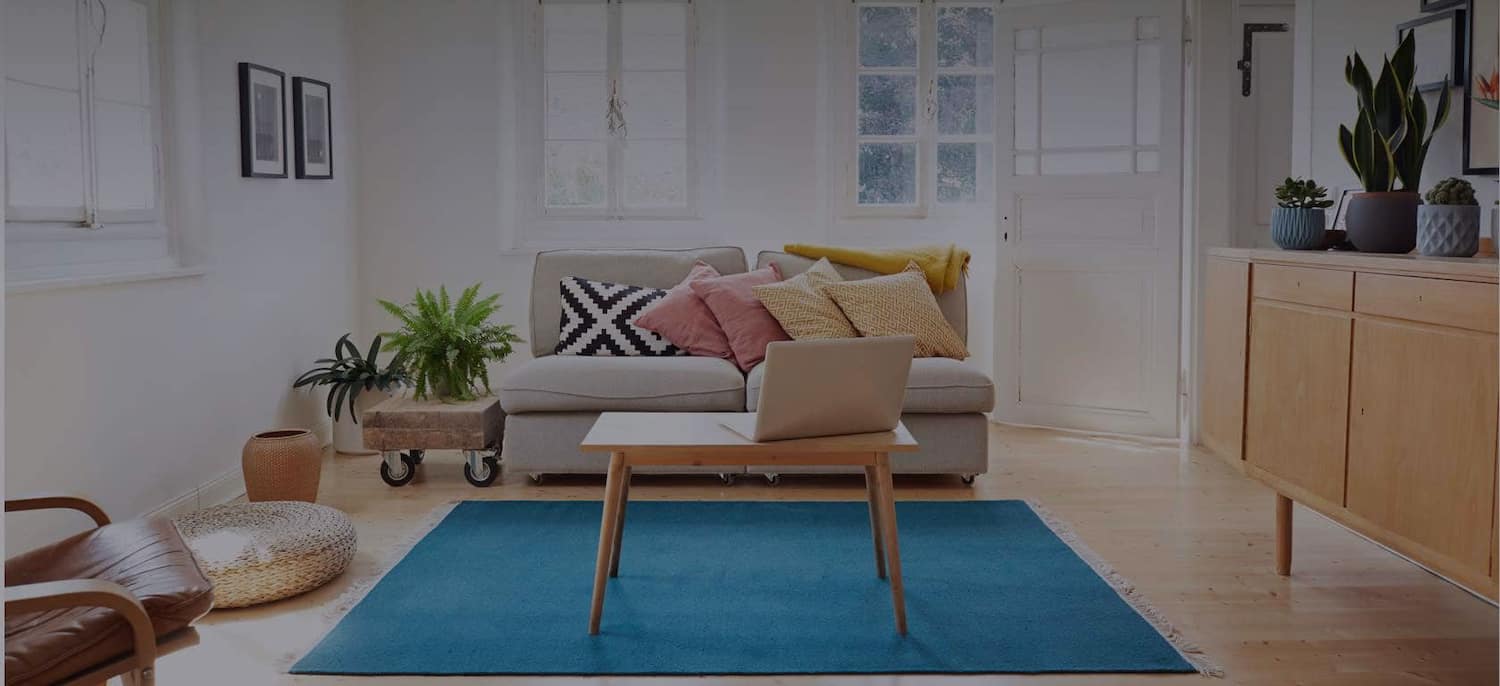 Get matched with top Lighting Companies in Pebble Beach, CA
There are 9 highly-rated local lighting companies.
Recent Lighting Installation Reviews in Pebble Beach
Precision Built Construction

Everything is just perfect! I couldn't be more happy...thank you so much for making this project go so smoothly. From the detailed work to the professionalism to the cleaning and most importantly to the trust. I could leave the house knowing my home would be safe and respected. I will definitely refer you to anyone that is looking for a contractor. Precision Construction is now my go to for all my construction needs.

- Marleen T.

Ezra and his professional team recently worked on renovations on our house in Ventura county. The house was not remodeled for over 20 years now and it really needed a major update before we moved in. His team did a complete remodeling of the 2 bathrooms, 3 bedrooms, common areas and reconfigured the 2nd floor space, including the installation of the air conditioning. Ezra provided a very fair estimate and time frame to finish the work and the team not only completed everything within the scheduled time frame but were extremely courteous and accommodating often going above and beyond the ask to create beautiful spaces.

- Francisco M.

Seth responded quickly and after giving us a date when he could do the job we asked if he could fit us in if the opportunity arose. He accommodated our wishes when another job was postponed and came the day after we signed the estimate. His solution for running the lines for the security lights was better than my idea and he accomplished the task of running the new line and installing the security lights I provided in just under 4 hours. A very pleasant experience for us and I would recommend him to anyone needing electrical work.

- Benjamin H.

Really great. He gave me an electronic estimate and photos of everything that needed repair and an explanation of why. We set up an appointment for a few days later. He arrived on time, did all that he said he would, and finished in a timely manner. Very pleasant to work with.

- Robin A.

Medina Remodeling Company

We had our kitchen cabinets redone by Medina's Remodeling Company and we couldn't be happier with the results. The lower cabinets were rebuilt (new doors and drawers) in order to keep our existing tile counters and we had all new upper cabinets installed. The construction is all top quality. Freddy and Francisco were very attentive to our needs and incorporated all our ideas into the design. They also installed all new plugs, lights, and switches in our home, upgrading our wiring and installing a new panel for three bedrooms, two bathrooms, the kitchen, and the living room. They were very fair priced, considerably less than the bid from the large chain store. They were reliable, dependable, and made sure we were happy with the job. This is a family owned business that we learned about from their booth at the Marina Farmer's Market. If we have more projects in the future, we will be sure to callthem. Highest recommendation!!

- Nancy G.

Baggett Construction Services

I don't have any complaints about Max or his crew. They are conscientious, friendly, polite and clean. I never felt uncomfortable around any of them. When I had concerns Max did not hesitate to explain why something was done a certain way. If he had to change anything on the schedule he made sure I was kept informed. His estimates are very thorough but when issues arose not on the estimate he advised me of the options available and what he thought was the best course of action. Max's calm and patient demeanor helped me get through a major remodel of my rental property. I feel very fortunately that he is my contractor and he will be doing another job for me soon. I have learned to trust his advice and his workmanship.

- Teresa J.

Baggett Construction Services

WOW! Absolutely awesome! They were exceptional! We have a brand new house now at the completion and I have to say it was worth every single penny and more! We got a deal! I feel like I bought a brand new house! Max and his crew (Including every single subcontractor that he hired to come in) were timely, courteous, professional, DETAILED AND METICULOUS about every single aspect of their jobs. Every member of the construction crew was a true craftsman. Max Baggett kept in contact with us during every step of the construction process and was responsive to every call we made. Max runs a large company and we always felt as though we were his number one customer and paid attention to EVERY detail, and responded to every single call we made to him immediately. Even when his portion of our whole wall cabinetry was completed he made a point of coming by when we were having our home entertainment center and sound system installed. He instructed the installation team how to hide wires and protect the functionality and beauty of our custom made cabinets. As a side note I must say that I was exceptionally pleased at how clean my house was kept during the construction process! The whole front of our house was under remodel and the crew used plastic cover sheets so the dust did not get into our bedroom (That we lived out of for 3 1/2 months during the construction...so it was really important to us to keep it dust free). I have breathing problems and did not have one problem during the entire time of our construction process. Also, the lighting was done perfectly. We have some special paintings that David installed the lighting to illuminate the pictures to show their true beauty. As things were getting close to Christmas and I was having to coordinate our furniture (Murphy's Mover's was exceptional!) to get moved in so at least our family had a place to sit for Christmas Dinner.....Max and his whole team work hard to ensure we could have our construction completed in time for Christmas Dinner for my husband/s side of the family...which was a stressor in itself! I will definitely use them again AND every single subcontractor he used for our flooring, painting, firebox installation, mill work and tile work). I just have to say that there is not a better contractor and also, one of the most important and hallmark attribute of Max is what an Honest and ETHICAL man to work with, and so was every member of his team....my husband and I just cannot say enough about how great an experience this was and I would do it all over again. We just want to say a heart felt thank you to every single person that worked on our home. I now love every single minute I spend in it. I turned into a dream home.....I can't wait to start a master bath and kitchen remodel! Do hire this team and you will not regret the experience at all!

- Dorothy B.

Will was on-time and gave a full estimate before performing any work. He took any/all complications with aplomb and finished all work before the day was over. No extra charges for labor even though some issues were needing to be dealt with. He protected the work areas and cleaned up thoroughly after he was finished. All-in-all, he was a completely professional and competent provider and I would not hesitate to hire him again for any necessary electrical work.

- Paul S.

We recently purchased a home in the Monterey area. The home required massive electrical work due to the fact the electrical system had not been touched since the house was built (~1940s). Clarence Electric did a wonderful job in completely overhauling our electrical system - which included EVERY SINGLE light and electrical panel associated with the house. The quality of their work was top notch and their price substantially beat all other electrical companies in the area. No detail was too small for them and their attention to detail was very impressive. His company was efficient in carrying out this major job in terms of both time and money. What I appreciated most of Clarence Electric is the feedback I received from Clarence himself when discussing ideas. While Clarence is very knowledgeable and ensures all work is done in accordance with the required code, he also took much pride in his work and suggested ideas that made our house look even better than what I had originally planned - and he was able to do this with minimal cost increase. He treated our house as if it were his own. The company is licensed and bonded/insured. All employees go through drug testing and were very professional. They quickly accommodated all of our requests. All the workers were very careful when working in the house. I sincerely appreciated all the small things the employees did to minimize the disruption their work caused (i.e. boot covers over their boots to minimize dirt in the house, ensuring everything was returned to their original places, thorough cleanup at the end of each workday, etc.). I highly recommend Clarence Electric to anyone and would not hesitate to use their service again. I particularly recommend him to military personnel - He understands the demands placed on our schedule and is very flexible and makes an extra effort to ensure no problems arise in our hectic lives. I could not have asked for a better company to work on our house.

- Henry S.

Scheduled appointment for estimate on first phone call. A little late returning estimate--but good e-mail communication. They promptly scheduled appointment and alerted me to possible local permit requirements. He did the installation on one of the hottest days in the summer and had to spend some time in the hot attic. Worked quickly and unobtrusively. We are happy with the work.

- Erin F.
Lighting Specialists in Pebble Beach
Lighting Companies in Pebble Beach