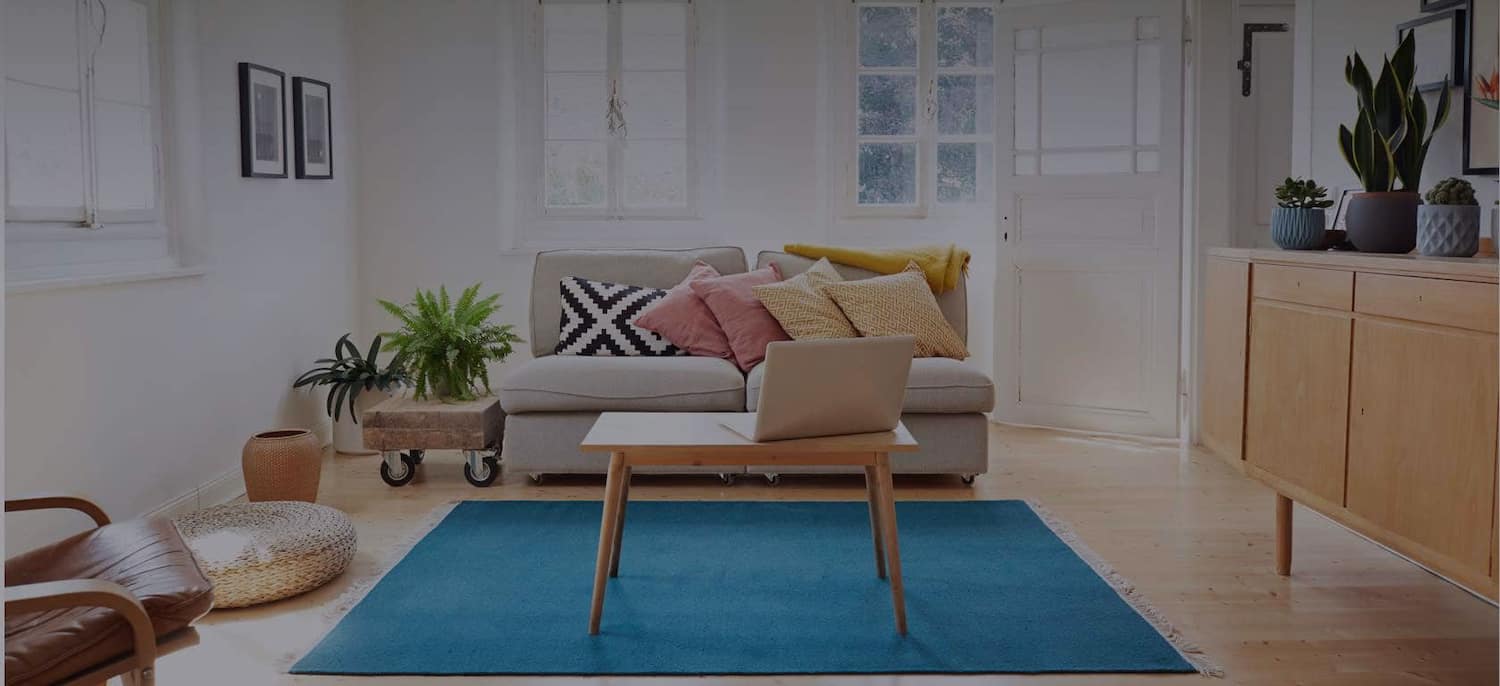 Get matched with top Deck & Porch Contractors in Castroville, CA
There are 16 highly-rated local deck & porch contractors.
Recent Decks & Porches Reviews in Castroville
One word... Outstanding! Fast response to request, good communication on progress and timely completion. Work quality above expectations. 1st class! Very important to me that workers were covered by liability insurance and workman's comp. We will use again when needed.

- John D.

RUPPRECHT CONSTRUCTION MANAGEMENT

Great communication all around. We were able to clearly state what needed to get done and it was done better than expected. Really happy, and refer to friends when they need a job to get done.

- Amy G.

Here is a letter we wrote to John, owner of JRG. It pretty much sums up our experience and how we feel about the work he did: John, Now that our remodel is complete and we have passed our final inspection we'd like to express our sincere appreciation for the fine job you, your carpenter and your subcontractors have done. The workmanship and attention to detail has been outstanding and it really shows in the final results. When you began work, the house was a rundown gutted shell and now it is a showcase home like those you see on the pages of Sunset Magazine! By far and away this has been the most major construction project we have ever undertaken – almost a total rebuild. Because we had heard so many "contractor from h***" stories from friends, we were more than a little apprehensive when we committed to begin this project. But as the work progressed, it became clear to us that you are a man of integrity, that you take pride in your work, and that you hold your subcontractors to a similar high standard. In the end we can say without question that you served our needs exceptionally well. You met your budget and time commitments and you did a great job of keeping us informed about your progress. You also explained challenges you ran into in plain English and clearly articulated the options to resolve them. Given the size and cost of this job, we had braced ourselves for a stressful and difficult process. But it was actually pretty painless and kind of exciting to witness the transformation of a dilapidated house into the comfortable and attractive home it is today. And we give you all the credit for making this a pleasant process that resulted in a place that our family will enjoy for many years to come. Warmest regards, Larry and Barb

- Larry L.

John remodeled almost our entire home in Pebble beach. He is a thorough professional,consicentious. He gave a detailed breakdown of the budget and stuck to it. He had the house ready for us as per shcedule. He comunicated with us in detail through out the project and kept us in the loop with every significant detail. All the sub contractors he used were absolutely professional too. Josephine Nelson with the tile company was exceptional in her work ethic. The electrical work was extensive with the 1960s home and it was done in a flawless manner. We would use all their serivces whenever need be without any hesitation.

- sonia s.

Baggett Construction Services

Construction Superheroes..  I had Max Baggett and his crew of construction professionals build a workshop and storage building for me last year..  I was so happy with the work that I contacted Max again this year to rebuild my old deck..  Started completely from scratch, removing dirt, grading, pouring footings, building the sub-structure and laying the new composite decking material..  Then the crew put in two concrete block retaining walls at least 80 feet long..  An incredible amount of work completed in less than a month..  Everyone who worked on this project was totally committed to  building me a fantastic deck that I can really be proud of..   Max always stays in contact with his crew and  keeps tabs on  the progress.. The crew is always prompt and very professional..  There is always a plan for the day when they arrive and they get right to work..  There is no wasted time..   They're respectful of me and my property and always clean up the site at the end of the day...  This is a group that really takes pride in their work..  I would certainly call Baggett Construction again for my next project..         

- Deborah J.

Baggett Construction Services

The crew from Baggett Construction was on site every day, on time, and always working..   The jobsite was left clean every day and they were respectful of me and my property..   The experience of the foreman (Hector) was invaluable..  He made suggestions that improved the design and functionality of my new workshop..  He treated the project as if it was his own and put a great deal of effort into making sure everything was perfect..  Max was always available to answer any questions and stayed involved in the project from start to finish..   I wouldn't hesitate to recommend Baggett Construction  to anyone and I plan on having them back next year to rebuild my deck..

- Deborah J.

Langley's Construction/Handyman Service

I rented my house in Pacific Grove (a two bedroom, one bath house) to someone who became a pet hoarder.  She adopted several cats and dogs, locked them in the house during the day and destroyed my house.  I am a soft-hearted guy, and I was too slow to evict the tenant.  By the time I finished the legal process to get her to move out, my house was destroyed, and I was broke (from allowing her to fall several months behind on rent).   I had water-damaged cabinets.  Floors and walls were covered in pet excrement, hair, etc.  The smell that permeated the entire house was awful and beyond description.  Tiles in the shower had been knocked off.  There was water and food in the cabinet under the kitchen sink.  I happened to run into Dan while I was trying to begin the repair/restoration project.  He offered to help, and he knew exactly what to do.  He educated me about using bleach to chemically neutralize areas where the pet "stuff" had gotten into the lumber.  He also described his own creative method of using a special type of house paint/sealer to restore the interior and exterior walls. I was really touched by his friendliness and willingness to help me, and I decided to hire him to save my house.  In fact, nobody else wanted to touch the house.  Home Depot refused to even remove my carpets, because it was a hazard!  Dan was very professional from beginning to finish.   He started by presenting me with a list of work that was needed.  The price was VERY reasonable.  In fact, I knew immediately from his price that he was doing ME a huge favor.   I approved the project, and the work began! Dan arrived the next day with a respirator and started removing anything that was damaged beyond repair.  He is physically VERY STRONG.  He rolled up the carpets and carried them on his shoulders like a sack of potatoes.  I realized at this time that he does A LOT of work in a short amount of time for a couple reasons:  He is really good at crafting a smart strategy to get things done well within a given budget, and he is super strong.   The next step was to repair the walls.  I know it sounds strange, but the pet damage was all over the walls!  Dan has a special process to repair/restore floors and walls.  By the time he was finished, the walls looked new.  There was no more odor, and the house looked new on the inside. After the walls were fixed, Dan repaired my shower tiles and kitchen.  The cabinets were a mess, and Dan meticulously repainted them.  In fact, he even fixed some of the electrical system. After the interior was finished, Dan moved onto the exterior of the house.  The damage on the exterior was not pet-related, but years of exposure to the coastal climate had severely damaged the cedar siding.  Dan's work on the exterior of the house was like magic.  Again, he had devised a special process of repairing the old, cracked siding.   When he was finished, the exterior of the house looked new.   Two years have passed since he repaired my entire house.  There hasn't been a single leak in the plumbing.  The electrical system works perfectly.  The exterior of the house is solid as a rock.   My old water heater broke recently, and Dan also replaced and repaired that.  His price was substantially less than anyone else, and I had the peace of mind of knowing that it would be done right.

- austin c.

A Home Center was called in July 2011 to arrange for a time to come out.   They were going to be very busy for a few wks, which was okay.  I explained what needed to be done with some Trex replacements on the deck.  The week Kerry (sp?) was to come out he had to cancel because of a Dr appt.  He had surgery on a broken ankle that was healing from a yr ago.  No problem since my husband went through similar things 2 yrs ago.  So it was arranged to come out a week later, Aug 2nd, which he did.  He was very mannerly and went to work at once.   He gave me a quote on the job and even though it took 2 days because of unforseen things, the price remained the same.  Everything was cleaned up and we are very pleased with the work and attitude of Kerry.  The dogs even liked him!  I had trepedations about getting someone who had experience, an honest business sense and scrouples but am really happy with the experience and will use them in the future.  My husband thought about it all and agreed that Kerry did an excellent job and has no problem with using them again for other things.

- Charlotte M.

Mike Donnelly Construction

He was very personable, his pricing was good, and he was very thorough.  The workmanship is perfect and everything is flawless.  I would definitely use him again.

- William F.

Langley's Construction/Handyman Service

Dan's work is immaculate. At the end of the day, he always cleans up his job area. I trust Dan implicitly. I frequently leave him at the house, all day long, while he works at his jobs, and I never have any problems when I get home. I never have to worry about anything being missing, when Dan is on the job. Danny works extremely hard to please his customers. This includes asking them if they're satisfied with the job, and checking with them frequently to make sure it that the job is coming out the way that the customer wants it. On a personal note, he is very likable gentleman. My 2 daughters greatly enjoy his company. And I am always surprised when I see him helping a neighbor, whether that be just rolling up a long sprinkler or taking down an elderly lady's' Christmas tree lights. He is just an amazing man. He is caring. Trustworthy. Always on time. Dependable. And by that I mean when he says he's going to do something, he does it. Period. As I said above, if you looking for a jack-of-all trades to come to your house and do a quality job, I recommend that you call Langley's Construction/Handyman Service. I can assure you that you will be pleasantly surprised.

- Carl R.
Deck Companies in Castroville
Deals in Castroville for Decks & Porches
Explore Our Solution Center for Helpful Deck Company Articles
Deck & Porch Contractors in Castroville