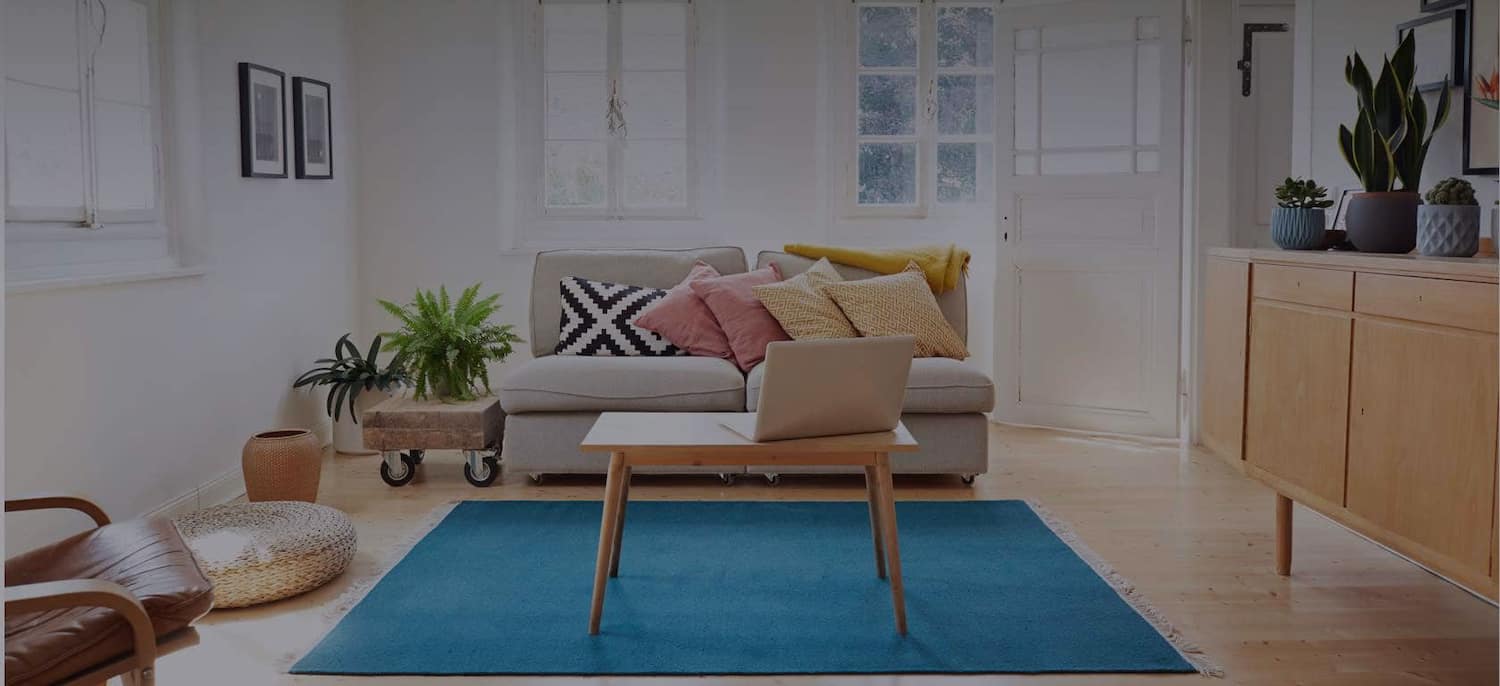 Get matched with top Home Warranty Companies in North Little Rock, AR
There are 2 highly-rated local home warranty companies.
Recent Home Warranty Reviews in North Little Rock
I purchased this contract with Choice Home Warranty because of the reviews I saw on more than one web site that I believe to honest. They covered everything that I wanted and I did not need to spend money are many different add-on's. I was able to get a lower yearly rate, a reduced Service Call Fee and 6 months of free coverage for asking for a 3 year term. All this was the good news. The one thing that really bothers me about Choice Home Warranty is their sales tactics. They are very aggressive and can even be rude and pushy. The first person I talked to made it seem that it was wrong of me to want to think about the offer overnight after he had gone to his supervisor to get approval for a better deal. He tried telling me that the offer was only good that night and I would not be able to get that price again if I did not purchase it right then. When I insisted on waiting overnight before making a final decision, he just hung up on me. I almost did not do business with them because of this man. I did not wait overnight, I waited over a week before I gave them a second chance. He was right I did not get the same deal he offered me, I got an even better one!

- Dale C.

I have recommended them to others. They are professional and stand behind their warranty. The do what they say they are going to do.

- Donna D.

American Home Shield – Home Warranty

We've had good experience with them. They came when they were supposed to. They were polite and they repaired it in a timely manner. They did excellent. They did a good job. They did really good and they kept me informed.

- Caitlyn S.

American Home Shield – Home Warranty

I like them. They use various vendors. I wouldn't leave home without it. My A/C went out, and they sent out a technician to check it. They checked it and said it couldn't be fixed, and they replaced it. All I paid was $60.00. They cover everything.

- Johnny G.

Complete Appliance Protection Inc

They are a great Home Warranty provider to deal with. Always answer the phone, provide information, and can even select your own repair if they will accept the warranty plan. Highly Reccommend!

- Brian H.

American Home Shield – Home Warranty

I like that covered work is an upfront price. Scheduling is easy - you can do it online or over the phone.

- SHELLEY A.

1st technician came out said he had to order parts and then never came back. 1 week later sears repair came and replaced defrost panel said it was fixed. I called two days later to say it still was not working. They said I had to pay 2nd service call, even though policy says if recurring for 30 days wouldn't have to pay. Third technician said it was compressor and it couldn't be fixed. So, now it been 2 1/2 weeks and still no working fridge. Now they offer only 600.00$ towards replacement and to get similar fridge it cost me 1200.00.

- Lisa T.

I purchased warranty in nov 2018 and it was to run 2 years with pay with auto-pay per month. Once had 2 claims they started making excuses why they would not pay. We exchanged telephone calls, emails, and even went to the Attorney general and they would not comply with their promises or warranty. A total RIPOFF from the start as they took my money and would not pay when they promised to on the sales pitch. It went terrible from my point of view. CHW always were making absurd reasons not to pay. I even ask for the CEO's name and they would not give it to me. I looked it up on computer and is Victor Hakim who is from Singapore plus his employees are also but pretend not to be. They use american names and lie about even where they are located. They are LIARS. How they can be in business I do not know. They sure should not be on Angie's List and have a good recommendation!!!!!

- john s.

High Tech Home Warranties

We chose High Tech because it was able to piece together certain parts of its policies in order to provide coverage for our geothermal heating and air conditioning system. Furthermore, they've been very helpful in terms of providing information and answering our questions, and on one occasion they were even able to help us find a company to service the system for a lesser price than the original installer.

- Matt Z.

American Home Shield – Home Warranty

I was very satisfied with the job he did and the toilet never leaked after that. He was on time, a friendly guy, and he cleaned up the mess around the toilet. He is a very good plumber and American Home Shield sends out good workers. I would highly recommend them.

- David L.
Home Warranty Companies in North Little Rock
Business Description:

CP has been providing quality home warranty products since 1998.

Recent Review:

when tech showed up the dryer seemed to be working and heating however it did not when I called, seemed the heating element was cracked creating and off and on working condition. I went ahead to repair the problem by purchasing a new heating element. I was surprised however that the tech expected me to pay in full before he ordered the part and repaired the problem, but I did using my credit card knowing if there was a issue the credit card co. would have my back, The part was order and Alex fixed it as soon as it came in and was great

Reviewed by julie d.

Business Description:

Surface Link specializes in repairing, restoring and modifying countertops and upgrading or replacing sinks, in commercial and residential settings, all over the United States and Canada. Replacing a countertop can be costly and timely — Surface Link offers a low cost alternative to restore your countertop to like-new condition in less than a day. Why choose Surface Link over another company? At Surface Link, we focus exclusively on repairing countertops (Corian, Granite, Quartz and Solid Sur...

Recent Review:

The contractor never acknowledged the request. I never heard from them at all.

Reviewed by Jay W.

Business Description:

American Residential Warranty (ARW) is nationally recognized as a leading innovator in the Home Protection services industry, and our focus on outstanding service and customer satisfaction is a core part of our success. With years of Home warranty experience and top tier partners we are able provide top quality service to homeowners throughout the country. Additional DBA - American Protection Plans LLC. Additional email - customer_service@americanrw.com, sales@americanrw.com, jbrauser@arwplan...

Recent Review:

was great experience. on time and saved me lot of money. Company they used was great.

Reviewed by Josh B.

Business Description:

We are a one stop shop for all your home warranty needs. Our upbeat and friendly support team is always at your fingertips to respond to questions about your warranty 365 days a year! Emergency claims will be addressed within 24 hours from time claim is submitted and non-emergency claims will be addressed within 48 hours Monday - Friday 8:30 am - 6:00 pm. During nights and weekends non-emergency claims will not receive a call back until the next business day. Our service call deductibles rang...

Recent Review:

They told me it was a covered repair and to get the work done and submit invoice and they would reimburse us. We got it done and submitted the invoice. After 3 months of constant follow up they covered part of the parts charge and none of the labor. Then, following up again, they responded with, WE ARE CLOSING THE BUSINESS.

Reviewed by Debra C.

Business Description:

Comprehensive protection for your computers, electronics, and appliances of nearly any age or brand.

Business Description:

We at River City Construction believe in two things - Quality and Communication. It is important to us to keep our Clients informed at all times, which is why we provide both Written and Photographic Documentation throughout all phases of a project. The system we have developed has driven our success in the Residential, Commercial, and Military Sectors. Solutions are an important aspect of any project. An important aspect of a Solution is Quality. Furthermore, an important aspect of ...

Recent Review:

This company claims that communication is a priority for them, but trying to communicate with them is nearly impossible. They avoid phone calls, avoid speaking the rare times any management shows up at the jobsite, and they are combative and abusive when you do speak with them. They were not knowledgeable about permits required or standard building codes with the Health department.  After we fired them from our job, we had a hard time finding a contractor who would take on the responsibility of finishing our job because the work that was done was so substandard, the third party inspector said that it will cost more to finish the project as it would to start from scratch due to such bad work! They did not pay our subcontractors even though we paid River City more than double the actual bills. Complaints were filed with the contractor licensing board by people who worked for them for a short period of time on our job and found that they were being dishonest and unprofessional. The board has told us that their license has been revoked, however we know that they are still doing work that is left over from past jobs.
Bottom line... DO NOT HIRE THESE PEOPLE!!    River City Construction, owners are Richard Webber and James Elkins.


Reviewed by Mary S.

Rating Not Available

Pros who have not yet received a review do not have a rating displayed.

Business Description:

Specializing In Insurance Replacements Licensed• Bonded• Insured Free Roof Protection Program •Serving all of Arkansas Channel 7 – Featured Perfect Home Partner Member of National Association of Homebuilders• Home Builders of Greater Little Rock Member of Arkansas State Chamber of Commerce Winner of 2012 Best of the Best for roofing.

Rating Not Available

Pros who have not yet received a review do not have a rating displayed.

Business Description:

501-725-0194 www.LifeTreeBuy.com LifeTreeBuy@gmail.com Investment Properties in Arkansas. Cash flow properties Arkansas. Cheap Properties. Foreclosure Properties. Wholesale real estate. INVESTOR CREDIBILITY PACKET: http://tinyurl.com/InvestorPacket ; FACEBOOK: https://www.facebook.com/pages/Investment-Properties-Arkansas-Cheap-Houses-in-Arkansas/1077522342264332?sk=timeline | LIFETREE PROPERTY SOLUTIONS

Rating Not Available

Pros who have not yet received a review do not have a rating displayed.

Rating Not Available

Pros who have not yet received a review do not have a rating displayed.

Business Description:

Veteran owned and operated exterior cleaning service. We are a local company that specializes in Residential and Commercial cleaning. Our services include home (all exteriors), roof cleaning, concrete cleaning, gutters, pools, and so much more. Our professional and dedicated approach will leave your property looking new. We take pride in our work and are dedicated to the satisfaction of our clients. Call us today for your free estimate and to take advantage of our current specials.
Explore Our Solution Center for Helpful Home Warranty Company Articles
Home Warranty Companies in North Little Rock