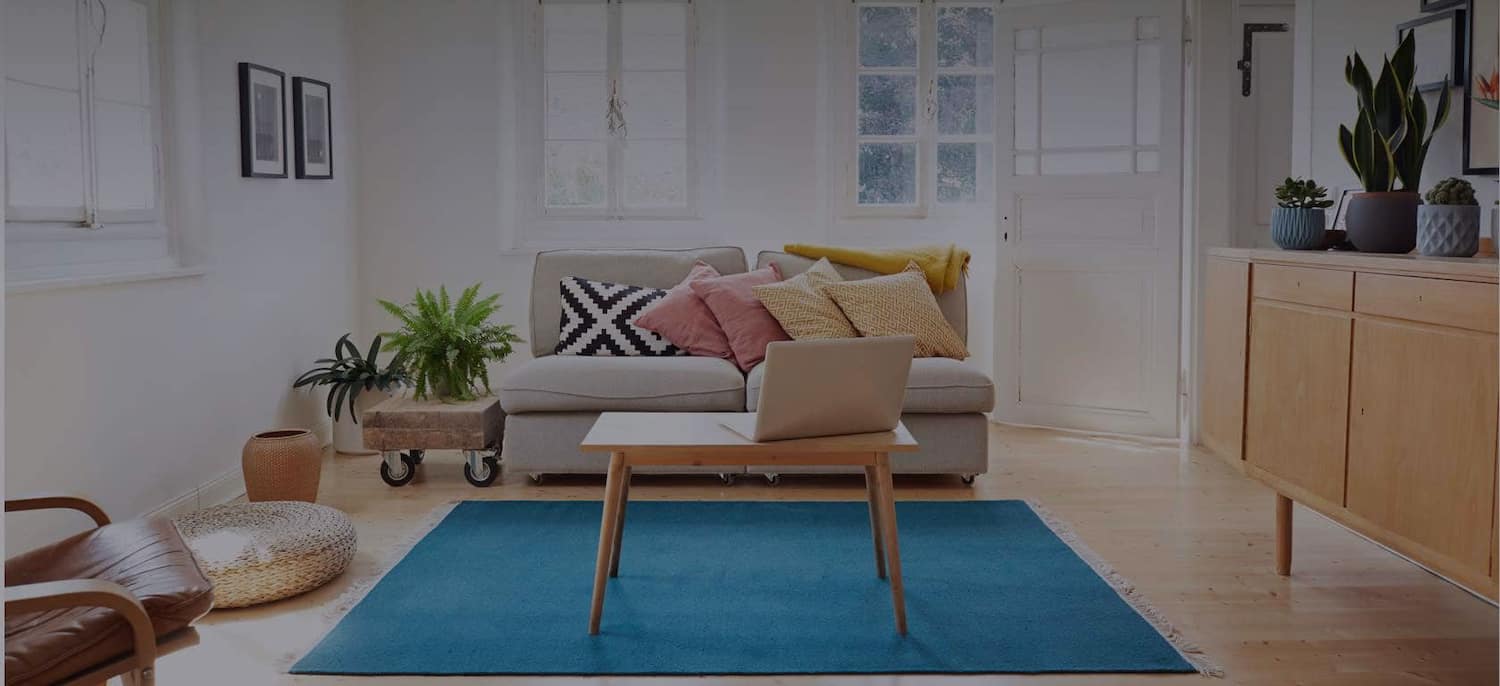 Get matched with top Cabinet Makers in Atkins, AR
There are 1 highly-rated local cabinet maker.
Recent Cabinet Makers Reviews in Atkins
Condor General Contracting

The price was where I estimated it and finished on time. The crew was very detailed and professional. The foreman communicated very promptly. Dennis managed all our expectations, timing, and questions perfectly. Best contractor I've hired out of the 3 remodeling projects I've done and will be the only contractor going forward on the future remodeling projects.

- Chris W.

We discovered that we had a very poorly built house. This caused a lot of unforeseen problems but he always solved them. He was always prompt and rarely took breaks when he was here. He wants you to be satisfied with the work. If he is satisfied, the work is way above average. He has really beautified our home. He would be the first person I would call if I need more done to my home.

- Richard M.

McCallister & Wright Construction LLC

Definitely professional and quality work. Took the time to install new double flashing around the chimney.

- Keith K.

McCallister & Wright Construction LLC

They listen to me as I explained what I wanted. They explained the process and kept me updated on the progress and Checked with me to make sure I was happy with each step. I love my dining room and kitchen.

- Tracy C.

McCallister & Wright Construction LLC

Fantastic. They are true craftsmen and extremely ethical. We don't trust our 110 year home to anyone else. They really do the job the right way and not just cheap to get the job done and pocket the rest. I highly recommend this crew, they are the best!!

- Kara S.

We love our cabinets! They look fantastic while remaining affordable. The friendly staff at AWD helped us from start to finish. They are very knowledgeable and gave us advice and tips when needed. They were receptive and patient with our ever-changing needs. Once we finalized our purchase, we received our cabinets within two weeks! The cabinets are very sturdy and the color is beautiful. The hinges and hardware are high quality. We are extremely pleased with AWD and would recommend them to any friends or family looking for good cabinets at a fair price.

- Julie E.

I love my kitchen and my cabinets are one of the reasons why. I get many compliments on them and will recommend this company to anyone I can.

- Rebecca N.

On the advice of a friend from our church, we contacted Matt Hudgens, owner of MH Woodworks, in June 2014. They are located in Seligman, Missouri, just north of the MO/AR state line. View their website at www.mh-customwoodworks.com. We asked for a quote on all new kitchen cabinets. Matt came out in a timely way, measured, etc. and gave us a fair, very reasonable quote for what we wanted. The quote included all the cabinets, all the hardware, soft-close doors/drawers, staining/varnishing, pull-out shelves for all lower cabinets, a laminate countertop - and of course the design. Before I go any further, we want you to know that our kitchen turned out beautifully and the cabinets were first class!! We love them! We didn't want the job completed until the fall of the year since we were doing some other remodeling and traveling during the year related to our 50th wedding anniversary. Also, our son who lives in Wisconsin and has a construction company was in the process of building a home that would not be completed until fall. Our son was planning to do all the installation of the cabinets and new appliances as our anniversary gift from him and his wife. Matt furnished the best quote and was willing to accommodate our "unknown" timeline so we hired him. He furnished numerous samples of wood colors/stains, as well as hardware (dropped them off in Bella Vista for us!). Both he and his wife, who works with him, were very professional and easy to work with. They responded quickly when we called with questions or minor changes. When we knew the exact date our son would be available to come down to our home, we called Matt and let him know so he could begin building the cabinets. He finished ahead of schedule. We - including our son - were impressed with the quality of the workmanship. The inside as well as the outside of the cabinets were stained, leaving a very finished look. The holes for all the hardware were pre-drilled for us, and all the pieces were well-marked and numbered. The molding that goes on top of the cabinets was all pre-cut and all the corners fit perfectly. Since our son does construction, he was in a position to criticize or praise - and his praise was great. Just an aside - when we were considering hiring Matt/MH Woodworks, we took a drive up to Seligman one day to tour the shop and see for ourselves how his things are built and assembled. We were very impressed with his operation. He has very nice people working for him. We found out that he has worked in cabinetry since he was 13 years old, with his father, and then a few years ago was able to buy the business from his dad. He has done well, and is even expanding into special furniture. When our son came down, we were waiting on our countertops and decided to take him up the Matt's shop and he, too, was quite impressed with it. Another aside - we had ordered laminate countertops because we didn't want to spend the money on granite. During the summer, our son and his wife decided to kick in the extra bucks and SURPRISE US with all granite countertops. They contacted Matt about it and Matt and his wife, Heather, went along with the whole surprise. I think that's neat!! especially because the granite had was going to be purchased from another source. We are hoping some of our friends will be in a position to do some remodeling so we can recommend MH Woodworks to them. The quality of their work is A+ all the way around. John and Harriet Johnson, Bella Vista AR

- Harriet J.

Riverfront Custom Cabinets

They were an A+. They pretty much did everything perfect. The customer service was awesome. They did it three weeks ahead of schedule. They produce top of the line products. With everything that I asked for, they met and exceeded my expectations.

- Maria M.

Matt does very high quality work. He has now done 3 to 4 different major projects for me from whole house cabinets to cedar chests and benches. I

- Todd D.
Custom Cabinet Makers in Atkins
Business Description:

Jonathan Benson has been working with wood for over 30 years. He earned a Master's Degree in Furniture Design from the Rhode Island School of Design, has taught woodworking at the college level for 10 years. and has written several books, authored numerous articles and lectured extensively on topics related to woodworking and furniture design. Installations available in the DC Metropolitan Area.

Recent Review:

How could this company come to Illinois from Virginia??? Good question. The answer is. He didn't. No one responded from my area. I did the work. But I bet this guy would have done it the same way I did. Looks terrific. Thanks

Reviewed by Gayle P.

Business Description:

We are a custom acrylic fabrication shop with stock designs also shown on our website. Our quality is the finest in the acrylic industry. Display cases, wall cabinets, display covers and bases for antiques, model ships, collectibles, and turntables. Safely packaged and shipped to your door. We ship to all of the US states and cities in 48 contiguous states. Email or call us for a free quote 1 800-971-6276.

Recent Review:

Fantastic. This is the fifth time I have used J-Display to construct a model case for me. Each has been professionally engineered and built. John is a very gited craftsman and a pleasure to deal with by phone. I highly recommend J-Display.

Reviewed by JAMES B.

Business Description:

Welcome to Cabinets.com, one of the largest online retailers of assembled discount kitchen cabinets and a growing resource for all of your kitchen needs. Purchasing kitchen cabinets online is something new to a lot of home owners and renovators. At Cabinets.com, our team strives to build trust over the internet, provide the best quality service and products, as well as care for our community and environment. Cabinets.com was started in 2009 as Kitchen Resource Direct, one of the first compani...

Recent Review:

If I had it to do all over again, I would have went with another company. The cabinets took 3 months to get to me which that is what I was quoted so that's fine but I ordered all white cabinets and was shipped some that were blue. Also many of the cabinets were broken and several the paint was scratched off. When I contacted them I was told I would have to wait for them to be put back into production and replaced which would take another month or longer. I can't be without a kitchen that long. Also, other components were scheduled like countertops and my contractor. In the end they gave me a small discount for the broken cabinets and the blue cabinets and sent me paint to paint the blue white. The otherbroken cabinets they told me ask the things that were broken were just for shipping purposes yet all the other cabinets I looked at while I was shopping around had these corner braces in place and some were more expensive depending on the type of corner bracket. One of the drawers is completely falling apart and I was told that my contractor can fix it by installing hardware. In the end, the small discount I got wasn't enough to pay my contractor to fix many of the issues I've had with the cabinets and he also didn't have a spray gun for the paint so you can see the brush strokes with the blue I had to paint white.

Reviewed by Rob H.

Business Description:

Cabinet Door World manufactures quality finished & unfinished cabinet doors and ships them directly to your doorstep. Since we handle the manufacturing and shipping we offer highly competitive prices from the heartland of the furniture industry - North Carolina. We offer high quality products and outstanding customer service at reasonable prices. Feel free to reach to us via telephone or through our chat service located at the bottom right of our website. Www.cabinetdoorworld.com. Additional ...

Recent Review:

Unbelievable! The worst customer service I've ever seen. I ordered 2 cabinet doors which were supposed to be delivered in 20 business days. I had to threaten to call the police and file a claim with the NC attorney general to get my doors. After 4 months of waiting they arrived with a crooked line in the cabinet, I made multiple attempts to get my money back, but they insisted on making me new doors which I'm sure would have taken another 4 months and might also have defects again. They would not refund even part of my money for these issues. PLEASE DO NOT DO BUSINESS WITH THIS COMPANY. Terrible company and terrible service.

Reviewed by Paul S.

Business Description:

Please Contact Us For More Information

Recent Review:

Awesome kitchen design with quality cabinets and installation.

Reviewed by Robert H.

Rating Not Available

Pros who have not yet received a review do not have a rating displayed.

Business Description:

Fully staffed with licensed professionals! Our Goal is to take care of your needs in the best possible way! Payment is due upon completion unless prior arrangements are made. We accept Cash, Check or Credit Card (Visa, Mastercard, Discover and American Express)

Rating Not Available

Pros who have not yet received a review do not have a rating displayed.

Business Description:

We have been in business since 1974. We specialize in painting, however we have a broad set of skills including but not limited to Drywall finishing, room additions, trim, flooring, and roofing, power washing, hauling, and much much more. We are licensed and bonded Call us for your free estimate TODAY!!!

Rating Not Available

Pros who have not yet received a review do not have a rating displayed.

Business Description:

hi,im markelle,people call me mark,for short,im a licensed contractor,in the state of arkansas,lic.#0230141112;i.d.28408.i ben doing carpentry going on sixteen[16]years now and still going.i have done plenty of residential and commercial work(high school,churches,hair salon,old buildings,etc.).i am a general contractor who enjoys what he does and take pride in a job well done.i have plenty of references,so give us a call,thank you.

Rating Not Available

Pros who have not yet received a review do not have a rating displayed.

Business Description:

The end product will be your Blue Prints, Floor Plans, Notes or drawings (non-technical nor artistic required) designed and converted digitally into 3D (Isometric) full color digital images. (animation available). The purpose and value of my service is convey ideas and purpose of my Clients (Architects, Designers, Artists, Contractors, Home Owners etc.) into images from 8.5 to 11" to Large format such as Poster Board or Bill Board size for advertisement or demonstration, Video 3D animation al...

Rating Not Available

Pros who have not yet received a review do not have a rating displayed.

Business Description:

We build, finish and install Custom cabinets and counter tops for kitchen, baths and utility rooms. Also closets and other locations throughout the home or business. We are licensed and insured and listed with the Better Business Bureau. We offer complete computer design and special finishes.
Explore Our Solution Center for Helpful Custom Cabinet Maker Articles