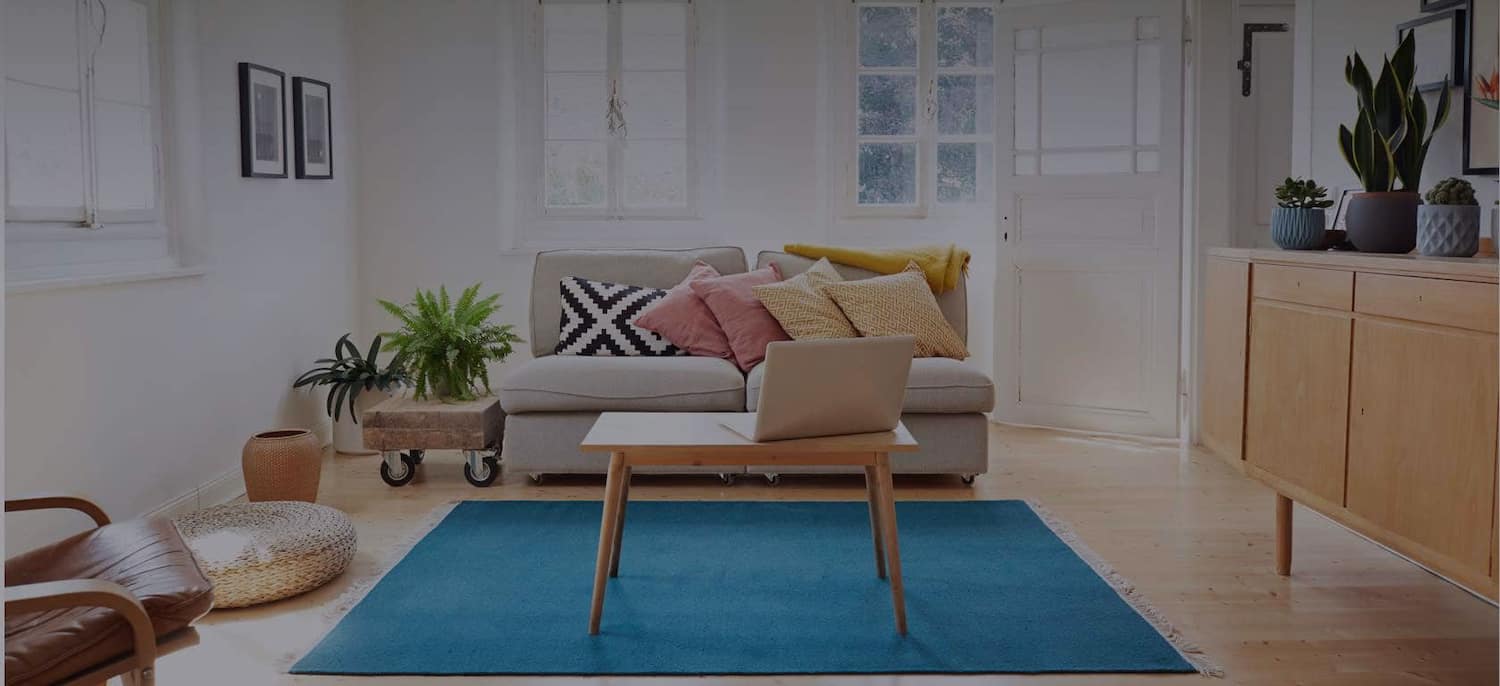 Get matched with top Animal Removal Services in Nikiski, AK
There are 2 highly-rated local animal removal services.
Recent Animal Removal Reviews in Nikiski
United Pest Solutions Inc

It went very well. Our daughter was living in a house we bought as investment and future rental, that was in terrible condition. She had started complaining of itching/rash, and we thought after doing research that it was probably due to mite infestation. Technician came over to do evaluation, went all over house--into attic, and explored exterior and interior of house-- to determine extent of problem. Recommended spraying for mites, as there were so many potential points of entry (house was in terrible condition, after having had absolutely no maintenance for 50+ years) that it wouldn't have been cost effective to patch. Sprayed the entire house and attic, and my daughter's rash and itching from mite bites went away immediately. Came back to do post inspection to make sure problem had been addressed, at least temporarily (real fix will be to plug all points of entry, in process right now).

- Bonnie S.

Passages Pet Cremation & Grief Center Inc

As I mentioned above, the cats died in an arson fire in an apartment building. The fire fighters were so good about taking the remains to Animal Control, with each animal in a bag and a note of where it was found. The woman at Animal Control was so compassionate when dealing with the people who had lost everything except for the clothes on their back, and the to have their beloved pets die as well. She was the one who recommended this facility. The fire displaced many low income families, however, many people in the community showed a lot of kindness in response.

- Gayle N.

It was great. Because they are tenants I didn't want to have to take off work and go over and organize it so I called them up and asked them to call my tenants and organize it through them and then call me and tell me what happened and what they were able to find. They did all that and we coordinated a response and they sent me an invoice. They were very easy to work with and I was very happy with them. They are a locally owned small business which I like using. I've used them in the past. I don't use pest control very often so I thought for them going over there and the amount of time they spent the price was very reasonable. I haven't had any complaints since there. They instructed my tenants on some things they could do to keep rodents out of the property such as not leaving the dog food in a paper bag. They were very helpful and they did a very good job. I was very pleased. I would use them again; they are my go-to folks for that sort of thing.

- Michelle T.

Passages Pet Cremation & Grief Center Inc

Shortly after our aged collie died in mid-winter, we contacted Dr. Espey, DVM, having seen a wonderful Anchorage Daily News article last year about her service in the Mat-Su valley. While I was not aware of the winter storage option, and we could not initially afford the $150 estimate to cremate our dog's remains, storing her body in a snow bank during periodic late winter thaws became increasingly impractical. There are grizzly and black bears that overwinter in our area. Three weeks later, Dr. Espey not only remembered the earlier phone call, but agreed to assist us after hours when we were to arrive that evening. We had no difficulty locating her business on the corner directly across the street from Palmer Junior Middle School. There is a large business sign on the corner and her metal industrial garage is set back from the street. While the outside is rather austere this time of year, once inside the front door, we felt welcomed into a standard, pleasant office environment, with attractive displays of pet-themed urns, keepsakes, informational literature, house plants, a private grieving office, and even a little lovebird cheeping in a cage behind the counter. Dr. Espey is a petite and very pleasant, compassionate service provider. Her commitment to her clients is evident in the service she provides and her quiet manner, especially knowing that the majority of her clients will arrive in various stages of upset and grief. Dr. Espey brought a small gurney out to our vehicle, and we transfered our deceased dog on its stretcher back inside the facility. She assured us that our dog's remains would be very carefully handled. Even during the cremation process, though we opted for the less expensive non-exclusive cremation when other pet remains might simultaneously be cremated, our pet's body would be separated from any others by concrete blocks and identified with a fireproof numbered metal tag. We left our Daisy in good hands. Though Dr. Espey said it might be 10 days before the cremation was complete, she notified us four days later that the cremains were ready for pick-up. We had not opted to purchase one of the variously sized and attractive bronze urns. In the office displays there was a remarkable selection of carved boxes, and urns made of various materials: bronze, glass, wood, available in a range of prices. These could be ordered for delivery within a week or so. It took us several weeks to return for Daisy's cremains. We were delighted to receive, in addition to the small metal box containing a zip-lock sandwich bag of about a pound of sand-like cremains, an unfired white clay disk imprinted with Daisy's pawprint and her name, to be fired later at home along with any embellishments we wanted to order and add later: enameled tokens in the form of hearts or dogbones. Dr. Espey had asked earlier if we would also appreciate a small clipping of Daisy's bright orange and white coat to be returned. Dr. Espey provides a remarkable and much needed service to the Valley. After consulting with friends who had disposed of their pets in a variety of unpleasant and for us, undesirable ways: eg, dumping at the garbage dump, we are very happy with the level of service, the keepsakes and the manner in which we and our pet were treated.

- Terri R.

Passages Pet Cremation & Grief Center Inc

Our cat Buddy was dying of kidney disease. The Doctor came to our home to euthanize him so that his last moments wouldn't be riding in a car (which he hated) and dying in a vet's office. She was very kind and gentle with us and explained everything that would occur. She gave us the option of being with Buddy when he went which, I believe, made it even easier for him and us. She took the time to pet Buddy and let him get comfortable with her presence. She also took extra time to ensure that he was truly gone and never rushed any part of the process. She showed such great respect, understanding and compassion for us and for Buddy that she will never be forgotten. The way she treated Buddy you would think that he was her special cat too. She took his body when we were ready. We never felt like we were just another customer but almost like we were family. At Passages they have a wide away of containers for the remains and other momentos that help memorialize a wonderful friend. Passages took every step imaginable to make a most difficult loss something that contains good memories as well. Memories of a peaceful passing and an end to suffering for our Buddy.

- Robert P.

Wildlife Removal & Repair LLC.

Joe and his assistant arrived on time and were professional and courteous. They quickly and cleanly went to work removing the old nesting material and cleaning the area. Repaired the opening so that the birds cannot return. They guarantee their work for two years. I would highly recommend them to family and friends.

- Kimberly M.

NUISANCE WILDLIFE MANAGEMENT

The individual who came out to the house was very polite, and explained exactly what he would do. He took the time to listen to my input, and was professional.

- Steven B.
Animal Removal Services in Nikiski
Business Description:

Pied Piper (formerly Paratex Pied Piper) is a full service Pest Control Company. Alaska owned, started in 1965, covering all of the State. Our service people are covered by Worker's Comp while on your premises (unlike "owner operators and subcontractors)! We carry a minimum of 4 times the State Mandated Liability Insurance.

Recent Review:

I have been struggling and battling with bed bugs for years at my parents home because they are elderly and can't do much on there own. Pied piper came and completly got rid of ebery bug in there home in an amazing 2 weeks. Unbelievable. So frendly and so helpful. They addressed and answered every concern I had. Well worth the price I had to pay.

Reviewed by Arthur M.

Business Description:

In-Person or Live One-On-One Online Tutoring for Any Subject, Any Age, Any Location. Standardized Tests: ACT, SAT, NMSQT, GMAT, GRE, ASVAB, ASTB, ISEE, HSPT, TEAS, TOEFL, IELTS, TOEIC Mathematics: algebra, geometry, trigonometry, pre-algebra, elementary English: grammar, vocabulary, spelling, reading, writing, listening, speaking, pronunciation, ESL, ESOL Research Papers: editing, proofreading, outlining, citations Computer: Excel, Word, PowerPoint

Recent Review:

Matthew was originally hired to assist my nephew in preperation for the Parochial High School Admissions exam. Building a relationship with Matthew was the best thing for my nephew. Matthew was very safe going into this situation creating a trusting a environment. Not knowing what he was walking into, Matthew quickly learned that my nephew's academic inabilities were far more important than preparing for an high school entrance exam. Immediately Matthew begin working on creating a plan of action. He is very patient, yet intentional about holding my nephew accountable. Moreover, he follows up and send reminders for my nephew (I.e. don't forget to bring your book home from school, remember to work on your math). Although we have a long way to go, it's safe to say that we are seeing some progress. Thanks Matthew.

Reviewed by Tyrone G.

Business Description:

Professional & Experienced USDA Licensed Pet Transport Service

Recent Review:

AMAZING!!! They were right on time for departure and arrival. A couple came in this HUGE Mercedes Benz van, no windows so people can't see pets inside. She had a crate that she could stand up in. I sent her food along. The dogs and cats and even a bird in the van were all comfortable and had plenty of room. I heard from them every day, telling me how Ella was doing, where they were, that she was eating, and was comfortable. Half way to California, she was the only dog left in the van, so they let her out of the crate and she drove while sitting on a bench seat. When they met my daughter, Ella was happy, bounded out, and all was well. I can't say enough good things about this company. They are TOP CLASS all the way. I heard from them at least twice a day. They were a retired couple and this is what they enjoy doing ... Ella enjoyed it too!

Reviewed by Cherie M.

Business Description:

We are located at the corner of Chugach and Industrial, next to Palmer Machinery and across the street from Palmer Middle School. Although open Monday through Saturday, we tend to be in and out quite a bit. Please call before stopping by to make sure that we are in the office.

Recent Review:

Found this place to be compassionate, caring and comforting in a time of grief. Was truly sympathetic for what we were going through. Described what she was doing and what would be happening during the process. Putting down a pet companion (17 years in this case) is not something I would like to experience again but if so, recommend Passages for the professional way it was handled.

Reviewed by Richard W.

Business Description:

Wildlife and animal damage control.

Recent Review:

I found a beloved chicken outside dead and i was unsure what had gotten it. i called to have them come out and he showed up about an hour later and walked around and told me it was a bird who got it and explained all the other predators that were around and what they would look like had they gotten into my coop! they were honest and didnt tell me i needed to set traps or anything other then the truth! as a new chicken owner it was amazing to have the knowledge and help they provided!


Reviewed by Scott F.
Explore Our Solution Center for Helpful Animal Removal Service Articles
Animal Removal Services in Nikiski