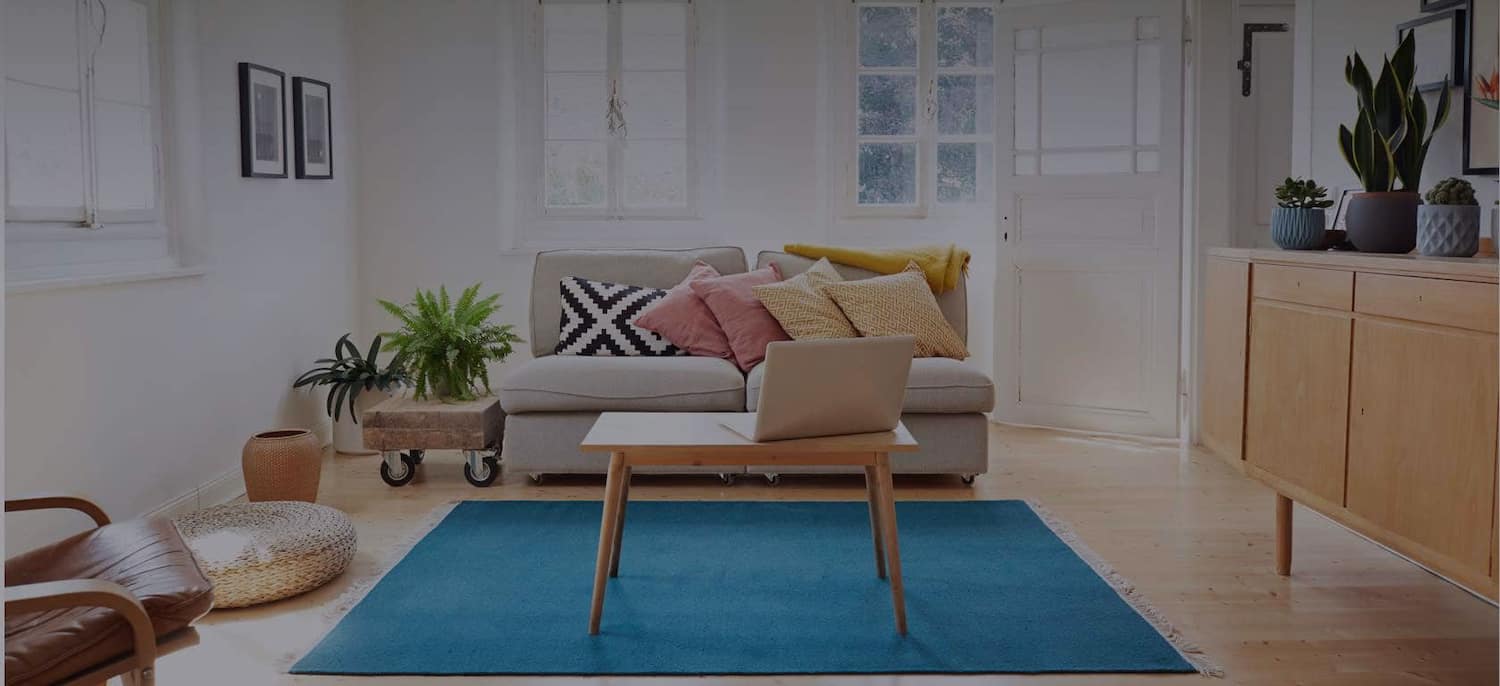 Get matched with top biohazard cleanup companies in Chicago, IL
There are 10 highly-rated local biohazard cleanup companies.
Matching on Angi
Share some details about your home project.
Within moments, match with highly-rated local pros.
Compare quotes and choose the best pro for the job.
Recent Biohazard Cleanup Reviews in Chicago
Newnam Restoration Services Inc

It went great. They are very informative and are helpful. They are also upfront about everything and willing to answer any questions I had. I can always get a hold of someone if I needed something unlike other company I worked with. Also when they follow up they are very professional about it.

PuroClean Disaster Services

Wow, if there was a way to give an A++++, Keegan and Eric at Puroclean Bensenville certainly deserve it. A bit of history: our 90 year old home in Westchester flooded for the first time ever in 2010, the result of a catastrophic "500 year" flood event. It was an absolute nightmare--the contractor

we hired initially turned out to be an unethical scam artist (see my other reviews on Angie's List for details) and had to be fired before the work even began. The company we hired in replacement came out a week later and did a nice job of clean up for a fair price, but we were still left with all the subsequent remodeling and insurance concerns. Fast forward to April 2013, and we are struck with yet another catastrophic flood, this one even worse than 2010. This time the back pressure from the sewers not only destroyed the basement again (including furnace, hot water heater, etc.), but geysered sewage into our first floor kitchen, contaminating and severely damaging it as well. We no longer lived in the house--after 2010, we moved to higher ground ;-) --but we still own the house and have a tenant. I was sickened by the thought of going through all of that again. Enter Puroclean. (Cue dramatic music and prancing white steed...). On the recommendation of our insurance agent, we gave them a call. Eric showed up immediately, and took charge with such obvious authority and knowledge that we pretty much just handed him control. He worked tirelessly with the National Flood Insurance Program (NFIP) adjuster to make sure that every possible item that was eligible for insurance was documented and covered. This is a direct quote from the long-time and experienced NFIP adjuster: "Eric is the best contractor I have ever dealt with!" The Puroclean workers did an absolutely excellent job of cleaning, hauling away debris, and sanitizing everything. They were respectful of our tenant and her family, and kept us as landlords carefully aprised of their progress. When they uncovered suspicious-looking ancient linoleum under layers of floor, they immediately stopped, took samples, and confirmed asbestos. Keegan quickly arranged the remediation team, who handled it with a minimum of disruption for the tenant. Once the damage was cleaned up, Keegan arranged for a sub-contractor to rebuild the kitchen. The prices quoted seem fair, and we are pleased with the progress. Due to waiting for insurance approvals, etc., the work is still in process, but Keegan and Eric have been there every step of the way. In fact, they both have a knack for making you feel like you are their only client and a friend. Any time I leave a message or send an email, they get back to me within a few hours (or sooner). I'm pretty certain that they never got a copy of the Golden Rules of Contractors, i.e.: 1. Never call a client back immediately; ignoring phone calls for days on end gives you an aura of mystery. I could go on, but I think you get the idea. If you have a disaster, these guys are the ones you want in your corner. Period

PuroClean Disaster Services

My basement was flooded twice with raw sewage within 2 weeks at the end of May & again in early June of 2011. PuroClean is a service partner of the company I worked with at the time. Matt Tuchband and his crew worked wonders both times, cleaning stuff I could not deal with. They removed everything

that was on the floor, storing what could be saved in my garage, piling the garbage in the yard, and arranging for the garbage to be picked up. Then they cleaned and scrubbed every surface that was affected. This was a most unpleasant experience. But, PuroClean helped me get back to normal, whatever that is

The team at PuroClean of Bartlett were awesome! Very easy team to work with. They understood my needs and acted very quickly! I use them for Covid prevention in my massage studio and everyone is very professional and knowledgeable. They really care and want to help you. They will help you find a

solution that is the best for your needs. I would highly recommend

PuroClean Disaster Services

Mindi, Keith, Mario, and the entire PuroClean team are fantastic. From start to finish, they were responsive and professional.

PuroClean Disaster Services

This is the first time we've ever had to hire a disaster clean up service. We are remodeling a second floor room addition. We knew there were mice living in the walls in that room and had been working with a pest control company to control their population over the last several years. We gutted

this room to the studs during the remodeling and when the old floor was being removed we discovered several dead mice and decades of mouse droppings and some fresh mouse urine in the floor joists. (We think the addition was built in the 1960s.) We had hoped to remove the debris and disinfect the area ourselves but the extent of the problem was beyond our ability to do properly and safely. I was happy to find A-rated PuroClean Disaster Recovery in Northbrook on Angie's List. I called on a Saturday afternoon and was connected to Sam, who patiently and clearly explained the whole clean up process and non-toxic but highly effective disinfecting product they used. I received a prompt estimate on Monday and the hazmat unit was here on Tuesday to work. The area was spic and span and the air cleaned. Since my construction was on hold until this mess was cleaned up, I appreciated how fast they moved. Everyone I spoke with was courteous and professional. They even removed at no charge some of the old flooring we had in our driveway. I would definitely recommend this company to others and will use them again if ever the need arises

Americas Best Exteriors, Fire, and Water Restoration

Amazing service , everything was complete in one day and the job was done quickly and appropriate . The contractors were polite and respectful. Explained what they were doing. Once the work was completed the clean up. I will differently use the service again and recommend the services.

Newnam Restoration Services Inc

Mike and Danny were very responsive to help walk me through the process and address my concerns/complaints to get the job finished to my satisfaction. I notice a huge difference in my AC efficiency after having the insulation cleaned & replaced, roof hole patched, and attic fan fixed after having a

raccoon family living in my attic for several months

Newnam Restoration Services Inc

The surprise finding of bats in our attic as part of a house inspection for the sale of our home left us shattered particularly when we found out that Country Insurance would not pay for any of the removal or remediation. We chose Newman because they go the "extra mile" and in addition to applying

a anti-fungal also apply a coat of specially formulated paint to seal smell and eliminate mildew. We are exceptionally happy with their workmanship. Their team of professionals kept us informed throughout the day and left the place clean

The body was found during a police wellness check. CSI was called by the local police department to transport the body. Once that was done, the floorboards of the room where the deceased was located needed to be removed and a bio-hazard barrier applied to the room. All of the clothing, bedding,

towels, mattresses, cloth-covered furniture, window treatments, etc. had to be removed from the entire house. Walls and remaining furniture had to be sanitized. Floorboards were replaced and new carpeting installed. The only reason I didn't give them an A on Punctuality is because the work took longer than I expected. Warning to make sure everything you want to keep is on their written list. I "lost" things I thought were on the list, but with the chaos of the death, etc. they never got onto the list
Last update on September 22, 2021
Biohazard Cleanup Services in Chicago
biohazard cleanup companies in Chicago
Companies below are listed in alphabetical order.
To view top rated service providers along with reviews & ratings, join Angi now!
Biohazard cleanup services that service Chicago