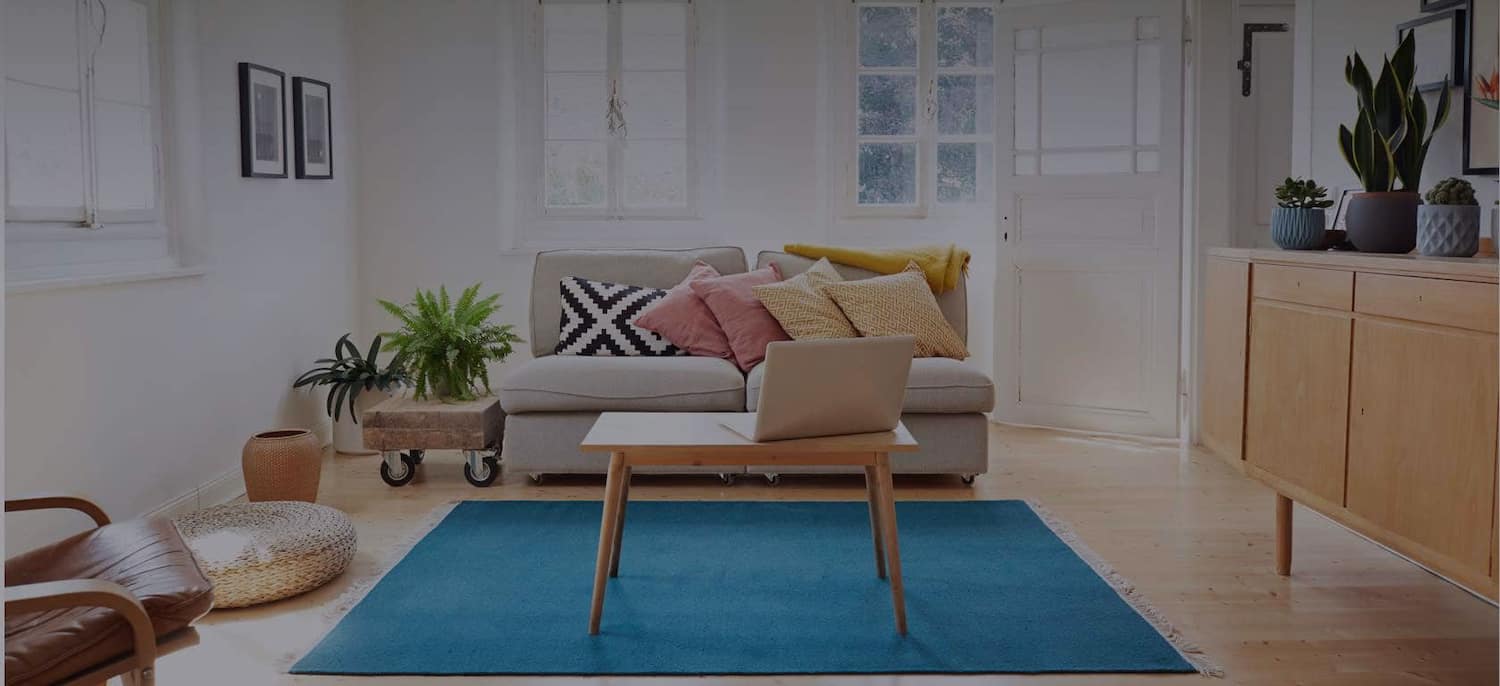 Get matched with top Wallpaper Removal Services in Austin, TX
There are 43 highly-rated local wallpaper removal services.
Recent Wallpaper Removal Reviews in Austin
We had a great experience with Tex Painting and would highly recommend them for anyone looking for a quality paint job. Patrick came out for an estimate and was very knowledgeable and took his time to inspect the little details on the current condition of the house. He gave a very thorough, itemized breakdown of the estimate and provided detailed steps to complete the job. He was very flexible with us as we decided to continue adding on more and more work for them and asked great questions to ensure we got exactly what we envisioned. Patrick was friendly, personable and a true professional and take safety precautions and wore a mask throughout all the estimates and walkthroughs. He was easy to reach via text and project managed the whole process from start to finish and would send regular updates on progress. The communication before, during and after the job was phenomenal. Lupe and his crew were awesome and friendly and did not take any shortcuts. They worked late to ensure the job was completed properly and on time. His crew was friendly and did a great job paying attention to the details, took great pride in their work and worked to correct any issues. They went above and beyond on our house and we cannot thank them enough for everything that they did. We used them for popcorn removal, retexturing, walls, doors and shelves. They did a great job in prepping the whole house to ensure everything was properly protected. The doors, walls and window sills, ceilings and everything looked brand new and modern. They transformed our home and brought new life to the house. No detail was too small for them and they made sure everything was put back up after painting. We can't wait to have them paint the outside of the home and look forward to working with Patrick, Lupe and his crew again.

- Long D.

21st Century Painting & Roofing LLC

They did a great job. It took five days because we had to move furniture from room to room as they worked on the ceilings. Scraping texture from ceilings is a huge mess but everything was sheeted in plastic to minimize dust getting into the other parts of the house, and wood floors were also carefully protected with padding. One part of the ceiling is 15" up, so they built scaffolding to reach it, and while up there, they took down and cleaned the chandelier as well, which was a nice bonus (we also replaced all the bulbs). This is the fourth time we've used 21st Century (previously, wooden front door refinishing, wallpaper and ceiling texture removal and painting three bathrooms, and stripping and refinishing a stained wood staircase railing), and I've never had a complaint. We always get multiple bids from A-rated Angie's List providers and 21st Century has always been at the low end, which is a nice plus. Highly recommended and at I don't see why I'd use anyone else in the future.

- UWE B.

21st Century Painting & Roofing LLC

I needed my medium-sized, kitchen textured and painted. I had three companies with high Angie's List rankings bid on the job. 21st Century was the mid-range bid. They provided the most comprehensive documented bid of the three. The fact that the bid listed everything the work team would do in detail made me feel confident in knowing what I was getting for my money. I also thought that if the company put this much work into their bids, perhaps I would see these same characteristics (e.g. detail-orientated and thoroughness) in their work. I did. The job took two days. The work crew was made up of the same two men both days. (I unfortunately did not write down their names and have forgotten them.) The work crew showed up on time both days. They were respectful of me and my home. They worked quietly and quickly (no loud music or banter) and were very professional. They did an excellent job of tapping the cabinets and counter tops, not a drop of texture or paint got on my floor tiles, and their drywall patchwork was excellent. As for the painting, they used rollers and brushes, and it turned out beautiful. After painting, they closely inspected all the walls (I assisted) to make sure the paint had gotten into all the nooks and crannies created by the texture. When we found spots needing a touch up, they hand painted the area to make sure it blended perfectly. They went above and beyond to make sure I was pleased with the outcome. Not once did I feel resistance or disrespect when I pointed out a spot, smudge or section I wanted touched up. Recommendations for improvement: The work crew did not do as good of a job cleaning up the wallpaper fragments left on top of my upper cabinets as I expected. Additionally, they used my garden hose outside to wash off their equipment and tools (e.g. air compressor, brushes and pans). However, where they washed their stuff left paint run-off in the middle of my yard. The paint washed away after a few weeks, but I would have preferred them to wash things off by the service fence. They also forgot to wash off the hose after using it and I had paint (splatter and hand prints) on my hose for a few weeks until it wore off. These three things are minor and would not prevent me from using or recommending 21st Century in the future.

- michael m.

21st Century Painting & Roofing LLC

It went well. I was on a tight timeline as carpet needed to be done also and everything had to be done by the end of the month (b/c it was being rented). He was flexible when I had some trouble deciding on paint color and he didn't get cranky about it. He did a good job on the deck and the kitchen cabinets look much much better than before, better than I expected.He made some recommendations about type of paint. He didn't ask for or take any money until the entire job was completed to my satisfaction, and I even offered partial payment when the job was half done. Gary put his bids in writing and was happy to clarify when I wanted a bit more detail and description on the scope of the job. I tried him out on Angie's list, buying a special he offered. The guy did such a good job that I requested a quote from Gary on this big job and I'm glad I did. He's easy to work with and professional. It turned out great with minor hassle and I'd recommend him for sure.

- Mary Ann B.

21st Century Painting & Roofing LLC

The head of the company, Gary, came as scheduled to give an estimate. He was friendly, professional and prompt. I left his crew on their own to do the job, and went to check the day after they said they were done. Where the new texturing met other surfaces (such as trim and tile) it was quite sloppy with some good-sized gaps that should have been caulked. Debris had been left in bathtubs and on counters and the air conditioning had been set to about 58 degrees. Driveway was littered with multiple cigarette butts. I called Gary who was very apologetic and sent another workman out promptly to correct the problems. The job was at the end done pretty well, for the price agreed upon; however seems like it should have been done correctly the first time.

- Virginia D.

21st Century Painting & Roofing LLC

Unfortunately, the painting was not done with very good quality, and I had to do a lot of touch-up work myself: removing and re-applying the caulk that they installed and re-painting edges that they failed to paint in a straight line. Fortunately, they reduced the charges because of the work that we had to do, which took most of two weekends.

- Daniel B.

Sam Rios and his team did an amazing job of totaling transforming the interior of my house and repairing major drywall damage, totally painting from top to bottom of the entire interior and replacing all of the interior doors and the flooring.

- Gary A.

Ultra Services Remodeling

Flaco and his crew are quite simply the best. The are timely and accurate with their quotes and true craftsmanship Flaco hires talented carpenters, painters and other handy work that one might need. Our before and after was stunning and Flaco provided great guidance and suggested changes to the remodel that really helped the final project. Great work all around.

- Joe D.

Everything went well. Sam had a floor tiler that he works with and time the floor installation (faux wood ceramic tile) coordinated with the other work. One wall had had its wall paper removed and the ceiling had had its popcorn texture removed and both surfaces were were patched and skimmed to be textured with a knockdown finish to match the other walls. Their trim removal was flawless and they were able to use the old trim (newly painted) over the new floor (over concrete previously under a carpet). The repainting after the refinishing looks great, and they matched the texture really well.

- Rick C.

From Bruce to his crew everything went as we were told except they finished in 4 days instead of 5. The crew showed up on time or early & worked till 5:00 or 5:30. They protected our belongings with great care. When they left, they moved the furniture back & cleaned up. The house looks beautiful!!!

- Emma B.
Wallpaper Removal Services in Austin
Explore Our Solution Center for Helpful Wallpaper Removal Service Articles
Find Wallpaper Removal Services in
Wallpaper Removal Services in Austin