Compare quotes from top floor polishers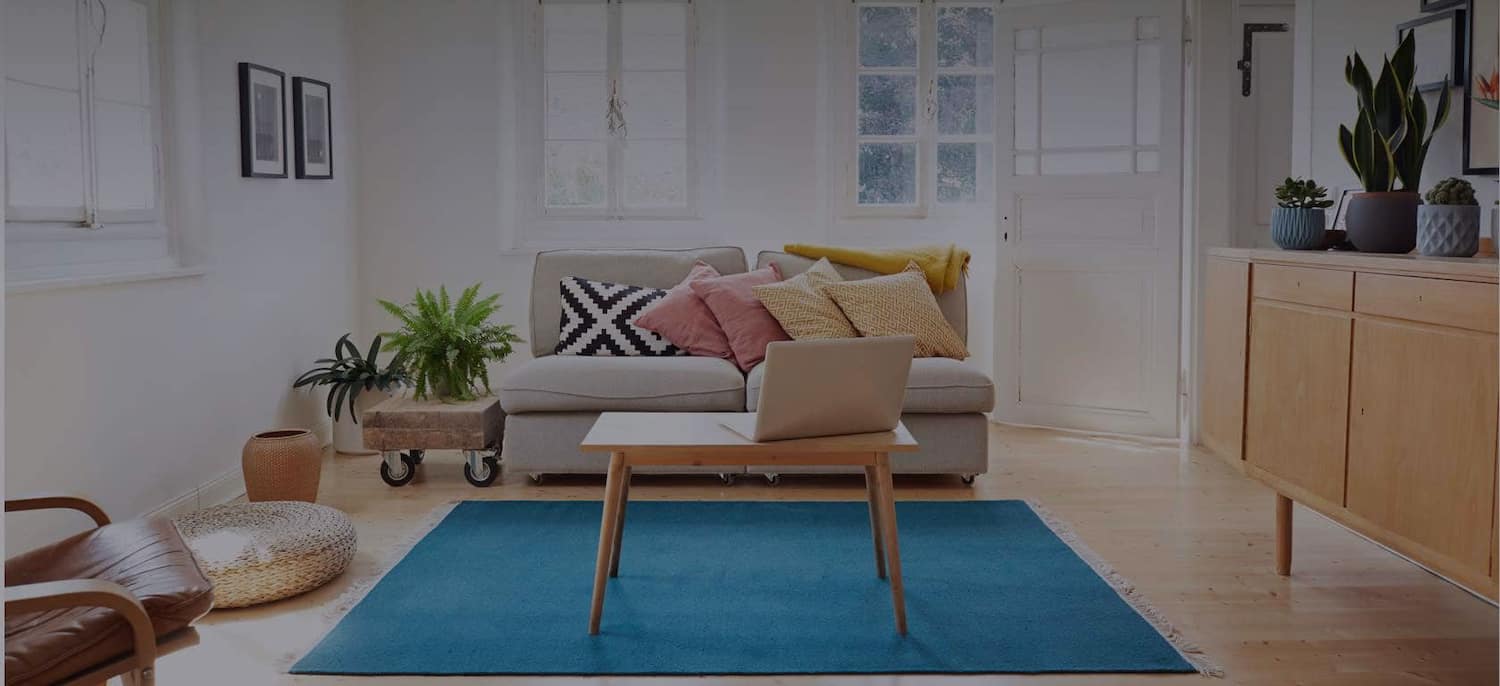 Get matched with top floor polishers in Austin, TX
There are 5 highly-rated local floor polishers.
Matching on Angi
Share some details about your home project.
Within moments, match with highly-rated local Pros.
Compare quotes and choose the best Pro for the job.
Recent Floor Buffing Reviews in Austin
Beau, his brother Aaron, and Charlie did a superb job in performing the work that we requested--they deserve an A+ for their workmanship, courtesy, attention to detail, and our needs. Be assured that I am not exaggerating because I have evaluated hundreds of individuals as a requirement of my job

and they are tops in the field of reconstruction and home repair. They are efficient, do not waste time, and give the customer the best value for their dollar. They worked for us off and on according to our schedule over a two month period of time to complete the tasks we asked them to perform. We would definitely call them back if we have similar work to be performed. Courtesy, respect of the client and their wishes, and professionalism were their greatest attributes

It went very well. Although initially I thought it was a bit pricey it turned out to be worth it. They cleaned everything thoroughly in the vacant condo. This included appliances, cabinets, walls, baseboards, doors, interior windows and floors. I paid additional to have the window exteriors cleaned

- also a good idea. And they stayed at it until everything was done. The condo was ready to move into and in my case to first be painted

Don's Paint And Body Shop Inc

I've used them for 3 different cars. They charged me a relatively inexpensive price. In the past, they repaired a bumper cover and steps on my truck. They've also pulled some dents out of my hood for me.

Don's Paint And Body Shop Inc

The results were very good. They delivered what they said they could. And they worked my small job into their schedule in a manner convenient for me. Brad took care of me !

On time, did a good job. Included my bathroom at no extra charge since my granite was in good condition.

It went fine for the most part. honestly, I have some "rough" patches on my granite countertops that were never polished correctly by the original installer. I was hoping this company could fix those areas since "polishing" is one of the things they advertise, but that didn't happen. those rough

spots still look/feel the same. (hence the reason for the "C" rating.) so my granite doesn't look any better or worse, but I guess now it's "re-sealed." honestly I have no way of knowing if it is or isn't, so I just have to take this company/worker's word for it. but the worker was nice, appropriate, timely

Austin Chandelier Service

Moved out and took a orange 10 ladder that was not his. will not return it reported him to the police

Metro maids came out to strip and wax our break room floor. After they were done the floors look super shiny in some spots and dull in others along with large swirl marks. They had to come out a second and third time. The second time the girl totally forgot about the job and it had to be

rescheduled for the following day. The third time they were late and had to reschedule for the following day again. That time they were doing the work until 3am Sunday morning. Our employees arrive at 7am. This is not enough time to let wax dry. No one even called to let me know this. There was also wax on everything. On the bottoms of all the cabinets, fridge, dish washer, and all the baseboards. The floors were still wet and could not be walked on. And the entire building smelled so bad because they did the job and just locked up. Didn't air the building out at all. The owner was completely willing to keep coming back as many times needed to fix it which is a good sign but after 3 times it was enough. The floors just looked terrible. We I asked for our money back, but were were only given 2/3rds of it
Buffing Services in Austin
Business Description:

With over 20 years of experience servicing the Austin area, we strive to provide a wide array of high quality, affordable services. We offer home repair, remodeling, make-readies, custom interior and exterior

paint, and many other services. Currently, we have five employees, and use professional and licensed subcontractors. ***We offer free estimates, price matching, flexible payment and financing available as well as.*** Call us today for your home repair and remodeling needs

Recent Review:

Very professional family-owned business. Excellent work. Very responsive. The main contact, Beau, regularly shared updates and ensured the work was high-quality and done in a very reasonable time. Would

definitely recommend them and use them again

Leslie P.

Business Description:

Please mention that you are from Angie's List to receive your discount. Planet Green Tile & Grout Cleaning has been in business since 2010. Our main objective is to satisfy the client. We go above and beyond

for our clients so they feel comfortable when using our services. Additional phone #: 210-627-879

Recent Review:

Mike and Miranda are very professional. They call the day before to confirm any appointment and arrive on time. Their bid was very competitive and the work was outstanding. They moved the furniture and

returned it to it's original position. They completed the work within their estimated time and budget. They were a pleasure to work with and I will hire them again. I highly recommend them

Ron F.

Business Description:

Austin Home, Residential, Commercial, & Construction Cleaning Service: 512-887-8507. We are a detailed, service oriented cleaning business. My employees are prideful in detail and service provided. We also

provide the following additional services: Power Washing, Window Cleaning and Gutter Cleanin

Recent Review:

This company is AWESOME! I cannot believe how great a job they did cleaning the house. I needed to get the house ready for birthday party for my Mother. They could not have done a better job. The house was

thoroughly cleaned and it was spotless. I don't think it has ever been that clean I would definitely hire them again and have recommended them to my friends

Mary H.

Business Description:

Full Service Residential and Commercial Cleaning Service. Trained, Friendly Techicians who can care for all of your cleaning needs. Including house and office cleaning, Commercial and Residential Steam

Cleaning and Low Moisture Carpet Cleaning, Upholstery and Leather Cleaning and Reconditioning, And Window Cleanin

Business Description:

B. E. Clean Carpet & Tile is a local and veteran owned company. The two owners worked for years to save enough to start the business with industry leading equipment. We are able to provide the absolute highest

quality service with all the specialized tools and equipment at a fraction of the cost of our competitors. We are equipped to clean carpet, tile, upholstery, stain and polish concrete, polish natural stone floors and countertops, clean air ducts and dry vents and much more. For more inf..

Recent Review:

Daniel did a great job. Our floors were much dirtier than we could ever have imagined. The tile and grout now look like new. We also had him clean the carpet (he got out some stains) and helped seal our grout.

Evan M.

Business Description:

Austin's locally owned and Eco-driven Green Cleaning. We make our own products with no Pre Fab ingredients and guarantee that they are ALL biodegradable as well pet and kid friendly! We want to protect the

earth and believe that the first place to start is your home. Schedule online or by phone. We offer discounts to payments made in cash

Business Description:

We are a full service Mobile car wash/detailing company. We are an environmental friendly company, our washes are completely environmentally safe. We are one of the VERY FEW who actually do go by EPA

regulations, we have absolutely no water runoff. We can wash anywhere, school, work, home, even on a mound of dirt

Recent Review:

Pristine did a superb job. I ordered this work in anticipation of trading the car in on a new one. I paid $205 but estimate that their detailing added close to $1000 to the trade in value. The dealership

complimented me on how clean the interior was in my 10 year old car

sharon k.

Business Description:

Cash, Credit , Financing. Additional address - Austin TX, 78748 .

Recent Review:

They did a good job and the price was about half the cost of what I had expected. The came out to give me a quote and I was impressed with that. Then, when they finished, the final bill was even lower than

the quote since they had finished quicker than expected. I would give them all A's and I would use them again

Roberta L.

Business Description:

Snipes Homes is the most detailed cleaning service. The first visit is always a deep clean to bring your house to our standards. We always work around your schedule and we are adept to changes forseen or not.

Snipes Home Services also does small home repairs as well as painting jobs. We are always on time and our prices are unbeatable

Business Description:

Work is typically performed onsite for homeowners, contractors, and homebuilders. Billing procedures: payment is collected at the completion of work.
floor polishers in
Austin
Companies below are listed in alphabetical order.
To view top rated service providers along with reviews & ratings, join Angi now!