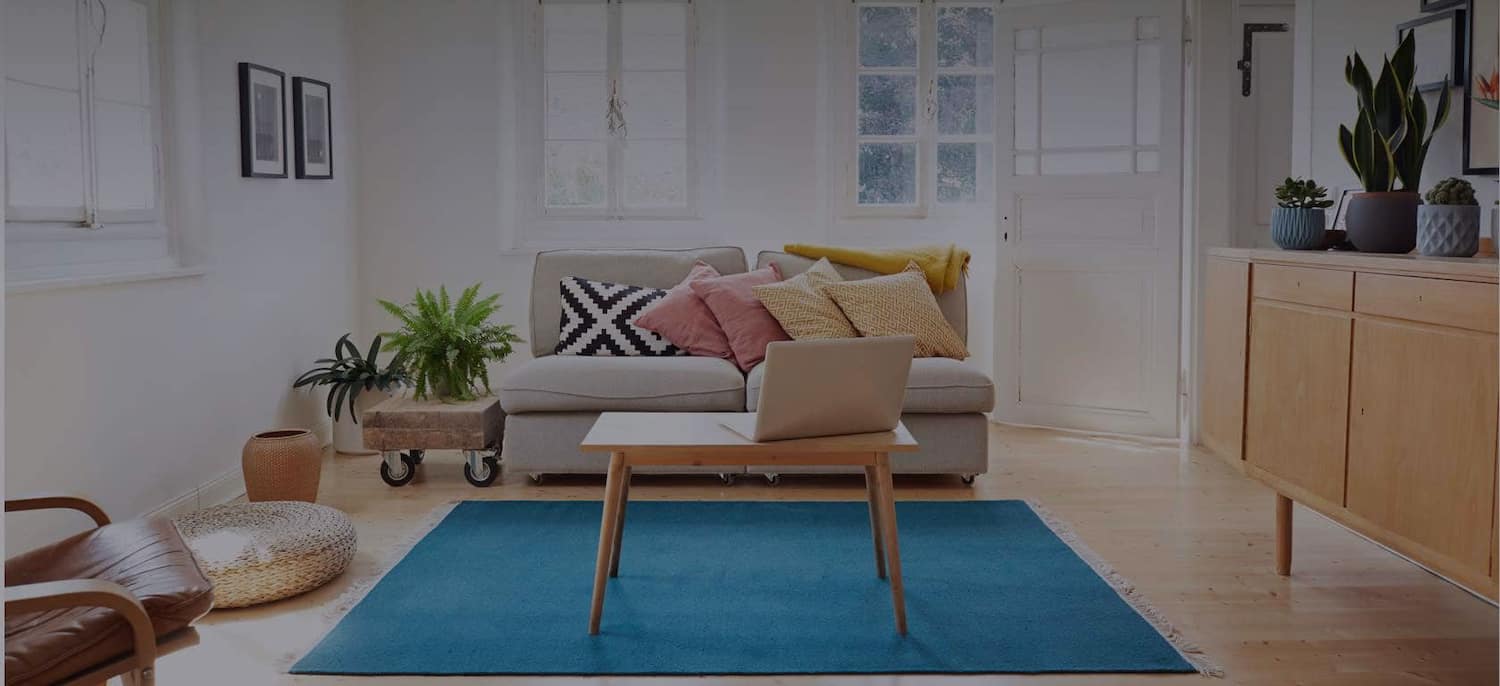 Get matched with top Cabinet Makers in Lovingston, VA
There are 9 highly-rated local cabinet makers.
Recent Cabinet Makers Reviews in Lovingston
Wonderful. Very professional and great to deal with. I highly recommend them and would use them again.

- Kathleen O.

I was nervous about doing a remodel. After reading great reviews I selected DIY Kitchens. My kitchen remodel exceeded my expectations, far more than I could have ever dreamed. Not just because of the high quality of products used. No, I can buy pretty countertops and just the perfect sink at any big-box store. What made this project special were the people DIY have on their staff. I met designer Pasha after sending an email from their website. I knew as soon as I met her that he would be the one who could design an amazing new kitchen for me. That's exactly what he did. He used her considerable talents and skills to imagine a kitchen I could NEVER have conceived. In fact, I looked at the first design and said, "That's it!" Next, I met Jeffrey, their contractor. This is a man who has never uttered the word, "no." He only says, "We can make it happen." Once Anthony came onsite, the project ran like clockwork. His team arrived on time each day, dealt with a curious homeowner (me) who was onsite as well, and left each workday with the site neat and tidy. It was a pleasure to have them demolish my kitchen and build a new one! Contrary to other reports of people who have experienced general kitchen remodel with different contractor nightmares, I can't tell you how grateful I am to Diy Kitchens Baths that this project went so smoothly. I rarely had to make any decisions, I didn't have to worry about mistakes or errors, and best of all, they finished the project when they said they would. I paid a considerable sum, but I got exactly the kitchen I wanted and the whole experience was amazing. I am posting before and after photos for you to see. The only problem I have now is my bathrooms are jealous of the kitchen. I'll have to hire DIY Kitchens again in about a year to make sure my bathrooms feel important again!

- Karen M.

We were very pleased with the outstanding work of Sean and Talha and the rest of the staff from Boss Design. We hired Sean to redesign the interior of our entire home. He and Talha put together a plan that we absolutely loved. The furniture they suggested looks great and is very functional. Our primary purpose was to increase seating in our home and to spruce up the look. They were able to accomplish this. In fact, we had them order outdoor furniture as well. We have been so pleased. They were wonderful to work with. The customer service was outstanding. They are very creative, but found opportunities to combine many of the things we already owned into the redesign. They asked about our interests and found ways to mesh our passions into their schemes. We would definitely recommend Boss Design for someone looking for interior design of their home.

- Vera M M.

I highly recommend HCC Remodeling and their team of experts for any home improvement projects to anyone who needs quality professional work at reasonable rates that can be trusted. HCC made it easy for me as an investor due to their extensive construction experience. They were able to complete the entire project without the need of hiring a 2nd or 3rd contractor. Teardown and removal, framing, wiring, plumbing, drywall, painting and cabinet installation was completed to perfection!!!!!!!! It was refreshing to be able to discuss design ideas with Scott and receive his recommendations on how to improve my vision. I will continue to contract with HCC for all my future home improvement needs. I give them a thumbs up. Their work is beautiful.

- Tafari T.

DIY Kitchens did a great job remodeling my kitchen and building a mudroom for a good price and in a timely fashion. Whenever something came up during the process my concerns were quickly addressed and I loved the finished product. Very happy with my new kitchen and mudroom. Installed new white shaker cabinets, (very good quality for its price) black granite with leather finish, farmhouse sink, subway tile, plumbing, hardware and etc. Pasha was always and time and very responsive. I recommend DIY kitchens and I would hire them again. Will add photos later

- Janice E.

TOP Quality Home Improvements LLC

Top Quality responded quickly to my phone call and was able to come a few days later. They did a very good job with the small tasks I needed done. The size of the job didn't deter them (with a minimum of two hours work). I would hire them again for handyman jobs around my home.

- Dennis O.

TOP Quality Home Improvements LLC

Tom is great - we hired him to fix wood flooring that a previous contractor had seriously screwed up and left unfinished. Floors now look great! We also had him move kitchen cabinetry up in order to accommodate a slightly too tall new fridge (oops). Cabinets look like they've always been where they are now and tie seamlessly into the cabinets on both sides. Not only does he do great work, Tom is personable, reliable, and delivers high quality work. Already in talks with him to knock a few more items off our to-do list!

- Lisa F.

TOP Quality Home Improvements LLC

Tom was on time, completed his work, cleaned up the area and even hauled away the packing the cabinets came in. Perfect job, very trustworthy and fair prices for great work!

- Robert S.

TOP Quality Home Improvements LLC

While I have given Tom's pricing a 'B' rather than the 'A' as I gave in all the other categories, I think his pricing, while on the high side, is completely justified. It's the only way that he can guarantee the high quality of his work, and if you care about your house it is well worth it. In addition, because of the breadth of his skills and experience he can do excellent work in a variety of trades, saving you a lot of hassle trying to find multiple competent individuals. The breadth and depth of Tom's experience also make him an excellent resource for advice if your house or your project may be a little out of the ordinary. He's willing to be a partner in your project and doesn't just look for the easy, cut-and-dried job. This sort of attention is worth a lot. A thank you to Tom and his amiable associate Mike

- David B.

Overall it went very well. Once I let Jim know that I wanted suggestions, he gave excellent guidance and opinions on everything from the counter vs island patterns to the perfect handles on the cabinets. I wouldn't have thought to use the pattern on the island that he suggested, but am eternally grateful that he assisted in choosing the complementary counter designs. Charlie is absolutely the best, most talented craftsman. A pleasure to work with, too. He finished off the opening for the microwave in a way I never would have imagined. It looks wonderful. We did have a problem with the island cutout for the range being too large. It was fixed to our satisfaction, but initially the communication wasn't stellar on how it would be resolved. Bottom line, however, is that when I pushed, they more than came through, and I would use them again. The kitchen looks incredible. Cannot tell it's not real wood. Charlie is a perfectionist, so we had to wait for new drawer fronts to be made because he wasn't happy with how the first set came out. And he was absolutely right. They show up on time - from Jim when he came for the estimate, to the workers when they executed the plan. They didn't leave until I was satisfied. They cleaned up really, really well, every day they were here. They were great with our dogs and cats. One tip that worked really well for us and them: After they left the first day, I went did a detailed inspection, and left little post it notes wherever I found a place that needed to be addressed. Seams that needed finishing, uneven edging, places with small chips. The next morning they thanked me for the multitude of post its! I was afraid I might get static. But no! One of the guys took photos of each one, sent it to the boss, then as they fixed each item, they took the post it down. At the end of that day, most of the post its were down, and the items they didn't get to were fixed over the next day or so. Post its stayed up til each was addressed. I would recommend them, I'd use them again. The price was reasonable for the amount of work done. I trust them all. The kitchen looks really great. What else can you ask for? A note on the photos: my husband did the backsplash and the flooring after Kitchen Doctors were done, and these pics don't have the finished backsplash, and most have the old messed up flooring. Focus on the counter, the island, the cabinets. Those are all the work of Kitchen Doctors.

- Mary R.
Custom Cabinet Makers in Lovingston
Explore Our Solution Center for Helpful Custom Cabinet Maker Articles
Cabinet Makers in Lovingston