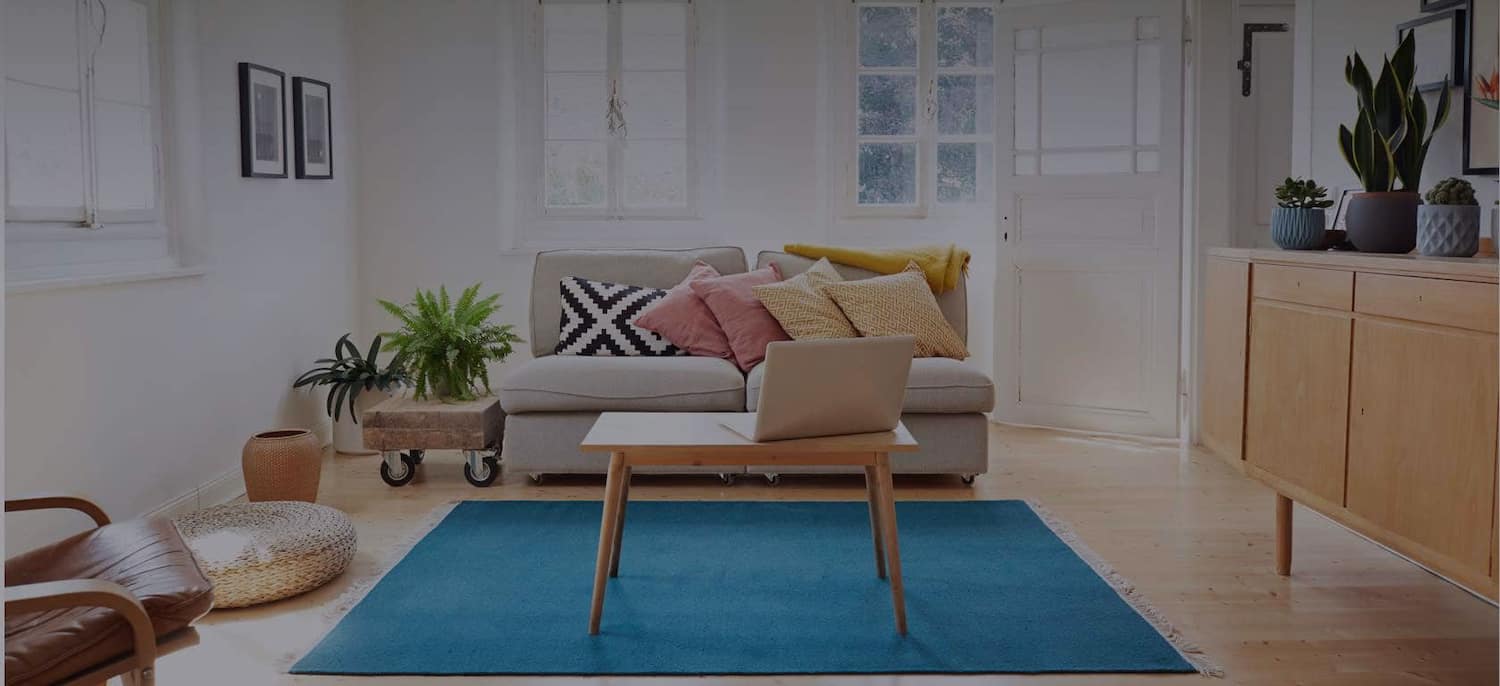 Get matched with top Leaf Removal Services in Bolivar, OH
There are 2 highly-rated local leaf removal services.
Leaf Removal Services in Bolivar
Canton,OH

Angi Certified Businesses

These Businesses meet our standards of certification, which include:

The owner, principal, or relevant manager passing a criminal background check
Required to have applicable state and local licenses
Maintain an average star rating of 3.0 or better on our network, if they have at least one review
Paying to advertise their services
Meeting any other eligibility criteria required by Angi

Business Description:

I am a local landscaper. I specialize in mulching, hedge trimming, lawn mowing, leaf cleanup and more! I offer competitive pricing and provide you the quality, honest, and proven work that you deserve.

Recent Review:

Awesome. Brady has been super attentive to my requests & he lets me know about the small things (that aren't small to him)! My yard look beautiful after he cuts it. Would highly recommend him.

Reviewed by Mary Beth L.

Business Description:

Another Phone Number 937-926-6531

Recent Review:

When hiring out, I usually expect at least something to be missed, or done in haste. I found nothing lacking here. Johnny and his men removed a huge Locust tree, leveled it with topsoil and finished it off with grass seed and straw. They trimmed our Japanese Maple, River Birch and other trees expeditiously and cleaned up way beyond my expectations! This family business does it right, and they are among the best I have worked with. This coupled with their VERY competitive quote made the whole experience very satisfying.

Reviewed by Neil H.

Business Description:

There are three words used consistently in our profession: design, build and maintain. Aura Concrete & Landscaping's foundation is built on making these come together for you, the client. Our loyal base of residential and commercial customers are the foundation of our success. Through personal recommendations by our satisfied customers, Aura has grown into a comprehensive concrete & landscape design, & construction company that can meet your every need.

Recent Review:

My husband and I decided to expand our existing driveway to make room for his work truck and to give the kids more room to play. I called Brian to get a quote which he was able to go out immediately and call me with a quote. As with most major purchases, we got a few different quotes from a few other companies. Brian was right in the middle when it came to pricing. I have seen his work and was really impressed so I was excited to work with him. He told me that his schedule will allow him to get to us mid-September or early October which was great for us. He recently came over to the house and told me that he would be able to get me into his schedule the following week - which was amazing! When he and one of his guys came over to measure and spray paint my lawn (which is still there), I mentioned to him that we have received a price from another company that is $1,000 lower than him. As soon as I said that, his whole demeanor changed. Almost as if he was appalled that I got another quote. Mind you, I did not sign the contract. Brian told me that he would not budge on the pricing and he would not honor the contract that stated he would cut the curb - he would only expand the driveway. Later in the day, speaking with my husband about what Brian had told me about the layout of the driveway, my husband had more questions. I had asked if Brian could talk with my husband since I was the middle man. My husband called and spoke with Brian and told him that instead of him cutting the curb (which was listed in the contract), we would want to get a price for him redoing the entire driveway including the expansion. Brian told my husband he would pull the dimensions of the driveway and get back to him. The next day, Brian sends my husband a text message (not even a phone call) saying he has work to do in Columbus and his pricing would never beat the other company. He never gave us a chance to use his services. He got defensive about us getting a new company quote. He was very unprofessional by texting and not calling. I would NOT recommend him - regardless of his work.

Reviewed by kelly w.

Rating Not Available

Pros who have not yet received a review do not have a rating displayed.

Business Description:

Delisle lawn & landscaping is a small family owned business that is trying to grow based on PSALMS 1:3. We offer unbeatable prices with quality work you deserve. We are always accepting new clients and It is our goal to provide the best service we possibly can in a timely fashion. No job too big No job too small we will get it done and we serve all 4 seasons. See what were about by scheduling a FREE ESTIMATE today.

Rating Not Available

Pros who have not yet received a review do not have a rating displayed.

Business Description:

Affordable Lawn Care and Snow Plowing Service is proud to serve Richland and Ashland counties! We pride ourselves in top-notch customer service, quality work and giving our customer more value. Our areas of expertise include: Lawn Maintenance Services Edging Pruning Fall, Spring and Storm clean-up Mowing Mulching Snow Removal Services Don't see it on the list? Call us today for a free estimate! Affordable Lawn Care and Snow P...

Recent Review:

Good quality service, always performed without requesting, professional and affordable as company name says.

Reviewed by Elizabeth W.

Business Description:

JJL Handyman Service is a company that keeps well trained professionals at its side for just about any situation that arises in a household. We specialize in Home remodel and repair but have well trained professionals with YEARS (usually 10-20 years+) of experience in a vast multitude of services as well. They all have been highly screened and references all checked out, all background are clean and they are all top of the line in their chosen fields. They are all kind, prompt, and reliable a...

Recent Review:

Bad I don't think thay new what or how thay put the valley metal on wrong So when it rained the water came in trashed the new ceiling And walls and the wood floor.

Reviewed by Don S.

Business Description:

Superior Subcontracting Services

Recent Review:

Kept making promises of when the job would be started then would keep putting the start date.

Reviewed by Edward S.

Rating Not Available

Pros who have not yet received a review do not have a rating displayed.

Business Description:

Let Walker Lawn & Landscape be your complete landscape service provider this year. Call today for your free estimate and lets make your vision a sight to see!

Rating Not Available

Pros who have not yet received a review do not have a rating displayed.

Business Description:

De Gordon Property Service was founded on the beliefs of helping, building, restoring and assisting the community in every need. We want to be the premier company for any and all your property needs, from advocating local reputable contractors to assisting you the customer with one contact for anything your home or business needs. We believe in giving our customers the best prices with the best service the community has to offer. We offer maintenance plans for rental properties, homes, and...
Recent Leaf Removal Reviews in Bolivar
They were very hardworking and helpful. Had them check a window for leaks and they discovered and showed me that three windows needed replaced. I had all five windows replaced with matching easy to clean vinyl windows. They repaired the rotten wood and fixed the siding afterwards. While they were here they gave more helpful suggestions for my yard and I had them clean up leaves and prune some plants. Now my yard is ready for winter and spring time. Everything they have done for me has been exceptional. I have used them before for a substantial outdoor project. I have had no hassles when using this company and they have done a marvelous job at what they said they were going to do. They are very hard working, professional, dependable, helpful and a delight to work with, I will use them for future projects as needed and highly recommend them.

- jamie r.

Communication was incredible! From our initial phone call to the completion of the project, Tim was always easy to get a hold of. He would usually call us!! His workers are very hard working and worked through some pretty bad weather. These people are incredibly knowledgeable. True professionals! HATS OFF TO STEP BY STEP!!!!!!!

- Deborah S.

When they called us back right away and scheduled a appointment and actually showed up and delivered a quote they were put to the top of our list. This was a large project and we wanted to make the right choice. We had extensive landscaping and we felt comfortable from the beginning with Tim and his company. His suggestions for improvements were much better than others we talked to. We called many companies and it was a challenge just to get other estimates to compare to theirs. The workers were very friendly and accommodating and always cleaned up after themselves. They always made sure the driveway was clear for us although we didn't even actually live there. Although this report should have been filed many years ago, I finally joined Angie's List to file a report. We plan to have them out this spring for some additional work. Based on the reviews they have received since we had them out, it appears they still perform the same quality of work that we received years ago.

- Robin C.

Office,Tim and company were a delight to work with again. As always they do superb and timely work and I would recommend them to everyone. My yard is cleaned up and ready to go for the year.

- Deborah S.

Tim and his crew were excellent to work with. Debbie was so pleasant to associate with. We were very surprised that after she scheduled our appointment that she showed up driving a dump truck to deliver dirt and then came back after the job was done to check on things and take care of the paperwork. The work was done as presented and everything was done timely and professionally. They made no messes and you would not know they were even there other than everything is fixed and beautiful. They will be mowing our lawn, fertilizing our grass and doing our snow removal next winter. I would not hesitate to consider them for future work or recommend them for any work that they do.

- Amber B.

Athens Lawn & Gardening Inc

I will NEVER use this man (Kevin Martin, owner), his company, or his associates again! While he started out communicating with me very professionally by e-mail, after I discovered that he had an "F" rating with the Better Business Bureau, his attitude, language, "professionalism", and behavior began deteriorating to the point that it was offensive and disgusting. Unfortunately, I did not think to check his rating with the Better Business Bureau until the evening before the work was to be done. Because (1) he had spent a great deal of time with me during the estimate (which included estimating some handyman jobs), (2) we had already made the work/payment arrangements to take place the next morning, (3) we had agreed on exterior yard work only, (4) I had been unable to find anyone else in the area willing to show up to do the work, and (5) frankly, I was afraid to back out at the last minute, I had him go ahead with the work. I did, however, e-mail him to let him know (tactfully) that I had discovered his rating with the BBB, primarily so he would know that I would be evaluating his work with a close eye. Unfortunately, I did not receive his reply to that e-mail until he was already engaged in the work, or I would have cancelled it then and there: His communication suddenly became nasty and vulgar (though not toward me personally), and from that point on, the entire thing was a downward spiral. The yard work was acceptable enough, though nowhere near what he claimed was "better than any city park." (This was at an out-of-town location; I was unable to be there while the work was performed, so I did not see it until after the fact.) I paid him only half of what we agreed to on the firewood because he (1) put it in the wrong place, (2) brought pieces that were not useable because they were HUGE in diameter, too long for my fireplace, and/or rotting, despite my specifically having given him instructions on all these details. Worst of all, he or one of his workers entered an outbuilding without permission (it had an unlocked padlock on it), and I discovered that at least one item had been stolen. (There was a hodgepodge of stuff in there, and more may have been taken, but because I just bought the place and the items had not been put there by me, I wasn't familiar enough with the contents to know what all was missing.) Although I mentioned (and he acknowledged and blamed on a worker) that someone had entered the building, I did not even confront him about the theft because I think it would have brought even worse trouble from a man with whom I never want to have contact again. Initially, I had considered hiring him to do some indoor handyman work also, but now there is NO WAY I will let this man inside my house! Furthermore, he seems to take pleasure in bashing other people's work and claiming that he is a rare bird who does impeccable work that no one else can match and that he rarely makes mistakes. (I had to laugh at the fact that the sentece he wrote claiming this contained three mistakes!) In addition, he freely uses derogatory and offensive language to refer to people against whom he is exceedingly prejudiced. When I mentioned my displeasure with his vulgar language and unprofessional attitude in general, he had the audacity to blame it on PTSD from his military experience. (I happen to be a retired mental-health professional; while the man may or may not have PTSD, the behavior he displayed is most certainly NOT a result of PTSD!) His web site is impressive--primarily because he has a "slave" (his word) who designed and manages it for him--but don't be fooled. I have owned a home and property nearly 30 years and have had my share of negative "learning experiences" in the home/yard maintenance arena; this man by far represents the worst of them. Even if he had done top quality work, I would never, but never hire him, his company, or his associates again!

- Suzanne K.
Explore Our Solution Center for Helpful Leaf Removal Service Articles
Leaf Removal Services in Bolivar