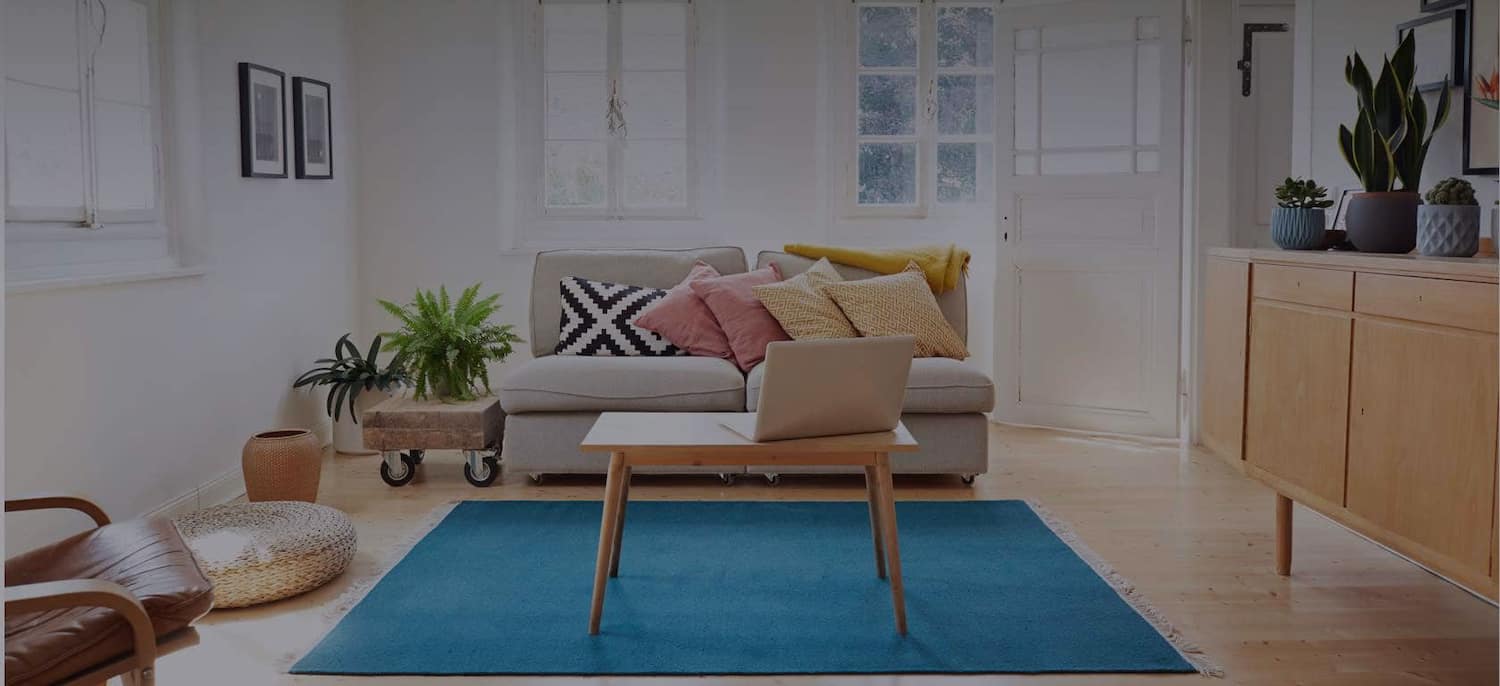 Get matched with top Waterproofing Contractors in Ashland, OH
There are 7 highly-rated local waterproofing contractors.
Recent Basement Waterproofing Reviews in Ashland
Went great. Very professional from the first phone call to the end. It was scheduled 2 months in advance, the workers showed up on the day they were scheduled and finished on time. It took 2 1/2 days. The crew cleaned up and aside from some dust in the basement and some new concrete you would have never know they were there.

- Chris W.

job went well they drove 2 hrs to get here and was on time ,Worked hard all day then drive home 2 hrs back the next day and done in a good time..Fellows know what there doing and dont mess around,just like the co to get them some more equipment and a new truck,but overall excellent job

- david g.

We were pleased with job and Adam and his crew. Have recommended and will recommend in the future!!

- Carol R.

Pioneer Basement Solutions

I interviewed three companies. Pioneer had the lowest bid and had the most professional presentation...though one of the companies wanted me to use them and went down on their original bid so I'd switch. Why didn't they give me that price to begin with? They came the first day with two jackhammers to put a trough in my damp basement floor edge...the lowest concrete block on the wall was damp. The second day they inserted a drain and cemented over the area so that water wouldn't collect in the block. They cleaned up perfectly---and it was a dirty job due to the concrete dust.I highly recommend them

- jennifer m.

Hart Masonry & Waterproofing Inc

Crew arrived on time. Polite and courteous. Kept me informed as the job progressed. Kept the job site extremely clean. Foundation looked in perfect condition. Made every effort not to disturb my shrubs and plantings.

- Elaine E.

Very smooth guys were great, only took three days and they were courteous and very professional.

- Holace H.

Eco-Seal Home Solutions, LLC.

Eco Seal Home solutions did a wonderful job, better than we expected! They showed up on time and did the job quickly and efficiently. They are an honest company that does what they say they will do. The crew guys were knowledgeable and friendly . I would definitely recommend this company to anyone needing any basement waterproofing or foundation repairs!

- Joe M.

We had started tile replacement in front of our house at the beginning of the summer. We dug by hand until a wall of dirt collapsed making it impossible to finish the project safely. From our first phone call to Matt Emerson, he was professional and knowledgeable. I talked to him on Tuesday afternoon and he was at our house on Thursday morning at 9 a.m. to do the job. He described how to correctly finish the project. (We had thouroughly researched tiling before we began.) He brought another worker and a small backhoe to finish the job in one day. (The temperature was 97+ that day, too!) He also brought in and loaded a dumptruck with the discarded soil. His team worked steadily and cleaned as they went. The price was reasonable, but the other companies weren't able to give us price quotes, so we're not sure how the price compares. Having started this project ourselves, though, I believe what we paid Fire Side was well worth it. We could have saved a lot of time and trouble by hiring them in the first place. We are very pleased with the results and highly recommend the company.

- Patti H.

We did not buy the service, but this was not the fault of the representative or the company.

- Michael M.

My wife and I moved into our house over a year ago, and ever since then our basement had numerous areas that would slowly leak water after every storm during this terrible year of rain. I interviewed several perspective companies for this waterproofing project, and only Dan Gallagher proposed a solution for every basement trouble spot. In hindsight, had I used any of the other companies, we would have spent more money and one of the troublesome areas would still leak water. There was an area in the basement behind the garage that showed water damage, and Dan Gallagher proposed breaking through the concrete floor of the garage and fix it directly. No other company suggested this, probably due to the difficulty of having to break up concrete, dig by hand, and re-pour concrete. The other companies said waterproofing the rest of the house would resolve this problem area. I was a little hesitant about cutting up my garage floor, but I am glad Drytech did it because this area would not have gotten fixed any other way. As for the rest of the house, I was also very pleased. I received daily updates on their progress. The job took 20 days to complete, but there were a few days that work could not be done due to weather (rain) and holidays (Thanksgiving). It was only a two-man crew, so Dan and Kevin had to work very hard through very cold conditions. They cleaned up very well, and they protected most of the grass with plywood. The reason I gave a "B" for responsiveness and punctuality is due to the fact that we signed the contract on July 15, 2011, but they did not start until November 18, 2011. This was frustrating because the proposed "breaking ground" date kept getting pushed back (when we signed the contract, we were told to expect them to start at the beginning of October). After talking with Dan and Kevin, it was understandable because all the rain this year prevents them from working some days and they had some helpers leave for other jobs. I am just thankful that they finished before the snow started this year. Drytech was well worth the wait! Our house has only been waterproofed for less than a month, so only time will tell if all the problem spots have been fixed. I will update this post if there are any issues.

- PED P.
Basement Waterproofers in Ashland
Business Description:

Basement Care has over 40 years of experience in the waterproofing business. We are locally owned and operated, fully insured, licensed, and bonded. Our reputation is among the best in the basement waterproofing industry. Our employees are fully covered under Ohio Worker's Compensation for your protection. We supply every prospective customer with as many references as needed to ensure the best possible decision about our company and workmanship. FREE Inspections and FREE estimates!

Recent Review:

horrible. Repair not done correctly, will not honor lifetime contract, took money from a military veteran and senior citizen. Basically not a good company. Stay away from this company.

Reviewed by John D.

Twinsburg,OH

A Super Service Award goes to providers who have achieved and maintained a superior service rating on Angi.

Business Description:

Ohio Basement Systems, founded in 1999, is a subsidiary of Groundworks, a family of companies that offers superior, proven solutions for your foundation repair, structural repair, crawl space encapsulation, dehumidification, and concrete leveling needs. Ohio Basement Systems is a recognized accredited member of the Better Business Bureau and Home Builders Association of Greater Cleveland. They devote years of experience, industry knowledge and specialized training to help customers protect th...

Recent Review:

They Said it was a ONE Day Job, it Started Friday an it is Now Tuesday an they are not Finished an I finally Got a supervisor to come look at my job today an his Comment was this is not what we are about ,I'm sorry this happened,, But never an offer do refund any money for Wasting peoples Time an **** poor Workmanship an the Dehumidifier was flooding into my finished part of my Basement, the Electrician placed an Electrical box under a water drain,, not very Smart, He did not put my panel box cover back on an maid one **** of a Mess with Sawdust all over my personal Property, an Clothes,, the Sump drain was leaking an they Pulled my Drainage plumbing out from the wall to install the sump Drain an caused it to leak,, Umm Fail.. the sump outside Drainage is very ugly/poorly installed an sticks out of the Ground 3 1/2 inches so you cannot mow over it,, The Basement steps where lifted an pulled on so may times they are now in need Structural repairs so No one gets hurt in the future,!!, Their Management team seem to have a Communication Problem as they Do not reply to you an all you get from anyone is we are going to have a meeting an get a Plan together,, Well you do this for a Profession,, I suggest you Get your **** TOGETHER,, Your Customer service Sucks, an you seem to Not want to give refunds For **** poor work an Wasting Peoples Time an their Vacation days wasted an **** poor Quality Control... I was to have my Other house done for a lot more Money, Not gonna Be Using you for this Job an I will reach out to All my Veteran Friends an inform them NOT TO USE YOU,,,!!! I've SINCE had more issues Sump pump blowing fuse,, they recommend a $1100.00 Battery backup SYSTEM, THEN IT'LL TAKE 3 MONTHS TO INSTALL.. I I had to install a French drain to get the Water away from my Foundation as they only put it 10 feet from the house an it just kept running back into the house,, during my Drainage install I found THEY/ THIER CREW boke my downspout drain tile an never fixed or told me,,, I've called an text NO NE WIL CALL ME BACK....

Reviewed by Brian S.

Business Description:

Construction company and consulting engineering firm for residential, industrial, commercial, institutional, and retail clients.

Recent Review:

Really well. Everything was done that was agreed on. Josh and his his crew showed up on time, stayed in touch when waiting for materials, and stayed in touch after the job was completed.

Reviewed by Jason J.

Business Description:

We are a trenchless sewer and water contractor specializing in Pipe Bursting and Pipe Relining. We also do high pressure sewer cleaning, sewer snaking, and camera inspection. We offer a free mainline camera inspection with every estimate, at no cost and no obligation.

Recent Review:

It was great. I have used them for several jobs. The team at Underground connections is always very responsive and informative when they are on the job. They have never tried to oversell me.

Reviewed by Uriah M.

Doylestown,OH

A Super Service Award goes to providers who have achieved and maintained a superior service rating on Angi.

Business Description:

At Reliable Excavating, our company is based on the belief that our customers' needs are of the utmost importance. Our team is committed to meeting those needs. We welcome the opportunity to earn your trust and deliver you the best service. No job is too big or too small for our experienced team. We specialize in all aspects of excavation work including grading and sloping, pond installs, storm and sanitary line installs and full site preparations including demolitions. Call today for a free ...

Recent Review:

The job went well. The job required The investigation of odd sinkhole along septic system. Needed to rule out any septic system compromise. The job turned out to be bigger than originally thought. Luckily the system was not compromised. Jordan was very professional. The site was cleaned left in good condition.

Reviewed by Ron M.

Business Description:

26 years in business ...All waterproofing methods available...50,000 satisfied customers....

Business Description:

Since 1987 The Basement Doctor has been providing expert wet basement waterproofing, foundation repair, crawl space vapor barrier, basement finishing, and mold and spray foam insulation services. We give free inspections and detailed written estimates to homeowners in the Columbus and central Ohio area. Our solutions have expanded to include back-up standby electrical generators. Selecting the right contractor to let into your home is a very important decision. The Basement Doctor respects ...

Recent Review:

NOBODY ever came to assess our area to give us a quote. I called Basement Doctor Thursday, July 30. This was my first contact with them. Around 5p Jesse, called. He inquired about location of egress, our address, & our availability to meet with him. He also said that he needs to check with the auditors office. That threw a red flag. Nobody requested that. We're homeowners. At 5:05 I texted Jesse a few pictures of the interior & exterior of the interested egress location. 9:27 that evening, Jesse texted: You have plenty enough room for egress window sorry I just got out of the appointment about 30 minutes ago we will get you on the schedule and I can come take a look at it :) I texted back, " no problem, thanks" (Jesse didn't read my text until Mon, Aug 3...4 days later). Mon, Aug 3 @ 11:00a Jesse texted: I have not forgotten about you lol Well, it's now Sun, Aug 30. One day shy of four weeks! POOR business representative. Maybe something happened but someone else should've followed up. We WILL NOT be using Basement Doctor. Really disappointed.

Reviewed by Becky S.

Business Description:

Hello!Contact Number is 330-412-6141 Quality is Our Focus, and customer satisfaction! Customers are expected to receive experienced painting specialist within 1 to two weeks after day of hire unless, there is a shorter, or longer time excepted by customer negotiated in writing on existing contract.We specialize in [Residential],and [Commercial] Interior,andExterior Painting and Pressure Washing.(Interior), we do walls,ceilings,wd.trim,wallpaper removal,and Much More.We do not do hardwood flo...

Recent Review:

We are beyond satisfied with the excellent painting job that Steve and his company did in our home. Steve was prompt to come and give us a reasonable estimate. He and his crew showed up exactly on time. The crew was very professional, and had a system to get the job done. Unbelievable the amount of work that was done in just three days. We had contracted to paint walls to open living room and foyer with stairs, dining room, kitchen with eating area, office, half bath, hallway, and master bathroom, upstairs two bedrooms, bathroom, and hallway. The whole house looks amazing. When the crew was finishing up, I asked Steve if they could sometime paint the master bedroom to look as nice as the rest of the house. He said they would stay over and paint it that day! I was so impressed that the crew stayed and made sure I was satisfied with everything. Before leaving, Steve walked through and examined their completed job. I highly recommend contracting with Bennetts Best for Less Paint.

Reviewed by Linda R.

Business Description:

Eco-Seal Home Solutions has been drying up and fixing problem basements all across Ohio for years. We are located in the middle of Amish Country (Holmes County) which has provided us with an employee base that has helped hold a high standard in providing value to you the Customer!! Call us for STRAIGHT ANSWERS, SIMPLE SOLUTIONS.

Business Description:

We don't use sub-contractors. We resolve any and all foundation issues as well as complete wall re-builds. We offer 0% financing and accept all major credit cards. We offer a lifetime transferable warranty and have a budget to meet everyone's needs. We also offer an "apples to apples" low price guarantee and will meet or beat any competitor's price.

Recent Review:

Worst experience ever---honestly! Homeowner beware! To start, Buckeye Waterproofing did not obtain a permit from the city as required. This one thing immediately stopped work after a day or so and significantly delayed completion. Buckeye used sub contractors when they promised, at least before a contract was signed and they had a down payment of our money, that they wouldn't. Buckeye would not pay one of the subcontractors, which in turn caused this subcontractor to request more money for the job from us and threaten to put a lien on our house. Buckeye did not deliver what was promised. Very sloppy work sealing the seam between the house and the driveway---black roofing tar was used and was hastily spattered everywhere, thick in some areas and thin in others. It is already wearing away, has holes in it and is leaking. Once this company gets you to commit with money, they think they've got you and they do whatever they want whenever they want however they want because they believe you won't go to anybody else because you are stuck with them once they have your floor/foundation jackhammered & opened up. Seriously consider this review. They even made an attempt 2x to collect final payment before work was comleted. I could go on...Truely the worst experience ever.

Reviewed by curtis h.
Deals in Ashland for Basement Waterproofing
Explore Our Solution Center for Helpful Basement Waterproofer Articles
Find Waterproofing Contractors in
Waterproofing Contractors in Ashland