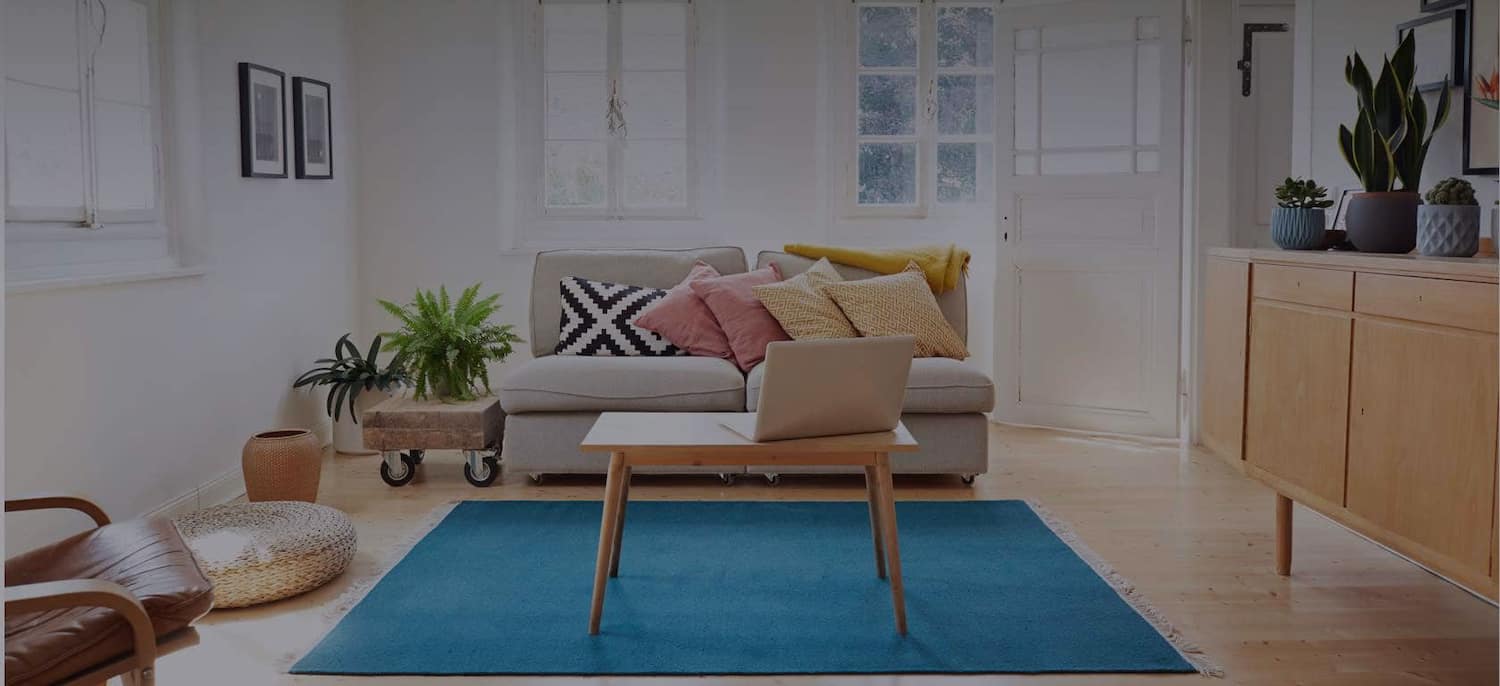 Get matched with top Skylight Installers in Akron, OH
There are 37 highly-rated local skylight installers.
Skylight Installers in Akron
Recent Skylight Installation Reviews in Akron
Home Exteriors Roofing, Siding and Windows

The outside placement of new skylight went fine and is completed. The replacement skylight was slightly smaller, therefore the trim inside needs modified. The will complete this on a rainy day. Said they will bill us when interior trim finished.

- Theodore I.

Home Exteriors Roofing, Siding and Windows

Extremely happy with home exteriors. They showed up when they said they would. Finished quickly and ahead of schedule. They were extremely pleasant to work with and let us know each day what they would be doing. They did an outstanding job cleaning up. I never found a nail or any debris in or around our house. There was no damage to any flowered or shrubs near our house either. I highly recommend them and they will Be the only call I make for future home improvement projects.

- Joe P.

Home Exteriors Roofing, Siding and Windows

I am new to the area and recently purchased a home that required a good amount of work on the inside and out. I joined Angie's List to find some established companies in the area. I met with 6 different contractors and received 6 estimates. Growing up in construction and around contractors, I am familiar with the business. My father was a builder for 35 years. I immediately had a good feeling when meeting with Gary from Home Exteriors. He was polite, professional and to the point. He had no sales pitch, didn't engage in useless conversation, and had recently completed work on homes in the area. He was not the cheapest and definitely not the most expensive. His price was very fair for the amount of work that needed to be done. The siding, window, and roofing crews were all first class. They were punctual, respectful, and cleaned up after themselves. The management at Home Exteriors were very polite and responsive as well. Excellent work, strongly recommend for any project!!

- John H.

Home Exteriors Roofing, Siding and Windows

The work was done completely and efficiently. When there was a problem with a torn screen, they immediately repaired the damage. When there was a problem with the shade one a skylight window, they worked with us to come to an amicable conclusion. The workmen were professional, friendly, and cleaned up after themselves each day.

- Julius S.

Home Exteriors Roofing, Siding and Windows

Great! I would recommend Home Exteriors to anyone. They were prompt to quote and were competitive. The crew started on time and did a great job! They were professional, polite and cleaned up the worksite well everyday. Thanks Home Exteriors!

- Lincoln S.

Home Exteriors Roofing, Siding and Windows

We have had trouble with ice dams and roof damage for years, so needed a lot of special attention to those problem areas of the roof. We received a detailed estimate of the job costs/needs from Gary. The crew came out when they were scheduled, knew what to do and seemed very experienced and friendly. Cleanup was good.

- Jacki H.

Home Exteriors Roofing, Siding and Windows

Provider was one of 7 estimates i procured in advance. The estimate was complete and efficiently done and the provider arrived on time. His estimate was not the cheapest by far but the most honest and complete and knowledgeably given. The workers were considerate polite and did the work efficiently in a timely manner. They were not loud or obtrusive but pleasant and relatively quiet. They did the job efficiently and when there was any questions they answered them or called the boss who immediately answered the questions. There was a misunderstanding about what I wanted for ice guard and the boss immediately resolved it and instructed the workers to do as I asked. One of the skylights was an odd size and needed to be fit with custom construction. It was done well. All the skylights look wonderful as does the entire roof. I had NO icicles this last winter which is awesome because i have a large cathedral ceiling which can be a problem. After finishing the job they cleaned up the entire area. There was an additional issue which I wanted done, a small segment of downspouting was added to the original plan. The workers came back within a week and completed this additional work. The roof looks great, functions well no problems and the company was great. I would recommend them highly. It was a scary thing getting it done considering the extent of work and cost. I am happy with the work.

- Denise S.

Home Exteriors Roofing, Siding and Windows

Mark had been out the house several times for a quote. He was the most sincere and kindest people when we asked him to come out repeatedly. We had discovered issue after issue as we were only wanting to get the house reproofed. It turned out that the house was not wrapped which led to a moisture issue. In dealing with correcting the reason with the mold, Mark provided a simple solution as to why the mold was there and what we could do to prevent if from happening again. Mark even provided us with a reference for mold remediation when he was completed with he job. The job that expanded into a siding job then rolled into a replacement of OSB wood paneling as the window trim had reduced the OSB originally. Mark came up with solutions to each hurdle we encountered and he didn't charge unfairly. He is in business to earn a living like anyone else, and we didn't feel he was unreasonable for what he charged. He was fair. He was honest. Not the cheapest, but reliable and reasonable.

- TIMOTHY W.

Home Exteriors Roofing, Siding and Windows

These roofers are really great. They are professional, organized, good workers, and fun guys. Most importantly, they are Very Good at installing roofs, sky-lights, attic fans, flashing, and everything necessary for a great new roof job. The removal of the first old sky-light was a little rough and damaged the inside dry-wall, requiring some additional work. But they sent in a great closer to finish the job. A very nice man named Steve came a few days after the roof job was complete. He surveyed the damaged dry-wall and proposed his repair plan for my approval. After a quick trip to Home Depot for supplies, and a couple return visits allowing time for stuff to dry, he completed an excellent repair job. Considering the huge amount of crap (old roofing, tarp paper, nails & stuff) that comes off with the old roof, they do an excellent job of catching the bulk of it in tarps, and cleaning up the stuff that gets by. I didn?t get any other bids, so I am not sure how competitive the price was. I put all my confidence in Angie?s list recommendations to make selecting a contractor easy on myself. My gut feel is to give a B, or at best an A- for pricing, but since I did not get any competitive bids, I cannot do that. Now, I wish I would have gotten competing bids, so my suggestion to you future Angies-Listers is do the extra work and get competing bids. I think these guys are worth it, even if they do cost a little more, but at least you will know how competitive the price is. The new attic fan was set at 120 degrees and 40% humidity. The humidity setting caused the fan to run almost all the time. I climbed up into the attic and increased it to 70%, and that is much better. Other suggestions: * The workers leave the remainder of the last open pack of roof shingles. Carry it to your basement for storage, in case you ever need to replace shingles in the future. * Get the owners manuals from the boxes of any extras (attic fans, sky-lights, etc.) before they get thrown out. They will not be saved by the workers and given to you (although that would be a nice touch), so you have to do it yourself. They are delivered to you prior to the installation date, so you just need to open the box and take them out. I didn?t, so I had to call Gary to get the manufacturer and model numbers. I could not download the manuals from the manufacturer?s websites, but I was able to obtain them through emails to the manufacturers. * Be considerate on hot summer days to the workers on your roof. Go to Costco ahead of the scheduled installation date and buy the guys some big packs of Gatorade. Make a bunch of ice days before and keep a big cooler full for them. The appreciation and instant rapport is well worth it. Home Exteriors and Angies List both get my complete recommendation on this one.

- Tim and Pauline T.

Home Exteriors Roofing, Siding and Windows

I got a response immediately after contacting them and a quote within a few days. They were very professional and set up an appointment less than 1 week after the quote. We had many snowstorms so they had to reschedule several times. They called ahead of time and were very easy to get a hold of. It was very easy to set up a workable time for them to come do the work. The day they came out to replace the skylight they were very punctual and polite. It was a cold day, and I was suprised that they would be doing roof work in the cold. Overall the job seemed to go well. I noticed after they left that there was scuffs on the outside of the window from where the sticker had been. I hoped this would come off with rain or the weather and did not contact the company to come back out. About a week later I went outside onto my deck where their ladder had been. I found 15-20 rusty nails on the grownd (I have 2 small children, so this was concerning). The day they did the work, there was some snow on the ground, so it's possible they could have been lost. But what had me upset was my deckbox had been broken by what looked like a footprint. It was bothersome that they broke it, but really upsetting that they did not tell me. Because of the crack, it let in rain and snow water into the deckbox causing damage to its contents. I can't say for certain that the workers realized that they broke the box, but I feel it'd be pretty hard to miss it based on the amount of damage. I was not happy with this company at this point. I called on a Sunday and left a message with their receptionist to have a manager contact me immediately. I got a response first thing monday morning. They were very apologetic and sent workers to my house to assess the damage, clean up any other debris, and wipe off the sticker smudges on the outside of the window. The workers still did not own up to the damage, which bugs me a little, but the company did the right thing and wrote me a check for the damage. The check arrived in the mail the very next day. Accidents happen. I wish the workers had let me know immediately what had happened...but they didn't, and I can't assume they purposely hid the damage. The company did everything to make the situation right which is commendable. Overall I'd give them a good rating.

- Keith A.
Find Skylight Installers in
Skylight Installers in Akron