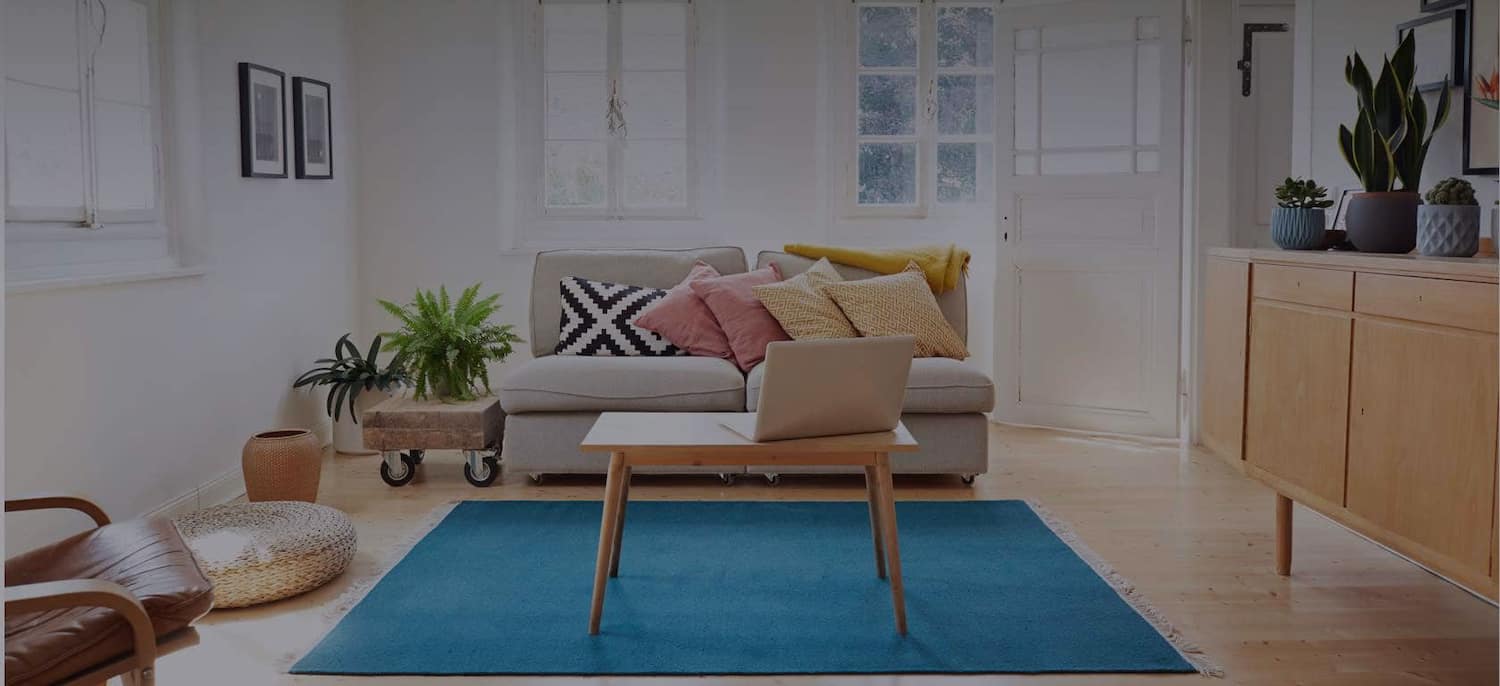 Get matched with top Egress Window Installers in Hauppauge, NY
There are 29 highly-rated local egress window installers.
Recent Egress Window Reviews in Hauppauge
The Basic Basement team was absolutely fantastic. From the moment they arrived to quote the project right down to the completion. Everything was done above and beyond our expectations. The team was courteous, professional and they went above and beyond what we expected. I would recommend Basic companies for your next basement remodel. You will not regret the decision. Gail, Kevin, Steve and team made this the best experience we could ever imagined.

- Ron B.

Hampton Bay Construction - Babylon Bay Construction

We have nothing but praises for the work AJ and his crew performed on our house and we plan on working with them on future projects. They performed a gut renovation of our main family bathroom, a complete basement renovation, and updated our living room built-ins and ceiling. The outcome of each project exceeded our expectations. Working with the AJ was a great experience. He is extremely down to earth and personable. We were impressed with the transparency on each of his estimates, all of which included itemized costs. This transparency was something we weren't accustomed to in other bids that we had received, which typically had a magic number at the end, and left you wondering what the heck costs that much? With AJ, we saw how it came together, and that was very important to us. The work the crew performed was very high end. The new family bathroom came out amazing. Truly high end, custom woodwork throughout, if you showed me a picture of this bathroom a year ago I would not have believed it would be in my house. Our basement, which prior to the renovation was an absolute dump where people expressed fear in visiting, turned into our favorite room in the house. They built a laundry room, full bathroom and a family room. All the rooms received custom built-ins, which we designed together along the way. It isn't fair to call it a basement any longer, it has become the addition on the lower level. Reflecting back over these projects, I think what left the most favorable sentiment was how AJ treated each project like they were taking place in his own house. We knew our projects were smaller in scale then what Hampton Bays typically worked on, but it didn't feel that way to us. To us, these projects were tremendous, and AJ treated them as such. AJ demonstrated to us throughout that he wanted us to be 100% satisfied, and he worked very hard to make that happen. Hampton Bay has our endorsement 100%!!

- Kimberly B.

I cannot give enough stars to JMS. I never write reviews but JMS is so deserving of this one...JMS has done several projects on 2 of our homes since 2017 after a co-worker recommended them. Since then, there have been occasions where I've hired a few other companies because I didn't want to wait to get on JMS' schedule. Every single time I hired someone else, I immediately regretted it. EVERY. SINGLE. TIME. My husband and I have officially promised eachother we will never hire anyone else to do any work on our home other than JMS, even if it means waiting months to book with him. BOTTOM LINE: You will not regret working with JMS. They're affordable, do great work, and will make the construction experience stress free. KEY POINTS: This is the ONLY company I trust to finish on time (or close to it), will not hand me a list of surprise costs at the end, will communicate all new expenses before the work is done, I can leave my house and trust that his entire crew will be respectful of my home when I'm gone, will not cause damage, and will not steal a thing. I don't have to micromanage and make sure they aren't cutting corners. If they find damage in the walls, they will let us know, they won't just cover it up with sheetrock or reuse old material (other companies have done this to us). PRICING: His prices are definitely fair. If you are getting a handful of estimates from companies, he will probably be in the middle-high range. But his estimates are so detailed, he covers all bases, and includes the cost of ALL items so you have less add ons in the end. If he renovates your bathroom, he will make sure he includes the cost of all lights in the ceiling and won't surprise you in the end and say "my estimate was really only referring to one light" then you have to pay for an extra 3 lights. THE TEAM: The owner is John. He is fantastic, so nice, respectful, and extremely knowledgeable. We've renovated 2 houses so we've worked with alot of different companies over the years, John clearly knows more than the rest of them so we take comfort in that (don't be fooled by the fact that he is younger than many construction company owners). Regarding his crew, he has had the same guys working with him for years so they all are experienced. Alot of them are related to one another and all are close friends, so they hold eachother accountable for the work. We once worked with another company who had alot of turn over in their crew. The new guys didn't want to snitch on the veteran workers who were taking short cuts. We paid that price. It is the opposite experience with JMS, thank goodness. QUALITY OF WORK: It's great. We had a different contractor install a new sheetrock ceiling, but the floor joists were different levels so the ceiling sheetrock was crooked and looked wavy. He told us "you wanted a new ceiling, you didn't say it has to be straight." JMS does not work like that. He tells you "Your floor joists are different heights so your sheetrock will curve with the joists. We can straighten it out for X cost or leave it but this will be the outcome." He will make sure you have the opportunity to do the work right instead of just rushing to get it done and it looking bad in the end. His guys are knowledgeable and can identify issues, they won't just cover things up. JMS returned to our home to correct work performed by another company (again I was in a rush and hired someone else instead of waiting for JMS' schedule to open up--huge mistake. Crazy thing is that the other company was more expensive than JMS). The other company was working on our house for 7 weeks, I had to check the quality of their work and correct them, and I didn't trust the crew to be alone in our house. After JMS stepped in to finish the job and correct the work my stress was gone (seriously). We finally could breathe a sigh of relief knowing the work is getting done right. We could finally leave our house and not stress over the fact that we left a crew in our home without us. OWNER IS SO HONEST: JMS upgraded parts of our basement in our first home, reinforced a wall that had no support, and did some smaller projects around the house. They finished the work early. At one point, we changed the plan mid project (chose to use wood instead of metal to reinforce something). That new wood plan was less expensive than metal (I didn't know that at the time). At the end of the project, John (the owner) was honest with us that the change in material cost less than the original plan and actually charged us a few hundred dollars less. After he showed that type of honesty I was shocked. Here I am almost 5 years later and I am still talking about it. My mother is getting her kitchen redone and I told her to just call JMS, I don't even want her to take the risk trusting another company. I am absolutely certain that she will be happy. There is ZERO risk in working with JMS...who knows what she could end up with if she tries someone else. You will not regret it if you work with them. Save your sanity and just hire them. *Photo of basement columns built buy JMS.

- Jacqueline R.

Working with Renovate Right was the best decision I made. My basement was unfinished and the finished product was beyond my imagination. Jeff made a suggestion of how to complete my staircase by capping the stairs with the same wood color as the floors and they came out great. Oscar, Danny, and Ben all had their expertise in their own areas. They all worked well together and were meticulous in their work, They took pride in all they did, from the biggest to the smallest details. My wet bar and bathroom came out amazing. The wall unit Oscar build in the media area came out fantastic. The electric fireplace that he built into the wall made the final touch to complete the area. The workman are easy to work with and aim to please the customer. They are hard workers and show up for work every day. Besides the basement, I needed a new garage door, a railing installed on my front stairs outside and my walkway repaired. Jeff knew who could take of these things for me and they were done beautifully. I would high recommend this company for anyone looking to do any type of renovation. Thanks Jeff for a job well done!

- Linda H.

Longhill Carpentry has been completely professional with the business end, always providing with clear estimates, honoring schedules, and completing work to my satisfaction, or exceeding expectations. I can recommend them without reservations.

- Moises E.

From the very start, John and his crew were always punctual and polite, basically very professional. John was there every single day that the house was worked on! He gave us suggestions and was amazing with his creative ideas. His flexibility and that of his crew was so helpful since I was changing ideas on layout throughout the process. From the start the billing process was weekly and very clear with specific details of all work done that week. We absolutely LOVE what Longhill Carpentry accomplished at our house!! Their workmanship and pride in doing the very best job was clearly evident. He stands by his work and WANTS you to call him if there is a problem! Crazy good, right? Always looking to highly recommend John and Longhill Carpentry to others!

- Linda S.

We have nothing but praise for John and Long Hill Carpentry. We have been considering buying and fixing up an old home in the area and without the comfort and confidence of working with a true professional like John we would have never gone through with our purchase. HIs knowledge, professionalism and enthusiasm were major contributors to our decision to move forward and we could not be more happy with how he has handled everything. Because of our complete satisfaction with John we have recommended him to others in our family and he has added three more projects to list of accomplishments. The quality of the workmanship and the focus on detail is why we will always use John and Long Hill Carpentry for all future projects.

- Keith B.

Jeff from Renovate Right is communicative, helpful and easy to talk to. I just purchased a home in need of repairs of various sorts. Jeff is the 2nd company I called, the 1st did not take jobs like mine normally, so I was thrilled that he called me back and entertained an estimate. My estimate happened timely, the same day I called and when he came, he was informative, friendly and answered all my questions and gave me a quote at a very fair price. In two days, or less he started on my home tune up and since then has worked with me on many other issues in the house. He has given me very good referrals for other services I needed since I am not familiar with the area. So far I have invested about 20K into his services and I have not had any trouble. When I call he answers, he again is helpful and I have no problems what so ever with the work that has been done including plumbing. Jeff is about to embark on the second chapter of my house reno and that is the basement. I look forward to working with him on this project to.

- Corinne P.

Tri-State Window Factory Corp

Well this was the 4th time we used Tri-State window factory in Deer Park NY. Now my home and garage have all Tri-State windows and I could not be happier. These windows are far superior to the Anderson windows I previously had. Last winter was brutal last year on here Long Island and the Tristate windows I had were incredible and that why I wanted them in my entire house. They are beautifully made and incredibly energy efficient. Andreaus was my sales rep. and I wouldn't use anyone else. Andresus is a very nice young man and very knowledgeable. He gave us a very fair price on the windows. The entire process was painless once again, from picking out the windows, the measuring process and the installation. The installers were fantastic again, they did a beautiful installing and cleaning up. Tri-State installed all the windows in my house and did not disturb anything on the inside of my house. No moldings to play with or paint to touch up. The entire process took 3 weeks from picking out the windows, the measuring and the installation. I recommended Tri-State to my parents and they were so happy with the windows and the installers (and my parents are not easy to please) We are thrilled with our new windows and want to thank Andreaus once again. Once again we are satisfied customers and will continue to recommend Try-State Window Factory to all our friends and family!!!

- Bill M.

Tri-State Window Factory Corp

Tri-state replaced over half our windows and our roof. The crew arrived promptly and did an excellent job on the windows. Two days later a larger crew came and again did an excellent job. They were very professional and made every effort to leave the property clean. They had to work hard around the weather for the roofing, but kept to their word. We will definitely be hiring them again and refer our family and friends.

- Angela F.
Egress Window Installers in Hauppauge
Explore Our Solution Center for Helpful Egress Window Installer Articles
Egress Window Installers in Hauppauge