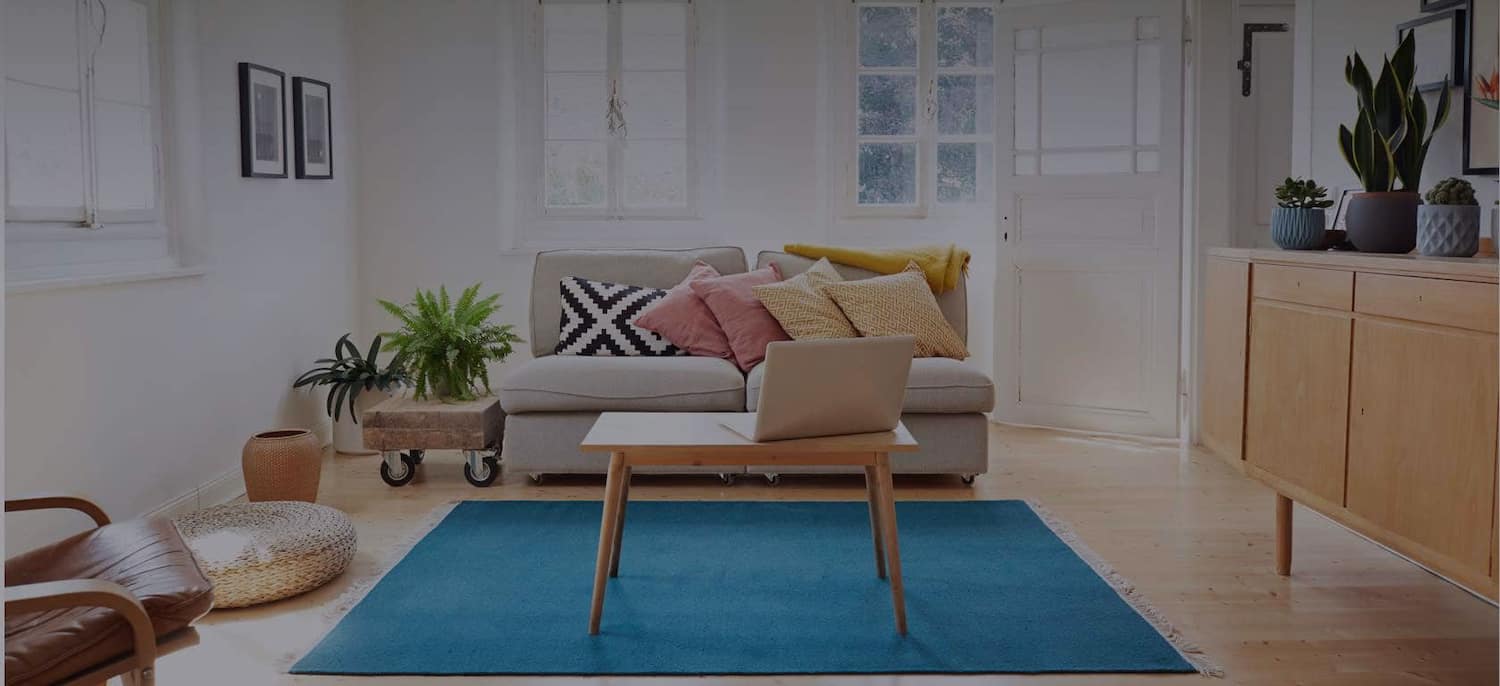 Get matched with top Drywall Contractors in Gasport, NY
There are 8 highly-rated local drywall contractors.
Recent Drywall Reviews in Gasport
Sean Commerford Painting, Inc.

We hired Sean to paint the inside of our house and were so pleased with his work we ended up having him and his team do the exterior of our house as well as our floors. We are really pleased with the work both inside and out and everyone has been extremely complimentary of the work. You can tell he genuinely cares about executing high-quality work. He is creative and honest and we would definitely hire him again! Thank you Sean & Corey!

- JJ P.

Maple City Contracting Co

When my husband and I purchased a retirement home in New York, we had no idea how to go about finding the right person to do our remodel, especially since we lived in another state. Luckily, my husband found Larry Becker of Maple City Contracting on Angie's list after a bad encounter with a shyster for lack of a better word. Mr. Becker is a highly honest, knowledgeable, and excellent contractor. Not only that, but he actually communicates with his clients. Communication for us was key; we knew the work was going to be extensive and that we couldn't do it all at once, but Mr. Becker worked us into his busy schedule and responded to every one of our emails, and believe me, we sent a lot. For all these reasons and more, we found Larry's professionalism to be off the charts. He is someone you can definitely trust. Furthermore, he and his crew do outstanding work. The craftsmanship is laudable and meticulous. Being a lover of HGTV, I had many ideas and wanted things done right. After all, we were paying for a contractor's expertise, so that's what we expected, and with Maple City Contracting, that's exactly what we got. I could go on and on about how awesome are experience was and still is with our contractor as we approach the final stages of our remodel, but I'd rather just end by saying that everyone who has seen the interior of our house, admires the carpentry and wants the name of our contractor. Mr. Becker and his team's work speak for itself. I'd give him three thumbs up, but I only have two!

- marty r.

Jeff was invaluable in helping to assess a mold issue on a property that we were trying to purchase. He quickly returned phone calls, answered questions in an understandable way and gave direct clear advice. I highly recommend Jeff and his company!

- noel h.

Jeff and his crew are amazing! They are punctual, professional, and do a beautiful job! They were done earlier than expected, and the invoice was under the estimate. I would do business with NU-LIFE Resources in a heartbeat! Thank you for all your help, Jeff!

- Michael W.

JGP Carpentry and Construction

It came out just as I wanted and it was done in less that a week. The work is very good and the workers were very respectful. I would definitely hire them again.

- Karleen S.

S & G Roofing has earned our highest respect for being a premier company who tackled our very steep and complex roof. They arrived punctually on the scheduled date to prepare our home and landscaping with protective shielding the day prior to the installation. The next day they arrived at 7 a.m. with 2 full crews to remove our old shingles and install the replacements. Every member of this remarkable crew was polite, professional, safety conscious, and focused. Seemingly indefatigable, they only broke for lunch and never stopped again until 8:45 p.m. They all were well-trained in their roles and anticipated the needs of their work mates. Upon completion, their cleanup operation left our property in pristine condition. The ever-present supervisors must be commended for their professional, superbly orchestrated masterpiece, our perfect new roof. Kudos, applause, done in a day! You will be well-served by S & G!

- Gail B.

Northern Enterprises General Contracting, LLC

Just wanted to express my gratitude to George Ludwig and all his hard working folks at Northern Enterprises! My aunt was away from her home in Granville NY because she was helping care for my parents who both had medical issues in Virginia. Well the furnace went out, and the pipes burst and this resulted in water damage. I was helping her out with the insurance claim because she was busy with my folks. I was so lucky to find Northern Enterprises online. Not only was George Ludwig very responsive, he really helped handle the insurance claim too. We could not come back to NY to deal with any of this in person and it was just as Covid-19 was starting to be a concern in the states. George kept in touch with me by em-mail and text. He sent us any documents that we needed to sign, he sent photos of the work as things were progressing. He even waited to receive the final payment for the work he did until after we got the final payment from the insurance company. Not only did he do the work we asked, he did it with excellence! He went over and above anything that we expected. The house has been restored beautifully. And we never felt like we were at a disadvantage. There were no hidden expenses or unexpected expenses either. George made sure everything went well. He is a man of integrity who you can really trust. This whole thing started in January 2020- and George had it all squared away by early March. THANK YOU GEORGE.

- stacy w.

Complete Contracting came out and gave me a very reasonable estimate. While he was on the roof he did a quick look around and took care of any spots that may become issues later down the road. He also came back later and opened up the ceiling, did a full look at it, and removed any suspicious looking insulation and sprayed anti mold. I'm happy with the services provided, he was professional and took the time to make sure I was happy with the results. I've already recommended him to a few other people.

- Erik V.

I had a lot of various tasks addressed in my 1850's home in Victor. Indoor painting, deck staining, curtain rods hung, replacement of door hardware, refinishing an old closet, gutter work on small roof, replacement of dryer vent , odds and ends repair in the home. They replaced my water heater as well. I had several different handy men and all were very polite and responsive. They were good when I gave suggestions or asked for attention to detail. Very pleased overall. More work planned in the Spring!

- Terri H.

I was remodeling my living room and installing a new shower stall. I met Wayne after seeing his business sign on another job and stopped in the house he was working on. It looked like quality work he was doing. Normal contractors give you a quote. Wayne is experienced enough to know that no job ever seems what it is. Either you overpay, because the contractor gets the job done quicker, or you are shocked by the final price because there is additional labor and materials from problems that arise, like what we found on my job, rotted wood and extra beam support needed. Wayne is great to work with. He will tell you his hourly wage. He works from 7:30 to 4:00 until the job is done. He has every tool needed and is clean and efficient. I did not know where to get the windows I needed and he was a great source of information for those. Also I wanted hickory lumber to make a beam and he told me my options of where to go to lumber yards. The job was for an old cottage. Nothing was square or level to start with. Wayne made great recommendations to make the finished job look great. He is resourceful and experienced. The quality of work is exceptional. Just two examples, he joined two pieces of hickory together for the window sill. There is no way you can tell it is two pieces. It looks like one. And when I was painting the drywall, the seams were near perfect making it very easy to paint, especially where the ceiling meets the walls. To top it off he installed my windows quickly and efficiently in the middle of February. I had one major window company in Rochester, that wouldn't even touch the job because they thought is was too complex and they were afraid of potential problems. Also, I had the bathroom shower job estimated by two kitchen and bath places. Wayne was able to do it much cheaper, saving me at least $2,000. One nice thing too is he works with you on all your options, and it was great that I could polyurethane the lumber I found, paint the walls and put up my own trim etc. I saw another review on here, being negative, I just don't understand. Finding Wayne, I felt very lucky for such a comprehensive contractor. I am 100% satisfied with the job and have asked him to replace my outdoor stairs this spring. If you decide to use Wayne and debate going with him over the other negative posting vs. my positive posting, I have told Wayne I am happy to have him give you my contact info so you can see personally at my house the work he has done. I couldn't be more satisfied and you will too.

- Timothy D.
Drywall Contractors in Gasport
Explore Our Solution Center for Helpful Drywall Contractor Articles
Drywall Contractors in Gasport