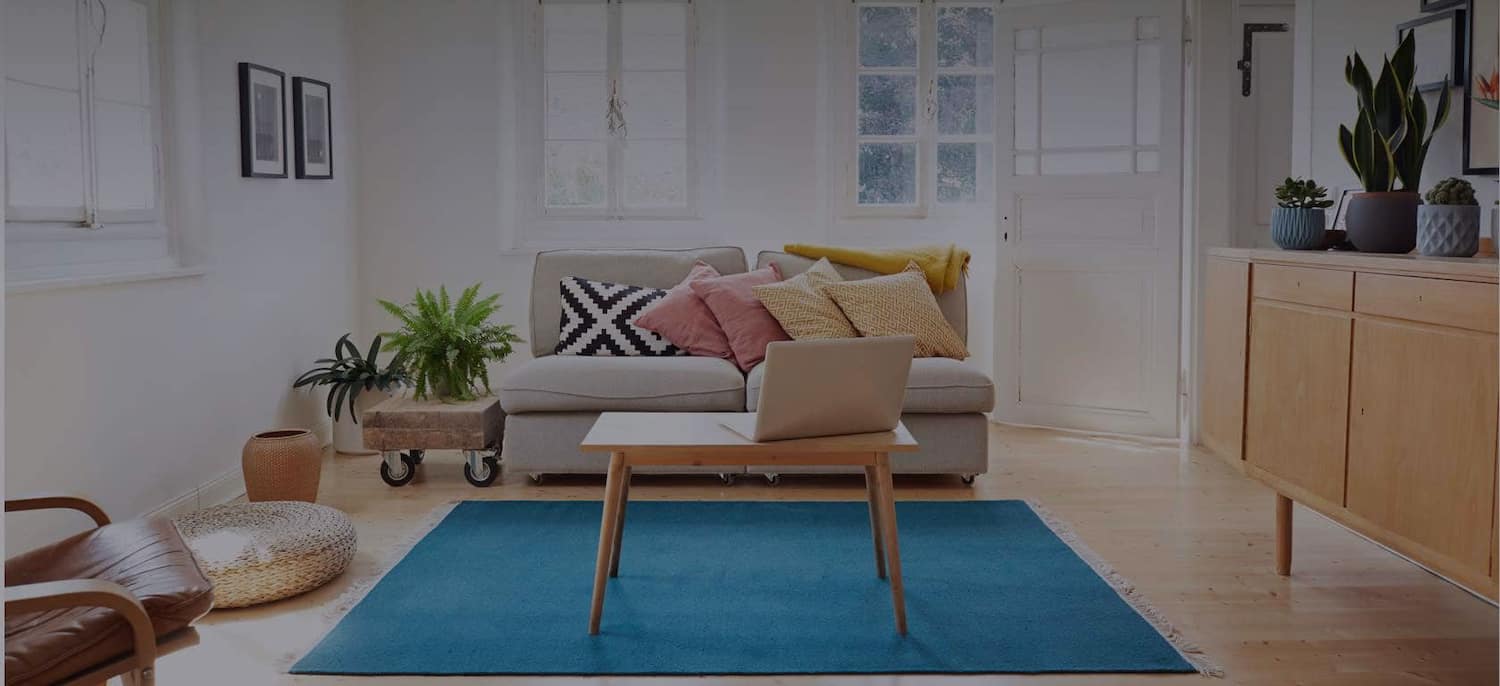 Get matched with top Drain Pipe Contractors in Rio Rancho, NM
There are 28 highly-rated local drain pipe contractors.
Recent Drain Pipe Installation Reviews in Rio Rancho
NATURAL LANDSCAPING & DESIGN

We recently bought a new home and were daunted by the amount of landscaping that needed to be done. The place was literally a disaster. After a lot of online research, I reached out to Henry at NLD for a consultation. He responded promptly and came out quickly for the quote, and it was clear he knew what he was doing. The quote was very fair for the work to be done, which included all new sod, pouring a large concrete patio, planting new trees, bushes, and flowers, and cleaning or bringing in several tons of rock mulch. Henry's team was prompt, courteous, and on time each day. The work was high quality and done very quickly. Overall, our yard went from unusable to our favorite place to spend time within a couple weeks. We couldn't recommend Henry and his team more!

- Emilee S.

Great service, fast and efficient. Ask for Gerald for general plumbing in N Phoenix. Very professional, highly recommended.

- Charles B.

Albuquerque Plumbing Heating & Cooling

I am more than happy with it and they did a fine job. I will use them again. They did a very good job and I was very pleased. Their price seemed to be the same as everybody else.

- Gene H.

Action Plumbing & Drain Repair

James and crew were wonderful to work with. Crew arrived promptly and worked efficiently to find and replace the leaking main water line to my home. James was flexible and understanding in working with me to make sure I understood the project and requirements involved. I had hired Action Plumbing for previous repair work, and have hired them again since this repair, as well. I will continue to use them for work in my home. Cost is reasonable, crew is professional and easy to work with.

- Monique L.

Advanced American Construction Inc.

I met George, while intervewing several contractors. He stood out above the rest because he is direct and to the point. He didn't "ahh..." and "umm..." me. As I said I talked and met with several. When George and I came to terms, as to what I wanted done and how I wanted it done. He shared his knowlegde and experience in all aspects of home building and design. He was sure in giving me the pros and cons in the designs before and during the building construction process, as an example he told how affordable a central air vac. system would be during the framing stages, well as the glue beam for the garage, (that make pulling the motor out of the 1967 Dodge easy). Several things like that that made the constrution easy for me. When he was putting the inground pool in he made valuable suggestions that made the finnished pool that much more enjoyable. It was the attention to detail George has during all of the building process that really stood out. When the guesthouse, with a 5 car garage and 2 bedroom with central air and heat with great floors and the fantastic in ground swimming pool was complete. George had built a nice match to my home as well as a great floor plan that flowed just as well. (Great job George!!!)  I would and will continue to recommend him and his work to anyone in need.  Definetly someone who knows what they're doing when it comes to all asspects of home construction! 

- joe c.

Advanced American Construction Inc.

The job went smoothly from the beginning.  Each day, the crew laid out tarps on the floor to keep the clean up at a minimum. Demolition took one day and was pretty dirty/dusty.  I did not order the shower and floor tile until after the job was started, but crew was able to keep busy capping off water lines, drain lines, installing the new shower, bathroom walls etc. Mudding, taping and texturizing took several days as the mud has to dry before they could apply the next coat.  George did a great job of managing the project. Although he couldn't be here the entire time, he came each morning to get the crew started and stopped back by at least once or twice a day to ensure the job was on track.  Joe did a great job on the plumbing and electrical and answered any questions I had about the work. The work crew was professional and trust worthy. They worked hard each day (typically 8-5 each day) and always cleaned up afterwards.   If you have not purchased your own exhaust fan and canned lights for your project, be sure know exactly what you want.  There are different sizes, different types, and different finishes.  George will get any thing you want, but be specific. Also, make sure you are present when the crew is hanging your mirrors and installing your vanity light.  That way you will ensure they hang it correctly to your specifications.  I assumed the job would only take one to two weeks, but it ended up taking about three weeks to complete.  The demolition will create dust throughout your house.  I cleaned house throughly after the demolition and then again after everything was complete.  I would recommend George, Joe and the crew for any bathroom remodel work that you are planning.  In fact, I plan to use them again to renovate my other bathroom.

- Rebecca R.

Advanced American Construction Inc.

The work could not have gone better. I have nothing but great things to say about this company. George is highly skilled and professional, and easy to work with. The was a very challenging job necessitating quite a bit of problem solving and careful lay-out, and adding in some unforeseen additional problems in the course of the work. The job was still finished on time and as scheduled. It is very hard to find this level of expertise and workmanship. If you want it done right, this is your company.

- Dusten M.

Advanced American Construction Inc.

Overall, the work went well and was on time.  Very happy with the quality of work completed.  I would highly recommend this company for work large and small.  Thanks George and company!  Job well done.

- Michael D.

Advanced American Construction Inc.

Excellent.   George came out and viewed the location and quoted a price for each of the items.  He then had to wait many weeks while I fought with my HOA over the location of the deck.  When I eventually had approval, he came back out to survey the changed location.  He scheduled his work team, came out and personally instructed them and came back several times to oversee the work.  The work was completed in a timely and professional manner.  His work crew cleaned up the work site each evening (it took three days to complete due to some changes in design during the process) and even ensured a fence was reinstalled each evening to keep our dogs contained in the yard.   I had also asked him to give me an estimate on remodeling my front door and he was very open and honest that, while he would give me an estimate, it would be higher than I would want to pay.  I think his door estimate was competitive, as I checked with a couple of other providers for the same changes, but he was right, it was more than I wanted to pay for what was essentially a cosmetic change.   I appreciated his frankness and direct approach.   

- Carolyn Z.

Advanced American Construction Inc.

George's crews worked efficiently and with great professionalism.  Over the almost three weeks of work, I became acquainted with many of them and learned most have been with the company for over ten years.  All schedules were maintained.  All of the excavation had to be done by hand, and it was very precise, exactly the dimensions specified.  Excess dirt was deposited exactly where we requested it.  George decided the retaining walls need extending several yards past where we had planned (he was right), and he didn't charge us for the extensions.   He used first rate materials for everything, no off-brands, etc.  The concrete color came exactly as we had specified. Thirty yards - two full trucks worth!  French drains were installed behind the retaining walls. The design and planning were, in my opinion, ingenious, exactly addressing the problems we had.  George works in an "ad-lib" mode, conceiving of what he wants and communicating it to his crews, no drawings.  He explained it clearly to us, made any changes I suggested, explained everything to me, got my approval and pressed on.  The end result was exactly as I expected. I definitely admire the efficiency and flexibility of his way of working. Two of his crew, Eugene and David, were at the house for the whole project time.  They had occasional other helpers.  The big concrete crew came in two waves, the form designer/builder crew one day and the pouring/finishing crew the next.  Everyone did exemplary work.  Eugene and David are really nice men.  George is a hoot.  Somewhat gruff, but with wit and patience underneath.  The clean up and final small fixes were satisfactory and complete. I gave George a "B" on price because he wasn't the cheapest.  And Advanced American Construction deserved every penny of it.

- will d.
Drain Pipe Installers in Rio Rancho
Explore Our Solution Center for Helpful Drain Pipe Installer Articles
Drain Pipe Contractors in Rio Rancho