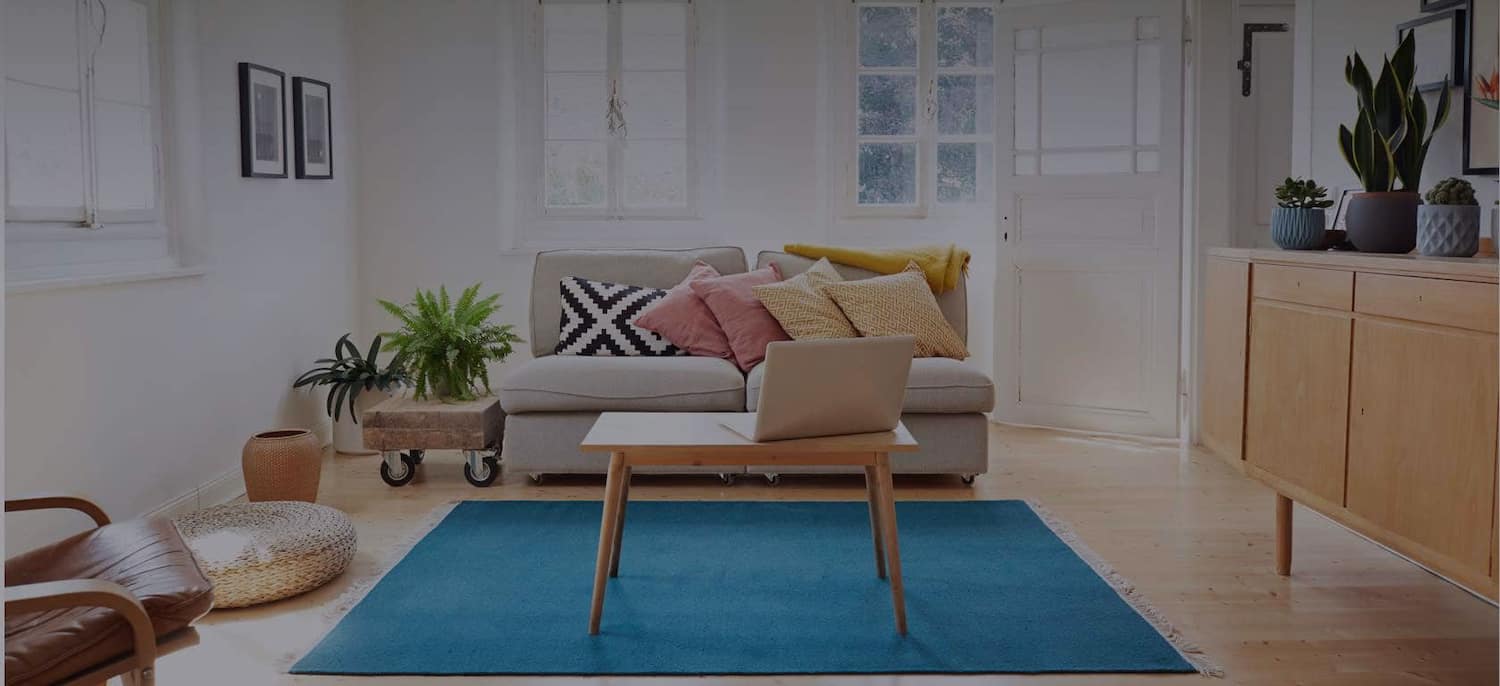 Get matched with top Door Installers in Banner Elk, NC
There are 11 highly-rated local door installers.
Door Installers in Banner Elk
Recent Door Installation Reviews in Banner Elk
Working with Mike was a wonderful experience. We communicated weekly for months during the construction of my home. At the time, I was living in another state and had full confidence that my home would be a superior project under Mike's guidance and direction. Eleven years later my home is still standing. Individuals who visit my residence marvel at the construction, details and features that mark Mike's gifted abilities. Most importantly, Mike is an honest man and a person of integrity. In an industry where many builders produce a inferior product or "cut corners", Mike did not subscribe to those devious business practices. Mike was entrusted with the biggest financial investment I had ever made while I lived in another state. Some individuals thought I foolish to place so much trust in this contractor. I however was not disappointed at the results. In fact he exceeded my expectations. Eleven years later a relationship that began as a business arrangement evolved into a family friend.

- Talia D.

Piedmont Property Solutions

It went amazing! I can't say enough about Piedmont Property Solutions! They are a Godsend. We purchased a house in NC and decided at the last minute that we did not want to live with popcorn ceilings, the color of paint, the master bedroom, floor, tub, shower and vanity. Bottom line, we wanted a remodeled bathroom, popcorn ceilings removed and the house painted before we moved in. I was referred to John Vernon during the first week of August by someone doing some other work for me. We talked over the phone as I was in Maryland to provide an idea of what I wanted and we met on 8/24/18 at my home in Yadkinville. I was surprised to receive an estimate early on Saturday morning 8/25. I was impressed and managed to contact the real estate agent and the previous owner and John arranged to meet them to pick up a key to have access to the house. This is what blew me away: Piedmont Property Solutions had a crew in the house Sunday. When I arrived on 9/1/18 and the trucks came in with all of the furniture on Sun 9/2/18 - all of the popcorn ceilings were gone, the house was painted, the bathroom demo was done and the tile work had begun. Today as I now sit in the house 9/10/18 - all of the painting is done, the popcorn ceilings are gone, the vanity and toilet is in, the shower has been tiled and the new tub is enroute. It was great to be able to have all of this done before furniture came in. I took it one step further and asked if Piedmont Property Solutions could squeeze in a white wash of the brick on the entire fireplace before we returned from closing on the 7th and wow! It was done! What am I saying: if you want a company who will go the extra 5 miles, a company you can trust, a company that follows through, has a sense of quality and professionalism, reachable, creative and flexible: I would highly recommend Piedmont Property Solutions. I am having them now provide an estimate to finish the basement (floors, bathroom, ceilings, French doors, electric and so much more). Suffice it to say, I am grateful and completely satisfied with the work. I felt comfortable enough to allow John to apply his creative hand to the process. This has been a very positive process. I will write more once I am sitting in the soaking tub, listening to some nice music, candles burning and enjoying my new bathroom. Unbelievable???? I appreciate John and his crew for coming through when we really needed it.

- Bonnie W.

Piedmont Property Solutions

The scope of work was huge! Piedmont Property Solutions were a Godsend! We decided on 8/23/18 to remove all of the popcorn ceiling paint in 10 rooms, closets, including hallways as well as to have each room painted using 5 different colors of paint. I met with Mr. John Vernon on 8/24/18 to discuss the scope of work and I returned to Maryland to prepare for my move. On 8/25/18 Mr. Vernon responded with a bid for the work, I told him who held a key and he drove to that location to pick up a key to enter the property. By 8/26/18 he had a crew in the house, removing the popcorn ceiling. We communicated via, text, phone, photos, email and I sent him the paint specifications. We discussed the new tub, vanity, shower, flooring and I respected his judgement enough to allow him the flexibility be creative. All of our furniture and boxes arrived on 9/2/18. When we came into the house, all of the popcorn ceilings were gone and every room was painted. This was amazing considering how quick it was done. They returned to do a walk through with me and did touch ups where I requested. It is a large space and very little was missed. They will have the master bathroom completed by the end of this week. What can I say! I'm new to NC, someone who did my gutters referred me to Piedmont Property Solutions and I would have never imagined the speed, professionalism and quality of work that has been performed. I look forward to writing more when the bathroom is done and I am sitting in the new soaking tub, candle burning and a little music topped off with a nice Pinot Grigio. If you are looking for someone you can trust, someone who cares about the quality of work they do, someone who will work with you, someone who gets the job done - there is no question that you consider Piedmont Property Solutions. Oh, today they sent out a cleaner who wiped down windowsills, stainless steel, floors, vacuumed, mopped, to help us get the place together. Now, if only they helped to unpack the boxes. :-) I am receiving an estimate later today to have the basement refinished, cement work on ground floor near deck, a hot tub, and later to have window shutters and more. I look forward to the future and our relationship with Piedmont Property Solutions. Thank you.

- Emilio W.

Shamus came out on time. He installed four doors one bifold closet, two sold wood interior doors and a security door. Along with trimming each of these doors plus some openings we did not put doors back in. All of the floor trim, all the windows in my home and all the closets . By my estimate this works out to some where around 2500+ board feet of trim. He also painted the interior of our home and it looks amazing. Our home has a mix of old drywall and new drywall. He was able to give it all a very uniform look.

- Seth K.

CT Enterprises Construction Inc

This company was AMAZING! After obtaining several estimates, we chose them based on the fact that they were very responsive to our questions and concerns. When we started the project, we asked them how long they estimated it would take. They told us "approximately two weeks." The entire project was completed in exactly 10 working days! They were extremely professional at all times. They arrived each day to begin work when they said they would be here; they were respectful of our property, and they often made suggestions regarding the construction that proved to be cost-efficient and aesthetically pleasing. After the work had begun, we decided to add ceiling spot lights, which slightly increased our cost. Other than that addition, our final cost was exactly as estimated. We would not hesitate for one second to recommend this company for any remodeling work. In fact, we are planning kitchen and bath remodels soon and will be contacting them.

- Cindi H.

Agape Lawn Company and Greenway Irrigation

Working with Mike and Agape was a pleasure! He arrived on time and was very professional. He walked us through every service that they provide and why we would and would not need certain ones. As he worked he was very respectful of our home and our yard making sure to take good care of anything that needed to be moved, and placing them back exactly where they were. Each service was completed as advertised and in a timely manner. It is almost like we have brand new house, everything is so clean! We will definitely be using them again.

- Josh S.

Work was excellent, completed on time. In the past Geo has completed other work for me including building a small barn and installing kitchen cabinets. All work done was excellent.

- Richard L.

Shamus has provided us with the best service on all kinds of jobs. He has always been here when he said he would be. He has repaired chimney leak, built railings, painted both indoor and outdoor, power washed roof and house, repaired wood on deck, fixed doors, done plumbing work, and many other various repairs. He is reliable, reasonable and always pleasant. We feel fortunate to have him working for us. He has become a dear friend. We would highly recommend Shamus for any kind of work.

- Judy M.

Precise Roofing and Exteriors L.L.C.

I needed to replace my roof and got 5 estimates. The estimator from Precise Roofing showed up on time and was very knowledgable. Roberto showed a level of expertise and knowledge unlike the other contractors and i felt he was honest. I approved his proposal and the work was scheduled the following week! some of the other contractors had mentioned 2 months!! The crew showed up on the scheduled date and time and worked very hard for 3 days. Roberto did an excellent job supervising the work process and everything went smoothly. Once the work was completed, the new roof looked great! I was pleased with the professionalism the crew and the rest of the team showed. The price was very competitive.

- Sharon M.

Champion Windows and Home Exteriors of Raleigh

The salesman was very thorough and explained what we would be getting. Another person came out and measured the windows before they were manufactured for our house. Once the windows were ready 2 installers, Rick and Kelsey came out and very quickly and efficiently replaced all or our windows except 1 the very first day. They replaced the rotten wood and did a great job. The next day Rick and Kelsey came to do the doors on the back deck. Despite some challenges with rotten wood, everything went very smoothly. They have everything they need on their truck and more. We were very happy with the windows and doors once they were installed. It is amazing the difference in our home since we had this done.

- Sherry P.
Explore Our Solution Center for Helpful Door Installer Articles
Door Installers in Banner Elk