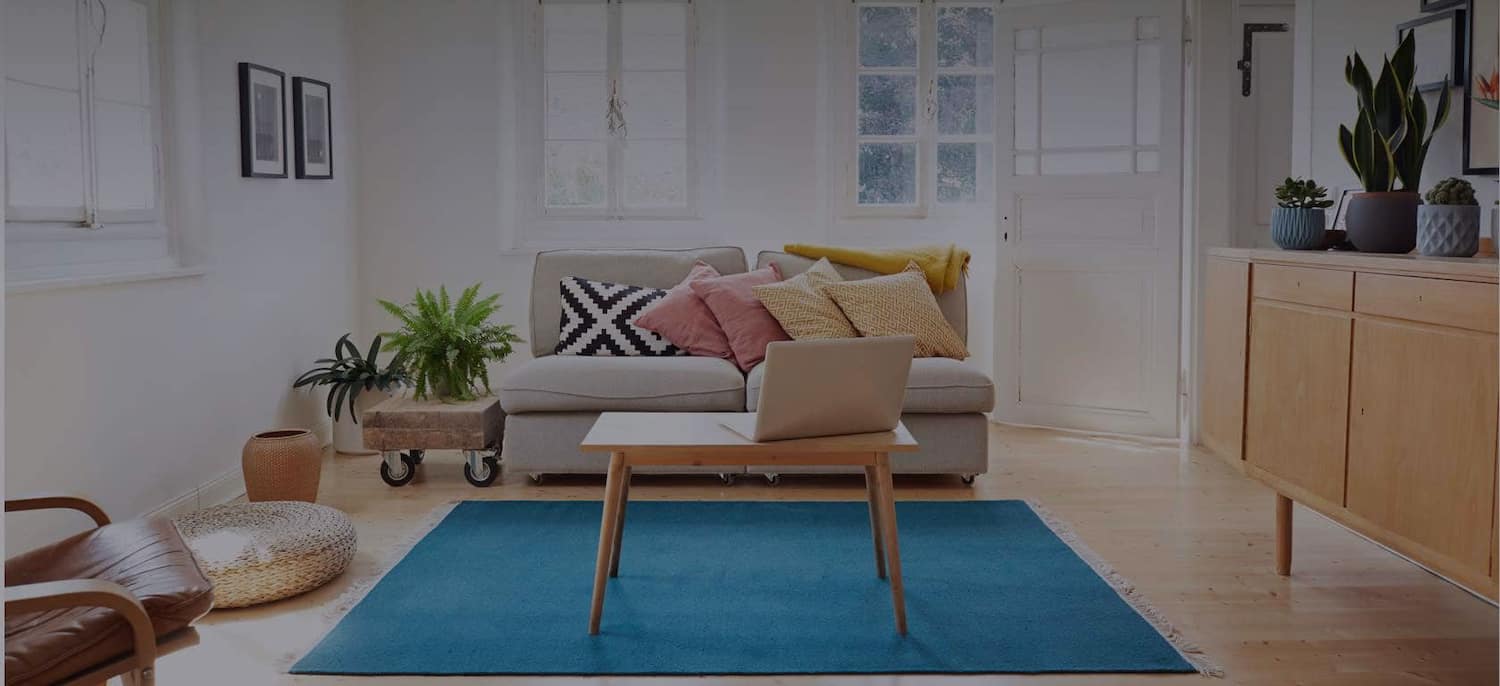 Get matched with top Home Builders in Mabel, MN
There are 6 highly-rated local home builders.
Recent Home Builder Reviews in Mabel
After going through multiple contractors and having a terrible experience we finally found bill and he made this project go smoothly and finished the job in a timely manner very professional and was flexible with changes to plans overall a great experience and will hire again for any future projects

- Austin V.

Heartwood Homes of Rochester inc.

Jay Burke came back to a home he had built for us in 2012 and finished the basement. He does not typically work on partial jobs, but since he built our home previously, he was happy to take it on. He added a 3/4 bath, large bedroom, finished storage area, and large family area. Final product is excellent. He had the framers who originally built the house come back and do all the framing, added HVAC, sheetrock, and everything else to deliver a superb final product. Build time was a couple months and price was less than I anticipated. Trim and all finishes match everything in the rest of the house. Jay Burke was again closely involved with all sub-contractors in the house and did a lot of the work himself. He only builds high quality products and it shows. Now having 3 building experiences with Jay Burke at Heartwood Homes, I cannot imagine how someone could not be very happy to work with him. Jay truly bends over backwards to make sure that things are done to the preferences of his customers and his build quality is excellent. I cannot thank him enough for what he's given our family. Great home to raise kids. Thank again Jay.

- Steve C.

Heartwood Homes of Rochester inc.

I asked Jay Burke at Heartwood Home to put a deck on a house he had built for us a few years earlier. He is not a decking contractor, but since he built our home for us previously, he was happy to take on the small job. Deck is composite with aluminum rail, 16x22. Build time was less than 2 weeks. Material and craftsmanship are excellent. Deck is now 5 years old and look as great as it did new. When Jay Burke designed out home, he was very meticulous when considering the placement of the home on the lot and the position of the existing mature trees on the property. The final project has shade in evening and I cannot see any of the adjacent neighbors because of the position on the back of the house. Very happy with the final product. Thank again Jay and Heartwood Homes.

- Steve C.

Heartwood Homes of Rochester inc.

Top notch from start to finish. I cannot imagine being happier with any other builder. If you get the opportunity to see a Heartwood Homes house in the new homes showcase, check it out. He creates beautiful new homes to the specifications of the buyer. No cookie cutter standards layouts. All his homes are 100% original and unique. Jay Burke drew multiple custom home plans for us to review, and was very easy to work with. Build quality was far above average. He knows all the sub-contractors in town and is very picky with who he alloys to work on his homes. His guidance and advice was invaluable. Outcome of the final product was above expectations and our home is of better quality than all other in the development, but for a better price. Jay Burke paid for an energy audit and our home was far above average for new home energy efficiency. We feel fortunate to have a beautiful home to raise our family in. Thank you tremendously Heartwood Homes.

- Steve C.

Jim Siebenaler Construction

JSC is a terrific company. I first asked for a cedar fence, after having Jim S recommended by a neighbor. The job expanded, as Jim's competence and fine subcontractors gave me the confidence to improve a 55 year old house. This involves every part of building a new house, frame, roof, cement in basement, insulation, electrical, plumbing. Tile, subflooring, sheetrock. More. Except, it is being done within a house. They must work around existing structures and utilities. It is quite impressive to observe. Neighbors and friends and other professionals are in awe.

- elisabeth l.

Well, here it is... I found Al's Home Services in the available installation contractors lists provided by Menards. Every time I see that list I think "Scammers", because Menards assures you that they are not liable and you assume all the risk picking one of them. Well, I happened to call Al's Home Services, spoke to a guy named Al, and wouldn't you know it, Al was also the guy to come out and do my estimate (originally for pet proof laminate or manufactured wood) Our discussion about the project helped me win over my wife for hardwood vs. laminate or mfg wood... Especially in dollars, believe it or not, which really surprised me...! Delighted actually...! Who'da thought... Keep in mind, the whole time I am thinking: "Maybe once I pay this guy money, I will never see him again." He was just too nice and too good to be true. - (Compared to in my experience with big companies in which you call a receptionist, who transfers you to a salesman, who takes your information to an estimator, who has the service manager call you, who then sends you a crew fresh off the boat or over the Rio Grand, who you know you better stay home and keep an eye on...) The day work began, I had to be at work and so did my wife as well. I gave Al access to my security system and put cameras out in private areas for my protection (and for his). Some were visible, some not so much... Weather or not he and his people saw them and knew, I cannot know. But as I could tell anyway, it was unnecessary. This is where I tell you how Al is not just the receptionist, sales lead, and service manager... He is also the crew supervisor... They came in and were all business, right to work, and like it was nothing... They only touched things necessary to the project. I have worked with people calling themselves carpenters before, but Al just works like he could do his work (and theirs) with a blindfold and one arm... I give him an A++ for his easy explanations of - what and why and how - needed to be done. Not one sign of condescending tone or look with a single one of my many questions... The man is patient and slow spoken to give you a chance to comprehend. (And if you still don't understand, he'll say: Don't worry about it... It will look good when I am done.) And he was right... What a relief it was when I saw it was actually him and people he knows doing the work... (one of which was his dad). Shawn, (or maybe Sean) was his installer, he was fast and accurate with every board, and literally nothing can distract him as he works... Two days for a hallway with two closets and a living room... It's a lot of work, well done. So the work went well, and fast... Two days and installation was done, by the weekend the sander was in. (If you ever do installation of hardwood, this will be the hardest part to recover from. But well worth it in the end.) From the beginning, my only complaint was in trying to get in touch with Al in a timely quick manner... However, like I said, he is the company, and manager who actually does work at job sites... So Ya, I get the fact he's a busy guy, just leave a message and wait... (patiently) He'll get back to you when he puts down his hammer and nails. Once the work began, it seemed like my call was much quicker to be answered, which I appreciated...

- Kevin D.

Heartwood Homes of Rochester inc.

A builder for life and a man that truly cares, maybe to a fault, about his customers, community involvement, and the kids. Heartwood Homes where a handshake is still worth something! We have spent the better part of two years with Mr. Jay Burke building our custom homes first in 2009/2010 and then after purchasing some acreage six years later in 2015/2016. From the design to the finished house the one constant is Jay. Atypically, he only builds 2 houses in any given year allowing him to spend his time where he should, at YOUR HOME ensuring all things are done accordingly and to plan and if asked will teach the homeowner along the way. Jay uses subs that are second to none and only where needed as the Heart of the work is done by him. Anyone who as ever built a home, our 3rd, understands that much like marriage communication is key and must flow both ways and after 25+ years of experience Jay understands this and has a knack for holding it all together with the beginner and loosening the strings with the experienced. All in all, I am uncertain after building two houses with Heartwood Homes what more we could possibly look for when it comes to a home builder. F can stand for many things BUT when it comes to our experiences with Jay Burke and Heartwood Homes it stands for F-A-B-U-L-O-U-S! Thank you, Jay!

- Robert B.

A very professional operator. Came in reasonably on time, communicated often and clearly with owners, offered sound advice and worked efficiently and effectively. I would gladly provide a glowing reference if requested.

- RAMON R.

COUNTRYSIDE BUILDERS & REAL

22-ish years ago, our home was built by Countryside Builders. Today, they're quite active in and around the area. We chose them to sell our home, as we anticipated they would build our new home too (my wife fell in love with a model home of theirs). We did lots and lots of work (cheap labor by my wife & I - many projects over 2-3 months) preparing the home for sale. Countryside listed it on MLS, had two open houses and it we accepted an offer about a week after it hit MLS. We're going to build our new home with them, so I'll put out a review after that project is completed and we move in. They are a great option for the dual sell & build scenario that we were in. T & V G

- Thomas G.

One of our board members met with By Design in order to understand our needs. A bid was obtained and based on this bid we chose them to do the work. They arrived when they said they would and before any work was done, showed us samples of the materials and how it would be installed. They did their work professionally and quickly and stayed within their bid price. We are very happy with the results.

- Thomas F.
Explore Our Solution Center for Helpful Home Builder Articles