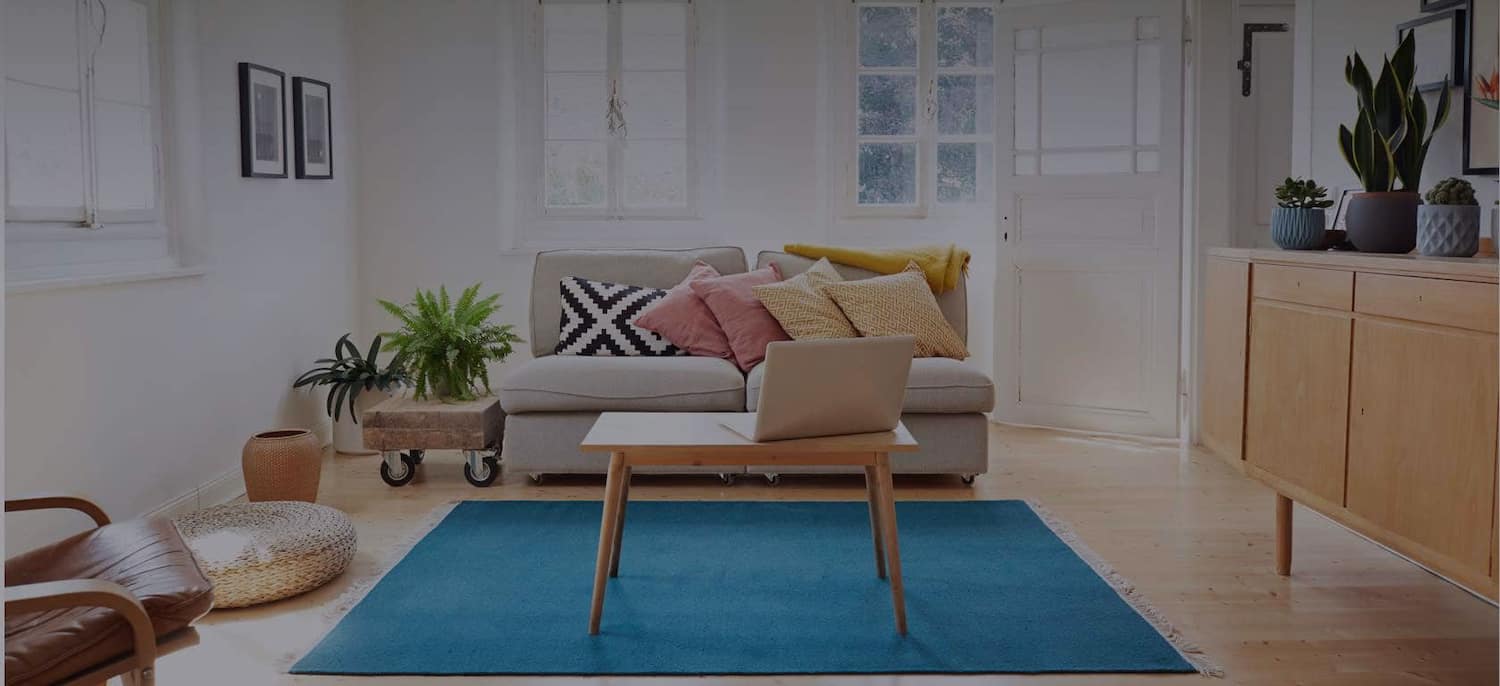 Get matched with top Waterproofing Contractors in Carlton, MN
There are 5 highly-rated local waterproofing contractors.
Recent Basement Waterproofing Reviews in Carlton
DBS Residential Solutions, Inc

Zach Royer and his crew were very professional and prompt. They did an excellent job of minimizing dust and disruption from the work and cleaning up after. I was pleased with the communication from letting me know when they could fit my work into the schedule, to a call in the morning letting me know they were on the way, to communication throughout the day. I do have some aspects of the job (buried drain line ) which will need to be completed in the spring. once the ground has thawed. But I am very pleased with the work to date. The work was not cheap but worth the quality.

- Mary K.

Haven't had any troubles since. So went very well. Stay dry had taken there time in a quick and quality for tearing up my basement do to the type of job. Which I expected. They did there best to clean up and didn't leave nothing behind.

- Mary Jane P.

Trinity Masonry & Concrete, Inc.

The crew worked hard and were very careful of neighbors' property. Took a few days longer than expected but I am very pleased with the results.

- Roger M.

Peterson Excavating & Landscaping

These guys were fabulous. They were responsive, pleasant, knowledgeable, efficient and did a great job. We had to excavate about a quarter of our perimeter, repair foundation, waterproof, add drain tile; also buried a sump line, brought in soil, seed and hay mulch. It was wonderful doing business with them

- John S.

NORTHERN STATES BASEMENT SYSTEMS

They were great and I would recommend them to anyone. They were also able to give a lifetime warrenty.

- Patricia R.

Trinity Masonry & Concrete, Inc.

My situation began when I was in the process of refinancing my home. The appraiser noticed a crack in the basement wall and required that I have it looked at by a professional before I could move forward with closing. I made what seemed like endless phone calls to try to get someone to come out and take a look at the foundation. I found Trinity on Google and gave them a call. I spoke with Cassandra and explained my situation. I knew how busy all of the contractors were, but Cassandra said that she would see what she could do and call me back. She did call back, and Jeff came out to take a look. It turned out that I did need to have some work done, and it was required that it be completed before I could close on my mortgage refinance. Even though they had an extremely busy schedule and multiple jobs going on, Trinity graciously agreed to do the work, and they did so in an extremely short amount of time! They came in, fixed the wall, dug up the side of the house, waterproofed it, etc. all in just a couple of days. Jeff was always checking in with me and making sure I knew what was happening, and everyone on the crew was great. They were extremely considerate and friendly. Due to my refinancing situation, there were some time constraints, and Cassandra was fantastic about helping me out and she was sending information/documents to the bank for me as they requested it. The work that Trinity did was excellent, and they did such a good job cleaning up and making my yard look good. I honestly cannot say enough about how amazing everyone at Trinity is, particularly Jeff and Cassandra. They went above and beyond and I am grateful for everything that they did for me. I don't know what I would have done without their help and I am so fortunate to have found them. I HIGHLY recommend them to anyone who is looking to have this type of work done! Trinity is definitely number one on my list!! Thank you!

- Amy L.

The crew was great to work with; very concerned about keeping down dust level in house when they had to jackhammer. Worked long hours to finish the work; ended up to be more extensive than first realized. Basement has been completely dry.

- Mary T.

Standard Water Control Systems Inc

Great....decided to use another system, exterior instead of interior. But thought they were a good company.

- Ruth D.

NORTHERN STATES BASEMENT SYSTEMS

They did an excellent job and they completed the job in a timely manner. In fact, they finished ahead of schedule. We had a huge flood up here and the basement stayed bone dry. I can't say enough good things about the system itself; it did the job it was intended to do which is to keep my basement dry. The test of whether it will stay dry under extreme circumstances was there with the flood.

- FRANCES G.

AMERICAN WATERWORKS DID COME OUT FOR THE ESTIMATE, RIGHT ON TIME. IT WAS DETERMINED THE CRACKS WERE COSMETIC, RATHER THAN STRUCTURAL, SO WE CHOSE NOT TO DO ANY WORK AT THIS TIME. HOWEVER, THE REPRESENTATIVE GAVE A THOROUGH EXPLANATION OF WHAT TO WATCH FOR IF THIS WOULD TURN INTO A STRUCTURAL ISSUE. ALSO, HE EXPLAINED WHAT WOULD BE REQUIRED TO DO THAT TYPE OF REPAIR AND A ROUGH ESTIMATE OF THE COST. I WAS VERY SATISFIED.

- becky h.
Basement Waterproofers in Carlton
Business Description:

Celebrating 30 years of service, our family has specialized in structural foundation repair and basement waterproofing. We have built a long-standing tradition of excellent work and a commitment to total customer satisfaction. Contact us today and let's put your problems behind you once and for all. Basement Waterproofing: We custom design the SafeBasements Waterproofing System to meet your specific needs. Once the system is installed, it takes care of itself, backed by our Lifetime Guarantee...

Recent Review:

I researched basement waterproofing solutions and was considering doing it myself. Then I found Safe Basements and read the literature about their product/process. To me, it seemed better than other similar products. I was surprised that they cover my place -- 2 hours into Wisconsin, or 3 hours from Litchfield. Brad came out to inspect the problems in my basement -- horizontal cracking, bowing, and water intrusion. He was able to explain the causes of those problems as well as others that I hadn't noticed. We agreed to pay for anchors to stabilize one wall that was bowing, and install drain tile and a sump pump. I'll be honest, I didn't shop around. I have no idea what other companies are charging for the same services. I normally get 3 or 4 bids or other opinions. I felt comfortable with the amount of research that I'd done, the knowledge Brad seemed to have, and the information about the products that I decided to hire Safe Basements without talking to other companies. I don't regret that decision. The wall anchor/stabilization crew called me before leaving Litchfield. Their ETA was pretty close to the actual time of arrival. When they arrived, we discussed the work being done. They did the work. They cleaned up. They gave me information about the anchor system and what I needed to do to correct the bowing and cracks. Everything was done as expected. The drain tile/sump crew was stuck at a previous job. They called me the day before (Tuesday) my job was expected to start to let me know there would be a delay starting my job. He then called in the middle of the start day (Wednesday) to let me know, they wouldn't be to my house until the next day. I was expecting a call between 7 and 8 on Thursday to let me know they were leaving Litchfield. Instead, I got a call at about 7:15 to let me know they were 15 minutes from my house. When they arrived, we talked about the work to be done, they cocooned my stuff in plastic, and they went to work. I think they worked until about 7 that day. They returned on Friday at about 8:30, having stopped to dump my concrete and dirt and to pick up gravel and concrete. They worked until about 10:30pm on Friday. I appreciated that they finished on Friday even though it was later than I expected. They cleaned up everything thoroughly, and walked me through the details of the sump pump and battery backup systems. Even though they'd driven a long distance, worked two very long days, and it was very late Friday, I didn't feel they rushed through. The job was complete. I think they would have stayed later if I'd had anymore questions. Unfortunately, one of the workers left his very nice tape measure, and I have not been able to get it back to him.

Reviewed by Robert K.

Rush City,MN

A Super Service Award goes to providers who have achieved and maintained a superior service rating on Angi.

Business Description:

Innovative Basement Authority, founded in 2005, is a subsidiary of Groundworks, a family of companies that offers superior, proven solutions for your foundation repair, structural repair, crawl space encapsulation, dehumidification, and concrete leveling needs. They currently maintain offices in Fargo, ND, Rush City, MN, and Minneapolis, MN. Innovative Basement Authority is a recognized accredited member of the Better Business Bureau and devotes its years of experience, industry knowledge and...

Recent Review:

They did an amazing job so professional, neat and clean and they even fixed the problem 100%. I would hire them again in a second.

Reviewed by Tim S.

Recent Review:

Installation was done as schedule, and worksite was left clean and in good order. Thank you!

Reviewed by Ira S.

Business Description:

Established in 2012, DBS has been providing expert services to areas of Minnesota and Wisconsin. Our highly trained team specializes in basement waterproofing, foundation & crawl space repair, concrete lifting & leveling, basement finishing, radon mitigation and whole-home energy solutions. DBS is committed to providing top quality service and products to our customers. In fact, it is this commitment that has been the cornerstone of our success. With over 30 years of experience and hundreds o...

Recent Review:

Zach Royer and his crew were very professional and prompt. They did an excellent job of minimizing dust and disruption from the work and cleaning up after. I was pleased with the communication from letting me know when they could fit my work into the schedule, to a call in the morning letting me know they were on the way, to communication throughout the day. I do have some aspects of the job (buried drain line ) which will need to be completed in the spring. once the ground has thawed. But I am very pleased with the work to date. The work was not cheap but worth the quality.

Reviewed by Mary K.

Business Description:

Angie's List Certified. Since 1977 we have been waterproofing basements. Our water control and wet basement repair services have given homeowners greater peace of mind. We have worked on more than 40,000 homes and businesses and installed more than 2 million feet of drain tile. Our award winning and experienced team -- 50 employees, many with 20+ years of experience -- know how to get the job done right. May contact through email, mike@standardwater.com or 800-978-7867.

Recent Review:

They did great work and I recommend them to several people in the neighborhood. They were top notch. Great people and great service.

Reviewed by William W.

Business Description:

Our goal is to ensure the complete satisfaction of every client. We are dedicated to providing the highest quality work in all the services we provide. We are committed to giving friendly service from knowledgeable staff at competitive prices. Please call us today for more information.

Recent Review:

We were given a contract by Barry on May 18th and he said the job would be completed in two weeks; "weather permitting" is his famous line. Well here we are on June 25th and the job is not complete with no idea when it will be completed. He keeps delaying our job saying, "I am 2-1/2 days delayed because of rain". Never mind we are in a drought and haven't had more than an hour of rain. He said he would be completing the job two weeks ago on Wednesday - he didn't show up (no communication from him) and then said the blocks were delayed. Then we were told the block was going to be delivered last week - didn't happen. Barry gets defensive if you text too much or question him. He has payment for half of the project. He actually told my husband that he was going to rip up the check we gave him and that he can't do work for someone who doesn't understand that rain puts him days behind (again, no rain at our house for more than maybe an hour in WEEKS!). Yesterday, the 24th, Barry text my husband telling him to let him know when the block is delivered. My husband asked who is delivering and he said, "one never knows". Today my husband text him asking again who was delivering the block and he told him. So my husband called the place who is delivering the block and found out no order was placed and that they have had the block in stock this whole time. We really liked Barry when he came to look at the work we wanted done. We REALLY wanted to work with him; however, we have found him hard to deal with, dishonest, and frankly very rude! With all that said, THINK TWICE before you choose UpNorth Landscaping. I see some great reviews and only wish that was our experience!

Reviewed by Tami B.

Business Description:

Trinity Masonry and Concrete of Duluth, MN pays attention to the details in each project. Masonry requires a special skill-set to get the beautifully finished product the customer wants. Trinity Masonry & Concrete has the experience and reliability that a customer needs. We do masonry services for commercial, residential and industrial. Projects that Trinity Masonry & Concrete completes are: *Basement waterproofing and foundation repairs • Brick and block pillars, walls • Decorative driveways...

Recent Review:

DO NOT USE THIS COMPANY!!!. House is not level, three of five doors will not close because center of house is to high now, three rooms have wall cracks all over. Ran over my septic alarm box and destroyed it. Damaged two screens. Damaged gutters on both sides of house, soffit and fascia on one side with backhoe. Sent me final invoice and when I questioned about issues was told contract was filled and mechanical lean was put on the house the same day I got the invoice. I have contacted the Attorney General. I will contact an attorney, probably have to pay and then take Trinity to court for repair money. What a joke this guy is.

Reviewed by Richard C.

Rating Not Available

Pros who have not yet received a review do not have a rating displayed.

Business Description:

R-n-P has the highest level of professionalism in the industry. Our employees treat our clients like our own families. Although the company was started Jan 2012 we have been in the industry for over a decade. With our tight knit family we have the resources to not only fix it but to make it right. We offer free estimates, full warranties, and a level of service that far surpasses our competition. At RnP we know what makes a basement tick, and we also know what makes them a ticking time bomb.

Business Description:

Basement Pros is a small locally owned company with 5 employees.

Recent Review:

It went well. The did exactly what was authorized at the agreed price. They made recommendations for a few adds where appropriate.

Reviewed by Marcia P.

Business Description:

Our mission at Hampton Enterprise LLC is to provide clients with superior customer service, quality work and speedy service in all aspects of their home improvement needs. Licensed, insured and trusted since 1989; come discover the Hampton difference today! We specialize in the installation and repair of Windows, Doors, Flooring, Sinks, Bathtubs, Showers, Sprinkler Systems and much more. We also offer Interior and Exterior Home Painting, Custom Welding Fabrication and Carpentry.Localy in you...
Explore Our Solution Center for Helpful Basement Waterproofer Articles
Find Waterproofing Contractors in
Waterproofing Contractors in Carlton