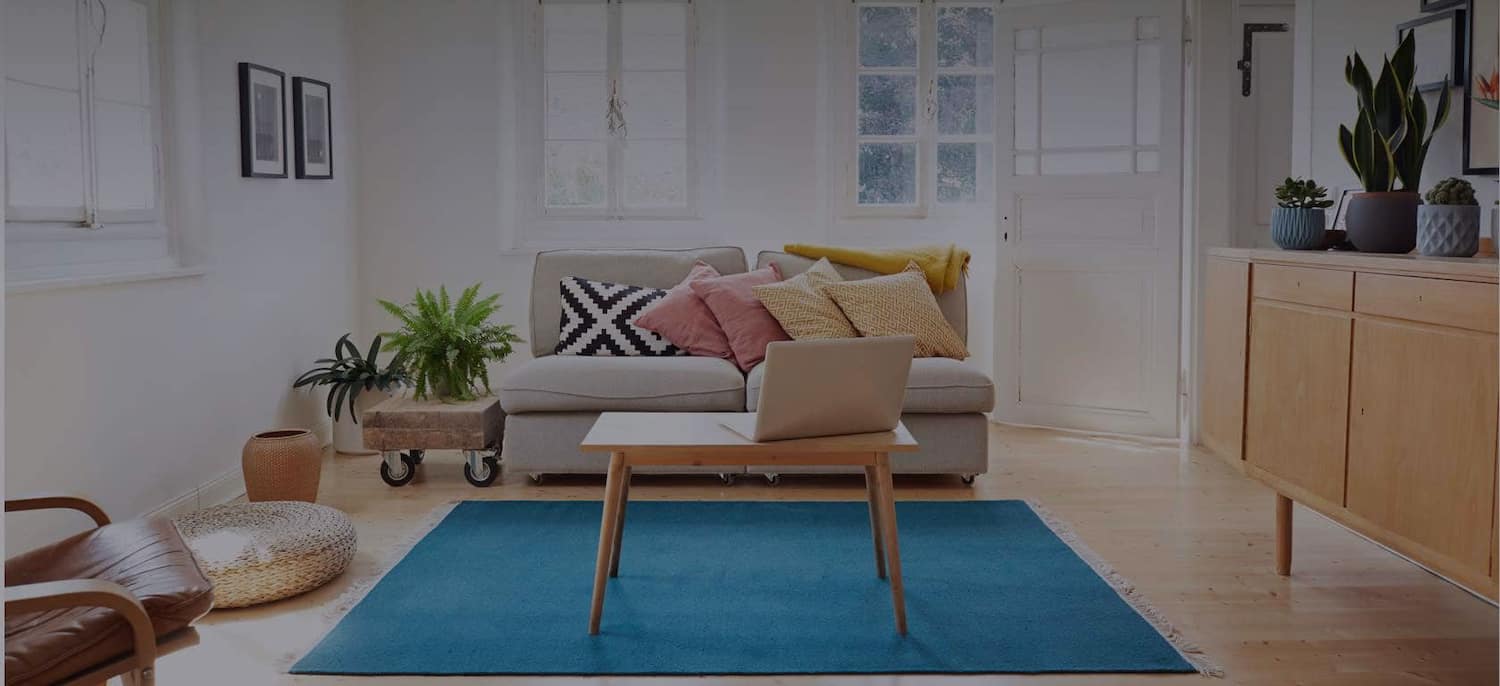 Get matched with top Drywall Contractors in Sault Sainte Marie, MI
There are 1 highly-rated local drywall contractor.
Recent Drywall Reviews in Sault Sainte Marie
MKE Integrity Builders Corp

Very well project turned out beautiful and was done in timely manner as promised. Will definitely hire for my future and current remodeling needs. Very happy with project!

- Brenda p.

Weatherstone Property Inspections LLC

The inspection went very well. Corey, who inspected the property was very professional and extremely thorough. He went from top to bottom and, inside and out. I was very pleased with his work!

- Mark C.

Red Baron Enterprises LLC

Cleaned out all the dry rot and rebuilt the joists affected. Strenuous, tedious work done on 5 very hot summer days! Incredibly hard workers who explained each step along the way. Hardi board had to be removed, new wood and installation installed and new hardi board replaced. The yard and deck were cleaned up everyday when workers left. I can't say enough good things about this company and Steve and Bob who work for them. Would recommend them to my best friend and to you! Office staff is very helpful and courteous!

- Diana L.

I called Penz Insulation Contractors checking the competitiveness of another bid. I was ready to spend up to $9,000 to replace old insulation in my storefront building. When Matthew from Penz showed up, he advised me that I did not need new insulation--that the material in place was treated for mildew, with a fire-retardant, and was sufficiently thick. His advice got him no work (at the moment) and saved me from spending $9,000 that I would have had to borrow! I appreciated his integrity and recommend him enthusiastically.

- Linda M.

Zefs Construction team has been working on my three properties for the last two years. They did tremendous jobs. The owner Zef is a respectful person. He is the highly trustable and professional. I am an out-of-state investor and I put my full trust in him. He and his team did extensive renovation work on my two dilapidated properties and all got building inspections passed, especially one property at Warren. The city inspectors were very picky and they issued the lengthy reports including zoning/building/mechanical/plumbing/electrical. Zef took care of the property beautifully. Now, the properties are renting out so that I'm receiving my investment's return. Zefs Construction is my go-to contractor to do different home renovation works and home repair as well. Zefs Construction also works closely with my agent and property manager and even my tenants to get work done quickly. I am very grateful to have Zef on my properties' renovation jobs. He is the best person I have ever met from the Angie's List!

- Yang L.

We contracted Winthrop Place for a remodeling job that included converting an extra room into an additional bathroom & converting the adjoining room into a bedroom (adding a closet, new doorway and framing the existing doorway) for my elderly mom. Michael and crew did a fantastic job. They were very professional and completed the work in a short time frame, making the house much more accessible for my mom. They took care to preserve and re-use the house's original wood trim/moulding so the new rooms tie in perfectly with the existing spaces. Michael has many years of experience and it shows in both the quality of the work performed and the suggestions he offered along the way. Finding a contractor for a big job can be very stressful, these guys made the whole remodeling process easy & painless. I'm happy to say that this company knocked it out of the park in terms of quality of workmanship, timeliness, and fair pricing. Can't ask for much more than that. After this project I can confidently recommend Winthrop Place if you're looking for a local contractor. I just wish I'd found them sooner!

- Connard B.

Superior Home Building LLC

Jerrod Thomason, the owner of Superior Home Building, did a complete remodel of our house including a new addition. He did the work while we spent the winter in FL. I contacted him based on the outstanding reviews on Angie's list. We did not meet him until the job was well under way. Everything was done by phone, email, and FaceTime. We couldn't have been more pleased with the result. I would recommend Jerod for any job. He was outstanding!! Our job included: new roof, new siding, new gutters & down spouts, replace all windows, new flooring, new lighting and electrical, new plumbing, seal walls and waterproof basement, paint every room and ceiling in the house. Also a complete remodel of the kitchen, bathroom, utility room, closets, and an addition which included a large new bathroom, walk-in closet and storage area. Use Superior Home Building you won't regret it!!

- john b.

We are very pleased with the entire project--from demolition to final details. Our new basement is wonderful--everything we had hoped it would be. It was great to work with Brawny Builders. They are great at communicating throughout the entire process and are reliable. You can trust them to do great work!

- Kassandra H.

Champion Remodeling Group, LLC

Alex and his team came in to run an assessment for installing the materials i bought for my new bathroom. They were right on time, and gave us a very realistic price. The job took them two days, just like was promised. They were very neat and tidy while they worked, very friendly, and now my bathroom looks exactly like i had envisioned it. Thank you so much.

- Mariah J.

Due to circumstances beyond his control.. he was unable to finish the work.. Very nice and friendly...

- Michael P.
Drywall Contractors in Sault Sainte Marie
Business Description:

2015 Super Service Award Winner. All projects are conducted in accordance with accepted IICRC, EPA, AIHA, ASHRAE, NIOSH, NYC and OSHA guidelines and recommendations regarding indoor air quality. Each project is unique. The extent of removal, engineering controls to be used, and the appropriate procedures are strategies that must be developed prior to any action. Elliot Environmental can provide an effective site specific plan for the remediation and/or decontamination at no cost in many cases...

Recent Review:

From the first phone call asking for an inspection and "diagnosis", we were 100% satisfied. Their knowledge and professionalism is incredible, they were here within 2 business days to do the inspection, and the work was performed the 3rd business day. The three guys who came (1 to inspect, diagnosis, and to get the 2 man crew started on the work), were simply amazing, courteous, careful, explained everything well, and the 2 guys who did the work were 2 of the hardest working guys we have ever seen. They were respectful of our home, their work ethic was 100% excellent, their integrity showed through 100%, and we felt 100% comfortable with their being here for most of the day. We received a call back to ask how things went 2 days after the work and we would absolutely recommend them to anyone we know who needs any work from them. Simply incredible company and employees - every single one of them.

Reviewed by Linda B.

Rating Not Available

Pros who have not yet received a review do not have a rating displayed.

Business Description:

Cornerstone Property Maintenance & Home Repair has been steadily building its reputation as a leading roofing contractor in Michigan. Fully licensed and insured, Cornerstone PMHR specializes in a variety of roofing products, from standing seam metal, flat membrane roofing, to asphalt shingles. We offer services that will give your home or business a look that is tailored specifically to your needs and desires. Based mainly on word-of-mouth referrals, Cornerstone PMHR has established a strong...

Business Description:

Storm Damage Contractors and Insurance Claims Specialists for Residential and Commercial Structures. If your home or business has been damaged by hail, lightening, fallen trees, wind, water or other storm-related or natural causes, finding a qualified contractor in Michigan who can help you repair the damage with little or no out-of-pocket costs on your end, can be quite difficult.

Recent Review:

The worst. A nightmare. On August 2, 2015 there was a storm in our area with large hail and high winds which caused extensive damage to many homes. My wife mentioned to a neighbor that we had developed roof leaks and needed to get someone out to estimate the damages. She told us she had the same problem and had her roof replaced by a company that was doing work in the area. A short time later a salesman showed up at the door saying the neighbor sent him over. He looked at the roof and said we did have storm damage and that our homeowners insurance would cover most of the repairs. We asked where the company was located and he said down state. We expressed concern about any maintenance or possible future repairs needed due to the distance (approximately three hours drive) and he stated they would be opening an office up here due to the high volume of work they were doing in the area. This never happened. When they started to replace the shingles on the left side of the house, Jason pointed out that the decking boards were all rotted and needed to be replaced. When we viewed the damage, which was extensive, we stated that from the few rafters we could see, the rotted ones would need to be replaced. He assured us that they were "okay, still had good wood" and didn't need to be replaced. After the new decking boards arrived we had to go to a doctor appointment in Saginaw and were not here to see them installed thus did not see the condition of the rafters. When we returned the shingles were being installed. When all the shingles were installed we pointed out to Jason and Ron (when he came to get the final payment for the job) that there were several shingle edges standing up one or more inches and that the roof surface was "wavy". They both assured us that when the weather warmed up the roof would be fine. We had had water damage on that side of the house so after the roof was repaired we began tearing out dry wall and ceiling tiles for repair which exposed a portion of the rafters. At this point we saw just how bad the rafters were. We went into the "cubby holes" upstairs and were shocked to see what they had done. The decking boards were up and down and gapped open in places. They had jammed several old 2"X4" boards between the decking boards and the rafters to give them something to nail the decking boards to. Every rafter was rotten along the top edge; one rafter was broken and pushing on one of the electrical wires. There were also three vents on that side of the house that were removed and never replaced. Thus there is now inadequate ventilation in the "cubby holes" adding to the problem of condensation. We live in northern Michigan where we can receive feet of snow at a time which puts a lot of weight on the roof. There is no way that those new decking boards and shingles should have been installed on those rotten rafters. They put us in danger and did the shabbiest work we have ever seen. We are in our mid-sixties and had to crawl around in "cubby holes" on our hands and knees to sister new 2"X6"s to the existing rafters for needed support. (We have before and after pictures.) We have no idea what condition the rafters are in from the cubby hole wall up to the peak as that portion is the enclosed bedroom ceilings. It is now one and a half years later and the shingles are still standing up and the roof is still wavy. We had ice damns under the shingles over the winter and when they melted all the water leaked into the "cubbies" and onto the new ceiling tiles and dry wall that we replaced. We started calling about having this problem fixed in March. We have made at a minimum of two calls per month with the promise each time that someone would be coming out to take care of it. We are now into September and are still waiting to have the repairs made. No one has even come by to look at the problem.

Reviewed by sandra m.

Rating Not Available

Pros who have not yet received a review do not have a rating displayed.

Business Description:

We have a great crew that knows how to get work done in a timely matter. We also subcontract work out when we are busy Ower bill is depending on the size of the job half down balance at the end or if its a large job then we will split it in quarter payments

Rating Not Available

Pros who have not yet received a review do not have a rating displayed.

Business Description:

We are a full service License Plumbing Contractor for both Residential and Commercial customers, we offer a full line of plumbing solutions for every customer.

Rating Not Available

Pros who have not yet received a review do not have a rating displayed.

Business Description:

We provide quality construction services from rough framing to finish carpentry.

Business Description:

I am local builder that uses local employees and sub contractors. I was trained union journeyman carpenter in the Detroit area and moved back to the northern area after about ten years in the city. My company can handle commercial jobs as well as new homes or additions,pole barns, etc. I am also green certified builder and was trained recently as a energy analyst

Recent Review:

He suggested completely replacing the roof instead of trying to locate the leak and patching it. We agreed as the roof was probably over 15 years old. We had no way to know exactly as this house was newly purchased and the previous owner did not know either (she was a divorcee). Next rain after the roof replacement, within a span of weeks, we realized the leak was still there. Called him and he stated he isn't in the area and that he will stop by next time there is rain and he is in the area. Needless to say that never happened. He continued to delay and postpone until his labor warranty expired (in his case that's 1 year) at which point he denied any responsibility. At this point the only potential recourse left was the manufacturer warranty on the shingles themselves. I don't know how far that would have gotten us and we will never know since the contractor failed to give us any warranty paperwork for the shingles though we repeatedly asked him for it. Whether we needed it or not we indeed have a new roof but the leak, which was the original task, never got fixed. We are now looking for somebody else to fix it. My recommendation: if you are forced to use him (contractor work is hard to find at the moment) make sure you keep a tight leash and are all buttoned up before you sign that last check to him. He is not coming back for anything once that's done.

Reviewed by Stefan L.

Rating Not Available

Pros who have not yet received a review do not have a rating displayed.

Business Description:

We build custom homes and log homes as well as remodeling. We do both residential and commercial building and remodeling.

Business Description:

Recent Review:

Prepared area for work with drop cloths, knocked loose plaster away.  Mixed and applied plaster mud  to wall and ceiling areas where needed.  Primed for painting.  Cleaned up area after finishing.


Reviewed by Ruth C M.

Business Description:

Financial Consultant, real estate investment, career coach.

Recent Review:

He did a great job. Very good quality of work. He showed up on time, worked pretty much non-stop throughout the day, and delivered what he promised. He was very honest and trustworthy. I would highly recommend him and I will use him in the future.

Reviewed by Jeffery S.
Explore Our Solution Center for Helpful Drywall Contractor Articles
Drywall Contractors in Sault Sainte Marie