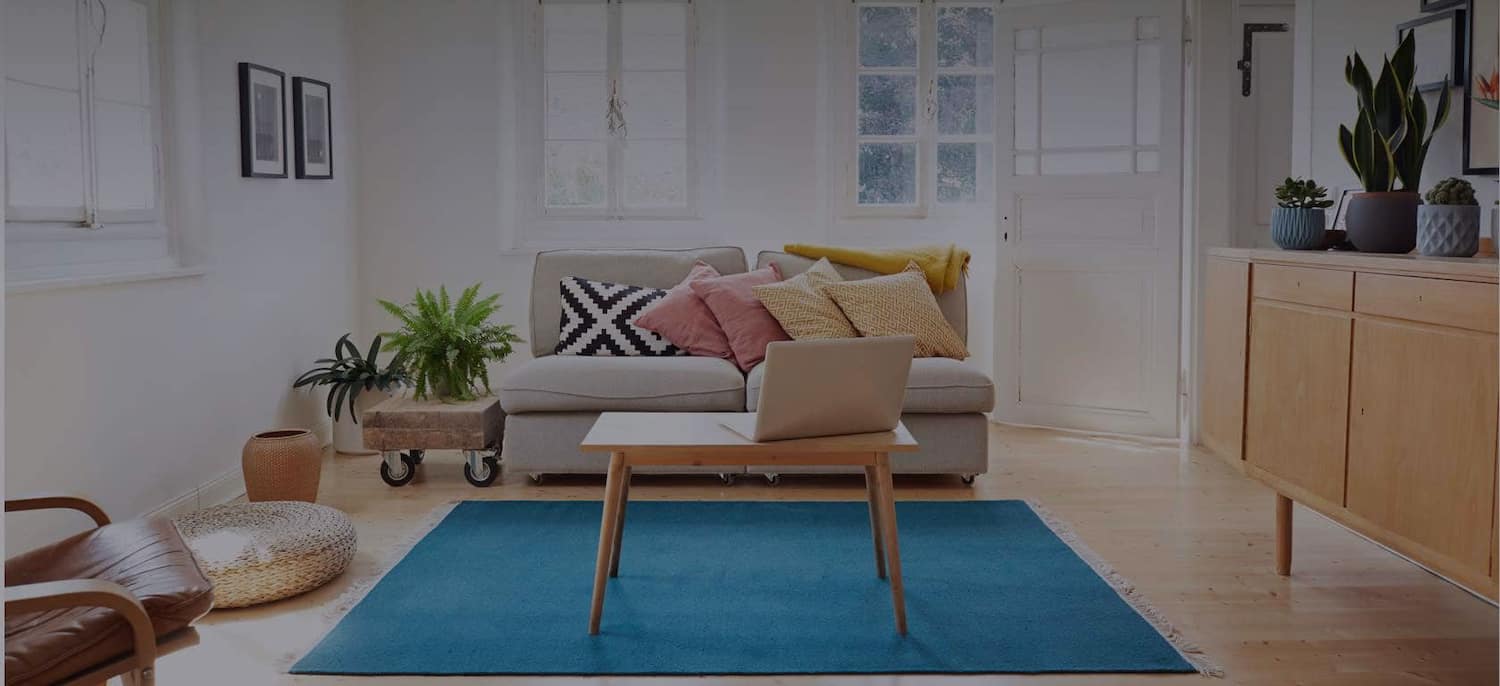 Get matched with top Garbage Services in Greenville, MI
There are 1 highly-rated local garbage service.
Recent Trash Removal Reviews in Greenville
They came and removed some old junk and scrap I had. They were very quick and thorough during the job; when talking with them, they were very professional and polite. Will hire them for any job I have in the future!

- John M.

Went very well. There was a bit of a mix up which they 100% apologized for and it was nothing that hindered the dumpster usage. We will definitely us them again.

- Ann W.

SMITH'S SUNRISE SANITATION

So pleased with their service that I now pay for a whole year every January. Even replaces container with lid in place each time. Very happy!

- Kenneth B.

Very courteous and helpful on the phone.  No problem scheduling a dumpster drop-off & a pick-up a week later.  I should have gotten a larger & longer dumpster but I failed to take into consideration that all the new materials would come with cardboard & foam that would also need removal.  Thunder Bay was very accommodating in emptying the dumpster as well as several bags I had stacked around it...at a minimal upcharge for the added volume.  I wasn't too crazy about how they slid it off the trailer onto the driveway with a thud (no wheels).  Glad I don't have an asphalt drive.  Make sure if you need wheels you request it.

- Mark B.

They are very nice and pick up everything. They perform like clockwork and are easy to work with. I can cancel the service temporarily if I am on vacation and they hold our account. They are wonderful and I have no complaints.

- Patricia L.

Does what is expected. We are on a late afternoon pickup route which is fine. No problems so far. Can tops are left off after pick up which could be a problem if it gets windy and they take off.

- Steve F.

I have been with this company for a couple years now. Its a great family owned business and have ZERO complaints with. Always friendly and curtious when I call to ask if they can pick up an extra can. I have no intentions of leaving there service as long as they are in business..

- Douglas S.

On time and if any delays still pick up when they can. Had good messages regarding service when severe weather happened. Nice to talk to.

- Sandy S.

Project was to partially unassembled  2 yr old wooden playstructure, haul and reassemble at new location. quick initial response, prompt friendly estimate after review of structure and job requirements.   When calling to schedule job early in week,  was told "maybe Friday, I'll check schedule and let you know for sure tonight or tomorrow".  Was told we could start disassembling structure to save $ once we had date of project start.   Never heard back, assumed we were not on schedule as of yet.  Surprised when they showed up in backyard and began dissembling structure.  Never knocked on door to let me know they were starting, only went in backyard because I heard noises.  Was told they would bring "all the required tools".  Showed up with hand tools, needed to borrow my power drill, extension cord, 9/16 wrench and screwdriver drill bit.    Project moved very slowly, we were paying by hour.  Would have been faster had they had proper tools for the job (such as being able to remove bolts with power tools, proper bits for removing hardware) which they said they would have and was our expectation.   Our Wrench and screwdriver bit never returned, even after requested.   Swingset was not leveled, legs were twisted upon installation causing wood to crack down entire length of 2x4's.    Roof was ripped in 4 places and is ruined. Neglected to put all bolts, nuts, screws back on. Some that were put on were not secure.  Some hardware not tightened, could remove easily by hand.  Put hardware in wrong locations.  Didn't reinstall all hardware or give back to us to do ourselves.  Left unit in completely unsafe condition, certainly not for use by children. Was supposed to meet us at jobsite at specific time they set to go over issues, didn't show or call.   A1 was completely paid for job, refused to return portion of $ so we could fix problems, which were reported the same day project was done.  Wouldn't return phone calls.  Had to hire second contractor to fix unit, replace broken wood, restain parts that had to be replaced, buy and replace missing hardware that was never returned after repeated requests, will have to buy new roof for top of unit.  second contractor finished project easily and promptly with courtesy and professionalism.

- EJ N.

SMITH'S SUNRISE SANITATION

Still has not picked up overflowing dumpster but keep telling us they'll e here day after day.

- Stacy T.
Garbage Collection Services in Greenville
Rating Not Available

Pros who have not yet received a review do not have a rating displayed.

Business Description:

removing large and small debris any removal is a challenge but we get it done

Business Description:

We sell and install all flooring, cabinets and counter tops. Free In Home Estimates or come to our showroom at 4444 - 14 Mile Rd NE, Rockford. To schedule a Free In Home Estimate call or text (616) 308-4040.

Recent Review:

It was first rate from ordering to delivery and install! Very happy and it looks fabulous!

Reviewed by Patricia S.

Business Description:

HEPA Environmental Services, Inc. has been privately owned and operated for 13 years. We pride ourselves on making commitments and keeping them. We have also helped many of our residential clients get reimbursement for Vermiculite removal from the Zonolite Trust.

Recent Review:

Their attitude and willingness to work was great. They cleaned up after themselves. They took up all of the asbestos flooring that was there. I would recommend them and use them again. They were here the day after we called them.

Reviewed by Karen B.

Rating Not Available

Pros who have not yet received a review do not have a rating displayed.

Business Description:

Septic field Installation and repairs payment program down payment required and momthly payment plans with no interest charges.

Rating Not Available

Pros who have not yet received a review do not have a rating displayed.

Business Description:

248-634-3867( DUMP) TRAILER SERVICES @ ALLSIZE DUMPSTER RENTALS FOR RESIDENTIAL COMMERCIAL INDUSTRIAL MULTI PURPOSE GENERAL HOUSEHOLD CLEAN-UPS MOVEI NS-MOVE OUTS ESTATE SALES & CLEAN-OUTS CLEAN GARAGES ATTICS BASEMENTS REMODELS ROOFING & NEW CONSTRUCTION DEMOLITION WASTE REMOVAL JUNK REMOVAL CLEAN-UPS

Business Description:

Over several years of progressive experience in customers service. Dependable and reliable professionals with experience in providing effective and comprehensive support. We are fast and friendly!! Full replacement value insurance We provide you with our professional packers and movers who will prepare your items for a long distance move. We offer accountability. Your possessions will never leave our sight and will never share a load with other customers like major Van Lines. Only our own mov...

Recent Review:

When I got to the storage facility, there were 3 men whom I had not seen in my previous moves. They looked dissheveled and appeared to be under some kind of influence. In addition to me assisting the movers with the move, one took it upon himself to urinate on the side of the moving company. I called the owner about the movers and how I felt uncomfortable as a woman and the owner immediately became irate. When we got to the location of the drop off 15 minutes later the driver stumbled out of the vehcile and said change of plans I needed $300 for my belongings. I told them the agreement was to tip them because it was an emergent move and he was assisting me out of good customer relarions. Well thr owner being on the phone tells them to pull off with my items. They pull off, I call the owner back, he yells all manner of expletives at me, tells me to find someone to "spread my legs" to and come up with the move money plus storage fees. I filed a police report and the owner called me the next day again wanting me now to meet him at a uhaul facility . I forgot to mention this time around, his original truck was not present, it was a uhaul. The owner wanted me to meet him give him money for the retrieval of my items and find someone else to move them. I will be filing suit. I dont want the items back, God knows what those men did to them. God will deal with him.

Reviewed by Deondra P.

Rating Not Available

Pros who have not yet received a review do not have a rating displayed.

Business Description:

We have a great crew that knows how to get work done in a timely matter. We also subcontract work out when we are busy Ower bill is depending on the size of the job half down balance at the end or if its a large job then we will split it in quarter payments

Rating Not Available

Pros who have not yet received a review do not have a rating displayed.

Business Description:

Knight Transfer Service provides roll off dumpsters for waste and recycle removal. Our inventory consists of 10, 20 and 30 cubic yard dumpsters and we serve, West Michigan, Lansing, Ann Arbor, Livonia, Detroit and surrounding cities. We pride ourselves on providing excellent customer service from the first phone call you make to the conversation you have with the driver on delivery. We understand renting a dumpster isn't something you do everyday. Our staff will ask you questions about you...
Explore Our Solution Center for Helpful Garbage Collection Service Articles
Garbage Services in Greenville