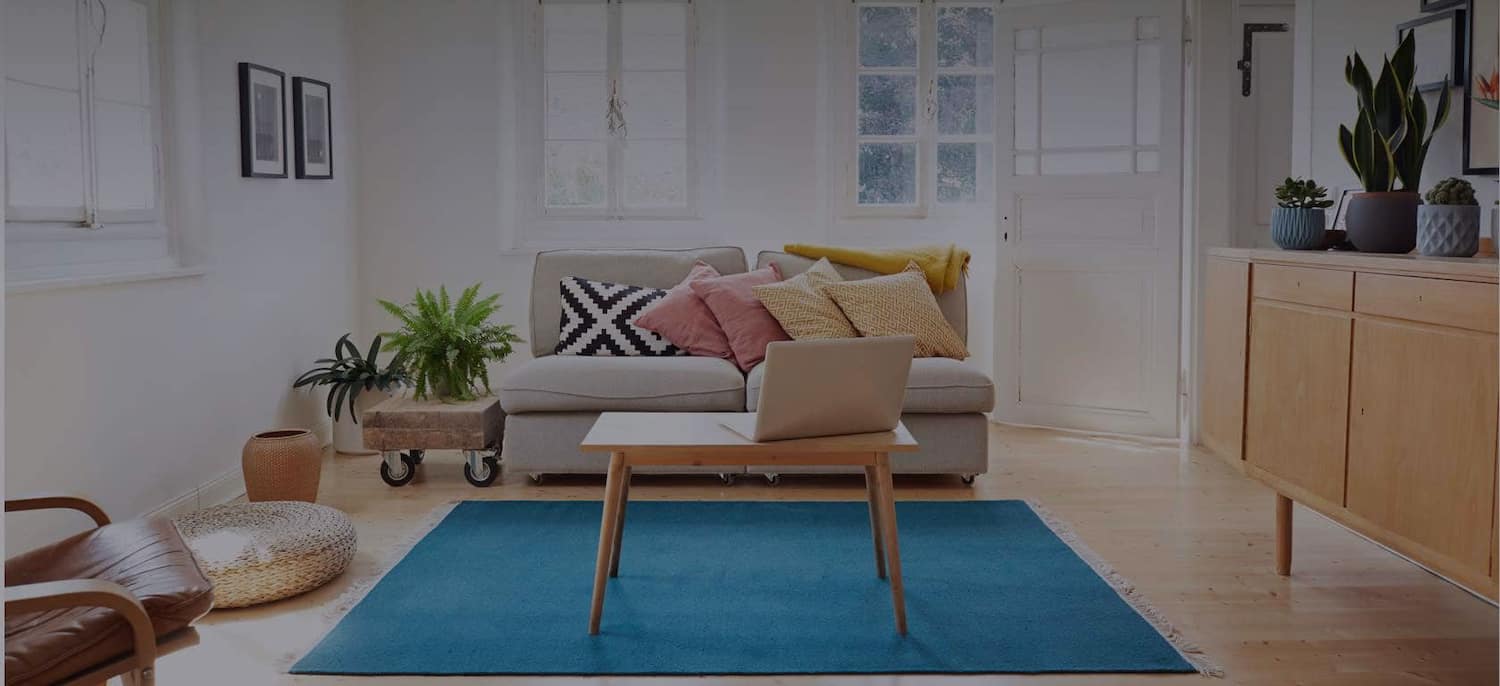 Get matched with top Sunroom Patio Enclosures in West Bath, ME
There are 15 highly-rated local sunroom patio enclosures.
Recent Patio Enclosures Reviews in West Bath
DAVE JOHNSON BUILDING & REMODELING INC

Working with Dave and his crew was awesome! Dave is very honest and does quality work. The site was always left clean at the end of the day. The work done was top notch! I highly recommend Dave Johnson!!

- Jackie M.

DAVE JOHNSON BUILDING & REMODELING INC

We hired Dave and his crew to do a rather extensive remodel at our home.  From the start, we found Dave to be very responsive: emails and calls were returned promptly, and all questions were answered.  We found his work to be of extremely high quality: he has high standards, and this was his first and foremost concern with the full project.  Projects of this size can have variables that change throughout the timeline, and he was always honest and balanced with his opinions: he let us know where we could realize cost savings without compromising the integrity of the work.  He also had suggestions for both our sunroom and our kitchen that we feel made the end results far better than what we could have predicted... for example, he was able to offer suggestions about our kitchen window, lighting, and entryway that we would not have thought of-- and we love all of these changes.  There were several times throughout the project when we realized that a change was needed (for example- once the deck was built, we thought it should be larger), and he was able to quickly adjust.  Our full project took about 2 1/2 months.  Dave and his crew are all hard workers- they were there just about every day, and were constantly busy.  We have young children and had to live in our home during this remodel, and the workers were all respectful of that, making sure that our living spaces were blocked off with plastic to minimize dust, etc.   The end result of our project is superb- we love our new kitchen, sunroom and entryway.  As with any kitchen remodel, there were some inconveniences along the way, but working with Dave was an excellent experience, and we would certainly recommend him to anyone.  We feel that his work added value to our home, and absolutely increased our quality of living.

- Danielle B.

DAVE JOHNSON BUILDING & REMODELING INC

Working with Dave Johnson, his crew and various subcontractors under his supervision has been a pleasure from the start. During the planning phase Dave developed a thorough understanding of our desires by asking many questions, then pointed out potential problems and alternative approaches . He provided a full set of design drawings for our approval before proceeding to the estimate and contract signing. Work on the addition began in early winter and continued through cold and stormy weather, Christmas and New Years holidays, and a six-week period while we were on vacation. Throughout that time Dave kept in frequent communication with us via Email and text messages, including photos, to show work progress and to answer any questions we had. The project continued to completion with minimum disruption to our daily lives after we returned from vacation. We were pleased during the entire project with Dave's politeness, professionalism, expertise, attentiveness and attention to detail. His own work crew, as well as subcontractors, seemed well-versed in their areas of work and carried out Dave's desire for perfection. The result is a neat, well-finished addition which meets our highest expectations. We would not hesitate to recommend Dave Johnson Builders to anyone looking for quality work from a qualified builder.

- John R.

DAVE JOHNSON BUILDING & REMODELING INC

In all instances, Dave Johnson Builders have provided timely, professional repairs. His work is consistently code compliant and documentation complete. He listens to the client and honors the extent to which any work is authorized by proper authority. His crew can accomplish virtually all construction from rough to finish work.  The condominium association has used his company on several occasions and is currently entertaining his bid, amongst others,  for major unit repairs. He was requested to bid the job.

- Walter H.

Amazing Joseph and his crew are by far most professional and through crew I have ever used and only one I will ever use again amazing prices and any time I had a question I could call him or Nathan and have it answered! If you want a job done quickly and for a fair price definitely call these guys

- Matt C.

The project was well thought out with ourselves and Casa Pro. Our contractor was very skilled at many things including design ideas, tile installation, masonry, painting, all that one needs to construct a beautiful home. All of the sub contractors that we used through Casa Pro did excellent work. In todays world to find a contractor that takes great pride in his work is rare to find. This is our second home and any time we could not be there what a comfort to know that our contractor watched out for us to make sure every detail was perfect, and that we could have total trust in his work ethic and professionalism. I would recommend Casa Pro to anyone thinking of doing a whole house or any renovation. To Casa Pro I give a standing ovation and the Biggest Thank you for making all our dreams come true in our beautiful NEW HOME....Bravo

- Karen C.

Upright Building Services

The story began when we noticed that water was seeping into the house from leaking chimney flashing. Fred originally was called just for that estimate, but also to give an estimate for a new metal roof because our roof shingles were cracking/curling after only 10 years. We wanted a roof that wouldn't leak or need replacement again in only 10 years. We also discussed at that time our desire to eventually replace old deck planks with composite decking and expand our deck so we could buy a hot tub and hot tub gazebo, which had been on our wish list for 20 years.  Fred said he could do all that work for us in addition to just the chimney flashing.  We liked Fred's professionalism and agreed to hire him for all the work.         Fred and his crew started the deck remodel in April, removing and replacing old deck planks and installing new railings.  Fred noticed several problems with the old deck supports and installed new ones.  A new stairway down off the deck was built and Fred made it a sturdy project.  The reinforced 14x16 foot deck expansion came next and I was impressed that Fred took care to design and make a solid deck for our future 5000 pound full hot tub. The new metal shingle roof was installed next: Fred had not installed the type of metal panel shingles before but was willing to install them. It took a lot longer than he thought it would take to put these panels together, but the result looks good. The chimney flashing job was also actually a bigger project than anticipated, but the end result is great..should never get any leaks, now!     The final project was the hot tub enclosure / gazebo.  Originally, we were going to purchase one of the cedar hot tub gazebo kits from an on-line store and have Fred assemble it. Fred thought he could build one similar to those, for about the same cost, that would be sturdier, using a Harvey sunroom panel system.  What Fred designed and created was an extremely sturdy, attractive 10x12 foot enclosure surrounding the hot tub that should withstand hurricane winds, torrential rains, and 5 feet of snow!  Its a wonderful little building standing on the new deck and we look forward to many years of enjoyment from it.    One of the most important things about this large project was that Fred was on-site every day. doing the work himself with only two assistants..he does not "sub out" the work. He showed up on time every day (weather permitting) and there were a number of days he started at 8 a.m. and was still working after dark...the final days of the gazebo project build, he was there until after 11 p.m. still working!  His costs were not cheap, but he does not cut corners, and remember..you get what you pay for.   After taking 2 months to complete all the work, even our dog had accepted Fred into our household.   We will hire Fred again if we have other construction projects in the future

- JEFF M.

As promised. Jim Hall had done the original siding, etc., 10+ years ago. That turned out well, and it was logical to ask him to evaluate and undertake necessary repairs, which he did with skill.

- Donald C.

Eastern Shore Home Improvement

Eastern shore was great .Scott ,Paul and Chris where very fussy and did a super job . My wife and I love the new 8 by 16 addition . our friends and family love the look and say its the best work they have seen. Scott always got back to us and I will use them again.

- kostas d.

Eastern Shore Home Improvement

I would rate them highly.  We have been incredibly pleased with everything that they have done.  I would have them again in a heartbeat.

- James D.
Patio Builders in West Bath
Explore Our Solution Center for Helpful Patio Builder Articles
Find Sunroom Patio Enclosures in
Sunroom Patio Enclosures in West Bath