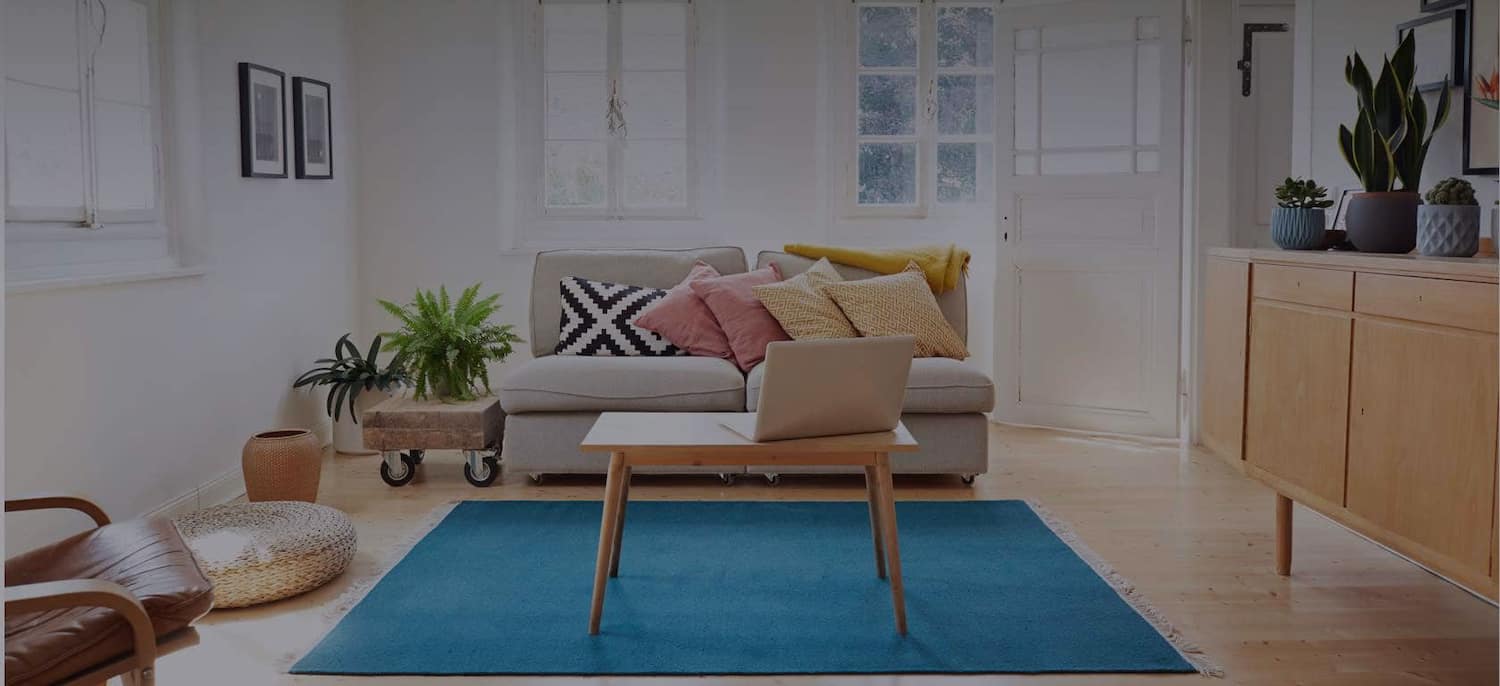 Get matched with top Cabinet Makers in Denmark, ME
There are 3 highly-rated local cabinet makers.
Recent Cabinet Makers Reviews in Denmark
Victor and his crew did a great job - they are great to work with on any kind of "redo" because they have good ideas about the best way to get things done. As one of the Popovs said, "It was easier to figure out what to do when I realized we were rebuilding the house from the inside out!" (They do a lot of new construction as well.) If you know exactly what you want, and exactly how you want it done, find someone who follows your instructions to a T. If you want to solve problems, get the Popovs.

- Deborah V.

Wade that In the Middle of December we requested a start date of Jan 18, and Wade's crew was there Jan 18th, exactly as scheduled. Knowing what was involved i had estimated I would be without a Kitchen 4-6 weeks. Wade was done, except for punch list items in exactly 4 weeks - he kept right on task, and kept his sub contractors on schedule, even though there was some delays caused by us, and by some extra material that needed to be ordered. There were many questions throughout the process, and Wade was quick to ask the question to ensure he was doing the job they way we wanted it done. He and Tom have a great attention to detail and very high quality. We have used Wade before, and will certainly us him again. We have used 7 different contractors over the 35 years we have owned our home, and a rental property, and we rate Wade up with one other contractor as the best ones to work with. Over the years we have learned to hold out as much money as possible for the final payment and never pay the final payment until every item on the punch list is completed, or the project never gets done. It is a sign of my trust in Tom and Wade that I broke my own rule and paid the final payment before the punch list was completed. My trust was well placed, as everything has now been completed

- susan w.

Very well planned and executed. A quality team of father and son who practice quality workmanship with quality materials. Built cabinet and trim in their shop and returned as scheduled to install.

- Jeff W.

DESIGN'S KITCHEN & BATH CTR

I purchased a house that had broken glass on one of the cabinet doors. Design's personnel were nice to deal with, very reasonably priced, and I got my repaired door back in a week. You'd never know it was broken. While this was a small job, I was treated well and will definitely consider them when I remodel.

- Marjorie W.

I have wanted to do this for a long time. We had a quote for the work, and decided not to do it right away. Approximately 1 year later the decision was made to go ahead with this. Jeff remembered us and the project. He came to the house to check measurements and he told us what the cost would be. We gave him a deposit that day. Work was done when scheduled and they painted the mantle at my request for the fireplace. Although i think that I might want some additional work done, it is because of my preference. jeff is aware that I might want some additional things added and has been very attentive.

- Martha H.

I hired Galen in 2007 To finish a 24 x 28' space over the garage into a finished unit. Galen's portion of the project was about $25,000. This space came out beautifully and I have since used it as a rental unit as well as living in it myself. Galen's efforts both in planning and executing the project made it a very lovely apartment, cost conscious, without skimping, with great finish touches, recommending materials and design that influenced the final outcome of the project. He has since come back to do other custom touches to continue to improve the space including custom stairs to a loft and a kitchen project. I have found Galen to be a very reliable workman/craftsmen and also a good advisor to ensure that the project is done correctly. I have written a review about him before and I'm happy to do so again, I recommend him without reservation for both small and large projects, simple to complex work. He came back the day after Xmas to get the apartment ready for new tenants.

- M D M.

This is the 3rd time I have hired Nyah to work on my house. He is honest and takes pride in his work. He is very meticulous.He understood my needs and exceeded my expectations in the execution of the project.

- elizabeth S.

HEWITT'S AUTO SERVICE & SALES

They're excellent. The guy is very fair and I'm very satisfied with their integrity. They did everything that had to be done for colors and repair. They took care of everything and they dealt with my insurance company. They're very thorough and very conscientious people. They are always prompt in their service and their work is excellent. They did the job they're supposed to do and they do it right. They are a good place to go for your car. Their price is very fair and the quality is perfect. I never had a problem. I'm satisfied with their work and I'm satisfied with all the aspects of the business relationship with them.

- margaret b.

Ron has done a number of jobs for us, including building a great deck out of trex and installing roof vents. He most recently put in a stove hood. He came when he said and did a nice install. He is honest and friendly and easy to work with. He will be returning to install some wall tile and finish a floor. A nice guy.

- Steve G.

This was not a huge renovation, but it was complicated. Our house is a 1930s bungalow and we wanted everything to end up looking like it had always been there. Brian proved to be the perfect one for this job. He is an old-school cabinet maker who is a perfectionist in every way. He is the kind of woodworker who will scribe a cabinet so that it will fit against an uneven wall surface, but he isn't above doing demolition or reshingling or anything related to remodeling. Actually, one of the things that impressed me the most was how he handled the reshingling after the windows were put in. First of all, he saved every shingle that he took off of the house before cutting a hole to accept one of the new windows. When he reshingled, he used those old shingles so that they would match the rest of the house. These were natural, cedar shingles with a mottled appearance due to mildew on some and not others. He carefully matched them with the surrounding shingles so that you really can't tell that these windows are new (at least you won't be able to once I paint them). I've never heard of a contractor doing that before I appreciated the attention to detail.

- Matthew D.
Custom Cabinet Makers in Denmark
Windham,ME

A Super Service Award goes to providers who have achieved and maintained a superior service rating on Angi.

Business Description:

Backshore Home Improvement, owned and operated by David Clough, is a full-line interior/exterior home remodeling contractor. We pride ourselves on quality and detailed craftmanship to improve your living environments. No project is too big or too small, please contact us to discuss your remodeling plans.

Recent Review:

David's team performed high-quality work on time and on budget. I highly recommend them!

Reviewed by Nathan D.

Business Description:

Jonathan Benson has been working with wood for over 30 years. He earned a Master's Degree in Furniture Design from the Rhode Island School of Design, has taught woodworking at the college level for 10 years. and has written several books, authored numerous articles and lectured extensively on topics related to woodworking and furniture design. Installations available in the DC Metropolitan Area.

Recent Review:

How could this company come to Illinois from Virginia??? Good question. The answer is. He didn't. No one responded from my area. I did the work. But I bet this guy would have done it the same way I did. Looks terrific. Thanks

Reviewed by Gayle P.

Business Description:

Family owned & operated. Addtional email - tsmith@richardpwaltz.com.

Recent Review:

I called several plumbers in my area. Richard P Waltz answered and told me that their plumbers were all scheduled for the remainder of the working day, but could send one after 5 PM, though I would have to pay overtime. I agreed. But one of their plumbers finished up a call early and they sent him to me around 4 PM. He quickly diagnosed the problem as the rubber washer in the valve failing, due to age. With the help of the building property manager I got the water main to my area shut off and the plumber opened up the valve and replaced the washer, which broke apart as he took it out - he was absolutely right in his diagnosis. When I had the building water turned back on we found that I still had a leak from the faucet, but now we could shut off the water and the plumber found that the faucet itself had seals that had failed. But at that point I could do the work myself, so thanked him and he left. He'd spent only about 1/2 hour, and I paid the regular rate. Great service, excellent knowledge.

Reviewed by Jeffery T.

Business Description:

We are a custom acrylic fabrication shop with stock designs also shown on our website. Our quality is the finest in the acrylic industry. Display cases, wall cabinets, display covers and bases for antiques, model ships, collectibles, and turntables. Safely packaged and shipped to your door. We ship to all of the US states and cities in 48 contiguous states. Email or call us for a free quote 1 800-971-6276.

Recent Review:

Fantastic. This is the fifth time I have used J-Display to construct a model case for me. Each has been professionally engineered and built. John is a very gited craftsman and a pleasure to deal with by phone. I highly recommend J-Display.

Reviewed by JAMES B.

Business Description:

Northeast Building Solutions LLC is a Maine based company. Our company consists of three owners. All work is performed by us. Our area of operations is between the Lewiston/Auburn area to the New Hampshire boarder. We are not afraid to travel. Our jobs are estimated out on a contract basis. All prices are negotiated prior to work. Any additioanl work is only performed when a change order has been agreed upon. We are profient in many facets of the construction process. Our company motto is " M...

Recent Review:

The performance of the job itself was fine; everything went well. However, 2 years after paying $700 to have my chimney repaired, the tuckpointing was already falling out and there are chunks of mortar missing already. I've called them several times, each time being told someone would call me back and the owner would call me back. The last few times I called there is just an answering machine. Pretty obvious this company doesn't plan to fix it's mistakes and too bad for me I'm basically out $700. Don't use them.

Reviewed by Flower P.

Business Description:

Welcome to Cabinets.com, one of the largest online retailers of assembled discount kitchen cabinets and a growing resource for all of your kitchen needs. Purchasing kitchen cabinets online is something new to a lot of home owners and renovators. At Cabinets.com, our team strives to build trust over the internet, provide the best quality service and products, as well as care for our community and environment. Cabinets.com was started in 2009 as Kitchen Resource Direct, one of the first compani...

Recent Review:

If I had it to do all over again, I would have went with another company. The cabinets took 3 months to get to me which that is what I was quoted so that's fine but I ordered all white cabinets and was shipped some that were blue. Also many of the cabinets were broken and several the paint was scratched off. When I contacted them I was told I would have to wait for them to be put back into production and replaced which would take another month or longer. I can't be without a kitchen that long. Also, other components were scheduled like countertops and my contractor. In the end they gave me a small discount for the broken cabinets and the blue cabinets and sent me paint to paint the blue white. The otherbroken cabinets they told me ask the things that were broken were just for shipping purposes yet all the other cabinets I looked at while I was shopping around had these corner braces in place and some were more expensive depending on the type of corner bracket. One of the drawers is completely falling apart and I was told that my contractor can fix it by installing hardware. In the end, the small discount I got wasn't enough to pay my contractor to fix many of the issues I've had with the cabinets and he also didn't have a spray gun for the paint so you can see the brush strokes with the blue I had to paint white.

Reviewed by Rob H.

Rating Not Available

Pros who have not yet received a review do not have a rating displayed.

Business Description:

We build custom homes, renovate old homes, and complete variety of smaller projects such as decks, porches, sheds, bunk houses, custom built ins, finished basements, as well as roofing and window projects. Our focus is always on the property as a whole and we listen and work closely with our customers throughout the building process to assure their full satisfaction. No project is too small or too large for us, every wish and dream for your home is possible.

Rating Not Available

Pros who have not yet received a review do not have a rating displayed.

Business Description:

We know our customers want a fresh completed look. You will find our crew to be professional courteous and neat. Our thorough knowledge of modern techniques, together with quality products and time - tested application skills, allow us to deliver long lasting quality results. We would like to share in the excitement of beautifying your home and preserving your property value. Contact us at (207) 883-8944 in Pine Point, ME, to create a space that fits your needs and tastes with our remo...

Rating Not Available

Pros who have not yet received a review do not have a rating displayed.

Business Description:

I am a full survice provider for all your home repair , remodeling , and construction needs.Specializing in kitchens and baths . I also install all types of flooring .

Business Description:

We are a general construction outfit which works on residential and commercial projects specializing in Kitchen and Bathroom Remodeling, our mission is to focus on the work at hand and do a top quality job in a timely fashion. We have skilled tradesmen in house and also work with numerous sub-contractors for electrical, plumbing, design etc. to make your project run smooth and meet all of your expectations. We charge by the job or by the hour depending on the project. Travel/trip charges ap...
Explore Our Solution Center for Helpful Custom Cabinet Maker Articles
Cabinet Makers in Denmark