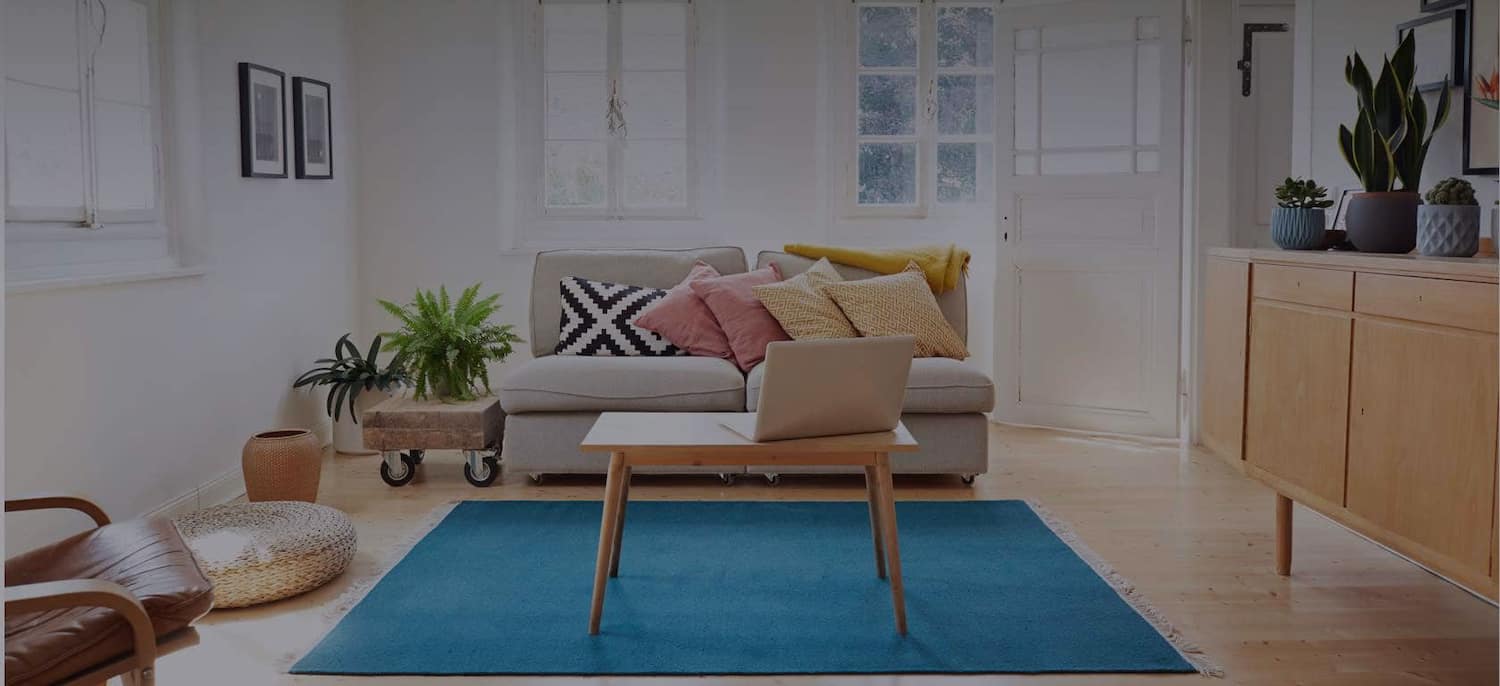 Get matched with top Home Builders in Ocean City, MD
There are 22 highly-rated local home builders.
Recent Home Builder Reviews in Ocean City
Having Barone build our house was an absolutely wonderful experience. They were all respectful and made sure we were happy with everything they did. They went above and beyond to satisfy. The quality of workmanship is the best I have ever seen and I sell real estate so I see a lot of houses. They responded to my calls or text within a day. It is 5 of us in my family that owns this house and we are all extremely pleased. Pleasing 5 different owners says a lot. If your looking to hire a company they are without a doubt my top recommendation. If I did build again I would not even call around for quotes I would just give them a call.

- Debbie H.

Tidewater Construction, LLC

Zach L. and his team demonstrated professionalism that gave us confidence that the job would be completed correctly and in a timely manner, The roof project involved an insurance claim and Zach handled all of the negotiations with the adjuster to get the job done. I would definitely recommend Tidewater Construction to complete any home project! C.T. In Centreville, Md

- Chris T.

Piney Island Construction

Fantastic! I don't mean to brag but Piney Island Construction built me a beautiful, well constructed home. They are professionals and their patience surprised me as I can be quite difficult to deal with since I'm very detail oriented and I want things done in a precise way. They didn't know this but I studied them closely during the selection process and their patience went beyond expectations. I have a built in surround sound system, they installed a infrared sauna, and the home is spacious and very comfortable. Days are short enjoying the comforts of my home Piney Island built. Windows were placed strategically to keep the temperature comfortable throughout the seasons and to keep the electric bill down. The home is very energy efficient using different methods you'll learn once you sit down with Duane Maddy who is the owner of Piney Island Construction. I built my home as a multi-generational home so I can age in place and to take care of the housing needs of my children. There is enough space for three generations and the flow space was designed to offer privacy and ease of use as I age. Piney Island also installed an elevator for me. Design followed function as I needed to offer privacy to my children while having the ease, comfort, and convenience of aging. All these factors were presented at the table during the building process. Piney Island Construction took me serious as a customer and they were always prompt in responding to me. I can say that it's a lot of work as I am fully invested in building my home. I enjoyed the process since the members of the Piney Island construction team treated me with respect and took me serious. Today I can say that I have a very great relationship with them as I feel like my money was well spent and they built a wonderful, beautiful, well constructed home for me. People pause to stare up and look at my house whenever they drive by. If I happen to be in the walkway they often stop to tell me that I have a beautiful home. This is a dream for me and it comes after many years of hard work. I am very grateful that Piney Island Construction respected this and I appreciate everything they did for me.

- Zoarine C.

Comer & Sons Construction and Home Improvements, Inc

My Business Landmark Insurance in Princess Anne has used Comer Construction for years. We did a remodel to the front of our building they cut front roof off and added the addition. We had to shut our front door for only a 5 business days during this for safety. The job was completed on their part in 2 weeks. I have the time stamp pictures to prove it. They understand how to run a Crew and get the job done in a timely manor. If you have a business that you need work done in a timely manor, this is essential to get the job done and the door reopened if you have to close it. I recently had them re do our board room table with cherry laminate. They picked up the table at 9am returned it completed by 4:30pm. Personally we have used them for years to. My Parents house on a remodeled room, they elevated a ground level room two foot higher after super storm sandy. My Sister just had a Bathroom redone in her 100 year old house not easy but they did it. They have done all of the flooring tile and hardwood in my house, as well as redoing the kitchen they even installed my appliances for me when they installed my counters tops. I also refer them to my business client because I know they will take care of my clients. Again they know how to run a crew. It is a very well managed business team.

- Ryan M.

In Place Architecture, pllc

We couldn't be happier with our new casita. Jake achieved a design and built a home for us under 900 square feet that doesn't feel cramped, includes all our "wants," and looks beautiful. Jake overcame many challenges during the planning and construction: attaining HOA and county permits to attach the home to our daughter's house, communicating with us who live 2200 miles away, and dealing endlessly with our changing requests, additions, and deletions well into the construction phase! Throughout, Jake has maintained a most professional bearing. He is ever patient, understanding and accommodating. He is interested only in designing and building the house that the client wants, not one he thinks the client should want! We really appreciate how he listened to our requests and seemingly did the impossible to fulfill them. Jake is truly client-focused. Jake has been an outstanding general manager of the subcontractors. We especially appreciated how he worked with the painters to achieve the look we wanted, going beyond the norm to guarantee we were happy. We also felt Jake knew the best contractors to pick for our project. We did not want to spend over $225,000 for the house, but didn't want to settle for "builder's grade" materials either. We were able to achieve both. The kitchen cabinets, for instance, were considered a step up from basic, but are absolutely stunning. They look like hickory, but are white oak. When we decided to have Jake build the house after seeing his plans, he was able to draft a bid that fit our budget by allowing us to handle some of the purchasing and shaving his profit. Sometimes this caused problems for him, as we had some plumbing items shipped out there that were incompatible. Jake quickly identified the problem and waited patiently while I arranged for a new shipment. He also had to pick up some materials at a local store for us. We couldn't believe just how involved Jake was with the day-to-day building. One night, Jake face-timed us from the casita as he was fine-tuning something so that a contractor could start work the next day. He wanted to make certain that a piece of furniture we had shipped out there was properly aligned with a pony wall that would join it with a cabinet to form an island. Jake is not one to casually say or think that something will be "fine." He makes certain that measurements are exact and that the the final result meets the client's expectations. We are so thankful that we hired Jake for both the design and the building of our casita. He thought of elements we didn't even know we wanted. He designed the garage which attaches to our daughter's house to utilize an otherwise overlooked and possibly troublesome area to create a huge storage space. His electrical contractor added distinctive features that truly elevate the design. We highly recommend both In Place Architecture, PLLC and Boen Signature Construction Services, LLC

- Mary M.

High quality work and done on time. This is not the first time I have used them. I have used them on residential as well as commercial building work. They have come out in a driving rainstorm to do a temporary repair on a two story roof to keep the rain damage down. They came out the next dry day to do the permanent repair. I have recommended them to numerous friends because of their competence and trustworthiness. Tom Fichtner put the roof on the house that I built in the year 2000 and it has survived several hurricanes. When he started the job he never asked for one penny. So different then the other roofers in this area who want a big deposit and don't come back for months..if they come back at all. He has since expanded his line of work but i trust his company with anything. he personally stands behind all his work.

- Tom C.

Called to say on the way: arrived on time: started work immediately: were very professional. Bagged up debris & had truck to carry away. Clean up area did everything in contract. Answered all my questions. When job completed took pictures & explained all to me & sent same to my computer. I would recommend to my friends & family very reasonably priced ? all the companies in my areas they were the best!

- BJ B.

Excellent workmanship, professional work crews, considerate of our needs, real perfectionists who follow timely on everything. They are the BEST!!!

- Michael B.

Rocky's crew did a great job tying a huge driveway addition into my property and sealcoating the existing driveway. It was a very reasonable timeline and looked fantastic when he finished. The work was done at a very reasonable price considering the need to level the earth, bring in crusher rock for a base etc. I recommend his crew to anyone looking for residential asphalt work.

- Robert C.

I can not say enough good things about Delpa Builders. The work was done exactly the way I wanted and when I wasn't sure they walked me though it being very patient. The windows they suggested and put in added a breath taking view. And I was so amazed by the siding color match that it looks like it was never touched. Very Pleased

- Dee A.
House Builders in Ocean City
Explore Our Solution Center for Helpful Home Builder Articles
Home Builders in Ocean City