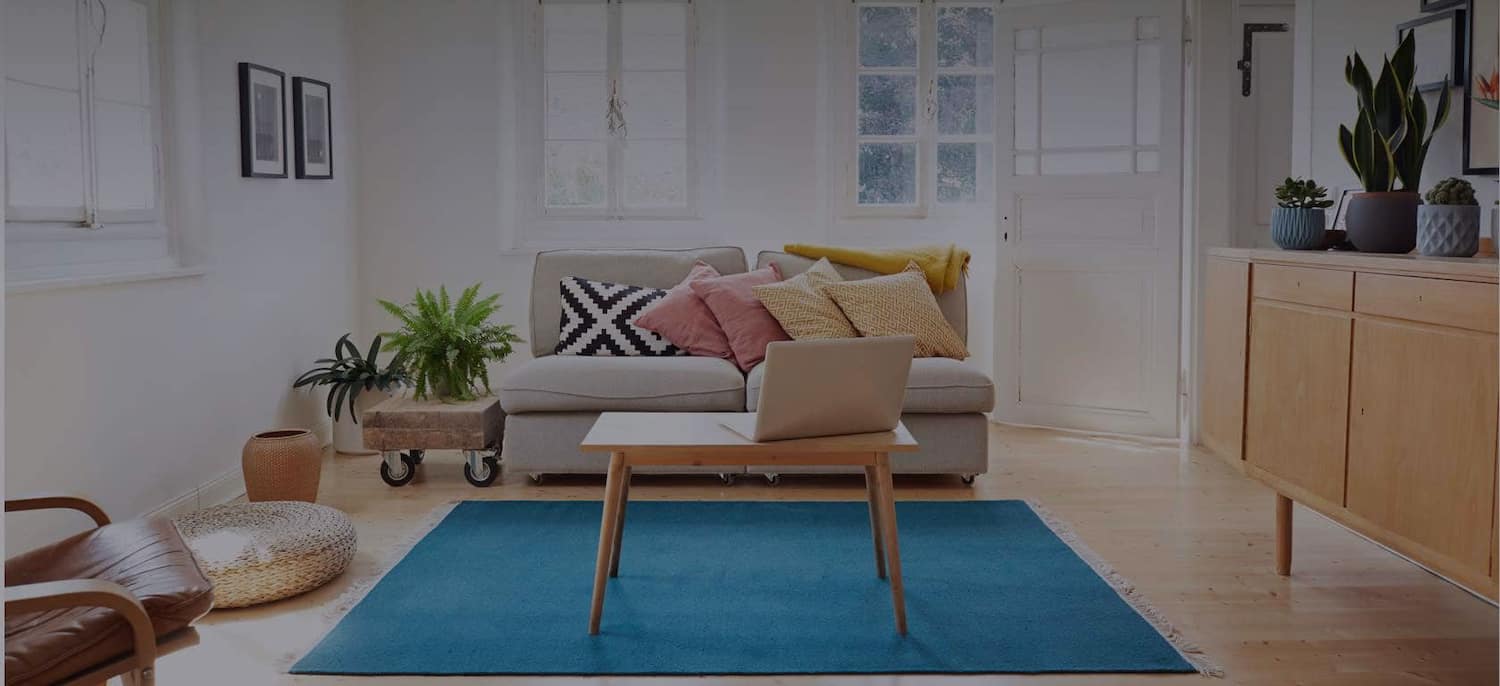 Get matched with top Cabinet Makers in Walker, LA
There are 11 highly-rated local cabinet makers.
Recent Cabinet Makers Reviews in Walker
Lardi's Remodeling & Additions LLC

It went well they completed the first project our masterbath, gutted it and re-modeled, looks great. They painted all bedrooms and added crown molding throughout the house. Looks very nice. They will start on the middle bathroom, den, and kitchen next.They remodeled my townhouse after the flood of 2016 and it looks great as well.

- J j.

We had three separate contracts with Louis Rogge and Legacy. He was so easy to work with. Everything was done well and on time. One of the best parts was how well he communicated about everything. There were no surprises or hidden costs. We would recommend Legacy to anyone who needs a contractor. It was a pleasure to work with him.

- Patty P.

Cannot say enough good things about Burks Construction. Nick and his crew epitomize quality and professionalism - they showed up when they said they would and left my house cleaner at the end of every day than they found it. They reframed and refinished an exterior wall that had some previous water damage, installed new (beautiful!) French doors, did some custom kitchen cabinet modifications to allow installation of a larger wall oven, replaced some damaged siding, and built & installed some custom exterior louvers. Costs were very reasonable. Nick is an amazing carpenter and contractor - he and his crew are true craftsmen. Thanks guys!

- Amy G.

I have used Jeff on several jobs and he has far surpassed the expectations of my clients. His attention to detail is what truly sets him apart from any other carpenter/cabinet maker. He is what I consider a true carpenter. I have seen him use modern methods of building and then I've seen him use completely old school joinery with no nails, screws or glue. I would recommend him to anyone that cares about real quality.

- Jordan R.

This project involved the complete removal of everything in the outdated Master Bathroom, existing cabinets, floors, walls, plumbing, insulation, and also the concrete removal to re-locate the toilet and tub. A "California-style" closet was also added adjacent to the master bath. Louis and his team did everything possible to meet the scheduled completion date, from working 16 hour days to working on weekends. They were professional, courteous, and respected our house from the first demolition day through the final day of the shower installation. Louis helped with the initial design and worked with us extensively from the selection of materials through each stage of the process until completion. Every detail was a collaborated team decision, with several meetings with the various subcontractors. Louis wanted to make sure he supported our vision of the final end product. The quality of the worked performed was fantastic, you can tell he really cares and is very particular on how things are done. The end result was above and beyond what we envisioned. They also were able to add in a special request for crown molding in the master bedroom and cabinet replacement in our guest bath. We would also like to thank his team, Glenn and Jacob, true master craftsmen that came to work on time every day with a professional, positive attitude. Louis and his team are honest and hardworking, I would and have already recommended Legacy builders to anyone who has a remodeling need and wants high quality work at a very fair price.

- BRIAN B.

I cannot say enough about the professionalism Nick/Burks Construction brought to the job. We are in an older home we treasure and whenever you start renovation projects, one never knows. We were redoing our entire pool house and adding a full bath. Nick had solutions for anything encountered. He showed up when he said, he stayed within the initial estimated budget, and just generally was a wonderful, sincere person to have in our home. In today's uncertain world, he is a rare gem. I recommend he and his company to everyone.

- Pamela G.

In August of 2016 Southeast Louisiana (Livingston, East Baton Rouge and Ascension Parishes) had over 41" of Local and Surrounding Areas of Rain that FLOODED the areas. OVER FOUR HOUNDRED THOUSAND (400,000) Homes and Businesses were DEVISTATED by the massive flooding. Our Two-Story Home in Denham Springs, LA (Watson Community) had over two feet of Flood, Swamp, Sewer Water for four days. The flood water DEVISTATED our Downstairs Living Room, Master Bedroom, Bathroom and Closets, Kitchen/Dining Room, Half-Bath and Stairwell Storage Area, along with ALL THE CONTENTS; Furniture, Appliances, Perisomal Belongings and etc. Our Garage along with it's contents were DESTROYED. We also lost TWO Vehicles (paid for... No Vehicle Payments) to the Flood, ALONG WITH ANYTHING ON OUR POURCHES AND IN THE YARD. We were STRANDED in our Home and could not leave via Vehicle for FOUR DAYS, luckily, we had Neighbors who had boats and checked on the Neighborhood. We NEVER SAW ANY FEMA workers or Charity organizations during the time we were flooded. After the flood, one day a Church group came into our Neighborhood with boxed lunches. Because of ALL the Citizens of Southeast Louisiana that were affected by the Flood, it was IMPOSSIBLE to find RELIABLE, HONEST and COMPENTENT Crafts to Re-Build our DEVISTATED Home. We contacted MANY Contractors who were Recommended by Neighbors and Friends, BUT the Contracts these Contractors wanted us to sign were RIDICULOUS! The Contracts Basically Stated that if the Contractor DID NOT PAY the various Crafts for the work performed, the Crafts could FILE SUITE AGAINST US for Payment. Also, the Contracts stated that any Insurance Money we received for the Flood Damage was to be place in Escrow, a separated Bank Account, so the Contractor could have ACCESS to the MONEY...??? My wife and I did MOST of the Demolishing (removing, Sheetrock, Insulation, Carpeting, Harwood Flooring and etc.). Luckily one day, one of our nice neighbors had the Live Oak Football Team over at his house helping out. The neighbor came over and asked if we needed any Heavy Lifting help. We had the team dissemble and remove our Custom Built Bernhard (North Carolina) Massive Bedroom Suite, with Dresser, Armoire and TV Hutch, along with our NEW 6 month old King Sized Sleep Number Bed, Massive Custom Built Bernhard (North Carolina) Dining Room Table and Hutch Buffet Cabinet, Sectional Sofa and other items to or front porch so FEMA could inventory the damaged items. We finally decided to Sub-Contract the Crafts ourselves, which was a NIGHTMARE. MOST of the Crafts we finally hired via "word of mouth" or Home Depot, were inexperienced and did a POOR JOB, Including an Established Local Flooring Business Located in Denham Springs, LA. I started calling ALL the Cabinet Makers in Denham Springs, Baton Rouge, Gonzales and MOST of SE Louisiana. LUCKILY, I FOUND David DeVall to make our Kitchen, Master Bath and Hal-Bath Cabinets, along with finishing up our Custom Shower and Installing the Shower Door. David DeVall did a GREAT JOB in building our Custom Cabinets and the work on our shower! David had gave me a quote to install the flooring and Custom Shower, I WISH I HAD USED David DeVall TO DO THE WORK NOW, because I AM NOT HAPPY WITH THE SHOWER AND FLOORING WORK done by the Established Local Flooring Business Located in Denham Springs, LA. We STILL have some jobs to be finished; woodwork around our fireplace and woodwork on the Livingroom/Kitchen Support Column, which was "POORLY" done by the man who we hired for Sheetrock and Painting (which the man and his crew did a poor job)… I will probably get David to finish up the woodworking. We still need our Fireplace removed and a New Fireplace Installed, I don't know if David does this work. We also need Shelves built for our Master Closet and Pantry, I was thing of doing this myself but have not felt like doing the work. I RECOMMEND David DeVall for any Cabinetry work, Kitchen/Bath, Flooring and etc. or any other jobs he can do.

- Jeffery M.

Premier Southern Builders

Charlie, Rene, and their crew were wonderful to work with and the contract that was signed was clear and covered both us and Charlie. Because we were flood victims and had to wait for insurance money to be released from our mortgage company, they were all very accommodating and continued to get the work done. In addition, they kept us updated and provided us with information that helped us stay in budget as well as give us the house we could've only dreamed of. Charlie's contact for tile was wonderful, he even contacted me via FaceTime because I was unable to drive to Metairie to see his inventory and showed me everything that fit what I described wanting. If anything went wrong, Charlie was a HUGE advocate for us. The only incident we had was a texture job that Charlie wasn't satisfied with (he knew what to look for better than we did) and he had them come back out to redo the work and also clean some items that they neglected to cover. We an issue with some things being hooked up, and Charlie and Rene drove almost 2 hours within a day to come check out the issue and fix it. My husband and I couldn't have been more blessed with someone honest, understanding, and willing to work with us. Plus, we're one of the first people in our part of the neighborhood to have our home completed, even with the delays of ordering doors, cabinets, etc.

- Samantha O.

After 21 months of dealing with incompetent handyman, we turned to Angie's list to find our savior, Legacy Builders. Louis and his crew delivered everything that was promised and more. His crew was considerate, neat, and took extra care to protect our furniture and floors during the repairs. They arrived ready to work at the designated time promised and were meticulous and thorough in the work they did. We are very satisfied and will definitely use them again in the future if repairs are needed.

- Lui C.

When we first discussed the work we wanted done with various contractors, we were very specific in what we wanted and the quality we expected. Louis (Legacy Builders Owner) listened and asked questions that no one else asked. We were impressed with his apparent thoroughness and honest statement that "I won't be the cheapest but I will provide the quality of materials and workmanship that you seem to want." At the end of the contractor interview process we can confirm that he was not the cheapest in dollars but definitely provided the best value and at the level we were looking for. The Legacy site team was very knowledgeable, neat, and punctual. Also, very creative in adapting our design concepts to a great finished product. This was a fairly high end remodel that included a good bit of demolition, new ceramic tile floors, tile walls, some plumbing replacement, new built in linen cabinet, new lighting, new faucets/toilets/shower fittings, some electrical wiring changes, granite vanities/shower bench and door sill, frameless glass shower doors, glass lavatories, painting and crown moldings. Of particular note was how clean the workers kept the house with clean-up every day. The workers actually can to be like family and our dog looked forward to their arrival each morning. It's nice to have workers who avoid any rough language and we always were happy to have them in our home. Legacy gets our unrestricted recommendation.

- Brett K.
Custom Cabinet Makers in Walker
Explore Our Solution Center for Helpful Custom Cabinet Maker Articles