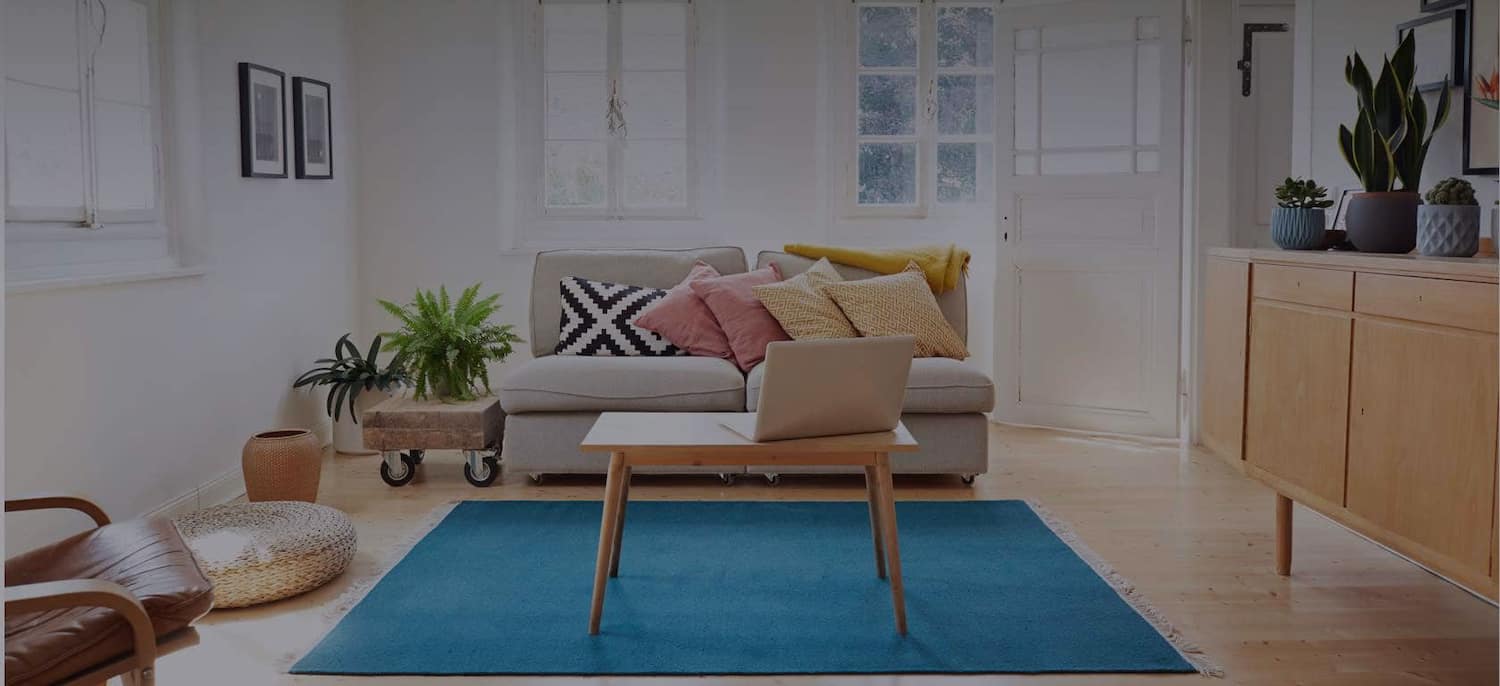 Get matched with top Home Builders in Shreveport, LA
There are 4 highly-rated local home builders.
Recent Home Builder Reviews in Shreveport
Randy Jordan Construction Company, LLC

The workers were prompt, clean, courteous and completed the job quickly. Prior to this his company provided services which corrected badly installed replacement French door in the back of my house. I was very pleased.

- Bobby C.

Wow!!! That's all I can say about these guys. We are in the process of doing this project and I can only say it has been wonderful. I have looked for someone to pour a simple patio in my backyard, and needless to say, it had been a nightmare. Upon meeting Mr. Beverage and Mr. Burnside, I had basically been stolen from by another contractor. (took 1/2 payment and never provided services and now can not be found and has not return the money.) I began by explaining my situation to Mr. Beverage. Before I could finish explaining what my wife and I want, he offered to complete the job for only the remaining 1/2 of what the first contractor had quoted me. The "WOW' factor had just began. I told Mr. Beverage I had no intention of allowing the previous contractor's dishonesty to effect my expectation of what it would cost to have the project done correctly. I asked him to price the job fairly and I would pay him that to do the job. I also inquired about the length of time it would be before they could start the job. Mr. Beverage contacted his brother, Mr. Burnside, and determined they could start within 4 days. The following morning, I received a call from Mr. Burnside requesting to start immediately. They had the crew out to the house within an hour and were started. The first day was spent correcting the mess the first contractor had made in his 2 hours of work he did. The night after the first day, we got an unexpected thunderstorm. Instead of an patio, we looked to be getting a 'swimming pool'. I fully expected them to wait until the ground had dried. Not these guys, they had there crew out first thing in the morning, removing the water by hand. They had to remove a sprinkler head and cap the flow of water in the middle of the mud 'slop'. It was a mess to say the least, but they were determined to provide a TOP NOTCH job. They worked all day to get the job finished as promised. It turned out WONDERFUL!!! I want to clear up the facts: 1. I am of no relation to either brother. 2. I have never meet either brother prior to doing this project. 3. I am not being paid anything to write this review!!!!. I am being provided this type of service, because I happen to meet 2 extraordinary individuals who know how to treat people and believe that the service provided is more important than the profit made. I have worked in sales for the past 15 years and I know profit is important to all business owners. The problem is most business owners put profit before customer satisfaction. These two guys have the formula figured out correctly. I know my first and only call will be to Chuck and Brandon for any other home construction or home fixes I need going forward. Congratulation on a job well done!!! Thanks for your help in fixing a really tough situation.

- JAMES P.

The sales rep was very knowledgeable , professional , and friendly. I knew I would like working with them. You get a lot for the money compared to other builders.

- Fran B.

They are excellent. They seem to have good prices and are amiable to talk with. They were reasonably priced. The salesman was very amiable and I thought you got more houses for the money than any other builder that I have dealt with. I would consider them in the future or buy a house from them.

- Fran B.

Ashleys Building & Construction

After three years of marriage, my wife and I were at the point in our lives where we were ready to build a house and expand our family. We had several friends build houses and some of them told us horror stories about the contractor they used and the building process in general. They told us "it just about cost them their marriage" or "they just about went broke because of cost overruns." At this point, our main goal was to find a contractor that we could trust and hope we could avoid some of the bad experiences our friends had told us about. After meeting with several contractors and reviewing the quality of some of their work we decided upon Adam Willard with Ashley's Building. Adam was our general contractor for the entire build and we could not have been any happier. Through the entire process we always felt that Adam was being honest and up front with us about what was happening as far as the time schedule, cost, and any problems that arose during the build. Adam treated our project as if he was building the house for himself. My wife and I can not say enough about Adam's honesty and integrity. In todays world those qualities are hard to find in the building industry. My wife and I would highly recommend Adam and Ashley's Building to anyone in need of a remodel or complete house build.

- michael b.

Ashleys Building & Construction

We love people who "go the extra mile." With Ashley's Building & Construction Co. and owner Adam Willard you DEFINITELY get that kind of contractor. If you want a job done and done right Adam and Ashley's Building is what you want. Remodeling a kitchen is a common occurence, so what makes Ashley's stand taller than others? With a house over 110 years old we have come to expect the unexpected and HAD to have someone we trusted to do the job right. From floors that were 3 1/2 inches lower at the walls than the middle ofthe room, to not being able to match trim on existing cabinets, to a hidden wall complication, to floor joists and footings that would not support adequate weight, Adam's industry knowledge and construction solution experience proved a stoke of genius. Adam handles it well with patience and confidence, communicated exceptionally well, and handled everything with patience and confidence. FOR EVERY CHALLENGE HE FOUND A SOLUTION. Every person and sub he sent to the job were the epitome of professional competency and customer communication. The vendors he recommended for appliances were attentive and helpful. He picks great suppliers and subs and expects them to provide excellent, warm, responsive service and work. We got a fantastic job that looks great and was DONE RIGHT on a complicated project where the trustworthiness and competency of the builder was critical. Adam takes responsibility for the entire project and insists that all subs work to his standards. Our job will last because it was done correctly. So, we got a fantastic job that exceeded expectations, done by a totally trustworthy contractor who sets high standards and leads by example with his competency, creativity, problem solving ability and project management skills. A smile comes to our face everytime we enter our wonderful kitchen!! ASHLEY'S BUILDING WILL BE DOING ALL OF OUR WORK IN THE FUTURE!!! Louis and Judy Covington

- Louis C.

FEDERAL CONSTRUCTION SPECS INC

I can't say enough how much I like this company! From the work they did to dealing with the staff, this is hands down one of the best construction companies around! We had a tree fall on our house during a wind storm, which damaged our carport and laundry room. We talked with 4 different contractors over a period of about a month, before we finally discovered this company. The other contractors gave us a bad feeling, and all they wanted to know was how much money we were getting from insurance. We spoke with Chase from Federal, and knew within that first meeting we had found the right company for the job! They walked us through everything step by step, and were transparent about every aspect of what was going on. Needless to say, we were pleased with the final results! Highly recommend this company!

- Jennifer M.

Ashleys Building & Construction

I contacted Ashley's Building for a quote on remodeling my only bathroom in the house (built in 1955). Adam came over the next day and inspected the room to determine what would be required for the remodel. He asked me and my wife to visit the vendors and pick out a tub, fixtures, and marble; which we did within the next couple of days as our schedules permitted. Based on the materials we chose, Adam was able to provide a bid quickly and we accepted. Adam and the sub-contractors were professional in every way and worked quickly given the situation we were in - not having another tub/shower in the house. Adam stayed involved in every step of the process and the job was completed in about a week despite a few setbacks given the age of the house (and how many remodels don't have some sort of setback?) If it wasn't for Adam and his experience and professionalism, I truly don't feel the job would have been completed as quickly, especially with a less experienced or engaged contractor. Remember that a good contractor is one that KNOWS what they are doing and RESPECTS the homeowner. I never felt like I needed to oversee the work being done as Adam came highly recommended and he appeared to treat the job as if it were for his own house. Adam is very particular about the work he does (and his subs) and will not accept anything less than perfect. My wife and I are extremely pleased with, not only the final product, but the process from beginning to end. I look forward to having Adam and his crew back out to the house for my next project. If you want something done right, don't do it yourself . . . call Ashley's Building!

- Chad A.

Steve was recommended by a painter I was using. He was very resonably priced, so I hired him. He finished the wall beautifully, even where the drywall was screwed up by the carpenter. He was able to fix several problems I had with the carpentry using the mud (holes, outlet box holes too big, bad texture job by someone else), and the result was absolutely perfect. I would recommend him to the finest homes. SERIOUSLY quality work, VERY reasonably priced. Plus he's really friendly, but that's just a bonus.

- Marianne R.

They were really good to work with. They give you their cell numbers in case we have any issues with the house and they would come right out.

- Chris G.
House Builders in Shreveport
Business Description:

Ashley's Building has been building and remodeling homes and businesses for over 20 years. Licensed and insured, we have earned the reputation of a trusted, safety-first general contractor and design team with a combined 35 years of remodeling and construction experience in Shreveport, Bossier City, and the surrounding areas.

Recent Review:

Each January Ashley's calls to determine if I want my mower serviced and we set a date to pick it up. They called before picking it up and arrived at about the time they said they would. Pickup and delivery of the mower was done at a charge of $10. The mower was serviced and delivered to my house in a few days. My mower actually had problems because it wouldn't start. The total price including parts, service, pickup and delivery was $98.10 which I thought was well worth the cost. The person who did the pickup and delivery was very courteous and professional.

Reviewed by Jeffrey T.

Business Description:

We do not manufacture windows or doors for homes nor do we use Insulated glass. Strafford Window Mfg. manufacturers custom wood windows for barns, sheds, stables, pool houses, cabin, porches and interior applications in the home. Our windows are made of all wood and single strength glass. Call for pricing on Tempered glass. Strafford Window MFG. manufactures Sashes, Transoms, Single Hung Window Units, Hopper Window Units, Fixed Window Units and Screens.

Recent Review:

These windows are solid, well built and look great. I will be ordering more for my house.

Reviewed by Don P.

Shreveport,LA

Angi Certified Businesses

These Businesses meet our standards of certification, which include:

The owner, principal, or relevant manager passing a criminal background check
Required to have applicable state and local licenses
Maintain an average star rating of 3.0 or better on our network, if they have at least one review
Paying to advertise their services
Meeting any other eligibility criteria required by Angi

A Super Service Award goes to providers who have achieved and maintained a superior service rating on Angi.

Business Description:

Your local exterior contractor from the roof down. "Outside never looked so good" We do Sun-rooms, screen rooms, decks, porches, roofs, windows, concrete, fencing and more. if it's outside, we can do it. Please call or text us today for your Free Estimate 318.202.9332

Recent Review:

A lady came out and went over what they offered, showed samples, and took pictures. She promised to call back to set up a follow up appointment. I have heard nothing else from them in several weeks. If this is how they do business, I'm certainly glad I didn't sign any contract or put up any money.

Reviewed by Dale S.

Shreveport,LA

Angi Certified Businesses

These Businesses meet our standards of certification, which include:

The owner, principal, or relevant manager passing a criminal background check
Required to have applicable state and local licenses
Maintain an average star rating of 3.0 or better on our network, if they have at least one review
Paying to advertise their services
Meeting any other eligibility criteria required by Angi

A Super Service Award goes to providers who have achieved and maintained a superior service rating on Angi.

Business Description:

Remodeling & Floor covering sales and services. We have 47 years of experience. No job to small. If you need any residential are commercial work done we can probably do it call today for your free estimate. We refuse to be under sold. Ask about about our senior and military discounts! Call Rick today for your free estimate! :)

Recent Review:

Bottom line upfront - I would not in any way shape or form recommend Mr. Rick or his company. Do not hire them. Hard stop. I hired Mr. Rick for a "1-2 day project" on 20 Jan 21 and work started 25 Feb 21. The project resulted in unsatisfactory work and I eventually let Mr. Rick and team go on 11 Mar. As of today (6 Apr) I am still waiting on a refund and Mr. Rick has stopped responding to me all together. I currently have an open case with the better business bureau and it is awaiting resolution. I took detailed notes during the entire project. See below for the entire story. The entire experience has been terrible. On 24 December 2020, I had a slab leak develop in my water closet attached to my master bathroom. The water subsequently leaked into my master bathroom, a master closet, the master bedroom, and the dining room. After the leak was fixed, I contacted Rick's People Choice Flooring and Reconstruction on 19 January 2021 and spoke with the owner, Mr. Rick. On 20 January 2021, Mr. Rick's salesman, Mr. Troy came to our house and looked over the project. It was a great visit with a lot of promise and optimism. I told him that I did not care how the project was done, but I wanted it to look like nothing had ever happened. He agreed and reassured me that it would not be a problem. I paid Mr. Troy $2317.94 that day for the work. He said it would take approximately 3 weeks for the project to start. I called Mr. Troy on 5 February 2021 and he stated they were still working with the insurance for the project. I called on 12 February 2021 and Mr. Troy told me to talk with Mr. Rick, and Mr. Rick told me to talk with Mr. Troy. I called Mr. Rick on 22 February for an update and we made an appointment to meet at my house on 23 February at 1100. On 23 February, Mr. Rick showed up approximately 2 hours late and it was obvious he had not read our file. He did offer to start during the same week with an "easy 1-2 day estimate." on 25 February the work for the project began and Mr. Raymond and Mr. Richard applied mud and patched the drywall in the dining room. The work was not done well and I had to send pictures to Mr. Rick. On 26 February Mr. Raymond and Mr. Richard brought baseboards for the project that did not match the original baseboards in the house. I refused install. The team continued patching and mudding drywall in the water closet, master bathroom, and closet. It was not done well at all. I texted Mr. Rick again with pictures and he assured me that he would take care of everything. On 3 March 2021 (day 3 of the 1-2 day job), the crew came back to the house and brought baseboards that matched. They finished painting in the dining room, but the patch work in the water closet bathroom was terrible. They painted over it and I pointed it out to the team and they said they would take care of it. It still looked terrible when they left. They also left the project "complete" with missing quarter round, base boards that were not installed correctly, and a hole in the closet for the "jacuzzi tub access." I texted Mr. Rick again about the project. On 4 March 2021, Mr. Richard called me and stated that Mr. Rick wanted him to correct the project. I appreciated the call, but it put me in a jam for work. I took now the 4th vacation day from work for this 1-2 day project. I walked through the areas that needed work with Mr. Richard, he did his best, but it was still terrible. I sent Mr. Rick pictures again of the work. He told me that he would call and discuss the project. He did not. On 9 March 2021, I text Mr. Rick and asked if we could meet at my house on 11 March 2021 at 11:30 am, he texted back "good I'll be there." On 11 March 2021, Mr. Rick no-showed for our appointment at my house. At this point, I sent him a direct message stating that I wanted an invoice and a refund for the project. He called me approximately 1 hour after and agreed that "he would do the right thing and give me a refund." On 23 March 2021 (no response) and 25 March 2021 I reached out for updates. On 25 March 2021 he stated he would call me. He did not. On 26 March 2021 I reached out for update with no response. I reached out on 29 March for an update with no response. I called the same day and he stated that "the check was on his desk ready to be mailed." On 5 April I reached out for an update twice with no response. Still awaiting the refund 26 days after agreeing to the refund, and 8 days after being told it was ready to be mailed. I will be hiring another contractor to correct the substandard work and finish the project.

Reviewed by Michael T.

Business Description:

ETR Laboratories in an analytic laboratory with a broad range of commercial, industrial and individual clients. We provide analytic services using a wide variety of scientific methods including GC/MS, IC/MS, GIR, NMR and SEM equipment. We can do particle analysis, organic and inorganic chemical analysis and micro analysis on biological and other materials. Private water analysis is our specialty. Award winning. Additional DBA - Environmental Testing & Research Laboratories Inc, ETR Labs, ETR ...

Recent Review:

The whole process was easy. ETR were quickly responsive to questions. Professionally discussed in related terms test results over the phone. Highly recommend!

Reviewed by Kevin F.

Business Description:

We understand that your home is your haven. And that's why we want to help you make it the most comfortable place it can be. Call us for annual system maintenance, new system estimates or emergency service on your existing system. We're ready to help! We can also suggest accessories that reduce allergens and dust and make your indoor air even cleaner. Also, please recommend us to your friends and neighbors. Referrals mean the world to us!

Recent Review:

He worked with me and got it done in a very timely manner. I would highly recommend him to get the job done. He was very reasonable on his pricing and quality work.

Reviewed by Patrick L.

Business Description:

Serving the Ark-La-Tex since 1953, JEB Design/Build, LLC has built a solid reputation for design creativity, dependability and superior craftsmanship. Because the company both designs and builds, clients save time and get help with selections such as floors, countertops, windows and doors. The staff is responsive to client needs, always returning phone calls and keeping clients up to date. When folks want the experts in residential remodeling, they look no further than JEB Design/Build, LLC....

Recent Review:

Very good. Prompt, efficient. Did what they said they would do at the cost they said.

Reviewed by Donald P.

Rating Not Available

Pros who have not yet received a review do not have a rating displayed.

Business Description:

The end product will be your Blue Prints, Floor Plans, Notes or drawings (non-technical nor artistic required) designed and converted digitally into 3D (Isometric) full color digital images. (animation available). The purpose and value of my service is convey ideas and purpose of my Clients (Architects, Designers, Artists, Contractors, Home Owners etc.) into images from 8.5 to 11" to Large format such as Poster Board or Bill Board size for advertisement or demonstration, Video 3D animation al...

Rating Not Available

Pros who have not yet received a review do not have a rating displayed.

Business Description:

PROFESSIONAL SUPPLIERS AND TRANSPORTERS OF SELECT DIRT WORK CONSTRUCTION, LANDSCAPE TOPSOIL, AND DRIVEWAY MATERIALS

Rating Not Available

Pros who have not yet received a review do not have a rating displayed.
Explore Our Solution Center for Helpful Home Builder Articles
Home Builders in Shreveport