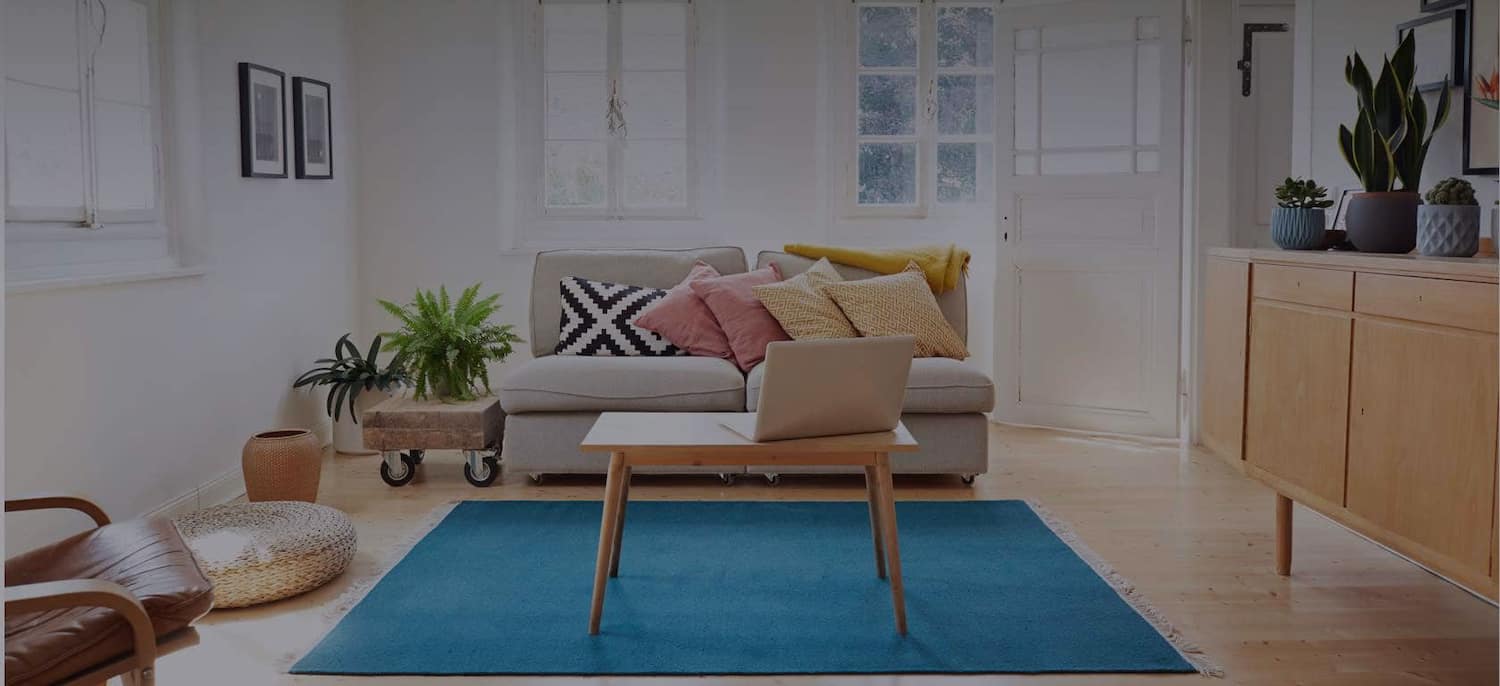 Get matched with top Garage Builders in Broussard, LA
There are 3 highly-rated local garage builders.
Recent Garage Building Reviews in Broussard
Extremely happy with Mallet buildings. Fast service. Good prices. Great customer service. Will recommend

- Jack P.

Very affordable design, employees were very courteous, and construction was erected as per our specifications.

- Nita A.

I called the guys with pioneer building systems talked to them on the phone for a good bit set up a date for them to come give me an estimate they showed up right on time very nice guys great manners. after they looked around took in all the information I was giving on exactly what I had pictured they were able to put it all on paper within a few days once they contacted me with the quote about a week later they started everything was right on time, these guys are amazing they were able to take my vision an turn it into a reality thank you so much y'all are the best P.S I will definitely be call them again !!!!

- Lisa G.

Jennings & Sons Renovation and Construction, LLC

They came out the same day called upon, walked the entire roof to make sure there weren't any problems we weren't aware of, charged a fair price, and got the repair done. Excellent communication skills. Very friendly. Also hired them for an appliance installation. I decided to get quotes on a variety of home improvements for which we be hiring this team for.

- Catina B.

Foret Construction & Roofing LLC

Received quote in 24 hours. Work started the next day. Work completed in 2 days. I have to compliment Eddie Foret for taking on this metal building erection which he had never done before. He read the manual and put the darn thing together (over 2,000 bolts) in one day. My patio deck is gorgeous. The crew was so friendly and the quality of the work was excellent. I will use them again on my next project.

- Charles L.

He and his crew did a great job and in a timely manner. He and his crew were very knowledgeable of the job and were very respectful to myself and my wife. His charges were the exact amount of his bid. We were very satisfied with his work. I would recommend this contractor for this type of work at any time.

- Jim B.

Horrible experience, this business has no customer service concerns. Everyone you call or email you talk to a different person so no one knows what's going on,they promise to fix things when the crew shows up they mess up something else, really wish I wouldn't have paid them I trusted that they would handle the repairs and they did not. I actually do not want them on my property because they will damage something else. We were promised gutters because they damaged so many things, they tell us in an email a few days ago they are backed up well they did a building right down the road that's not complete... I ignored the bad reviews please don't go somewhere else with your business. I'm contacting the BBB.

- Michelle R.

Go somewhere else to get a building. You tell them about problems and they just ignore you. Act like they are going to fix but never do. In the end they tell you this is the first time they ever heard about this. The people you spoke to no longer work there. A fake vice president called us but they know nothing about what you are talking about. The entry door was dented from day one. An inspecter came and found scratches on roll up door. They were suppose to touch up. A screw is missing in the back doorknob. The concrete has dips in it. They are not going to fix anything. Even the people that work for them doesn't understand what is going on because they lost their boss. Inspector has list but we do not know where this inspector and the list is. The vice president should have a list but now no one knows anything. Poor communications throughout company. We knew we had to pay at different steps in the process. We thought we would pay Mallard not the contractors with names like Caddyshack and Natures Best, which all go back to Mallett. You have no choice but to sign and pay when work is done or you will be charged an extra $50 for everyday you don't. My husband spoke to Mr Mallett total waste of time. Very rude. All about himself. Doesn't care about what the quality care of a number 1 building should be. If you truely cared about customer satisfaction, you would have replaced walk in door, touched up roll up door, and added a screw to the doorknob. At which point I never would have written this review. We were also wanting another building. NOT GOING TO HAPPEN NOW. Don't bother responding because it's going to be all about Mallett anyway. Who cares about the customer? It would actually be a zero but that is not a option. By the way my husband never initialed a single line of your building inspection report, so none of the items pertained to our building. Yes he sign it and paid because he had to or he would have to pay an extra $50 dollars a day. We thought we were dealing with honest people that you could call and tell them your problems. Customer satisfaction- repair problems. All I can say is what goes around comes around. Ya'll were repeated told about repairs. You stay in business by cheating people. If you didn't have such a high turnover in employees, first we were suppose to speak to Bonnie, then she no longer works there. Next we are suppose to speak to Johnathan, which we told about the problems but then he no longer works there. We are not good at remembering names of people we speak to once. The inspector that came before slab was poured knew about it. He said the repairs would be done. The fake vice president we spoke to knew about all the problems. As for roll up doors, concrete and doors not locking. The gutter crew adjusted doors and cleaned at bottom of doors. That's how they got repaired, not that you sent someone over immediately. I have pictures of walk in door with dings in it the first day the door was put up and the walls are not completely up. Anyone would like me to email to them let me know, kat6154@yahoo.com. The least I can do is educate others. Be sure to completly check your building after each phase. Write any problems on the paper you will have to sign and pay. It will say on this paper if you do not sign and pay you will be charged $50.00 for everyday until signed and paid. Do not just call and tell anyone. They will just lie and say they will repair. Do not trust their supposed inspector when he comes. He will tell you they will set up a time to repair items. Will not happen. This inspector came before concrete was poured. Make notes of names of everyone you speak to and time. Most important you will have to pay and sign. Write all problems down on paper. The inspector report he is talking about he sent is the paper you will see at time of payment. As I said earlier, note every repair down on paper before signing. This paper says to initial all that pertains to building. My husband never initialed any anything. Truth! Mr Mallett or someone in his company hide my Google review. I managed to retrieve it. Why would anyone do that unless they have something to hide.

- Kathleen H.

Just save yourself the headache and pay a little more to someone who will do it right. Believe me you will be paying more for it later on. Don't choose Mallett Buildings!!!!!

- Maureen G.

The building was order on 5/15/12. Fifty six days later the building was started on 7/11/12 and halted by the city of Lafayette on 7/13/12 because Mallett Buildings did not obtain a permit which the salesman Mr. Kyle Lyons told me at the time I ordered the building, 5/15/12, he would obtain a permit. I called him when the crew arrived and informed him the crew did not have the permit. He told me he didn't get the permit but to let the crew start and he would get the permit. He did not get the permit and the city shut down the contruction of the building. The Mallett building contract states in two places that they would not start or order material for the building until a permit was sent to them. Since Mr. Lyons said he was getting the permit and the material arrived I assumed he had the permit. That was the first of many problems and lies. After weeks of hearing his lies that he was going to get the permit, I went and it took me two days the clear up the confusion at the permit office and I had to pay a fine which made the permit double what it would have been. I finally got the permit on 7/24/12 and Mallett Buildings was notified by email from the permit office that the permit had been issued and the crew did not arrive until 7/27/12. Mr. Lyons had 56 days to get the permit to began with and when he didn't he lied about going to get the permit for almost two weeks and if I had not gone to get the permit my building would still be unfinished. I have the recorded conversation on my cell phone and the owner of the company Mr. Lee Mallet told me I was lying, that Mr. Lyons did not say he was going to get the permit. These are bottom feeding people. During the time the construction of the building was halted it rain several times and the wood on the cheap doors molded up. I ordered the building with 6" over hangs all around, I got 2" over hangs and now I have to get gutter for the patio portion of the building because the rain splashes on the cement. I ordered the building with metal doors and door frames with no less than ANSI 2 door knobs and dead bolts. He bought the cheapest doors and door knobs all keyed different and no dead bolts. I have three personnel doors. Now I have to buy the door knobs and dead bolts and I will have to hole saw the hole for the dead bolt. The door frames are made of wood and not steal as I ordered them. I ordered a role up door with a chain and sprocket set up to open the door. He bought the cheapest door with a little 1/4" rope knotted in the middle to pull it up and down. When the material arrived the person who unloaded it was not a qualified fork lift operator. He dropped all of the material off the forks instead of setting down blocks of wood to set the material on top of. He drop the trust from about six foot in the air and broke one of them in half and of course jarred all the rest of them so they were no longer true. He dropped and dragged or pushed all of the material and broke every strap that was holding the wood together. There were several damaged pieces of tin and wood. The new material did not arrive until the crew came back on 7/27/12 and the damage was reported on 7/11/12, the first day the crew arrived. He damaged the role up door crate so bad the crew could not use it to transport the role up door to the back yard. They had to dismantle the crate and carry the door by hand. Now for the crew. All mexicans that could not speak english except for the foreman. They urinated in the corner of my back yard for four days, which I didn't know was happening at the time. I am still finding trash in my landscaping, the landscaping they didn't trample, cut down, or break off. They broke several pots and landscaping decorations. They were not going to cement the post in the ground. I had to go and buy bags of cement 48 bags. There was a drain I dug up prier to there arrival and showed the foreman. He need to put the first post on the outside of the drain. He lay out the post incorrectly and was trying to stab the corner post on top of the drain which would have been one and a half feet to shallow the meet the 120 mile an hour rating and once the weight of the building settled the drain would have been broken. I had to make him do it correctly. If I had not been there the building would have been constructed incorrectly. The roof leaked on the first rain and all the screws on the roof had to be tightened. They installed bent tin and some of the tin does not over lap properly. They left over 60 screws on the roof which were rusting on the tin. I brought them a trash can to put trash in and they would not use it, they just keep throwing food containers and other construction trash where ever they were finished with it. They did not over lap the tin where the two over hangs meet the building and covered it up with trim and I had to go and caulk all of the trim to prevent it from leaking inside the building. Mr. Kyle Lyons was informed about all this as it was happening and he did nothing about it, so I called the owner Mr. Lee Mallett and he was arrogant and condescending and also did nothing to correct the matter. I spoke to a lawyer friend of mine and he told me it wouldn't be worth the time and frustration to sue them for the little money I could claim for damages and a poorly constructed building. So here I am trying to warn other people about Mallett Buildings. They will lie to you and call you a liar when you call them on it!

- MICKEY M.
Garage Builders in Broussard
Explore Our Solution Center for Helpful Garage Builder Articles
Garage Builders in Broussard