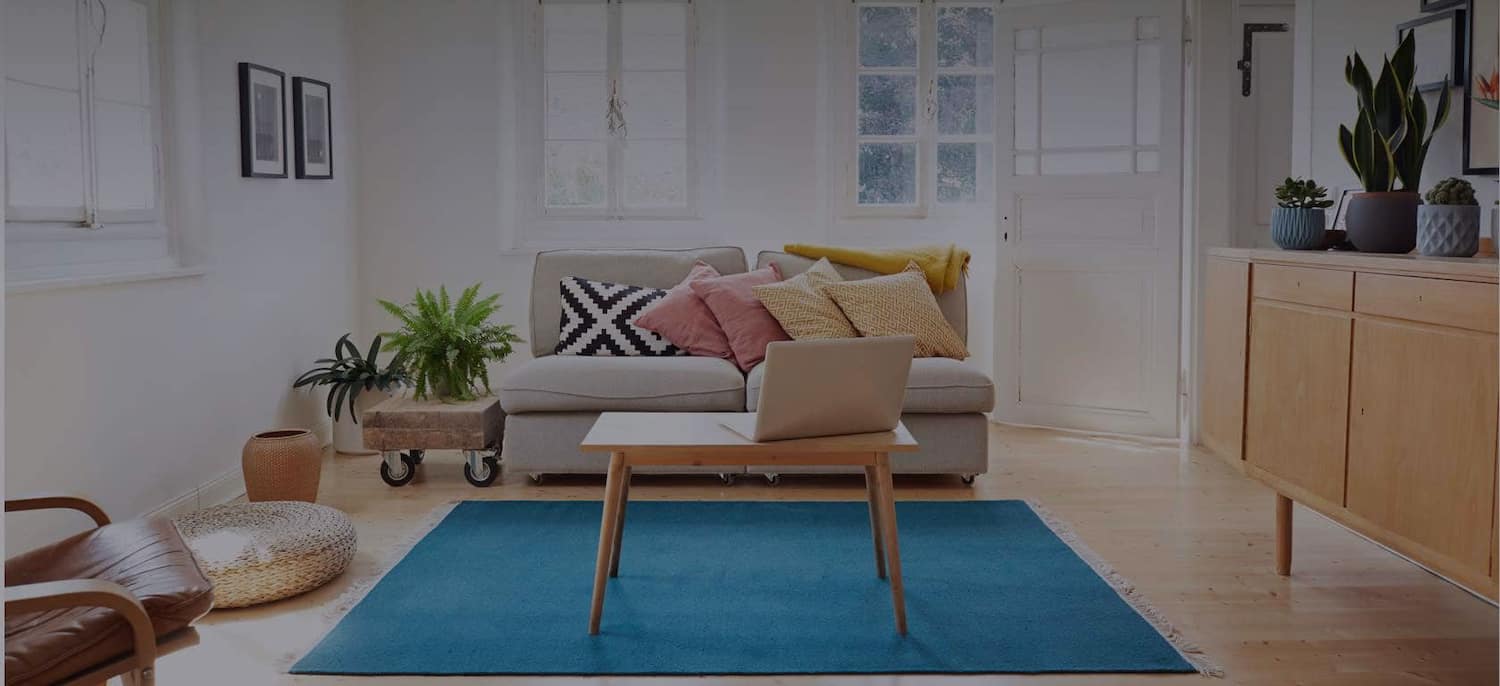 Get matched with top Well Pump Repair Services in Star, ID
There are 11 highly-rated local well pump repair services.
Recent Well & Water Pump Repair Reviews in Star
Custom Pump Services, LLC

Matthew was great. He responded very quickly, after hours. Came the next morning to look at our well pump. He answered all of my questions. I will definitely hire him for any well pump issues in the future.

- Rondi M.

Western Heating & Air Conditioning Inc

My 23 year old system was dying. I called Western to service the compressor on the heat pump. A tech came to my house (26 miles outside town) after hours, and I wasn't home. I called the "sorry we missed you" number, and I was happy to learn that another tech could be out the next day. This was early July. The service tech came to the house, reviewed all of the equipment and replaced a capacitor to get the old thing running. At the end of the $350 service trip, I was advised that the compressor is running at about half of its efficiency, and probably wouldn't make it through the summer. So, I asked him to send a sales guy up. Of course, when he left, the system was working and it was cool in the house. The following week (based on my schedule), a salesman came out, and reviewed the system and my options. There are lots of options. I chose to go with a SEER 15.5 system so I could realize a bit more monthly savings over the SEER 14 model. (SEER 14 is the base to get a tax credit). While replacing the heat pump, I decided to replace the furnace as well. It is 23 years old. Based on fairness reviews on Angie's, I didn't bother getting a second opinion, as my time is precious, and being available for a salesman isn't really in the plan. So, I completed the application and away went my sales guy. I scheduled my install for July 1 (good thing, it was very hot). At 8:30am, I received a call confirming directions and timing. About 10am, two techs showed up with a few boxes and a bunch of water. They proceeded to remove my hanging furnace (yes, it hangs in the laundry room) and old equipment from the yard. The new unit is a bit smaller than the old which made installation look cleaner. The guys did a great job at joining the new air ports to the old ducting. There are some weird airways in my house, but the team put it all together and it works better than before. Now, the air is so cold, I had to move my desk away from the vent. I will call them again... I need to have a vent put into my living room, and I can trust that Western will do the job right and for a fair price.

- Christian D.

NAMPA SEPTIC & PLUMBING SVC

Fantastic! The supply valve is 4 feet underground accessible only by a 4 inch diameter tube, and leaking badly (when open). I was able to close the valve and stop the leak, but was sure the whole thing would have to be dug up (6x6x4 hole in my yard). He was able to remove the handle, tighten the packing nut, and replace the handle at the bottom of a 4 foot tube! This saved me the expense and hassle of my yard being excavated.

- Roscoe H.

Overall, very well. This is a very customer satisfaction focused business. Even though there was a high demand for pump and well service in the local area, the service call to my home was made a priority as I was without running water. The technician arrived at the agreed upon time and quickly confirmed my controller was beyond repair. He had multiple replacement options for me to choose from. The replacement of the controller and confirmation that it was operating properly took about two hours. All of my questions about the why my original controller may have failed and how to operate and maintain my new controller were answered completely, including a follow up question the next day.

- terry v.

He was amazing. He was extremely reasonable and got there on time. He always called if he was to get late and asked me if I needed to reschedule. He is now my new pump man. He charged me $2000. The price also included the cost of two new pumps which I had to buy and he worked for 3 days.

- Carla O.

Caron Pump Water Systems Inc

Good job. I needed a pressure tank and they had it in stock, delivered and installed the same day I called.

- Madeline R.

Rooter MD Plumbing and Heating

It all started at 2 a.m. Friday morning. Just becoming a widow 8 months ago I am now on my own. I was woken by the noise of rushing water. I could not tell where the sound was coming from. Finally I heard it again in my basement. Down I go with my new flashlight, and spotted a geyser looking like O Faithful!! I kid you not!. What do I do? Who do I call? Neighbors? Family? Heck no! Call a plumber. So I called the Rooter MD who was just at my home a month before my husband died, and asked him to please help me my basement has water water shooting out of the ground! The guy that answered Pete Wood, was calm and patient with me. WOW!! Mam slow down and tell me exactly what is going on. After I told him all that I could see and explain he told go back down stairs and turn the pump off. WHAT A RELIF!!!!. Pete says, give me your name and phone number and by 8 I will have someone there to help you. Two technicians came and explained what my problem was. My sump pump was shot so a new one was put in. I decided to buy the Home Health Care program just for my own peace of mind. Get this! I was not charged a Service Call fee because I am an Angie's List member. Could not ask for a better deal. So now things are running smoothly again all because of Rooter Md and Angie's List. Thank you, DeEtta Moss

- De Etta M.

Big Dog Plumbing has done many jobs for us over the past few years from jacuzzi bath motor installation, water softener installation, water pressure pump installation, and miscellaneous plumbing repairs. We always call Marty and Big Dog comes running just like their ads say. Very reasonably priced with high integrity. Wouldn't go anywhere else for our plumbing needs.

- Shane J.

Atlas Plumbing and Emergency Rooter

After being turned away from more than a few companies for the same day plumbing service, we were referred to a number for Jeff Sechrist at the Atlas Plumbing & Emergency Rooter. We called his number and left a message. Within minutes, he not only returned our call, but made arrangements to address our problem as soon as he could fit us into his schedule. He arrived within two hours, located the problem, and fixed it promptly. He took the time to share his knowledge of the problem and offered to check any other areas of concern we might have. Jeff Sechrist and the Atlas Company are affordable, experienced, dependable, trustworthy and possess an above and beyond integrity when it comes to the service they offer their clients. It is a company we would not only use again, but highly recommend to anyone in need of a quality plumbing service.

- James L.

The service writer for the project scope and bid process, Dan B, listened closely to my layman's explanation of what I wanted accomplished. He then examined the existing system piping, pumps, and valve systems, both within the mud room in the residence, and the crawl space of the residence for both wells. He took photographs, and prepared a cursory, (very understandable to the layman), drawing of the proposed installation of valves and piping. (Not noted above in the scope of necessary procedures is the fact that two additional holes would need to be bored through the foundation stem wall to facilitate piping routing from the crawl space into the mud room.) Due to the close proximity of the existing piping and valving system that was to be preserved, the concrete drill ordinarily used for boring was to large, so Dan B, the Service writer and installation journeyman plumber, would need to return to their shop to retrieve the appropriate size boring tool for this job, and a helper, and complete the project the following day. As stated, Dan B, along with his helper arrived the next morning, and within a few hours, he was ready to pressure check and service routing check, the two well service project.. He explained the valving switching installation for the service I had requested, and despite the seemingly complex project, it was very easy to see which well service valves controlled the service to the house and sprinklers, and how to switch the service valves from a two well service simultaneously, to an isolated service from either well. Additionally, the existing two well system switching valves were located in the crawl space.The new system routing that Dan B created, included the re-routing of those two service switching valves from the crawl space into the mud room. Now, there's no need to crawl under the house to switch between well service systems! Very nice touch!!! I want to note here, two factors that I found to be significant in the experience I had with Express Plumbing, and Dan B. The largest was a surprise not typical with jobs of this scope. The completed project came in significantly lower than the initial bid!!!! (There's no way to know what your project scope may be, and the cost of materials and labor related to it would be, but for my project and the complexity and my rural location outside of Marsing, ID, was an extremely pleasant experience). Secondly, there were no delays, complications, or diversions from the proposed project scope. This was a professional job completed by courteous, conscientious, and competent individuals. From the telephone office scheduling and information staff, to the project personnel, you all deserve a well earned, THANK YOU!!! Any future service needs I have will come to you!

- JD M.
Find Well Pump Repair Services in
Well Pump Repair Services in Star