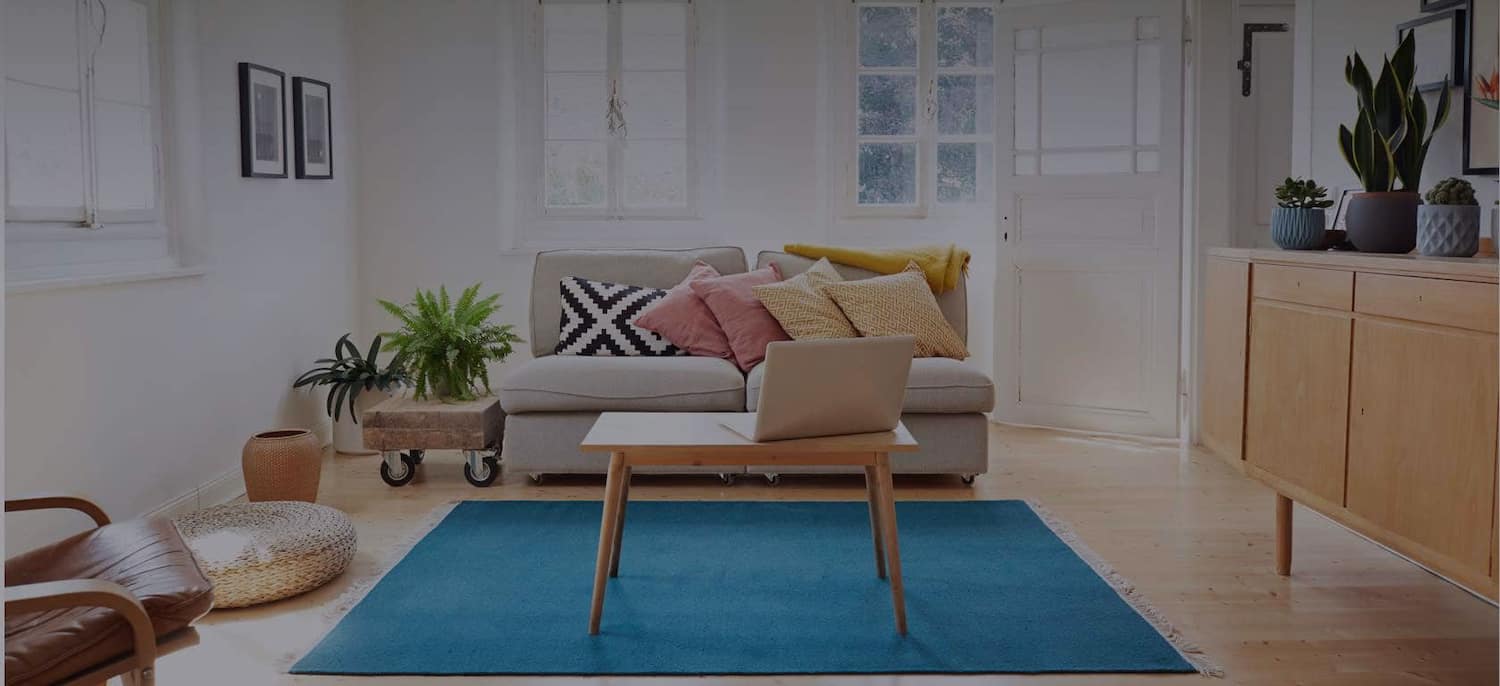 Get matched with top Door Installers in Cedar Rapids, IA
There are 15 highly-rated local door installers.
Recent Door Installation Reviews in Cedar Rapids
I was so impressed. They were very neat and they closed up the windows very quickly. They were very careful matching colors to the existing woodworks and extremely helpful to the mechanic of the door and windows. They are just really good.

- Christine C.

I've used Friday Const. on several jobs: adding a room, remodeling a master bath, repairing some rot, custom-building an entertainment center. Matt isn't the fastest or cheapest, but he keeps a clean job site, his workmanship is second to none, he is conscientious, he works with the owner to resolve any problems, and he makes sure the owner is happy with the final result.

- Thomas L.

Rob and Rebecca were wonderful. They went through my long list of items to be completed. Two storm doors, shelving in laundry room, shelving in garage, hang a shelf in bathroom, install shower door.

- Debbie F.

Bob Lisenbee Siding & Home Improvement

Bob is very personable and professional.  He supervises all the work and is very detail oriented.

- Susan V.

Bob Lisenbee Siding & Home Improvement

Work started in December, finished in February. This sounds like a long time, but the weather was horrendous for working outside, and they were very agreeable and flexible to cooperate with me and disrupt living in the home. I hired them based on the experience of a neighbor, and I would definitely recommend to another.

- Scott R.

Window Depot USA of Eastern Iowa

I got three bids and Clint gave me far more information and answered all of my questions than any of the other companies. I was impressed with his presentation, the quality of the windows (mid-level windows) and  the price was good. The installation date had to be changed a couple of times due to my schedule and they were very considerate. On the date agreed upon the installer Ron (great guy) arrived on time and after speaking with me he got to work. The installation took three days and I couldn't be happier. Ron knew what he was doing and answered each of my questions very patiently. The results are beautiful and I am very pleased. One of my neighbors was so impressed he came over and hired Ron for a couple of jobs not related to windows. Next year I will need a new patio door and two other doors replaced. I will definitely hire them again.

- Jackie W.

I had called around 7 different contractors to get estimates for the work. Home Town Restyling quickly returned my call and set up an appointment to come do the estimate. I was extremely impressed with their quote process. It was very detailed and they give you the quote before they leave unlike the other contractors who took anywhere from a few days to over a week. Also the amount of information and detailed questions they ask during the quote process was complete night and day difference from all of the other contractors. They left no detail or question unasked. The quote process alone separated them from the others. Other contractors simply measured the doors and said they will send me the quote not asking me any questions as to what options or features I want. Probably intended to underbid and jack the price up later. Not with Home Town, I knew the exact price with everything detailed in the quote before he left. They even walked me through install process and what to expect. Also included in the quote was to cover replacing a portion of the subfloor which was likely going to be rotted (it was) due to the cheap French doors. Thanks Beau you did a great job on that. So we went with the extra wide Sunrise doors (Wisconsin style as Beau described it to us) for both upstairs and downstairs with the upstairs having the built in blinds. Before our estimate appointment I decided to stop in to their showroom to see the product in person. Beau showed me the doors and went into great detail about everything including the engineering design of the doors which I appreciated being an engineer myself. He also showed me the quality and energy efficiency of the glass with their heat lamp test which was impressive to see the difference in types of glass. So between the demo in their showroom and the quote process it made my decision very easy on which contractor was getting the job. Beau is a great salesman. Ok so after sealing the deal they ordered my doors which was around a 10-12 week wait as the vendor builds everything to order which I'm okay with. I feel that results in better quality products than something being mass produced overseas. After seeing other recommendations on here for Bill doing the installation I asked if Bill could install mine. Glad I did. Bill did a great job.. He was very attentive to every detail and made sure everything was done perfectly. For a guy who takes the time to French curl his mustache I kind of figured he would leave no detail imperfect on the install. It took a couple of days for the initial install and a few followup visits for some trim/finish pieces to be ordered. Thanks Bill. As for the product itself I am pretty happy. We could immediately tell a difference in the temperature in our house. The doors are solid and so far no leaks unlike the cheap rotting French doors they replaced. They are pricey but very well engineered and the fact that they come with a lifetime transferable warranty means I don't ever have to worry which made me okay with the price. These are not the cheap mass produced doors you see in the big box stores. Overall I was quite happy with the work that Home Town Restyling did. If I had to find a critique I would say they could improve upon their communication post quote to finished install a little bit. I would definitely consider hiring them again on upcoming future projects.

- Jeff B.

One crew first put in the doors and windows in a couple days. The siding crew had a bigger job to do as they removed the old siding and then needed to wrap the premises with the insulation before installing the new siding and trim. The siding crew also had to deal with inclement fall weather of November, 2010 but persevered until completion. Both crews were professional and cleaned up after themselves daily.

- Patricia I.

When we first moved in, you couldn't light a candle in our house without the draft blowing it out. The helpful window sales person, Tom Casey, came out and talked with us about our budget, our goals, and then assisted us in identifying our major issues that needed to be addressed immediately, and what could wait until we could afford more to be done. Tom gave us a price, we put down a down payment and were clearly given the details of how the remainder of payments were to be made so that we could plan the entire project.The approximate date was given for delivery of the windows and doors, and then we were given a phone call to set up installation ahead of time. The installers arrived on time, were dressed appropriately and were incredibly friendly. We were impressed with the quality of the product and the warrantee information given after installation. Since the installation we have had minor mishaps with window blinds not working and all it has ever taken is a phone call. Within 48 hours Tom or another representative from Home Town have been out to take pictures and confirm that they are ordering the correct piece to be fixed, they provide a time frame for delivery of the item and follow up with a phone call once the item is in to install it. We have NEVER had a complaint about service or product quality with Home Town Restyling, their staff, or professionalism.Within the last year, we have had them in to remodel our kitchen, entry-way, hall way, dining room, install a half bath, replace exterior stone work, re-side the exterior, and finish replacing the windows that were remaining. Our home is more energy efficient because of the expert work and advise that Home Town has provided. You may find less expensive companies to work with, but you won't find better.We tell everyone that we live in the house that Home Town Restyling rebuilt. I will end with this:  When you have a home remodeling project that is going to extend into months, such as our kitchen, dining room, half bath, entry-way, remodel did; you have to know that there are going to be times when you are not going to be able to be at home and to trust the installers with your belongings.  This company and it's employees are honorable and trust worthy.  Tim installed our windows and doors, Jerome and Nick remodeled our kitchen (and all other rooms previously mentioned), Brad installed our tile over our stovetop, and Toby and T.J. replaced our exterior siding.  If they had a problem, they took the time to explain it and then fix it right.  If I wasn't happy with something, they would move mountains to make it right (as in the case of the pedestal sink).  When they left every day they cleaned up before leaving and then talked to me about what time they would be on the job the next day.  In today's world it is difficult to find quailty customer service.  Home Town Restyling could give lessons to other contractors in professionalism and customer service.  Like I said, you may pay a little more, but I wouldn't go anywhere else.

- Darcy E.

Bill Durchenwald was the installer and would highly recommend. He had to come back a couple of times to make sure everything was working properly. He was punctual and professional.

- Lori S.
Door Installers in Cedar Rapids
Explore Our Solution Center for Helpful Door Installer Articles
Door Installers in Cedar Rapids