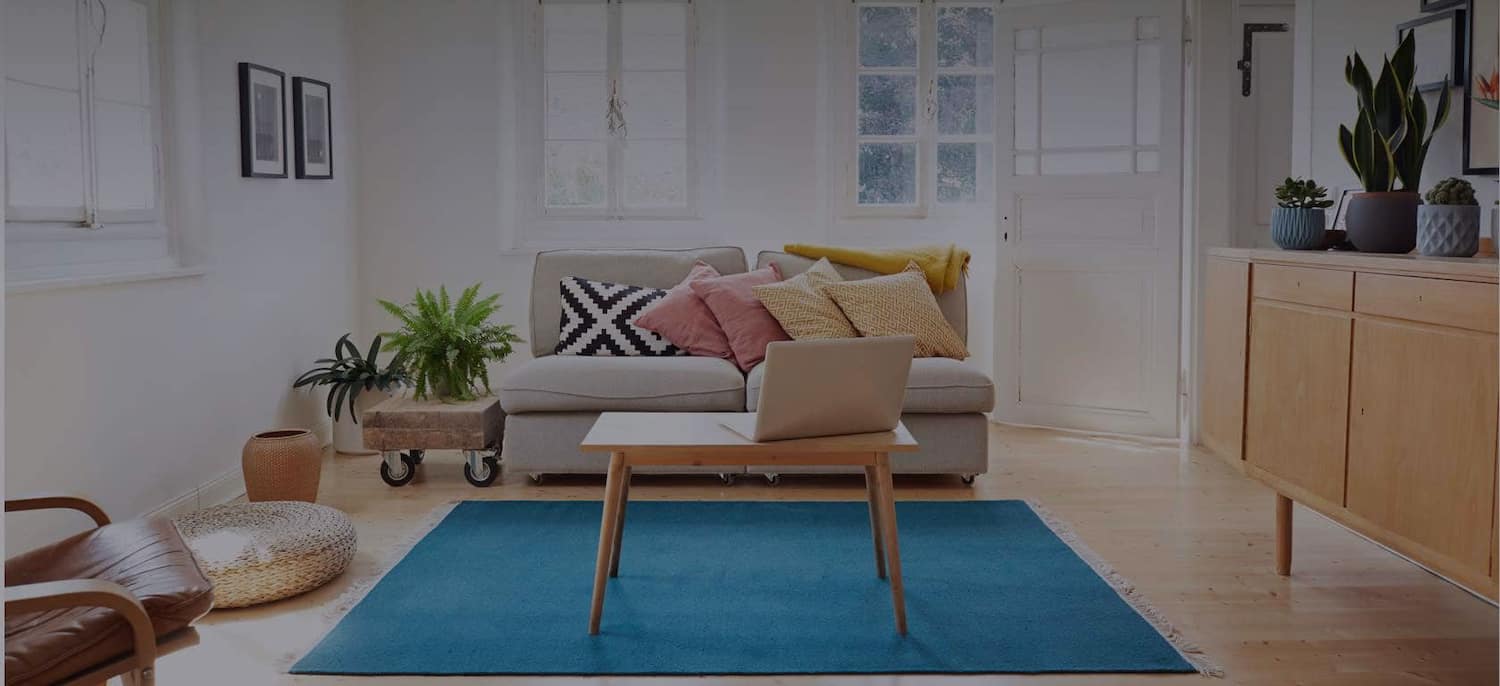 Get matched with top Deck & Porch Contractors in Cedar Rapids, IA
There are 16 highly-rated local deck & porch contractors.
Recent Decks & Porches Reviews in Cedar Rapids
Dan's Home Repair & Construction

He did a great job on all 3 projects! We're so grateful to have found him. Cleaned up mess & hauled away our broken materials.

- Mary Jo E.

Corridor Construction Co LLC

We hired Corridor Construction in the summer/fall of 2016 to remove our old rotted wooden deck and replace it with new full composite deck and railing. Corridor was recommended to us by a Building Inspector we have in the family. We could not have been more pleased with the quality of their work, and the straight-forward manner of dealings with the contractor. The deck turned out absolutely (and still is) beautiful, and the quality of their workmanship is very evident to this day. I did not check competitive bids, because I trusted the referral from an excellent source in the building business, and had no reason to question or doubt Corridor during any part of the process. I would recommend them without any hesitancy in the future. The photo shows only about half the deck.

- John V.

Awesome workmanship. Extremely sturdy. Made some add on changes and Bob readily worked with us. Very easy to get along with and even suggested ideas. Amana & Eric hard workers too. Beautiful/sturdy deck! Would definitely recommend RAV Services, and already have. Very pleased!

- Mary S.

Schroer and Sons Home Improvement

This team was fantastic! Punctual, friendly, clean, no loud music or cursing etc. Couldn't be happier with the work that they did and how communicative Jason was. A++ would use again.

- Victoria S.

I haven't used them yet. They were double the price of other places. I went to their showroom and I could tell the quality of their work is really, really good and they don't subcontract out. They have all their own installers so they are priced higher. I used someone else for the basement windows. I might have them do more of the upstairs work that shows because I know it will be really good quality. They had a good showroom. They took the time to explain the cost and the product.

- Brianna B.

We became acquainted with Hometown somewhat by chance. I stumbled upon their showroom when driving by one day and decided to stop and have a look. Our aluminum siding had been badly damaged by hail and we were looking for contractors to replace it. We had long wanted to replace our poorly installed and broken vinyl windows, and we expected that having the siding down would be the best time to do it. One of their project managers/salesmen Tom Casey introduced himself and was very helpful. He thoroughly described both their siding and window products. He sometimes came off a little "polished" or "rehearsed" when describing their products, but I guess that's to be expected when you describe siding and windows so often. Having said that, we did a lot of research and found that Tom's information checked out. Their bid wasn't the lowest we received, but it was exactly what we ended up paying and their service/products were top-notch. PRODUCTSWindowsThe product we installed (Restorations windows) are a huge improvement over the prior window and we've been very pleased with both the product and its installation. Our southern exposure windows are manufactured to provide insulation and UV protection, and we've noted a substantial difference compared to the old windows. We also replaced two fairly large side-by-side double-hung windows with a single picture window. It's perhaps worth noting that the competitors from which we requested window bids did not carry/offer a picture window of similar size and Tom (admittedly not the _greatest_ source for this information) attributed it to the sturdy manufacturing of the Restorations windows. For whatever reason, Restorations and Hometown Restyling offered a solution we could not find from others and we've been very pleased with the result. SidingOur siding is Prodigy vinyl siding from Alside. It is foam backed and a nice thick Vinyl - it looks great and has performed as expected. We're very pleased with the product. Entrance & Storm DoorThe front door is sturdy and good looking. I'm blanking on the brand. It feels solid and has been a big improvement over what we had previously. We also got a locking Pella stormdoor with which we've been generally pleased. The strike plate likes to slide back and make locking require repositioning the plate, and we had trouble with some sliding plastic pieces early after the installation. Overall, however, it's been a good upgrade and works nicely. INSTALLATION/WORKMANSHIPThe siding and windows were installed by Hometown W2 employees who were very professional, pleasant, and well-liked by our kids (knew them by name)! We appreciated the way they maintained a clean work-site, arrived and departed at appropriate times, and completed the project within the quoted timeline. The windows we installed were thicker than the prior windows and an aspect of our project included resizing and replacing the indoor window trim throughout the house. This involved a series of steps including removal, trimming, sanding, and re-finishing. It was done flawlessly and you cannot even tell that they've been resized. One window was installed into a newly cut opening and required installation of new trim to match that throughout the rest of the house - it looks original. SERVICETom Casey provided prompt and consistent service throughout. He shepherded our project from beginning to end and was always responsive. Our project included roofers, electricians, and painters, and gutter installers in addition to Hometown employees. Coordination of the electricians was not what we'd hoped, however when problems arose they were dealt with promptly and courteously. When it was discovered that portions of our house sheeting had rotted through, those portions were removed and replaced without additional charge (anticipated by Tom and included as part of the original contract). They helped remove and re-attach our window treatments. Weeks and months after the project completed, small items that required attention (e.g. reattached shutter coming loose, storm door trim) and were dealt with very promptly after a single phone call. Even yet this spring, nearly 6 months after our project basically concluded, we went to install speakers in the siding above our deck. After a quick call, Tom sent out JR and Toby to created solid mountings that look and work great. We were impressed that months after they'd finished the original job and were paid in full, Hometown promptly attended to this relatively minor part of the project. We've been very pleased with Hometown Restyling and recommend them without reservation.

- Laura N.

Dan's Home Repair & Construction

It took a while to connect with Dan but once I did he met my absolute deadline for the project. He is pleasant to deal and did the work as requested. I would use him again.

- Mary-Mathilde T.

Schroer and Sons Home Improvement

They arrived when they said they would, did they work they came to do in an efficient manner, and left our yard clean.

- Cindy L D.

Schroer and Sons Home Improvement

Glenn and his crew took on a project that several contractors simply would not even consider and did an excellent job. We have a craftsman style 1920's home. The house has a unique second floor catwalk type deck. The exterior door leading to the deck has been problematic for many years. A small leak around the bottom of the door eventually created a much larger problem. After a lot of troubleshooting Glenn identified the issue and solved the problem. Schroer and Sons returned my calls promptly, told me when they would be coming out, showed up when they said they would, and kept me informed of any issues along the way. A please to do business with.

- Ray S.

Schroer and Sons Home Improvement

We have worked with several good contractors through the years. There are always scheduling delays because previous jobs and emergencies must be dealt with. I expected that! What I didn't expect was that Mrs. Schroer would keep in touch with me at least once a week before they were able to begin, She called before they placed materials orders to verify my decisions on door finishes, called before deliveries to be sure the times were acceptable, and called to apologize if things didn't go as expected. I can't tell you how much I appreciated this! (We've all heard of or experienced the "contractor" who assured us that they would be on the job on a certain day then showed up days later or not at all!). Mrs. Schroer, Sue, works just as hard as the rest of the "crew" does, perhaps even more. She is "the boss," doing the accounting, other paperwork, and scheduling inspections and deliveries. The subs they used (electrician, painter, and roofers) were good too and I would not hesitate to recommend them, especially the painter. My job was completed in a timely manner, just over two weeks, except for a necessary delay for the custom screen product to be measured after the framing was completed, then ordered and delivered by the wholesale supplier. I asked Glenn to do a small tiling job in my walk out basement which they were here. They installed ceramic tile at the bottom of my stairs and just inside the sliding glass doors to my family room, five boxes in all. The additional charge for this job was reasonable and the tile looks great.

- Elizabeth V.
Deck Companies in Cedar Rapids
Find Deck & Porch Contractors in
Deck & Porch Contractors in Cedar Rapids