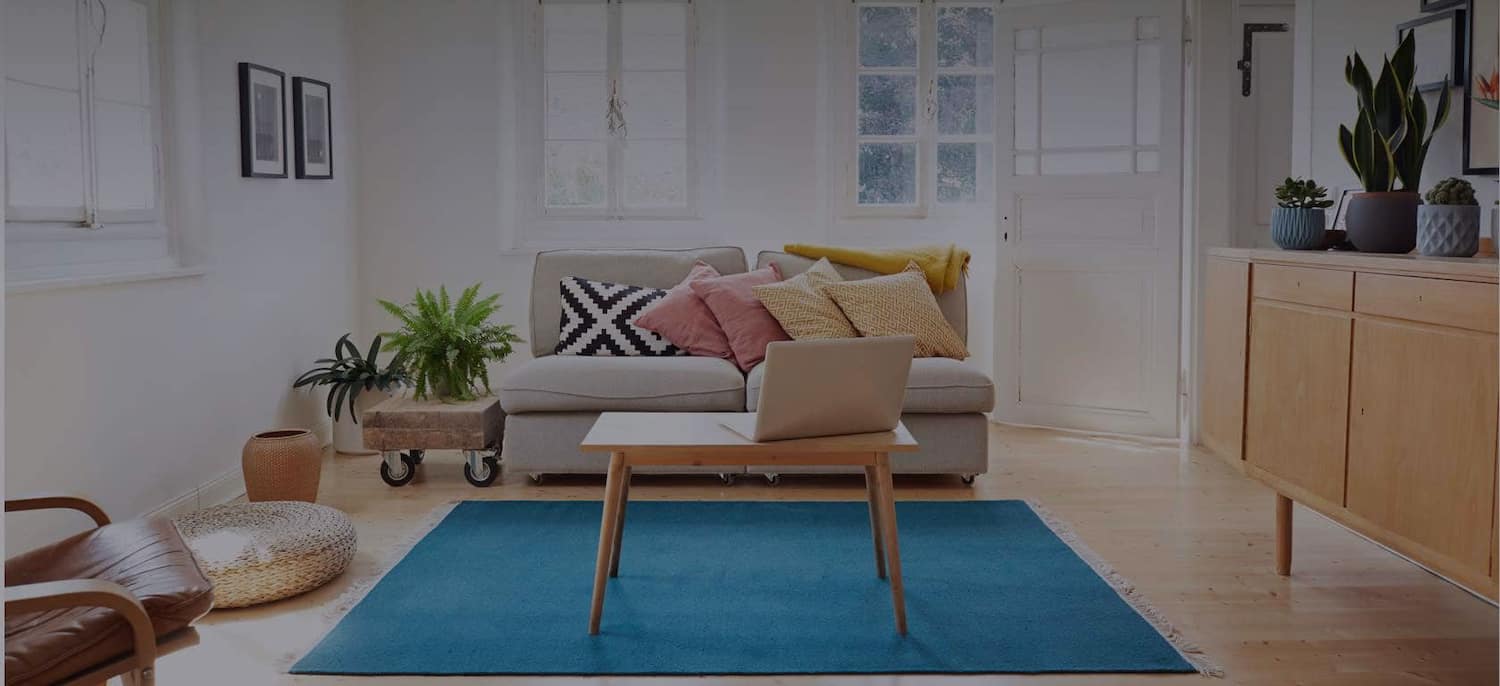 Get matched with top Antique Appraisers in Woodmoor, CO
There are 3 highly-rated local antique appraisers.
Recent Jewelry Appraising Reviews in Woodmoor
Susan Helmich Fine Jewelry

Susan redesigned a very expensive pair of earrings for me so that I could actually wear them. I'm sure it's a story familiar to other reviewers: one day you wake up and your earrings now look stupid on you because your ear lobes have thinned and lengthened. In my case, the earrings were heavy enough to bend my lobes backwards. Before finding Susan, I visited three other independent jewelers in Colorado Springs and one in Monument. All had good reputations, so I was disappointed that none of them could give me a confident solution. I.e., they all hedged their answers with and quot; ... we think this will fix it ... and quot; or and quot; ... we could try this and see if it works ... ,and quot; etc. And then I met with Susan. She scrutinized how the earrings lay on my ears; tried them on her own ears to get their and quot;feeland quot;; sketched a few pictures to visualize how to counter-weight the earrings; and then said (with confidence) that adding a support bar on the back of each earring would solve the problem. And she was right. My gorgeous spendy earrings no longer look goofy on me; they look great! The other services I've bought include repairing (or more accurately) replacing lever-backs on earrings and buying better-fitting pierced earring backs. And earlier this month my husband and I met with Susan to design a custom wedding ring. Every step of the way, Susan has taken care to educate us about the attributes of the gemstones and how they are graded, the pros and cons of different types of metals, and more; and (this is really important) to be sure we remain on the and quot;same pageand quot; about budget. Susan also has a store in Scottsdale, AZ and is always happy to bring something from there to show to us here. We've also appreciated the help of Teresa Barnes, Susan's assistant. Teresa is excellent at follow-up, answering questions, and taking care of the transactional details. Susan Helmich Jewelry is a gem of a find!

- Rose J.

ANTON NASH JEWELRY APPRAISERS

The lady was excellent. She is a certified appraiser. We are insured with USAA and they told me that we had to have a certified appraisal on this jewelry in order to insure it. I looked on the internet. I had done some price comparisons and from what I could gather, her price was well in line. She is not inexpensive but she comes right to your house and does the appraisal with the jewelry right there. I would certainly recommend the company. We were afraid we were going to go someplace and they were going to say that they were going to keep the jewelry overnight. You don't want to do that. The lady came in with a ton of equipment literally. There were a bunch of microscopes and all the other electronic stuff. That's the great thing about the service is that she comes right to your house. She takes down all the information on the jewelry and takes photos of it. Then she does go home after that and she mails you the final appraisal in a matter of less than a week. The price was $150.00 for the first item and $100.00 for the other two items each. We were sitting at the table watching what she was doing and we felt very comfortable. There was no doubt in my mind that she was an expert on that. She had all the equipment that you would need and then some things that I didn't know what they were but she explained it to me. She took very detailed measurements of all the jewels. She had calipers and so forth that she did that with. She had scales to weigh things and different devices to inspect them. She had a very powerful microscope. I happen to have a stereo microscope myself that I had looked at this diamond with and seen some of the flaws. She had one that was even better than mine. She showed us things like a laser drilled hole in the diamond where they go in and they remove a defect by literally using a laser. The hole is actually finer than a human hair. She was really professional. I was unfamiliar with this before this but they do what's called the plaque of the diamond and it's a very detailed statement of the diamond itself. It gives all what they call the inclusions and the little flaws and so forth and that's what she provides the insurance company. That way if the jewelry is stolen and recovered, the insurance company could identify it and so forth. I would have no hesitation in using the company again in the future.

- Armelia S.

ANTON NASH JEWELRY APPRAISERS

I had several pieces of jewelry damaged in the Black Forest Fire. These folks cleaned it and did minor repairs and would accept no payment for their effort. Overall they spent at least an hour of work. I recommend them more highly for attitude and integrity.

- Franklyn B.

ANTON NASH JEWELRY APPRAISERS

I went to Anton Nash to have my jewelry appraised for insurance. They will come to your house but I prefered to go to their office because I have a dog that is not friendly. I was immediately impressed how professional and polite they where. Julie inspected my pieces. She was out going, nice, with a sense of humor and very knowledgeable about jewelry. When she found a piece of jewelry that had a small nick on it she pointed it out so that if I have needed to have it repaired or looked at for some reason I would know it was there. Everything inspected was done carefully, precisely, and with the utmost respect for how much the jewelry meant to me. Julie even cleaned three pieces for me that where particularly dirty. They shined like they should after she was done. I highly recommend this company not just for how great they do their job but what wonderful people they are and how comfortable I felt there. They also have two dogs that I loved! I almost wanted to negotiate a free appraisal for one of the dogs. I just love these people!

- Kristen K.

ANTON NASH JEWELRY APPRAISERS

Julie is very pleasant to work with and is considered in Colorado to be among the best in her field. She is the best here in Colorado Springs!

- Karen B.

ANTON NASH JEWELRY APPRAISERS

The examiner arrived with several pieces of equipment for testing. There were several pieces of jewelry looked at that were not worth the trouble to have appraised and the examiner did not charge for those. The final report arrived within 5 days and was most satisfying.

- Loring T.

Colorado Antique Appraisers

We only chose this person because they said they were in Manitou. They are not. They are in Denver. The address listed belongs to another business and is for sale. All kinds of excuses for why they couldn't be there at the agreed upon time. Had to wait literally all day. Unprofessional manner and behavior. Didn't bring materials, except for her cell phone, notebook and husband. Took longer to get back to us than agreed upon, then had excuses for why she couldn't meet at the agreed upon time and place again. Threatened legal action when I became suspicious of online contradictions and erratic behavior, and asked for her credentials. Accused us of stealing her work (which we had not even received), threatened that her "law firm" would put a lien on our house, and said she would always know where my husband works. Never showed me any proof of qualification. Honestly frightened me. My husband had to drive up to Monument to retrieve the report from her husband, who had it for some reason. Result was full of typos, incorrect information and contradictions. A picture valued at one hundred and fifty dollars according to her was a picture cut from a book and framed because it was pretty - I didn't even realize they'd included it, as it was worth approximately nothing and only in the room because that's where I was packing all the wall art. When I messaged about the issue, she said I only wanted to complain, called me a "stinky fat pig" among other things, and said she would introduce my husband to some real women.

- Nunya B.
Jewelry Appraisers in Woodmoor
Business Description:

We are a national appraisal association of 300 members. We appraise antiques and art. Some members are dealers and gallery owners but all of us are anxious to serve you. Check our websites http://www.newenglandappraisers.org (click) "Find an Appraiser" for names and phone numbers of our members.

Recent Review:

Great! Patricia arrived at my home at appointed time and was very professional .

Reviewed by Dolores C.

Business Description:

I tune pianos by ear, w/o a machine, to bring out the best in your piano. SERVICING .....means keeping your piano in good working condition with preventative maintenance. REPAIR.... Like the old saying goes, "If it's not broke, don't fix it." If it is broke, I'm here to help. RESTORATION... I want your guests to "ooh" and "aah" over your prized piano.

Recent Review:

Mr. Rick went above and beyond... we will be using him yearly

Reviewed by Joanna - Brezin H.

Business Description:

Johnson, Inc. (a Numismatics co.), Nationally known, specializes in Coins, Currency, and Gold & Silver bullion items. We have two categories of service: Online Face to Face personalized service or In-Home for Florida residents. Estate acquisitions and trusts is our specialty. Our ONLINE APPRAISAL Service allows your items and our specialty to meet face to face regardless of distance. We back all our services up with your guaranteed satisfaction! Call or schedule your services today!

Recent Review:

VERY pleasant! Jewelry was appraised, check was issued (later deposited and cleared), and hospitality was a plus.

Reviewed by Ed S.

Business Description:

Whether you're selling a diamond engagement ring, your mother's Tiffany jewelry, Your father's Gold & Silver Coin collection, or it's time to sell a Rolex watch you no longer wear, we'll appraise your jewelry for its highest worth, then make you an offer you can't refuse. At Global, we make selling your jewelry, diamonds and gold valuables an honest, private and free experience via free mail-in service via FedEx insured overnight shipping.

Recent Review:

your referral is too far away. I'm in CA. They are in NY

Reviewed by Stacie D.

Business Description:

Jewelry appraisals for estate, insurance and dissolution. We appraise fine jewelry: gold platinum, diamonds gemstones and watches. We have two appraisers who are former GIA instructors. We are accredited through American Society of Appraisers and The National Association of Jewelry Appraisers.

Recent Review:

good.  conducted on site exam, mailed detailed report


Reviewed by Kathleen M.

Business Description:

I have been immersed in the world of fine art jewelry design and production for over 40 years. Additional Email: susan@susanhelmich.com.

Recent Review:

It was a wonderful experience! My mother-in-law had passed away in 2010 and left me with several pieces of jewelry. I took the rings to Susan's office and asked her to put the stones in a different setting, one that was more in line with my style. After taking the time to personally get to know me and to get an idea of what I was looking for, she took the diamonds and rubies and created two unique rings that I absolutely love. I wear them every day! Not only do I love the style of the rings, they remind me of my mother-in-law every time I look at them. Perfect!


Reviewed by Nageeba D.

Business Description:

Hallenbeck Coin Gallery is your expert coin dealer in Colorado Springs, CO. Hallenbeck Coin Gallery is family-owned and operated, and has been serving the Colorado Springs and surrounding areas since 1983. We offer strong competitive prices on the buying and selling of U.S. & foreign coins and currency, and precious metal bullion and jewelry. We buy, sell & appraise: • Us Gold and Silver Coins • Gold and Silver Bullion • Foreign Coins and Paper • Coin Books • Currency • Medal • Tokens...

Recent Review:

Hallenbeck Coin Gallery is extremely professional. I've dealt with a few coin appraisers in the past and they just seem like back alley shysters, to be brutally honest. Not so Hallenbeck's. From the moment you walk in, you feel you're dealing with a reputable business. The staff is friendly and helpful. There is no pressure, and no sense that you may be dealing with someone who isn't giving you the full story. I recommend them most highly. I would drive out of my way to use their services, whether I was buying or selling.


Reviewed by Ken B.

Rating Not Available

Pros who have not yet received a review do not have a rating displayed.

Business Description:

American Pocket Changes is located at 1717 So. Prairie Avenue in Pueblo CO. We are fully licensed and able to provide a wide range of services for collectors, dealers and everyone else in between. Have that "rare" coin grandpa gave you as a kid? Have you inherited antique items that you need valued? Contact Larry Darra and his staff and put their professional services to use for you. Services include: * Appraisals * Buying/Selling * Grading * Proofing We pride ourselves for our fairnes...

Rating Not Available

Pros who have not yet received a review do not have a rating displayed.

Business Description:

Jim Ballard (JB Cricket) grew up in Colorado and currently lives in a little town near Greeley called Nunn, Colorado. He has been making custom silver creations for 19 years. He started back in 1993 by making bits, spurs and basic pieces. In 2002, Jim began creating fine silver and jewelry. A few of Jim's mentors and teachers include Mark Liston and Lee Bennally. Prior to making jewelry, buckles, bits and spurs, Jim made his living as a farrier. He graduated from the Oklahoma Horseshoeing sc...

Business Description:

Johannes Hunter Jewelers is a family owned jewelry store serving Colorado Springs since 1988. We specialize in unique, designer jewelry. Whether you are looking for engagement rings, karat gold, diamonds or colored gemstones - we have something special for everyone.

Recent Review:

Would have them custom make again. They are very proffesional!!

Reviewed by SHAWNNA J.
Antique Appraisers in Woodmoor