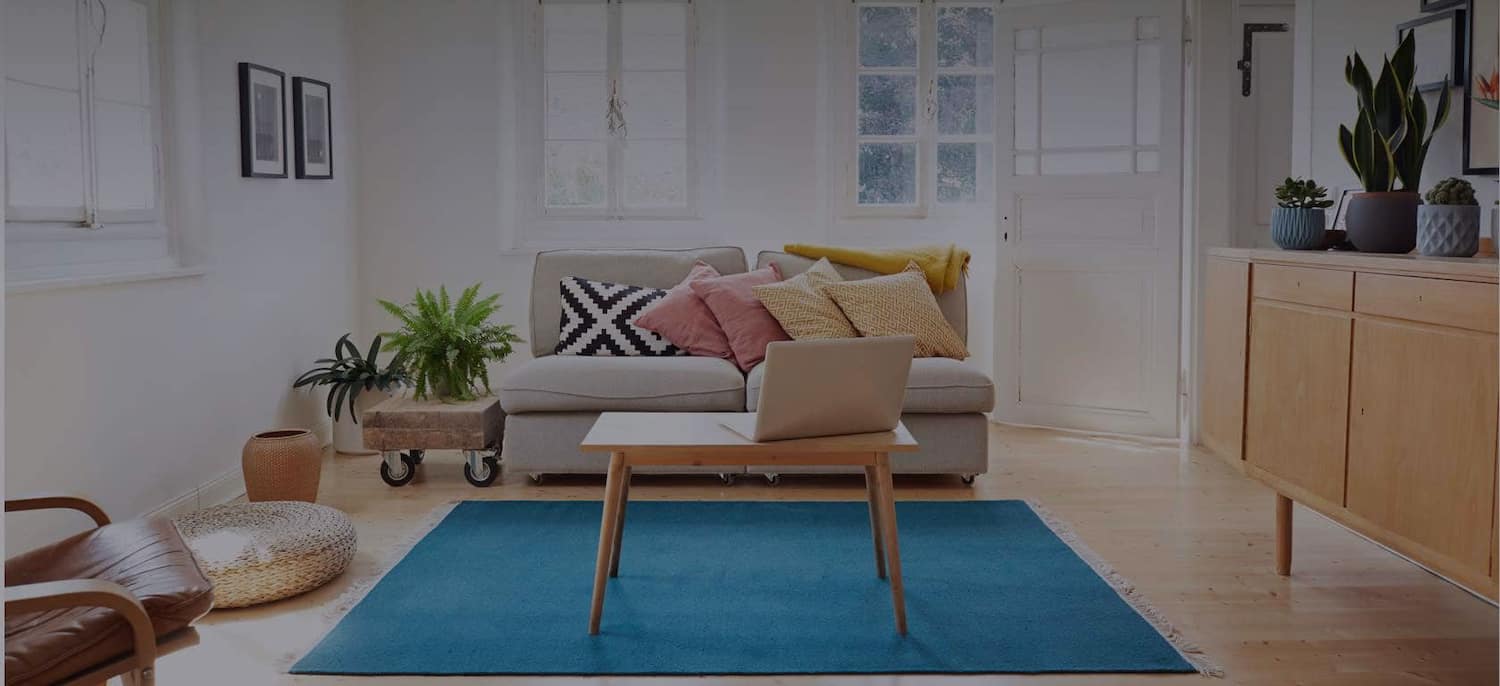 Get matched with top Deck & Porch Contractors in Riverdale, CA
There are 17 highly-rated local deck & porch contractors.
Recent Decks & Porches Reviews in Riverdale
I had an exceptional experience in this company. When you see these great reviews up here: they're true! Oren, our contractor with SOD Home Group, proved that house construction projects don't have to be a nightmare but can be a pleasure if you find the right person to take you through it. Our old house seriously needed a remodel, and I didn't have any personal preferences for any contractor; I lucked out when Oren came to interview. I liked Oren's friendly, straightforward manner, devoid of slickness or hard sell, and his experience in construction was obvious as he walked me through the process. Oren spent time in the planning stage to find out what I wanted and discussed ideas that would work with the space. This is important: he is not the designer, he is the builder and will tell you what is structurally possible. Once a plan is agreed upon, his designer Eden put everything in several designs and after this stage is approved… then the crew do the work but i selected the fixtures, tile, paint color, etc. Oren had many useful resources to help, but I had a great idea of what I wanted needed. On the business end, once I committed to the job, the contract was clear, covering a schedule of payments and stages. Oren kept me up to date with what he needed from my end and when the crew was going to show up, etc..; all the teams came on time and work diligently. What a great combination: an experienced contractor with talented people skills who wants me to be happy with the job and makes it pleasant and easy! He's been there for my every question and issue and gets back to me right away. I'm impressed by Oren's team, all very professional people who do excellent, clean work while treating the area with respect; there's not one guy working in my house that I wouldn't have back (we are all working from home because of the pandemic). I'm impressed by the beautiful work that is being done and how creative and collaborative this team is. So summarizing: I found an honest, personable, skilled contractor backed by a wonderful team of professionals who are doing what they promised. No games here. I feel supported if questions come up and absolutely admire how they do business. The prices are fair and I feel that I have good value and guidance. I'm thrilled with Oren and SOD Home Group (including the staffers at the home office) and wouldn't go looking anywhere else for my future projects.

- Marquez E.

Irish Carpentry & Construction

The whole job went great, Rory, the owner provided a bid and contract on the agreed work before work was started. The job expanded as we made changes and improvements to the design. We agreed to changes and necessary increases associated with the change orders and agreement. Rory was always honest and fair. All phases passed city inspections with flying colors. Rory was punctual and we always felt he provided the best service and for our project. We highly recommend this company and if we remodel in the future we look forward to working with Rory.

- Mark S.

Nothing done. It was too small a job. They don't do any work less than 30ft. project. Person who came out was courteous and honest about scope of projects they handle. Thanks.

- Isabel K.

Tioga Lumber & Fence of Fresno

Made a appointment for an estimate, after waiting almost two weeks, I called and they could not find me in their books, then the girl said 'Oh here you are, the guy that came out and measured your fence no longer works here'! They sent another guy out. Here it is almost two weeks and I called to see how long an estimate takes and the girl at the desk said she would have him call me, I'm still waiting.!! Not sure how you hire your 'Pros' but I am done and would never hire this company!

- Terry B.

Irish Carpentry & Construction

I have worked with Rory Brown for 4 years now on a dozen projects ranging from simple to very custom and complex. He is a talented workman, has all the tools needed for most jobs and does what he says he will do. I have given him some tough challenges out on my farm where conditions are not typical and found him to be a good problem solver, willing to explore options and work with me closely to come up with creative and often fun solutions (like custom barn doors and light fixtures). He uses good judgement and will tell you if he doesn't think something will turn out right but is also flexible and willing to do something out of the ordinary (concrete counter tops, rustic wood walls, reclaimed wood tables and cabinets). He is a joy to work with; I am willing to serve as a reference for him and discuss the work he has performed. Deborah Reitz

- Deborah D. P. R.

Several months ago, I bought a property to rent out. Shortly after that, the hot water tank blew, taking half the carpet with it. So I decided to replace the carpets, the kitchen, both bathrooms, and of course the hot water tank. I also had the interior repainted. Although CPR Carpets, Mitchell Vick Construction, and Elegant Surfaces (all under contract from Home Depot) did an excellent job, my handyman failed to do his part. By 'failed', I mean he did not replace the door knobs, he did not finish repainting the interior, he did not change the locks, ... You get the idea. My prior workman failed to live up to his promise to renovate the apartment. It took him three months to fail to meet my expectations. So, finally, with a heavy heart, I fired him and called Maintenance Connection. I'm glad I did. I called George on Monday. He inspected the property on Tuesday. By Tuesday afternoon, the work had begun. By late Friday, almost everything was complete. It had taken George, Rudy, Ernest & co. of Maintenance Connection four days to do the work that my prior handyman had spent three months half-heartedly attempting. I told George, "Look around; this place is F'd up; I want you to un-F' it, please." So, they did. They began by making a list of all the defects in the property. They asked if I wanted to replace the missing mantel (yes, I did). They noticed the half-finished paint job in the bathrooms (ditto). They noticed that the walls had received only one coat of paint and that they needed at least two (ditto). And so on. They recommended a check of the wiring; they noticed the missing doorknobs; they were bemused by the trash on the patio, left by the prior workman; they caught everything. George gave me an estimate, and he stuck to it. Not only that, but he completed all the work by Friday evening. When I inspected the property after he had completed the work, I was amazed. The paintwork was perfect, the caulking in the bathroom had been redone (and it looked *so* good), the shower heads had been replaced (not my idea, but I am glad George did it, and I wish I had thought of it first), the shattered shower door had been replaced, and the doors were back on their hinges. There was no trash in the apartment. The splashes of paint, which my prior handyman had spilled on the *new* sink, were gone. In summary (and in only four days), George and his colleagues had cleaned the Augean Stables, for the price they had originally quoted. Oh, and they also checked the hot water heater, the air conditioning, and so on. If I hadn't been let down so egregiously by my prior handyman, I wouldn't have known how awesome Maintenance Connection is, so in a way, I'm glad he let me down. Still, I wish I had hired Maintenance Connection first. Not only did they fix everything I asked them to fix, they also fixed several things that I had *wanted* fixed but that I had forgotten to mention to them. I don't normally give such detailed, glowing reviews. I do feel strongly, however, that Maintenance Connection deserve recognition for their hard work. They make me *want* to hire them on general principle. They went above and beyond all my expectations.

- Hugo R.

We had asked for several bids from other companies. Jay, as the Sunset Patio owner readily understood our split level concept along with the roof line restrictions. We felt confident in his design of the final product. I was unsure about using a color so we went to his warehouse and he gave us samples to bring home and put against our house. He said the time frame would be 3 weeks and it turned out to be less than 2 weeks.The materials were delivered and the following day his crew was here at 7:30 AM. They completed the job around 2:30 that afternoon. There was no mess, the 2 man crew was very efficient and used their expertise to make some changes that improved the overall symmetry. They said they had been doing this for many years and between the two of them, each knew what had to be done and did it. We are extremely happy with the end results and now considering a patio cover in the front yard to be built by Sunset Patio and Awning. I would highly recommend them if you are looking for a patio cover.

- ken e.

Project went pretty much on schedule, David (3D)created graphics so we could see how the yard would look. The end result was what we saw in the designs he created. 3D has contractors that he recommends to finish the job as created and timely. He works with your ideas and your pocketbook. Do's 1. Use 3D Design, he is really good about being available and keeping the project going. 2. Use the contractors he recommends and he usually works with. The only problem contractor was the one who built the patio coverings, the end result was wonderful but he had problems following the plan 3D provided. 3. Be involved in the process, actually you won't have a choice for this one. 3D and the contractors will give you suggestions for colors, sizes, minor changes and additions. But you will have the final decision. Don'ts 1. As far as 3D's part in the process I cannot think of anything negative to say. 2. And if you worked with contractors before you know they kind of work on their own schedule, these were pretty good as to getting the job done and being responsive.

- Cliff V.

RFMC Inc DBA The Patio Kings

Everything went well, and they did a good job. There were a few minor problems after the construction, but the company responded quickly and addressed the problems to my satisfaction.

- roberta j.

Ceasar Briones Construction

When I discovered that I had a major problem with my house and that it was in jeopardy of collapsing, I had to act quickly to get temporary shoring in place and also get a structural engineer and architect on board to get the designs moving. I met Ceaser Briones, of Briones Construction, and walked him through the requirement to shore up the ceiling to prevent the house from collapsing. Briones Construction jumped in and went to work immediately and helped me save my house. They didn't take advantage of my situation by trying to overcharge me. I know because I build facilities and maintain them for a living, and know how much it should cost to do the work. Once all of the shoring was in place, we focused on the structural and architectural designs to make the necessary structural repairs and to remodel the house. Briones Construction was instrumental in helping the architect and structural engineer with field measurements and confirming as-built conditions. Once the designs were finished and permits pulled, Briones Construction didn't hesitate a moment to get started with the work. They coordinated every aspect of the job, including moving my furniture, fencing the site, bringing in a roll off trash bin, etc. They knew what they were doing and were very professional. Briones Construction's work was meticulous and every detail was addressed. Their quality was outstanding in every respect.

- Kelly R.
Deck Companies in Riverdale
Explore Our Solution Center for Helpful Deck Company Articles
Deck & Porch Contractors in Riverdale