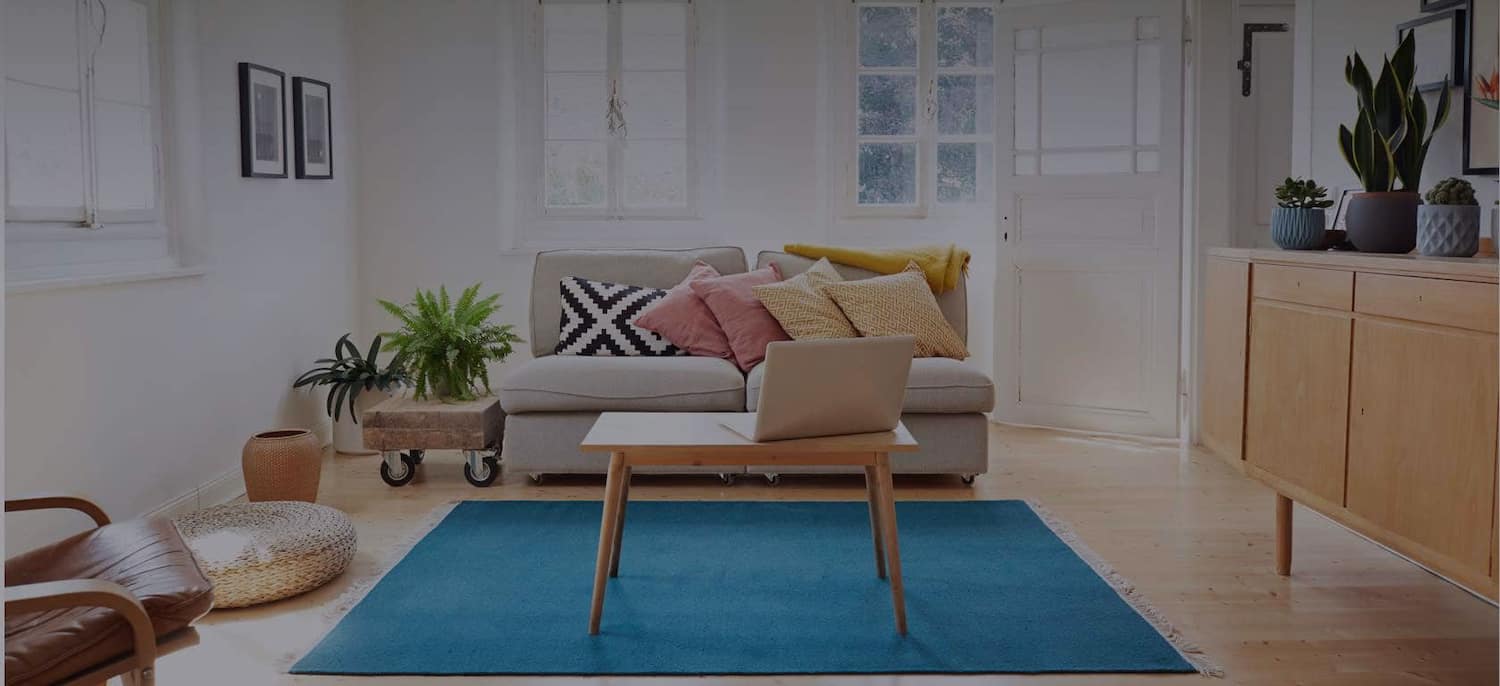 Get matched with top Home Builders in Lompoc, CA
There are 8 highly-rated local home builders.
House Builders in Lompoc
Business Description:

We do not manufacture windows or doors for homes nor do we use Insulated glass. Strafford Window Mfg. manufacturers custom wood windows for barns, sheds, stables, pool houses, cabin, porches and interior applications in the home. Our windows are made of all wood and single strength glass. Call for pricing on Tempered glass. Strafford Window MFG. manufactures Sashes, Transoms, Single Hung Window Units, Hopper Window Units, Fixed Window Units and Screens.

Recent Review:

These windows are solid, well built and look great. I will be ordering more for my house.

Reviewed by Don P.

Business Description:

ETR Laboratories in an analytic laboratory with a broad range of commercial, industrial and individual clients. We provide analytic services using a wide variety of scientific methods including GC/MS, IC/MS, GIR, NMR and SEM equipment. We can do particle analysis, organic and inorganic chemical analysis and micro analysis on biological and other materials. Private water analysis is our specialty. Award winning. Additional DBA - Environmental Testing & Research Laboratories Inc, ETR Labs, ETR ...

Business Description:

A Home Depot Service Provider and General Contractor for Southern California home remodel projects.

Business Description:

From ground up Custom Homes, extensive Remodels and second story additions. We are also involved in Kitchen and Bathroom remodels, Exterior decks, Door and Window installation and repair. C.T. Baker Construction will glad to do any task necessary for the completion of you project needs. I am a General Contractor who does an entire spectrum of construction and woodworking projects. We are happy do large or small projects. We Love to build..!!

Business Description:

Simons Construction, Inc. is locally owned and operated. Ben Simons has been a General Contractor for over 25 years and as a proud supporter of many local organizations and educational endeavors. We are available 24/7 for any home or business construction needs.

Recent Review:

Was your world recently turned UPSIDE DOWN?? Our family's world certainly was and has been for quite some time. I'm still trying to put it together but it takes time and a great team of experts. SCI IS TRULY AMAZING!!!!! My family and I are very grateful for the work SCI has completed in our home. We have worked with SCI for several months now :) They get to know YOU, by your name, your needs, and actually truly focus on your needs. Anyone that has required a service of this type of restoration, understands exactly what I mean. In this type of project, one is not only stressed out, but the emotional toll from unexpected events can be very hard at times on folks….SCI staff are very supportive and understanding. I was really impressed from the level of communication and organization from the very beginning. Then when the work began, I "assumed," the construction crew, would just follow the "bosses order and do their thing." Well….yes and NO. We were actually INCLUDED…..who does that???? All of the staff are not only professional like I said, but they were/are supportive of their customers going through this difficult time!!! They don't blow you off, don't ignore you, and when a family is trying to gather the pieces of their life once again, this truly means everything to the family whom is trying to restore everything back again to "normal." Granted, it takes time. This process of demo-to-rebuild can be nerve wrecking, frustrating, and difficult. However, if you find the right team, and the right staff to support you in your very own home to literally rebuild the pieces once again….its not just a "thank you & good job 👏," its a BLESSING. THANK YOU SOOOO MUCH SCI, (a big shout out to Matt & Ed-who put up with me the most :) along with Coty, Ryan, Alan, Casey, Brandon and all the staff at the office whom I don't know by name that make this process come to fruition once a person makes the call ☎️). These pro's do it all…from remodel to repairs, fire/smoke/water restoration, mold abatement and other services. As a real estate agent myself, I will only refer my family, friends, and clients to SCI. I can only work with folks I trust, and these guys well, are IT! Look 👀 no more.

Reviewed by Gaby R.

Business Description:

Ocean Seven Roofing is Polyurethane foam roofing and roof build up Expert. We offer Quality service since 1994 for homes and business or Residential and Commercial in Southern and Northern California. Our Foam roofing and cool roof system installation has been the most efficient and the longest term Quality roofing under our resume. With 10/20 years warranty our foam roof system is prepared right and apply the most efficient way with the best applicators in California. We offer Rebates on coo...

Recent Review:

Needed a new roof and relied on Angie's list. Ocean Seven Builders always came out on top and now I know why. Could not have been easier. No high pressure. Just the facts presented so we could make our own decision. Scheduling was fine, always kept us in the loop. Crew was professional, careful not to damage anything like plants, etc. and cleaned up after themselves after each work day. Love our new roof. Very happy with their service. Highly recommend Ocean Seven Builders.

Reviewed by Harry E.

Ventura,CA

A Super Service Award goes to providers who have achieved and maintained a superior service rating on Angi.

Business Description:

With a repertoire ranging from large scale remodels and additions, to multi-million dollar custom homes, to commercial office spaces and industrial buildings, Clark Drywall is extremely familiar with all aspects of the construction industry. Since being founded in 1995, Clark Drywall has completed projects all over the Southern and Northern California area. We specialize in Acoustic Ceiling Removal for furnished and unfurnished homes with an average turnaround time of one day. We also work wi...

Van Nuys,CA

A Super Service Award goes to providers who have achieved and maintained a superior service rating on Angi.

Business Description:

Founded in 2000, for over 20 years Mega Power has been one of the premier solar companies in all of California, including many cities like Los Angeles, Riverside, Santa Clara, Granite Bay, Van Nuys, San Francisco, San Jose, Pasadena, Sacramento. Complete customer satisfaction, personalized approach and attention to details are our company's intrinsic core values. We are providing the highest quality service as we enable our customers to save money, increase their property value and help impro...

Recent Review:

Our roof and solar is installed buy them. The whole installation was pretty long and there were miscommunications along the way. But at the end it came out pretty good. I went up to the roof during and after their installation and see that they use good materials. We've only have the solar turned on for a little over a month but so far so good. We are producing good energy and we are getting credit back from PG&E. I will have to keep my eye on the energy bill for the next year and track how the solar will perform. Our sales rep was pretty thorough. We never got to meet him face-to-face and all communication with him was over email, phone, or web. But he did check in from time to time to see how the process went. And he also gave us a final online walkthrough to tell us about the installation and product warranty. Overall we do recommend Mega Power...."

Reviewed by Beverly K.

Business Description:

Here at Slab Leaks Plus, we take pride in providing the best services and satisfying our customer needs. We specialize in Plumber, slab leaks, 2, 3, 4, 5, 6, 7, 8, 9, 10 and much more. We look forward to your business and serving you. Contact us today (949) 315-1082

Recent Review:

NON COVID COMPLIANT! unprofessional, 2 week job took 7 weeks. Broke the feet off our stove now my stove rest on a piece of wood.. cut dishwasher line, he took line from another clients dishwasher because their line was long. Broke 3 bathroom faucets. We had to pay out of our own pocket for new faucets. Scott the owner never disclosed the damage he caused to our cabinets when he was repairing the kickboards. Corner was broken off and glued back on without informing us. Bottom of cabinets were chipped and now we have to try and repair them. They would get here late on some days and then stay late in evening not taking our schedules into consideration. If you have young children be aware that the language used by Scott is sometimes inappropriate. This is just some of the stuff that went wrong. The cabinet damage that was not disclosed to us was the cherry on top and why I decided to post a review.

Reviewed by Michele S.

Business Description:

Whether your project is a new construction, custom built home, an existing remodel, or an energy efficient upgrade, Landmark Construction has the industry experience and skilled staff to make your construction project a success. Our goal is to save you money through energy-efficient construction. Landmark Construction is California's premier Air-Conditioning Contractor and Heating Contractor. Along with HVAC contracting we can better regulate your home's temperature with new insulation and a ...
Explore Our Solution Center for Helpful Home Builder Articles