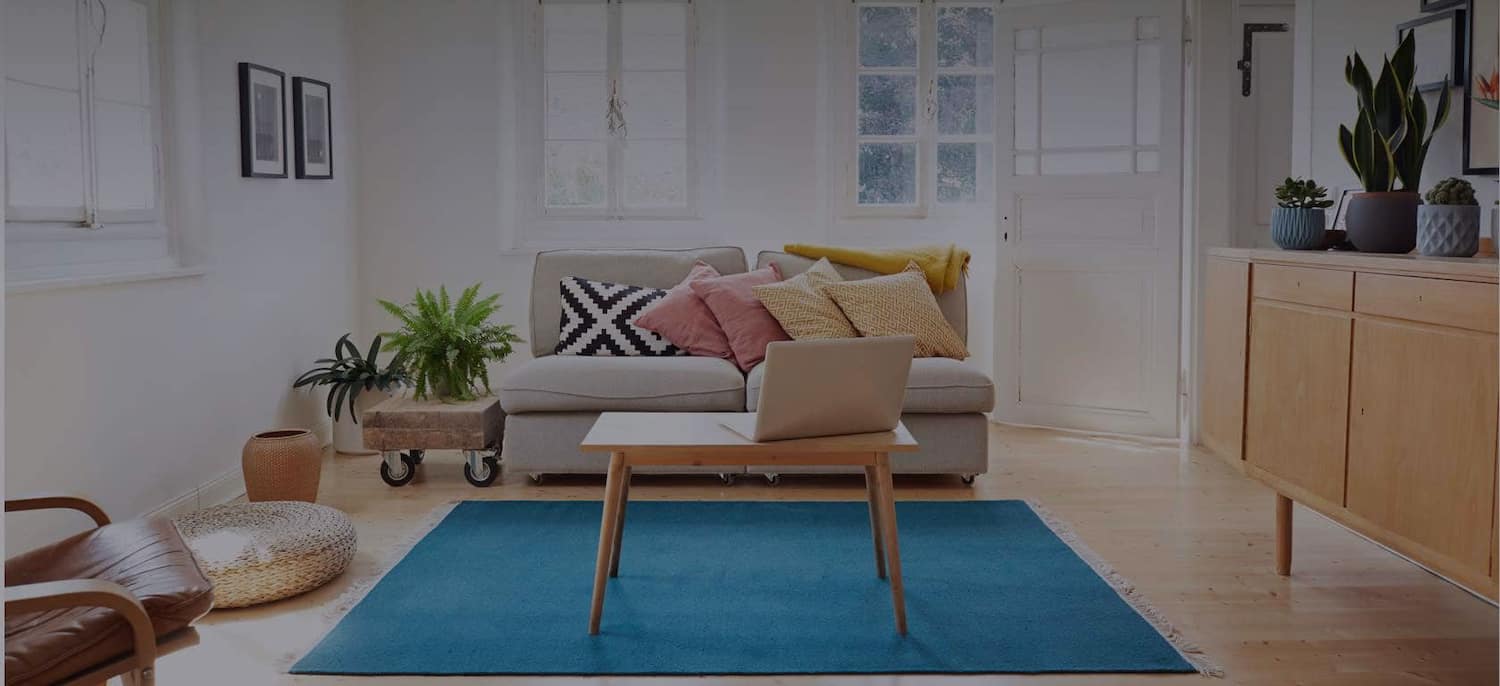 Get matched with top Wallpaper Removal Services in Alviso, CA
There are 19 highly-rated local wallpaper removal services.
Recent Wallpaper Removal Reviews in Alviso
I highly recommend Oren SOD Home Group! He is very knowledgeable, answered all my questions (and more) , very professional, and responsive. Oren spent over 5 hours during our first meeting showing me all the possibilities that can be done to my house (kitchen, bathrooms, livingroom, dinning room and all the rest of the house), if you know little about all the little details about remodeling your home (like I do), Oren will definitely explain it to you in terms that you will completely understand and turns your ideas into this beautiful 3D design. Oren also had awesome ideas and recommendations on how to attain your dream home. He knows house histories, and why houses were built in a certain way! He is unlike any other contractor that will just throw out random price of how much the renovation could cost you without showing you hard proof. I am a visual learner, so when he made this amazing 3D design using the exact measurement of my house, he by far blown my mind with his experience and knowledge. It even gave me a chance to actually change few things that did not quite look right with kitchen. He will make sure you will enjoy and have fun designing your home. Bar, you are the best!

- Charles O.

We had such a positive experience with SOD Home Group, especially in working with Oren that we feel the need to write a review in case if someone else out there is searching for the same type of work on their home or even just a good construction company/contractor to work with. Prior to SOD Home Group, we worked with another contractor who not only didn't deliver but took off with our money. We then contacted other contractors hoping they can do the job or recommend someone who is reliable to do the work, but it turns out they can only perform smaller projects. We decided to just give up on our vision of having a complete remodeling project of our home all together since it was too difficult to find someone who could take on the job and be trustworthy. But every time we looked at the wall it bothered us, I know first world problems, so we gave it one last shot. We sent a request out to multiple construction companies and SOD Home Group was one of the few who responded. When Oren came for the initial consultation, he was very well prepared, knowledgeable and provided us with a lot of details on what was involved (permits, inspections, cost, etc) so we knew we would move forward with SOD Home Group because of him. Long story short, we couldn't be happier to have worked with him. He was very proactive and transparent throughout the entire process, updating us on timelines and of any delays. The best part of all is that any concerns we had or imperfection that we pointed out, he happily addressed them and got them corrected until we were happy with the results. Overall, the experience was impressive and we couldn't be happier. For any future projects on home, SOD Home Group would definitely be our go to. Thanks SOD Home Group and Oren! I hope that my review can help another homeowner with their project.

- Phillip M.

510 Painting & Decorating

Job went very well. Not without hiccups but not the fault of Javier and his team. They were professional, responsible and oversaw the job to completion even though it took longer then originally estimated. I hired them to work on my mother's house and she can be super OCD, but they handled it with patience and grace. So Kudos. Ben

- Benjamin L.

The work went very well. He arrived on time with a helper and they did a fantastic job removing wall paper. They cleaned up afterward and observed all the precautions with Covid 19. I would use again in a minute! Very pleased.

- Elizabeth H.

Excellent service and final product exceeded my expectations! Would definitely recommend to a friend.

- Astrid D.

We hired and worked with Avi previously for medium size remodeling project and upgrade stuff in our house. This time we hired him and his team at Luxcess Home by SOD Builders to remodel our kitchen, laundry room and garage on top of taking care of several other things that we wanted to update for a while but waited till now. We can't write enough great things about everyone that was involved at our work. The remodeling project was completed on the promised time and mainly within the written budget. They made sure to clean up at the end of each working day to make sure we are satisfied and happy with the work. They came to work every day during the week and on time. We really love the work that they did and we would hire them again without any hesitation. Avi is a perfectionist and that was the main reason that if we will do any other remodeling work… he will be the only person that we would like to have at our house.

- Noe C.

I hired SOD builders to perform a big remodeling project at my house that includes: - Full kitchen remodeling. - Demolition and remove all the exciting cabinets in the kitchen. - Counter tops that included the kitchen island as well. - Wood floors all around the dining and living areas and ceramic tiles all around the kitchen. - Brand new stainless steel appliances (Refrigerator, Dishwasher, Stove and range hood. - Upgraded electrical switches and outlets includes lighting fixtures in the kitchen. - Installed GFI outlets all around the house where needed. - Backsplash with custom design. - New tile floor in kitchen. - Relocate gas lines in the kitchen for the new placement of the stove. - Water line for the new refrigerator. - Built and installed custom cabinet with matching drawer's fronts. - Under mount sink in the kitchen and few sinks in the bathrooms. - Faucets for the Kitchen and bathrooms. - Installed handles for cabinets. - Paint the kitchen and dining area with special paint design and texture. - Paint the bedrooms, dining room walls and ceilings. I selected SOD builders form the other 4 companies that I spoke and met with because my meeting with Oren and his ideas about what I can do and the price that I was able to get from him the was better than the other ones. When I called SOD to schedule a meeting, the lady that I spoke with was very nice, helpful and she was able to provide me with a great help and resource about this type of a project. We met with Oren and another person (Avi) and they were very down to earth kind of people and really knew what they were talking about. It started when I only wanted to remodel my kitchen and to break some walls in order to get an open space feeling. Oren was able to provide me with few options that worked very well with my budget. In the second meeting that I had with them, Oren brought a 3D design of how it will look. The design was very helpful and I start talking about other things that I can do as well besides the kitchen. After I hired Oren and his crew, Oren scheduled a starting date for the remodeling project and they start the work on the day and time. The work was completed after 6 weeks, as he promised to me. During the entire work, I got a daily report from Michelle, the project manager. She updated me on a daily basis regarding the work process. On top of that, Oren helped me to get all the materials that the project needed and his crew was beyond top notch, highly skilled and professional, polite and most important, they left the house each day clean (as clean as construction site could be). I have a beautiful kitchen , bathrooms and dining area and I am very happy with the results.

- Gale S.

Excellent work quality and customer service! We are absolutely happy that we chose SOD to do the work, as they exceeded all our expectations. I hardly ever write completely positive reviews, and I am always suspicious of those, but SOD Builders truly deserve the highest praise. The initial estimate we received was fair and comprehensive, and the advice regarding what's possible and what's going to look better was really helpful. All crews that worked on different parts of our house were always on time, very professional, highly respectful of our space, and just truly nice guys to deal with. The quality of work was top notch; not just "done right", but completed to the highest standards. And whenever we changed some details or added new ideas, they were more than accommodating of our wishes and managed to turn our rough visions into a beautiful reality. All SOD employees were always very responsive, clear and honest in their communication with us. We feel that the "price-to-quality of work" ratio was really favorable for us. We also liked the fact that everyone involved in the project: the owner, the coordinator, the workers really cared that we were satisfied with each step of the project. Before we started the remodel, we were prepared for some of the usual issues one would expect to happen during construction, such as long delays or technical obstacles, but there were none! SOD guys dealt with everything in a timely manner and without any hassle to us. I think it's challenging enough to find a contractor that can deliver high quality work and true craftsmanship, but to find one that values customer service so highly is a real luck, and that's how we feel about SOD. We're already planning to hire SOD Builders for the next home improvement projects on our list and we recommend their services to all of our friends without any hesitation.

- Anna T.

SO UNIQUE PAINTING & DECORATING

We are extremely pleased with the end result of this project. We didn't know what to expect with the kitchen cabinets or the vanities but they look like new. Everyone involved in this project from Jose, who gave us our estimate, to all the painters, were professionals and very easy to work with. If we found anything that we felt needed touched up, it was done.

- Anita B.

SO UNIQUE PAINTING & DECORATING

My home was a model home and I've lived here for 10 or 11 years. For 3 years I have been trying to match a particular paint color because there was wallpapering and I didn?t want to get rid of it. I have been unsuccessful and I've gone to reputable paint stores and just couldn't match it. The owner, Bob, came out and took a little swatch from behind a light switch and took it to the paint manufacturer and they were able to match it from 10 years ago. He did in 5 minutes what I couldn't do in 3 years. I was pretty pleased with that. I had gone to paint stores and they were not willing to go the extra mile because I am just the homeowner whereas he is a painter and buys lots of paint so they were willing to go the extra mile for him. His price was reasonable and comparable to everybody else.

- theresa p.
Wallpaper Removal Services in Alviso
Explore Our Solution Center for Helpful Wallpaper Removal Service Articles
Wallpaper Removal Services in Alviso