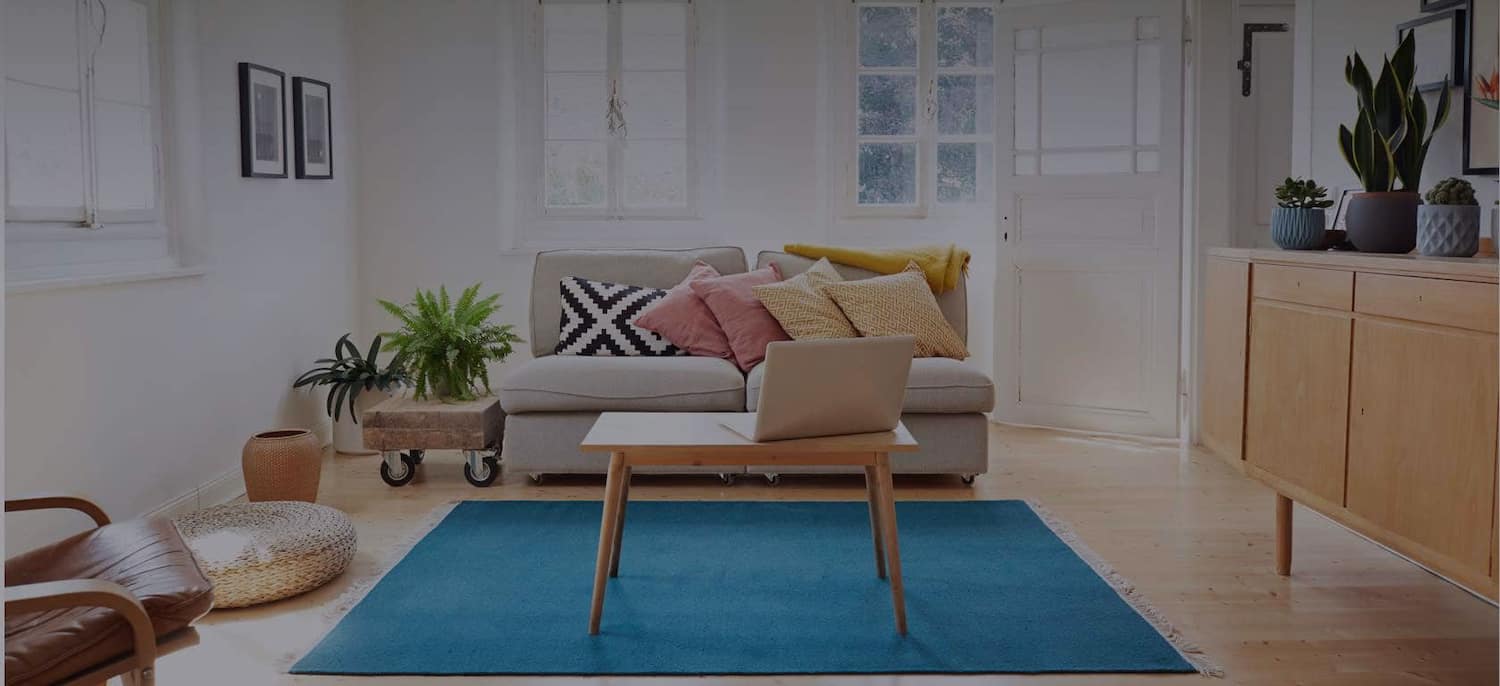 Get matched with top Hauling Services in Sierra Vista, AZ
There are 4 highly-rated local hauling services.
Recent Hauling Reviews in Sierra Vista
Tyler's Yard Tree & Landscaping Services LLC

Tyler responded promptly to my phone call and gave me an estimate within two days of the call. He and his crew arrived on time and did an excellent job in removing tree branches which were overhanging my fence. They cleaned up all debris and went out of their way to make sure I was satisfied. Their fee was reasonable. I would not hesitate to use them again and would recommend their services to my friends.

- JAMES F.

Tyler's Yard Tree & Landscaping Services LLC

Very professional, very fast and efficient, good communication and fair pricing. I would definitely recommend to anyone. Arrived on time, were very courteous, worked hard and left the property looking much better.

- Linda Dee H.

Tyler's Yard Tree & Landscaping Services LLC

When I determined that the job was too difficult to manage on my own, I called this company & left a message. I received a callback that same evening & a date was set to review the project. The decision was made to remove the diseased plant & replace it with a different one. I received a call within a few days that the new plant was available and an approximate date was set for the job. At all times, I was kept informed with phone calls, and appointments were kept as promised. The crew did an excellent job of removing, planting, and cleaning up the area.

- LuRue T.

Densmore's Tractor Service

Excellent work! DB Densmore performed the work exactly as desired and exactly for the estimate he provided and on-time. He and his crew we very friendly and very knowledgeable in the work they performed and the use of their power equipment. Highly recommended.

- Terry C.

Canyon Meadows Remodel And Repair

If you choose not to read my detailed review than this summary will outline the most important points: Workmanship was quality and above homeowners expectation. Did what I wanted them to do but made relevant suggestions that either added to the quality or both added to the quality and lowered the cost. Made suggestions for additional work only after I inquired about it. DID NOT PUSH UNWANTED PROJECT ADDITIONS ON ME. DID NOT TRY TO SELL ME SOMETHING THAT I DIDN'T WANT OR ASK FOR. Explained what they were going to do prior to the work. I asked a few questions while the work was in progress and was provided an explanation. Did not bother me with the trivial but did take the time to talk to me when I inquired. While estimate was not the lowest bid I received it actually accomplished a lot more than other bids. Basically I got quite a bit more for a little more money. Contractor was honest, hard working, professional, personable, friendly, upfront, timely, provide a high quality service and is absolutely trustworthy, (not just the owner but the employees as well). Caused no inconvenience to me or my family while doing the work. Cleaned up everyday before departing the area. Did not bother me with every little detail. Was contracted to do a job and did it. Even when finding a couple of items that were unexpected and would have otherwise inhibited the work. Just fixed it, went back to the main project and didn't charge me extra. (LOVED THIS)! Left remaining reusable materials with me. I can't remember at the moment how long manufacture's warranty is on the roof covering but of course it is a number of years. Mike and his crew told me how to maintain the roof in the years to come. Actually pretty easy. I wouldn't be surprised if I prolonged the life of the roof two to three fold using their instructions. Provided warranty information on products used and the work. Did the work and did it right! Review Narrative: Before the narrative I must make two things clear. First, I want to make it clear that if I am unhappy with a product/service that I leave no question in anyone's mind how I feel. In fact, I have on occasion been called unwaveringly ruthless. So, when I use words like integrity, ethical, honest, trustworthy or whatever else, you can bet your last dollar that I mean it. That said, in this particular case, I cannot say enough good things about this experience or this company. Canyon Meadows Remodel And Repair CMR&R is by far, hands down the best contractor I have ever hired for work on my home. I have had several other contractors, all which did a good job but not a GREAT job. CMR&R did a GREAT Job and is now my go to contractor. CMR&R is well above other contractors for a couple of reasons. First I solicited bids from several contractors. CMR&R was not the most inexpensive (although Mike was pretty close to the lowest bid (within $300)) but in that bid actually offered more than the other contractors. In addition, these folks are honest, hard working, ETHICAL to no end, professional, personable, friendly, upfront, provide a high quality service and are absolutely trustworthy and this wasn't just the initial meeting this was from the first "Hello" to the "Thanks, you and your guys did an AWESOME job". During the bidding process I had the aforementioned several contractors come to my home, look at the work and then explain to me what they were going to do. I am by no means construction savvy but I am not an idiot either. Every single contractor (Except for CMR&R) did one of three things. They either tried to talk me out of what I wanted to do and go with another process (one wanted to rip my entire roof off and shingle it), tried to skip areas that needed repairs, or tried to sell me services that I didn't want nor did I need. Some were forthcoming with the process they were going to use while others didn't really give a whole lot of explanation. One contractor actually acted like he was doing ME a favor. When Mike (CMR&R) showed up, he got up on the roof with me, looked over the situation, took measurements, listened to EXACTLY what I was saying, made suggestions that were better or different but didn't necessarily deviate from what I wanted (Example: I wanted to use one product for roof covering but Mike suggested another because not only was it a better product it was also a little less expensive than the product that I had chosen based on a suggestion from a home Do it Yourselfer). After taking measurements and looking the place over Mike did not hop in his truck and speed away but took a little time so we could get to know him, what he was about, who would be doing the work and how the work would be done. Mike's wife was along as well which was beneficial as we asked mike about a putting fascia on an area that was built with none and after a little discussion Mike's wife suggested that it wasn't necessary but would probably raise the resale value of the house in the long run. We ended up adding that to the list of items we wanted done. At this point I would also like to reiterate that Mike's bid was just below $300.00 above the lowest bid yet none of the other contractors were asked to put about 80' of fascia up in those two areas. Bottom line, when Mike and his wife left, I came back in the house and told my wife that I wanted to see the estimate but that we was a 99% chance that we had just found our contractor. My timeline for the work was fluid. I only asked that the work be completed prior to monsoon season because I was concerned that some of the patching that i had done on the roof may not hold up. When mike provided the estimate we discussed a start date and he kept it. The crew worked hard, and did a great job. Their primary concerns were that the job was done to a standard above what was expected, that it was accomplished in a timely fashion, that the quality of the workmanship was exceptional and that the homeowner is happy with the finished product AND that the homeowner is inconvenienced as little as humanly possible. CMR&R accomplished this. Regarding the aforementioned unexpected repairs, the contractor found that one corner of the eave was sagging a little where they were contract to put up fascia. The contractor brought in a jack, jacked up the eave and installed the fascia. The only reason I was aware of this is because my wife watched them do it. In addition, the contractor was contracted to fill areas where roofing nails were exposed on the roof of the main part of the house that did not need to be redone. The contractor noticed an area where the roof was damaged from years of peaches falling off a peach tree. The contractors did not bother me with this either but rather went ahead and placed coating on that area as well. Third, the contractor needed to cut areas out of the roofing and patch them before coating them. When the original estimate was made, there were 20 or so patches to be done. When the contractor began cutting the original roofing out a number of other bubbles in the roof started to pop up. The contractor repaired these areas as well, without charge. Again, just did the work and didn't bother me with it. Requested a punch list from me prior to last payment. Even though I informed Mike that I had walked around, looked at the job and was more than pleased with the work he still insisted on driving all the way up to Bisbee for no other reason than to walk around with me and inspect all the work. We went through every detail of the project and he ensured that I had no issues what-so-ever. Another item that I had never really thought about that I appreciated is that CMR&R left remaining paint and roof covering with me. Their reason "you bought it, you own it". As I mentioned before, I have had quite a few contractors work on my home and not one of them ever left reusable materials but rather took everything remaining with them so they could probably apply them to future projects. This is beneficial in two ways. First, if I needed some paint to fix up a couple of areas on my house I have it. Second, I know what kind of roofing material was used, and therefore, if I start having problems on the main roof or if I just decide to climb up on top of my house and do the main part of the roof (which is probably smaller than the addition that Mike and his crew repaired and covered) I will know exactly what to get. CMR&R is now my "Go To" contractor as I know that I will get quality work at a fair price and for all the reasons mentioned above. The only reason I would not hire this company for a job is if I needed something done that they did not do. Even noting this as an EXCEPTIONAL experience wouldn't begin to describe it or do this company justice. This couldn't have been a more perfect experience. I am not a cheap person but am frugal and therefore when I buy something or pay for a service I expect quality. Sometimes I can even be a bit of a miser. Basically my philosophy is that I am too poor to buy cheap. That said, when the work was done I was more than happy to hand the final payment (and every other payment for that matter) over because I was not just paying this company for a job but giving them what they more than earned. If every construction/remodeling company were this professional, ethical and meticulous, they would work themselves out of a job. My suggestion: Don't waste your time screwing around with other contractors. If Mike and his crew are available, then pick them up quick before somebody else does, get that estimate and get the work started. You will be glad you did.

- Paul B.

Tyler's Yard Tree & Landscaping Services LLC

Very well. Tyler is very professional and takes the work seriously. He had his team organized and worked along with them. I was very pleased with the result.

- Krista O.

Tyler's Yard Tree & Landscaping Services LLC

I had a badly split tree trunk on my 25 foot Desert Willow in my back yard located near my house. I contacted 3 landscape contractors for estimates for removal of the tree. I was given estimates by all three contractors for removal of that tree plus removal of one other smaller Desert Willow. Tyler's company was the only one which could offer me the assurance of not only getting rid of the trees using state-of-the-art equipment, complete grinding down of the remaining trunks and complete cleanup of my yard after their service. Tyler provided me with copies of his company's BBB Business Review (A+), current National Registrar of Contractors License, Arizona Corporation Commission Corporate Status Inquiry (in good standing), certificate of liability insurance, and Contractors Bonding Insurance Company bond. I hired Tyler's Landscaping. Tyler did me a great favor, based on the condition of my tree, by completing the job 48 hours after I hired him, despite his company's busy schedule during these summer months. Tyler's definitely surpassed my expectations and I highly recommend his services. You will not be disappointed.

- PAUL P.

Densmore's Tractor Service

Excellent work! DB Densmore performed the work exactly as desired and exactly for the estimate he provided and on-time. He and his crew we very friendly and very knowledgeable in the work they performed and the use of their power equipment. Highly recommended.

- Terry C.

Timothy's Landscaping Services

He was okay. I'm sure that he is not licensed. He provided good service and was reasonably priced. He was fine for cleaning up my yard. He needed more work and he took on my handyman repairs in my house that he shouldn't have done. He got in way over his head. He was very nice about it and he stayed longer than he intended. He was trying to replace some faucets in my house. They were not standard and we ran into some problems and had to turn off the water. He got very frustrated with himself. He also does painting and packing for moving but I haven't used him for that. I would use him again for landscaping.

- Barbara D.
Hauling Services in Sierra Vista
Explore Our Solution Center for Helpful Junk Removal Articles
Hauling Services in Sierra Vista