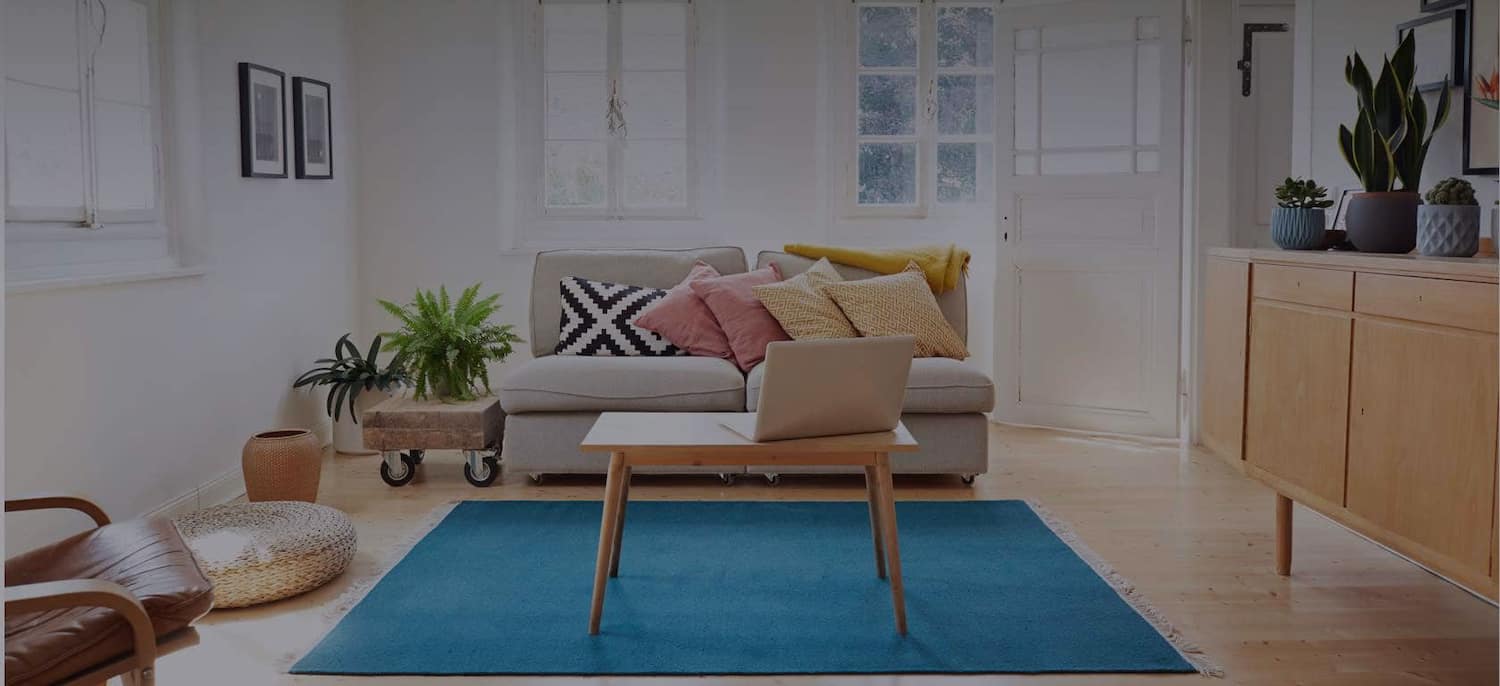 Get matched with top Interior Designers in Mesa, AZ
There are 23 highly-rated local interior designers.
Recent Interior Decorators Reviews in Mesa
It went Great! We found out that Roberta Lathrop was visiting a mutual friend from Michigan at the same time that I had to move my mom from her 2 bedroom home to 1 bedroom senior assisted living apartment. During the visit with Roberta, I hired her for my dilemma. I took her to the apartment and I could feel her wheels turning. She started measuring windows, rooms, closets, etc. Then we went to moms house to figure out what needs to go to apartment and what goes to Sunshine Village. More measuring, pictures, furniture, nick naks, kitchen, even the kitchen and bathroom items had to be downsized and put in different, safer places. I would have never thought of putting cups, glasses, dishes etc., in drawers. The final thing that put tears and love in my eyes is when Roberta put a large picture up next to her bed. Moms daughter drew a picture of Jesus when she was about 15 that was just beautiful. It was facing her bed in apartment. Roberta divided things in bathroom closet for her level on walker. Once a week I would rotate to bring more down and know what to buy more of. I realized she had a great eye for locating things for handicapped people in a safe and organized way. All through her walk throughs, her wheels kept turning. Safety for the resident was her #1 priority. Getting all the loving things she wanted to transfer was her #2 priority. Mom was happy, safe and loved. I am now using some of Robertas hints on myself.

- Pat S.

The project went perfectly. Bonnie stayed in communication the entire project and her expertise was pivotal in the ADA compliance for functionality and beauty of the rooms. We highly recommend Bonnie to anyone lucky enough to have her working on their project.

- Susan A.

Fabulous. Beyond expectations. I am so pleased, I will be starting another project with Bonnie J. Lewis Design.

- Loretta W.

Legacy Design Build Remodeling

The Legacy team was fantastic! We worked with Legacy through various remodels over the last 24 months. COVID hit in the middle of construction and they continued to be reliable, professional, careful and excellent. We worked with several different team members and they are all really great. We are happy with our projects - excellent communication, quality product. I know how hard it is to find great and reliable contractors, I wanted to share it with everyone that Legacy was terrific. Highly recommend.

- Wendy T.

Legacy Design Build Remodeling

Thank you so much Legacy for the exceptional bathroom and home remodel. My spouse and I had our master bathroom remodeled, including removing an existing tub, moving the shower, a whole new solid wood closet, new vanity, reconfiguring of the water closet, and installation of a steam sauna. We were so happy with our bathroom remodel, we asked Legacy to install quartz topped cabinets in place of existing half walls, redo the rest of the closets in our house, install a new front door, new paint inside and out, and many other items in and around our house. I think that typically when one gets anything remodeled the results usually look very nice, what with new cabinets/flooring/fixtures/paint, etc. However, what really makes a remodel something to enjoy for years to come, is having it professionally designed and built/installed by a company like Legacy. In the end the remodel my husband and I had done was not simply what I was expecting or hoping for, it was better than I could conceive and is a representation of what a team of professionals like Legacy can do. It was not just an exceptional bathroom and home remodel, but a change to my home that makes it beautiful and functional. The Legacy team went above and beyond and their expertise in what they do to make my remodel perfect. Legacy's design team of Debbie and Jeremy helped me select materials and fixtures that worked with the existing character of my home and really brought all the looks together. The 3-D rendering Jeremy did helped me see how the space could be reconfigured and, in addition to including everything I wanted, added touches that I never would have thought of. And these touches did not measurably impact the cost; they were small items such as a different placement / curvature of a wall and different type / placement of a drain. The thoughtful initial design really made a difference in the final product. Craig was the PM/super who managed my remodel and was fantastic. He handled any issues that came up during the remodel such that I never even knew about most of them. Craig also, in overseeing the day-to-day work and trades, brought up small tweaks that, again, didn't really impact the cost but made a big difference to the final look and functionality of the space. He really understood what my spouse and I were looking for and had awesome ideas that the professional tradesmen and Legacy's in-house master carpenters were able to implement right on the spot, such as a different way to light our new sauna incorporating a hard-wired switch, complete with a stained glass effect, and creating a built in look for my sauna. Craig, himself an experienced master carpenter, also spent some weekends working on making my master closet something that really works for my spouse and me and looks beautiful too (solid pine). I really appreciated Craig's technical expertise and making my remodel flow smoothly. Legacy's in-house carpenters and professionals were truly hard working experts at their crafts. Scott, Floyd, Steve, and Greg made everything just look gorgeous and also mentioned little things they could do to really make things come together. Scott and Floyd, along with Craig, spent a lot of time creating my master closet and getting the shelving semicircle look/functionality I was going for, including Scott creating a wrap around rod design. Additionally, extra matching solid wood around my sauna was added to enhance the look and even the relatively small tasks, such as making baseboard pieces such that they curve around a wall, were done incredibly beautifully by Scott. I was so happy with my master closet, I asked the Legacy team to gut and redo the rest of my closets. Floyd created 4 more build in closets made of solid wood. They are incredibly strong and maximize the closet space. Floyd also installed my front door and master bathroom undersink cabinets. They look phenomenal and most importantly, work perfectly. You know the frustration when something does not work quite correctly (such as a door that scrapes/hard to open or a cabinet not quite lined up), well, I am delighted to say not in my house. I believe many companies can procure nice materials but, without expert installation, it may not be quite right or not hold up well over time. Floyd really took care of things and his experience was invaluable. The last two in-house professionals were Steve and Greg. Steve was a new addition to the Legacy team over the course of my remodel and was also fantastic. He took great care to make sure things were done how I wanted them, even small things such as hooks at an optimum height and configuration. I could tell he really cared about making everything perfect. Lastly, Greg installed my half wall cabinets and made them look one of a kind with the way he built out the baseboards; they look very elegant. The in-house Legacy experts brought out the materials and design to their full potential. In addition to the folks directly employed by Legacy (their design team, project managers, and master carpenters/professionals mentioned above), they work with a great network of skilled tradesmen. I was really happy with the electricians, plumber, counter installers, and tile specialist who came into my home. Everything looks flawless, especially the tile work around my shower walls, including a bench and built ins. I was really impressed with the expertise of the painter Ken. Ken and his crew painted my home inside and out and made the walls look better than they were before by patching and fixing them, even items I had not noticed before. Everything he did makes my home look polished. Ken also put in/designed a new gate for me that is really stunning as it has an aged wood look. On a practical aspect, Legacy also made sure that the materials were up to their standards. I really appreciated this as my spouse and I are in a very different line of work and many times did not know what we were looking at. Legacy sent my new front door back to the manufacturer twice (no additional cost to me) because it did not meet their standards. It gave me piece of mind that they were making sure things were done correctly, even if they were items I might never have noticed (e.g., configuration within a wall). Lastly, on a personal note, all of the Legacy folks were really great to have in my home and were always very flexible with an eye towards making everything about my remodel perfect. I enjoyed speaking with them and hearing their thoughts on how to elevate my home. They really went above and beyond with extra touches. The knowledge and expertise of everyone at Legacy is not something you find just anywhere. Legacy took the initial idea of what I wanted for my remodel and made it something really extraordinary. Thank you.

- Bob A.

The Key Decorating Team was amazing! They were very professional and really listened to what I wanted. The results are amazing and I would highly recommend.

- Tracy L.

Legacy Design Build Remodeling

The quality was outstanding. Working with Legacy's team of employees and subs was a wonderful experience. As you know, Construction comes with chaos...but in the end it was more than worth it!! Great quality for the money!

- Jacque L.

Tina helped me transition back into my condo, after it was a rental for a couple of years. She carefully organized the closets, garage and kitchen while integrating many new items. Tina also downsized two storage units into one (with the help of a strong handyman!) and even provided a map of where items were located in the unit. Several months passed, and after traveling, school and life's inevitable stresses, my condo needed a tune up! I brought home some boxes from storage and Tina got it all buttoned up in no time! It's always so great to see her and such a relief to get things done. Organizing isn't just a one time thing, it's a process that evolves with changing needs. For me, Tina has been the catalyst to keep my household running efficiently!

- Marlene B.

Divine Redesign and Interior Decorating

She was fabulous. She gave me advise on nick nacks. I would recommend her to anyone. She selected all of our paint colors. She has a painting company she works with. She knows the kind of job they do.

- Stuart S.

Titanium Plumbing & Remodeling, Inc.

Visuals, descriptions and colors selected were perfect for the client and I to chose. Communication was quick and loved working with this talented designer.

- Jenise R.
Interior Designers in Mesa
Explore Our Solution Center for Helpful Interior Designer Articles
Interior Designers in Mesa