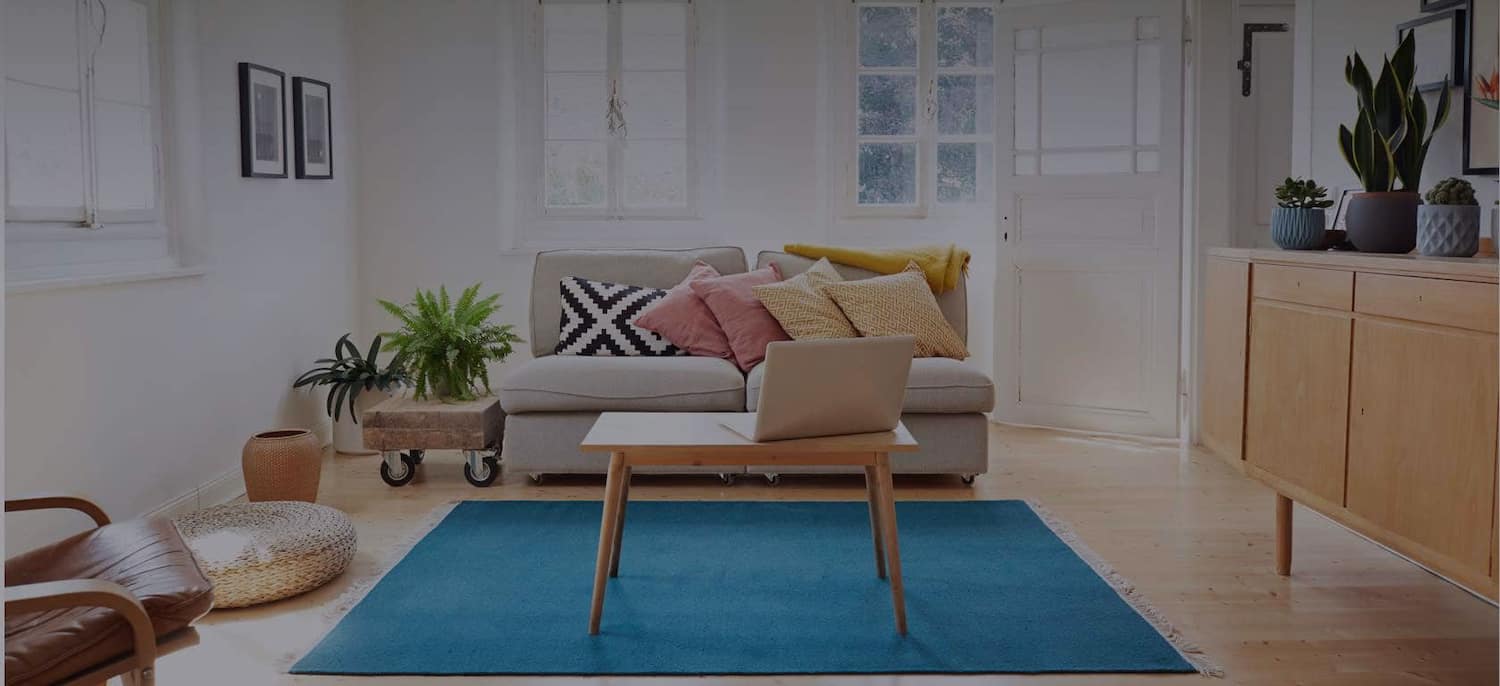 Get matched with top Sunroom Patio Enclosures in Springdale, AR
There are 12 highly-rated local sunroom patio enclosures.
Recent Patio Enclosures Reviews in Springdale
Condor General Contracting

Dennis and crew were professional and thorough. The project was complicated because the polycarbonate roof panels can't be walked on and they require special fasteners and connectors, but the crew figured out how to proceed and completed the job quickly. We were impressed with their attention to details and are very happy with their work. The new roof looks wonderful!

- Stephenie F.

Condor General Contracting

Most contractors didn't want the complicated project of re-roofing our greenhouse/pool room, but Dennis and his crew at Condor G.C. took it on and did a fantastic job. They started quickly and completed the job faster than expected. Dennis kept us updated on when to expect the crew, and they worked efficiently and professionally. The polycarbonate roof panels are not load-bearing and require specific connectors and special handling. The crew worked to get the details right, and our new roof looks beautiful both inside and outside. We are very happy with their work!

- Stephenie F.

NWA Property Maintenance and Remodeling

Wade is extremely knowledgeable, prompt, organized, and stays within budget. From your small household items to large scale remodels, Wade can absolutely do the job and is fantastic to work with! A+ all day - strongly recommend!

- Jason L.

Lost Sheep of Israel Handyman Ministry

Steven was very professional and detailed providing estimates for home remodel. I would definitely contact again for work needed.

- Jerry H.

Overall the process went well. The design was fantastic! We got to see our new rooms in 3D as if we were already there. The office staff is really helpful, educated, and friendly! We got to tour the model home that was at the same location of their office to see what kind of quality construction that they are capable of. Once they finished the design they were able to print off the big full set of plans for the remodel right there in their office. Then it went to the construction phase. The Deck was first. It was turned into a Sun-room with lots of nice windows, new roof, and doors. Next was the Kitchen. We had the counter tops replaced, new light fixtures, and new back splash installed. The cabinets were re-finished and it really turned out lovely! The last room to be done was the Bathroom and it took longer than it needed to because some issues arose with the tile in the shower, but it really turned out beautiful in the end. The tub was a corner insert and it was replaced with a claw foot tub surrounded by wainscot. Lastly the interior decorator came in last and put the finishing touches on the interior finishes, furniture, and decorations. She was super knowledgeable and could tell that she had years of experience doing this kind of stuff. It really turned out great! I love my home even more now! The remodel has certainly increased the value of my home and has made it so much more pretty! Porter Construction does high quality work. They will make sure the customer is happy before they are done, no matter how long it takes them. They seem to be really interested in good customer service and for sure that they do high quality work. I believe if you want something done, and done right that Porter Construction can certainly do that for you. Just the fact that they are able to do all the services under the same roof is huge when it comes to communication between the different services provided, because the transition was seamless. The really good thing about all the services being done by Porter Construction is that when you bundle the services you get a discount, because they offer packages that get cheaper the more services you combine into one project. Everything is custom made and built to suit your needs and wants.

- Joan A.

Construction was done on a timely basis. Quality was excellent. Fullfilled all committments. Left the area clean. Only issue I had was with communications with work supervisor. Issues arose over when people would arrive to finish certain tasks. Most of these issues were over electrical tasks that were to be finished. I would be told a day and the workmen would not arrive, would call for specifics and would be told a new date, again no one would arrive. Would then again have to call for answers. Followup was not as good as expectations. I was probably too tolerant at first, but after having a very directed discussion this issue was much improved. Very pleased with final result and would not hesitate to reccommend Sawyer to anyone. Recently had to have a weather related repair made and followup was excellent. Again high quality work.

- Mary Ann E.

Sawyer's Outdoor Solutions

I was furious with them. They screened in sun porch. Their work was excellent, but their service was not good. I was too angry with them as I had a problem and they promised to come back and did not come back. It took them 3 months or longer than what they told me it was before they got to me and they kept giving me excuses that were made up. I knew they were lying every time they gave me an excuse as to what was happening. I had a problem with it the next year and they didn't come back.

- gretta v.

They guaranteed me that the deck was strong enough to hold the sunroom, but I've had someone else out to look at the deck, and they told me that it sunk an inch. After questioning the weight several times, Mr. Sawyer assured me that it would hold, but now it appears that I'm going to have another company install a supports on the edge of the sunroom.

- Connie B.

AVOID THIS BUSINESS AT ALL COSTS. I had them attempt to install a patio on the back of my home. Part of the installation included the mounting of a $1000.00 solar shade seen in the uploaded photos. I stipulated that the solar shade was to be mounted flush against the south wall of my house extending an inch beyond the outside edge of the western-most column, to which Bill from Ozark Sunrooms and More agreed. As the photos clearly depict the solar shade was mounted six - seven inches to the side of the south wall of my home leaving a two - three inch gap between the edge of shade and the inside edge of the western-most column. I have repeatedly communicated this issue to Ozark Sunrooms and More, yet Bill refused to address this breach of contract. To add insult to injury, Thomas D. Stockland from Stockland & Trantham, P.A. emailed me this morning threatening to put a lien on my home unless I pay in full for work that is clearly in breach of contract. The technicians who can to install the cover admitted that this patio cover system was not one which they were familiar. Sensing my concern, they attempted to reassure me that the system was "pretty intuitive." It was obviously not. They struggled with how to install it at every step. After completing most of the work the technicians explained that they could not figured out how to mount the solar shade. They said that they had never installed a solar shade of this length before, ten feet; and, that it's size made it too heavy to attach directly to a panel itself. Additionally, they said, even if the panel could bear the weight, they couldn't figure out how to mount it as they did not have mounting brackets large enough to compensate for the slope of the panel over a span of ten feet. They apologized and said that Bill would have to come and figure out what to do. A week or so later Bill did come. He also acknowledged that he had never mounted a solar shade of this size before. After a while he proposed running an addition header that would be attached to the western-most column and the masonry of my home. I agreed, and he did so. He then mounted the solar shade to this new header. As per the first photo the new header was installed inside of the primary header which meant the solar shade could not be mounted, as previously agreed, ) When Bill came to show me the installation, I protested profusely, clearly and explicitly stating that this was not what we had agreed to. He flatly apologized and simply stated "that was the best we could do." I reiterated my intense disappointment and fervent disapproval to which he, again, flatly apologized and repeated, "that was the best we could do." I have to admit I was somewhat stupefied in my disbelief. Not knowing what else to do I decided to see if the solar shade would work in spite of its offset mounting. it does not. As the prevailing winds tend to be from west to east the edge of the house, against which the six - seven inches of shade rests due to its offset mounting, acts as a fulcrum twisting the shade inward in all but the slightest of breezes. This twisting motion frequently results in the solar shad being caught behind the western-most column and further buckling inward. In addition to the damage to the solar shade from the abrasion against my house and buckling inward against the western-most column, the offset mounting results in substantially less shade. The gap between edge of the solar shade and the inside edge of the western-most column, depending on the time of day, results in a large portion of the patio receiving direct western sunlight. When the solar shade has twisted and buckled inward after been caught behind the western-most column an even larger portion of the patio receives direct western sunlight. More concisely phrased, the offset mounting of the solar shade results in damage to the shade itself and prevents the shade from adequately performing its sole purpose. For photos you can see my Google Review.

- Brent W.

Handyman Plus Roofing & Construction LLC

On July 29th I sent an email to the provider requesting an estimate. Tim answered my email and informed me that he was at least 2 months out. I told him we were just in the planning stages. I live out of state so Tim met with my Daughter In-law on August 12th. He told her it would be 3 to 4 weeks before he would be able to get her the estimate. She said he was really friendly and she liked him. That was the last time we heard from him. I contacted this provider because the reviews were great and that's what I rely on. I wanted to hire one person or company that could do everything. With a starting budget of $80,000 and taking a loss of $1,766.00 by a painting contractor (not on Angie's List) we will be close to being done but only if we can find a new painter before winter!

- Lisa B.
Patio Builders in Springdale
Explore Our Solution Center for Helpful Patio Builder Articles
Find Sunroom Patio Enclosures in
Sunroom Patio Enclosures in Springdale