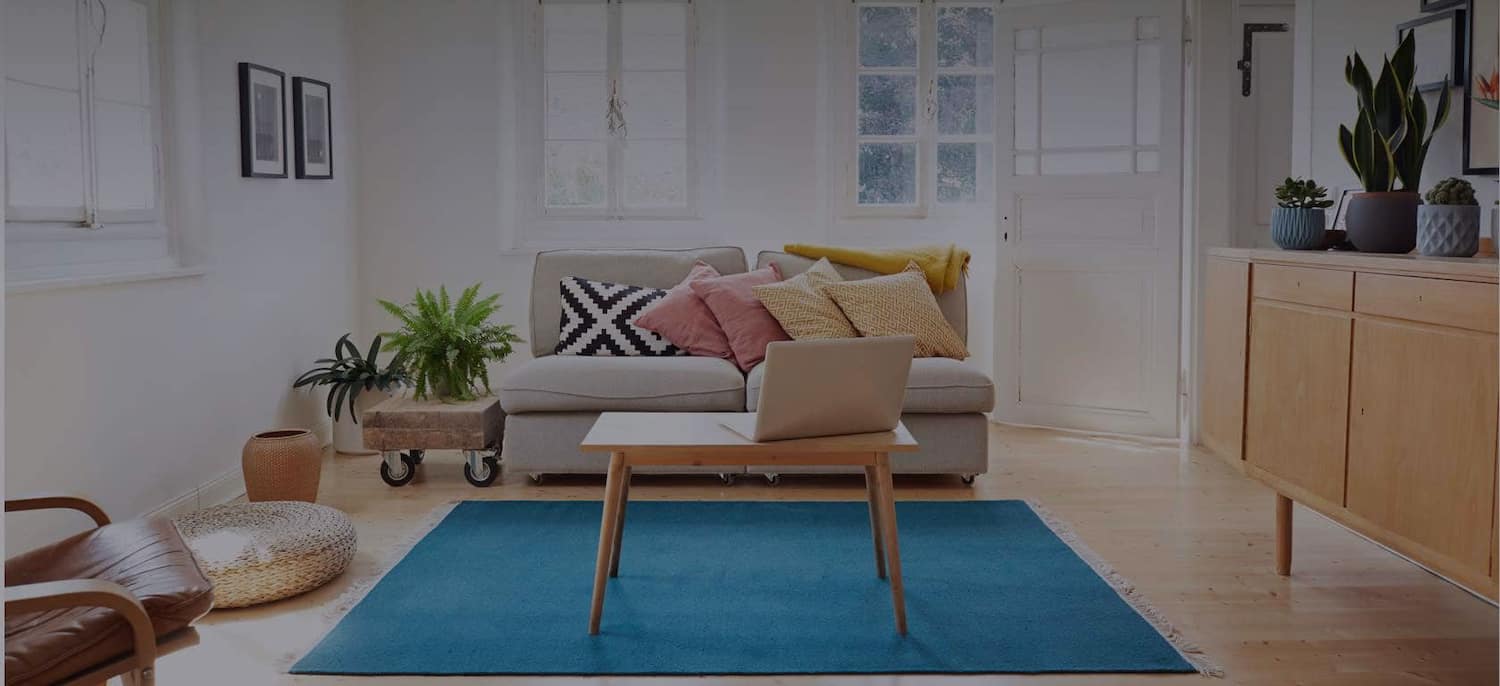 Get matched with top Locksmiths in Springdale, AR
There are 0 highly-rated local locksmiths.
Recent Locksmith Reviews in Springdale
All went well. He made adjustments to exterior doors to correct fitting problems, after others hired to do job had been unable. Now the doors are tight with no air leaks and with locks fitting smoothly.

- Dennis B.

The technician showed up at the exact appointed time. I also got a text message when he was on his way. He had to remove my door to fix the problem. Everything was fixed in about 30 minutes. Excellent service!

- Jingxian W.

It went great. Luke took care of me in a flash and was extremely personable. The procedure was $100, but I'm willing to bet it was a fair price considering the added labor they had to do with fixing my lock with the broken key in it, as well as making me a fresh key on site.

- Peter K.

They are friendly and a locally ran business. They provide quick and immediate service with reasonable cost.

- Roger M.

Really great service. Punctual, polite, efficient, and reasonably priced. The work took approximately 20 minutes, and they did a great job. My only regret was not calling them sooner.

- Jessica K.

R-Keys Locksmith & Safe Services

Bobby was great! I called to inquire about installing a deadbolt, and he was at my door about a half hour later. He knows what he's doing, and even provided some complimentary favors since he had his tools out when he noticed some other things misaligned, etc. [not related to the deadbolt], which I really appreciated! Friendly and courteous - I'd recommend him! His rates were slightly higher than other people I'd called [by like $10], but I thought I'd go with an Angie's List rated provider.

- Anna J.

Walked in, asked a question about the motorcycle keys, and then she stated she could make one from her code, wow, she did it and it worked!!

- Paula M.

We just moved into a new house and needed to have all the doors re-keyed. There were 7 doors that needed to be re-keyed and several of them had both a deadbolt and door lock. The service technician arrived 45 minutes after I called him. In order to have all the doors using only one key, our technician ran back to the shop to find a deadbolt lock that matched the color of the front door handle.

- Karen A.

The handle on the driver's side of my car broke off and the other door didn't work before this. I called Pop-a-Lock and they wouldn't come out. I called Mulkey and they said they would do it. They weren't really quick about showing up and didn't give me a time that he would be there (just and quot;Sometime after lunchand quot;) , but he did a good job at a reasonable price. I'd probably use them again.

- Tim R.

I call Steven regularly for yard work and other and quot;handymanand quot; things that I need done, but for the first time, I needed him for a major project. The ceiling was leaking and after speaking to the insurance adjuster, the adjuster said that the chimney was causing the leak. He suggested that I get a handyman to put some tar around the chimney to get it to stop. I also called a roofing company to look at the leak, and he said that wood was rotting around the chimney and that most likely was what was causing the leak. The guy from the roofing company also said that the rubber boots around my pipes on the roof needed to be replaced. Their starting price was $125 ea. and I needed two replaced. I asked him what about putting tar around the chimney like the insurance adjuster suggested, and he said that the chimney had reached it's limit on being repaired. Now, I don't know much about chimneys and I certainly didn't climb on the roof with him to see what he was talking about, but between the adjuster and the roofing company guy, there seemed to be a conflict on how to fix this. I called Steven and told him what was going on and he came over to take a look. His first question was and quot;did anyone go in the attic?and quot; I told him no one had. He said and quot;well then how do they know that the wood is rotted or where the leak is coming from?and quot; I told him that both people, the adjuster and the roofing company guy, just got on the roof. Steven went into the attic, went on top of the roof and took pictures of both areas. He then asked me to come in the attic so that he could show me where the leak was. He said that they will put a nail in the roof from the attic and where it sticks out on the roof, is the area where they will put the roof sealant. He also showed me while in the attic, why the rubber boots needed to be placed around those pipes. He pointed to an area where light was clearly coming in from my roof and said that water was definitely getting in that way and he was surprised I didn't have another leak. Steven told me the day his guys would show up to work and they did. They were very professional and courteous. So far so good, there hasn't been anymore leaks. Steven is going to come back by and look in the attic again just to make sure. I will definitely use him again because he is such a trustworthy person.

- Kimberly W.
Locksmiths in Springdale
Business Description:

Auto, residential & commercial locksmith service, including key cutting, new locks, repairs, installation & hinge replacement. Contact also available through jerry@caseylockandkey.com

Recent Review:

The service provided by Casey Lock & Key was terrific -- on time, responsive, fast, thorough and excellent quality. I was shocked by how reasonable the prices were to do that volume of work. I would definitely use them again and I highly recommend them.

Reviewed by Kyle P.

Rating Not Available

Pros who have not yet received a review do not have a rating displayed.

Business Description:

Military discount 10%. Members of neighborhood watch 10%. Senior discount 10%

Recent Review:

Excellent Work! Excellent Service! Very Friendly! And VERY low prices!! I HIGHLY RECOMMEND!!!!!!

Reviewed by Betty N.

Business Description:

-Our Mission- "To provide the highest level of security at an affordable price with the highest quality material." We have been in business since 1981 and have three service vans to get to service calls in a timely manner to take care of all your needs. We have safes and locks in stock and can get most any type of locks and electronic access control components that you could require for your particular needs. Our company started in the early 70's when the business was named Barnett's Locksmit...

Recent Review:

All went well. He made adjustments to exterior doors to correct fitting problems, after others hired to do job had been unable. Now the doors are tight with no air leaks and with locks fitting smoothly.

Reviewed by Dennis B.

Business Description:

LOCKSMITH AND SAFE SERVICE & REPAIR

Recent Review:

This was an outstanding experience. I went to the shop. Both jobs were done within minutes. The gentleman that performed the service (sorry I did not get his name) was very friendly and very helpful ensuring I had the knowledge necessary to complete the job. The cost was extremely reasonable. If you need a locksmith this is the place to go.

Reviewed by Philip R.

Rating Not Available

Pros who have not yet received a review do not have a rating displayed.

Business Description:

Contact us at (844) 333-5204 in Springdale, AR, for fast and affordable roadside repair and towing assistance 24/7.

Rating Not Available

Pros who have not yet received a review do not have a rating displayed.

Business Description:

We are open 24 hours 7 days a week for roadside assistance and other services like lockouts jump starts light to heavy repairs performed in shop or ON SITE by a CERTIFIED automobile technician with over 14 years experience all makes and models of vehicles accepted we specialize in upper end vehicles wiring and diagnostics we save you money by fixing it right the first time and as always WE STRIKE FAST! Call or text 479 372 2224 for a quote or to schedule service.

Business Description:

Additional DBA - Sharps Lock & Key Inc.

Recent Review:

Looks great! I bought a different brand of hardware and he made it fit and my husband was having a hard time doing that. The man was professional and very nice. It did not take long and we are very happy.

Reviewed by Deb W.

Rating Not Available

Pros who have not yet received a review do not have a rating displayed.

Business Description:

Pop-A-Lock of Northwest Arkansas loves to serve Fayetteville, Bentonville, Bella Vista, Rogers, and the rest of Northwest Arkansas. If you need locksmith services for your home, car, or business lock needs. If you need service, don't be afraid to call us whenever you need it. We're open and ready 24 hours a day. We love to serve our community and want to hear from you. Call today.

Business Description:

At WISHEKS we want you to be 100% satisfied with your purchase. Our sincere goal is to provide an enjoyable shopping experience that encourages you to shop with us for years to come. On the rare occasion you receive a product that you just don't like or that doesn't match your décor, our experienced Customer Service staff is just a phone call away and will guide you through our easy return policy. At WISHEKS we want you to get exactly what you want and with our world-class product selection y...

Recent Review:

On Jan 9th I ordered a 4 drawer AMSEC Stor it Cabinet AND two AMSEC Jewelry inserts 1375033 from Indehomes that were advertised on their website. I did receive the cabinet on Jan 23, but without the two ordered jewelry inserts.
I called and talked to Andrea about it and shortly after that I received, without notice, a refund for the inserts. I did manage to get her on the phone and she said she would check into it. I then received an email telling me they were discontinued and she could not find them.
I wrote her back telling her that AMSEC had 18 in stock and even gave her the phone number to call. I again didn't hear back from her, and she wouldn't answer the phone, so I had to call her from a number she wouldn't recognize. She did answer and she sounded so sincere when she said she would really check into it. However, to this day I have never heard back from her.
In the mean time, I ordered them from another company (and paid more for them) but received them in 8 days.
They were very nice on the phone the few time I could get a hold of them; however I would have appreciated sincerity instead!
They rarely answered their phones and I never used their Live Chat when anyone was there even though I tried many times.


Reviewed by KAREN M.